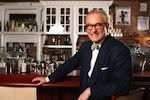 Is the Global Financial System Sustainable?
The Rosenberg Institute of Global Finance presents their Fall Economic Outlook Event with guest speaker Tom Keene of Bloomberg Networks. Keene is an editor-at-large at Bloomberg News, a host on Bloomberg Radio, and anchor of the weekday program "Surveillance Midday" on Bloomberg Television.
9/12 | 3:30 - 4:30 pm | Lee Lecture Hall
When Hopes End In Slavery: Human Trafficking In Israel

Acting on the belief that Israel should serve as an example for the rest of the world in addressing social problems and crises, Rabbi Levi Lauer founded ATZUM-Justice Works and its Task Force on Human Trafficking to address and fight this alarming human rights abuse. Rabbi Lauer will discuss the trafficking crisis and how activists on the ground are trying to stop it. Q&A session to follow.

9/13 | 7:00 - 9:00 pm | Rapaporte Treasure Hall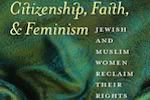 Jewish and Muslim Women Reclaim Their Rights

Jan Feldman's Citizenship, Feminism, and Faith: Jewish and Muslim Women Reclaim Their Rights is the first book to examine religious feminist activists in Israel, the United States, and Kuwait. Join Islamic law specialist Zainab Alwani and author Jan Feldman for a discussion of the creative strategies these women employ to balance their desire for gender equality with their commitment to traditional religious observance.


9/15 | 7:00 - 9:00 pm, Lieberman-Miller Lecture Hall, WSRC
Close Looking: Morris at the Library
9/14 | 3:30 - 5:30 pm | Rapaporte Treasure Hall
Discussion of the William Morris/Kelmscott Press book The Recuyell of the Historyes of Troye featuring John Plotz (English, Brandeis) and Leah Price (English, Harvard).


More Than Meets the Eye: Odysseus, the Cyclops, and the Roman Elite
9/15 | 12:10 - 1:30 pm | Mandel Reading Room (Room 303)
Faculty lunch symposium with a lecture by Ann Koloski-Ostrow (Classics).

Go Away! - Study Abroad Fair
9/15 | 1:00 - 4:00 pm | Levin Ballroom, Usdan
Come learn about the many opportunities to study abroad in the academic year or summer while earning credit toward your Brandeis degree!