Town Hall Meeting with Israeli Knesset Members

4/4 | 7:30 p.m.
Levin Ballroom



6 members of Knesset will discuss latest developments in Israel and the Middle East. RSVP required.
Lecturer: Parag Khanna, New America Foundation

4/4 | 6:40 - 9:20 p.m.
Sachar Room 116



Topic: "Our changing world order and the role of private companies".
2011 Global Trade Summit

4/5 | 11:00 a.m. - 6:15 p.m.
Levin Ballroom, Usdan



Topic: "Expanding Exports and Building International Partnerships".

The End of Innocence in Maria de Zayas' Desenganos amorosos

4/5 | 12:15 p.m.
Shiffman 202



Lecture by Elizabeth Rhodes, Boston College.
Tuesday Talks: Mary Jo Larson, PhD '92

4/5 | 12:30 - 1:30 p.m.
Altman Amphitheater, Schneider



Topic: "Conceptualizing the Effects of War and the Nation's Health Care Response."
Architecture, Life, and Death

4/5 | 5:00 p.m.
Rapaporte Treasure Hall, Goldfarb Library



A conversation with Architect Daniel Libeskind and Prof. Shulamit Reinharz. RSVP encouraged.
Young Rabbinic Leadership Tell Stories of Palestinian Solidarity

4/5 | 6:00 - 7:30 p.m.
Mandel Center G03



Rabbi Joseph Berman and two rabbinical students will share the connection between spirituality and activism in their own lives.
On Kafka

4/6 | 12:45 p.m.
Shiffman 219



Lecture by Vivian Liska, University of Antwerp, Belgium.
Golem & Dybbuk: New Works by Jessica Riva Cooper

4/7 | 12:30 - 1:30 p.m.
Kniznick Gallery, Epstein



Cooper's installation will reinterpret the folkloric stories of the Golem and the Dybbuk.
Chinese Real Estate Development

4/7 | 3:00 - 4:00 p.m.
Mandel Center Room 303



Lecture by Edward Bayone, IBS.
Public Health Forum

4/7 | 6:00 - 8:00 p.m.
Napoli Room, Gosman



Come speak with 15 organizations across the health care sector.

Inside View: Natalie Frank

4/7 | 6:00 p.m.
Rose Art Museum (

Lee and Foster Galleries)



Frank is a rising star in contemporary figurative painting.
Greater Boston Anthropology Consortium Student Conference

4/8 | 8:00 a.m. - 4:00 p.m.
Rapaporte Treasure Hall, Goldfarb Library



Event co-sponsored by the Anthropology programs of six universities.
Culture X

4/9 | 7:00 p.m.
Levin Ballroom



Brandeis' biggest annual campuswide cultural event.
Brandeis Global China Connection Panel

4/10 | 7:00 p.m.
Lee Lecture Hall, Lemberg



A conversation about China's current environmental policy from economic, political and business angles.
Reclaiming a Liberal Zionism: A Conversation with Peter Beinart

4/10 | 8:00 - 9:30 p.m.
Sherman Function Hall, Hassenfeld



Beinart will discuss the growing apathy towards Israel among our generation.

Lawrence promises new strategic vision for Brandeis, focus on global partnerships
Fred Lawrence pledged to address both the uncertainties of the global future and the hopes of the campus community for new beginnings and an improved environment as he was invested as Brandeis University's eighth president. Read also: Scenes from inauguration: Excerpts from the speech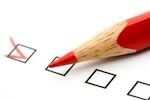 Last chance: take our newsletter survey by April 15!
By taking our brief survey, you will help us to evaluate how we can structure the newsletter so you get the most relevant global Brandeis information. All those who complete the survey will be entered into a drawing to win one of two $50 Amazon gift cards.

Town Hall Meeting with Israeli Knesset Members on campus
On April 4, there will be a Town Hall Meeting on latest developments in Israel and the Middle East. The session will feature the inaugural class of Ruderman Fellows, six members of the Knesset who represent the next generation of political leadership in Israel. Click here for information and to register, and read more about the event in the left sidebar. Read also: Ruderman Fellows begin exploration of Jewry in US and Knesset members to visit Brandeis

President of Pathfinder International to keynote inaugural Public Health Forum
Daniel E. Pellegrom, president of Pathfinder International, will speak on the organizational collaborations needed to influence global health challenges - from halting the spread of HIV/AIDS to providing universal access to education. Following the keynote, 15 industry experts will host round-table discussions with students about potential careers in the public health field.

McIntosh wins Clifford Geertz Prize
Associate Professor of Anthropology Janet McIntosh is the recipient of the 2010 Clifford Geertz Prize in the Anthropology of Religion, given to "an outstanding recent work in the field," for her book "The Edge of Islam: Power, Personhood, and Ethnoreligious Boundaries on the Kenya Coast," published in 2009 by Duke University Press.
IBS to host 2011 Global Trade Summit
The summit, "Expanding Exports and Building International Partnerships", is designed to help companies enter emerging markets and improve their position in mature markets. The event features keynote speakers Deval Patrick, Governor of Massachusetts; and Jim Taiclet, CEO and Chairman of the Board of American Tower.


Global Brandeis Profile: Noam Shuster '11
"I really believe that we still have the power to change things, and really do things differently, and I'm really happy that Rwanda has been one of the teachers to help me go back and do things better."



Building Sustainable East African Coffee Businesses
"This type of work, at times, forced me out of my comfort zone and ultimately provided me with experiences that will forever have a positive impact on me."



Happy 50th Birthday Peace Corps! (Sincerely, The Heller School)
"The Heller School... decided it wanted to commit tremendous time and resources toward celebrating its long-running relationship with the Peace Corps."


Monday with Professor Lamb: Anthropology

4/4 | 7:00 - 8:00 p.m.
Brown 225



Lamb will talk with undergraduates about her fieldwork and career path.
Sexual Violence Film Series: REDLIGHT

4/5 | 6:30 - 8:30 p.m.
Pearlman Lounge



An inspiring and powerful feature documentary about child sexploitation in Cambodia.
Jane's Grant Presentations: Tankha & Martinez

4/6 | 9:00 - 10:00 a.m.
Brown 224



Presentations by Minu Tankha & Carlos Martinez, anthropology doctoral students and recipients of Jane's Travel Grants.
Hacemos una Buena Pareja: Moving Genders in Cusco's Salsa Scene

4/7 | 1:00 - 2:00 p.m.
Olin-Sang 207



Presentation by Celeste Radosevich, 2011 Jane's Travel Grant Recipient.

Culture and Medicine Symposium

4/7 | 4:00 - 6:00 p.m.
Mandel Center Atrium



Anthropology student poster session followed by presentations by faculty members.

An Evening with AAAS Winners of the Sorensen Award

4/7 | 6:30 p.m.
Mandel Center Room 228



Jessye Kass '13 and Noam Shouster '11 will speak about their past experiences in Africa and their plans for the future.
Bordertown

4/7 | 7:30 - 10:00 p.m.
Mandel Center Auditorium



Viewing of a film based on the tragedies of hundreds of raped Mexican women. Discussion to follow.

Become a Brandeis-India Fellow!

Brandeis-India Initiative Fellows will be student 'ambassadors' for the Initiative, a comprehensive effort to strengthen the University's relationships with India. The application deadline is April 12.
Want to study in the Hague or Israel in Spring 2012?

The deadlines for both of these programs is April 13. Read more about the Hague program and Israel program.
University of Haifa Info Session

4/4 | 4:00 - 5:00 p.m.
SFS Conference Room, Usdan



Haifa personnel will meet with prospective students and answer questions.
Fundraising 101

4/5 | 5:00 - 6:30 p.m.
Shapiro Campus Center 313



An introduction to fundraising: how to get started. RSVP suggested.
Successful Grant Writing

4/7 | 5:00 - 6:30 p.m.
Shapiro Campus Center 313



How to write a successful proposal. RSVP requested.
Other Deadlines of Interest