Inaugural Symposia: The Global Liberal Arts University: Scholarship and Service

3/28 & 3/29 | 4:30 - 6:00 p.m.
Faculty Club



Join Brandeis faculty panelists and moderators Judith Shapiro '63 and Michael Sandel '75 as they debate and discuss the global liberal arts university.

Graduate Student Poster Symposium

3/28 - 4/1 | 9:00 a.m. -
5:00 p.m.
Shapiro Campus Center Art Gallery



Graduate students will share their research interests and specific research projects.
A Demonstration and History of Japanese Calligraphy

3/29 | 10:40 a.m. - 12:00 p.m.
Mandel Humanities Center G03



Lecture and demonstration by Katsumi Yanagimoto, Suffolk University.

"Ghetto Eyes" Lecture

3/29 | 4:40 - 6:00 p.m.
Mandel Center G03



Lecture by Dana Katz, Art History and Humanities, Reed College.

Close Looking: Natalie Frank's "The Czech Bride"

3/30 | 3:30 - 5:30 p.m.
Rose Art Museum

Discussants: Peter Kalb (Fine Arts) and David Sherman (English).
Benson Saler Lecture in Religious Studies: Jean Comaroff

3/31 | 12:00 - 1:30 p.m.
Rapaporte Treasure Hall, Goldfarb Library



Comaroff has conducted fieldwork in southern Africa and Great Britain and is interested in colonialism, modernity, ritual, power, and consciousness.

Shakespeare in World Cinema: "Kebab Connection"

3/31 | 5:00 - 8:00 p.m.
Mandel Center G03



"Romeo and Juliet" in German with English subtitles. Followed by a discussion with film expert Lutz Koepnick.

Peacebuilding and the Arts: Core Concepts and Principles

4/1 - 4/3 | see schedule for times
Abraham Shapiro Academic Complex Atrium



Intensive designed for students, practitioners, administrators, advocates and policy-makers in the fields of the arts, cultural work and conflict transformation. Registration required.


Symposia on the Global Liberal Arts University to honor Frederick Lawrence's inauguration
Four panels over two days will examine the future challenges and obstacles that liberal arts universities will face as they move into the mid-21st century. If you can't attend the symposia, you can still watch the discussion live via the streaming page! The event is open to the Brandeis community; registration not required. For more information about this and other inauguration events, visit: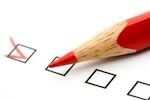 Take a short survey about this e-newsletter, win an Amazon.com gift card! (click here)
By taking our brief survey, you will help us to evaluate how we can structure the newsletter so you get the most relevant global Brandeis information. All those who complete the survey will be entered into a drawing to win one of two $50 Amazon gift cards. Take the survey today!

International Business School is making headlines
Mass. Governor Deval Patrick will give the keynote address for Global Trade Summit 2011: Expanding Exports and Building International Partnerships on April 5th. More info about this event to follow in the next newsletter. Read more:
Peacebuilding and the Arts hosts weekend intensive
Participants will view the documentary, engage in discussions and activities designed to address key issues in the field, such as balancing artistic and socio-political intentions and the need to "do no harm." They will develop designs for arts and peacebuilding initiatives that reflect the basic principles of the moral imagination and the Acting Together project. Read more in the left sidebar.

Japan Update
Many students are returning home and others are altering their study abroad plans. Read more:
Open Doors to the International Community
"As Department Coordinator for the ISSO, I am really excited to announce the 2011/2012 Open Doors Host Program which give students the opportunity to gain international exposure right here!"



Global Brandeis Profile: Katherine Wong '13
"I think being a global citizen means to be a friend of the world, to be open to all cultures and different cultural practices."



On Living in Haifa
"I am truly embracing being abroad, and I am so happy to be in this special area of the world, where modern and ancient live side by side."


Study abroad confirmations due next week

March 31 is the last day to submit all online and paper materials to confirm participation in fall 2011 or academic year 2011-2012 study abroad. Don't miss this important deadline!
LALS Advising Week Event

3/28 | 11:00 a.m. - 1:00 p.m.
Olin-Sang 207



An opportunity for students interested in the Latin American and Latino Studies Program to meet with LALS faculty.
The Effects of Globalization on Posada Rituals in Guanajuato, Mexico

3/28 | 1:00 - 2:00 p.m.
Olin-Sang 207



Presentation by Chiara Bercu, 2011 Jane's Travel Grant Recipient.

Romance Studies Advising Week Event

3/28 | 3:30 - 4:30 p.m.
Shiffman 120



Join us to meet our faculty members, and learn more about our classes and programs.

AAAS Meet the Majors

3/30 | 4:30 - 6:00 p.m.
2nd Floor, Mandel Center for the Humanities



Mingle with African and Afro-American Studies majors.
International Queer Movie Night: Screening and Discussion of Eytan Fox's "The Bubble"

3/30 | 6:00 - 8:30 p.m.
Heller-Brown Building, Room G53



Israeli film about a gay love story between an Israeli and a Palestinian. Discussion to follow.
Palestinian Student Activists Speak Out!

3/31 | 7:00 - 10:00 p.m.
TV Lounge, Village C House



Two young Palestinian activists from the West Bank will share the challenges facing young people who live under Israel's military occupation.

Poisson d'Avril

3/31 | 7:00 - 10:00 p.m.



Enjoy a French April Fools' Day tradition organized by the French and Francophone Studies UDRs!
Anthropology: Real People, Real Careers

4/1 | 5:00 - 6:00 p.m.
Brown 316



Prof. Sarah Lamb will host a film screening that provides exciting information about the vast array of careers available to anthropologists.
Other Deadlines of Interest