Communicating Climate Change: Problems and Strategies

10/18 | 12:10 - 2:00 p.m.
Mandel Center for the Humanities Room 303



Dr. Franz Mauelshagen will talk about how climate science needs to recognize climate change as a social reality just as much as it recognizes it (and wants it to be recognized) as a proven physical matter of fact.




Europe and Islam: The Cartoon Crisis and the Challenge of Multiculturalism

10/18 | 5:00 - 6:30 p.m.
Rapaporte Treasure Hall



Panel discussion highlighting recent Danish experiences with integrating non-European immigrants: what works and what doesn't; as well as integration of Islam after 9/11 to be illustrated by the cartoon issue and other recent events.

Garbage Dreams Documentary Screening

10/18 | 7:30 - 9:00 p.m.
Golding Auditorium



This internationally acclaimed documentary follows three teenage boys born into the trash trade and growing up in the world's largest garbage village, on the outskirts of Cairo.



Patronage and the Sacred Book in the Medieval Mediterranean

10/18 - 10/19
Usdan Student Center



Conference participants will address the adoption of book-making techniques across religious boundaries, Jewish/Christian/Muslim collaborative translations of art/text productions, interest in reading, producing, or interpreting the sacred texts of other religious traditions, and other related questions.



New England-Israel Life Sciences Summit

10/18 - 10/19
Hassenfeld Conference Center



The 2010 Life Sciences Summit is the premier event in New England intended to foster relationships between the life science industry, research, healthcare and the investment community in New England and their counterparts in Israel.




Bodo Liesenfeld, Liesenfeld Intl GmbH

10/19 | 5:00 - 6:00 p.m.
Lee Lecture Hall, Lemberg



Bodo Liesenfeld, entrepreneur from Germany, is currently managing partner of Hamburg-based Liesenfeld International GmbH, a private investment enterprise.



German Austerity vs. U.S. Stimulus

10/20 | 12:10 - 2:30 p.m.
International Lounge, Usdan



Internationally respected experts in their field, the panelists will explain the different steps that were taken in both countries in reaction to the global economic crisis - and why Germany is celebrating another 'Wirtschaftswunder' [economic miracle] now while the US economy is still in the doldrums.




Jane Kamensky: The London Eye and the Face of Early America

10/21 | 12:10 - 1:30 p.m.
Mandel Seminar Room (room 128)



Kamensky's expertise is in North America before ca. 1830, cultural history, and the writing of history. She offers courses in colonial American history, women's and family history, and the writing of history that have been recognized with a university-wide award for excellence in teaching.



Brown Bag Seminar: Dr. Khalil Shikaki

10/21 | 12:15 - 1:45 p.m.
Heller 163



Lecture by the Crown Center Senior Fellow and director the Palestinian Center for Policy and Survey Research in Ramallah.



Economics Research Seminar: Serdar Dinc

10/21 | 1:30 - 3:00 p.m.
Alumni Common Room



Dinc's research interests include corporate finance and banking, with an emphasis on international issues and financial crises.



The Adventures of John Manjiro, A Story Told Through Music and Narration

10/21 | 3:10 - 4:00 p.m.
Slosberg Recital Hall



Based on the remarkable true tale of a shipwrecked boy and his amazing travels, this suite of pieces for piano and narration was composed by Yoko Nakatani and written by Patricia Callan.




eXperiential eXpo

10/21 | 4:30 - 6:30 p.m.
Shapiro Campus Center



A venue for Brandeis undergraduates to present their engaged learning experiences to the Brandeis community. Come to hear stories, connect with new ideas, and gain a wider network of opportunity through recent undergraduate experiences!



Rabin: Shiva in November

10/24 | 7:00 p.m.
Wasserman Cinematheque

North American premiere

in commemoration of the 15th Anniversary of the Assassination of Prime Minister Yitzhak Rabin
.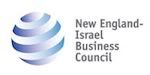 Brandeis hosts life sciences summit this week

Brandeis is proud to host a two-day Summit featuring 15 of the most promising Israeli life sciences companies spanning pharmaceutical, biotech, medical devices and drug delivery. The program includes over 25 speakers discussing some of the most important topics affecting life science companies. In addition to local participants, the Summit will host a delegation from Israel, including a Nobel Laureate, CEOs from 15 of the most promising Israeli pharmaceutical, biotech, and medical device companies, VCs, and others. Please see the event on the left for more information.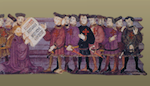 Conference to explore patronage of sacred books
This conference will investigate issues in the patronage, production, circulation and consumption of sacred books in the Western Mediterranean during the High and Late Middle Ages (roughly 10th-15th Century). The interest of this conference is twofold: the patronage of sacred texts in comparative contexts and the role of inter-religious elements in the production of sacred texts. Please see the event on the left for more information.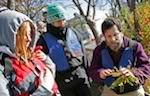 eXperiential eXpo to highlight impressive student experiences
Experiential Learning invites you to attend "a unique media presentation where students have two minutes and six slides to tell you their story"! About 100 students will be presenting their internships and off-campus experiences, many of which are globally themed. Listen, be inspired, and get involved!

The National Center for Jewish Film hosts North American premiere on campus
The assassination of Israeli Prime Minister Yitzhak Rabin as he left a peace rally in 1995 plunged the country into mourning. That the gunman was a 25-year old Israeli further complicated the event's fallout. Constructed entirely from television coverage aired in the seven days following the murder, the film is a mosaic, allowing viewers to experience the events much as Israelis saw them, through the TV screen. For more information about this special screening of "Rabin: Shiva in November", see the event listing in the left column.
This week we are proud to feature five blog posts, with tales from: Liberia, Haiti, Spain, on campus, and around the globe.

That, Too, Was Liberia
Adam Rosenberg, M.A., makes his final post about his adventures in Liberia.

Images of Hope for Haiti
Alum Michael Forman shares these photos, which illustrate both the beautiful and the bleak aspects of the nation.

International Students Ask: Why Do Americans Do That?
New international students, returning international student panelists, and American students/staff met to discuss why some Americans do the things that they do.

IBS Alumni Spotlight: Ram Iyer MBA '09
Iyer talks about the knowledge and skills he acquired during his time at Brandeis IBS, and how they proved to be crucial in the workplace.

Cultural Surprises in Spain
Leah Carnow '12, currently studying abroad in Alicante, Spain, lists some cultural differences between Spain and the
U.S.
Korol' Lir screening and discussion

10/21 | 5:00 p.m.
Mandel G03



A 1971 production of "King Lear" in Russian with English subtitles. The screening will be followed by a discussion led by David Powelstock (GRALL) and William Flesch (ENG).


NEJS Undergraduate Fall Open House and Spring Forecast

10/21 | 5:30 - 6:30 p.m.
Lown 315



Preview Spring 2011 Courses! Meet the NEJS Professors! Free food!

Diwali celebration

10/23
Ridgewood A Commons



An annual event more commonly known as the "festival of lights". There will be food and dancing as part of the night.


New website feature: Boston Area Events

Brandeis has a multitude of wonderful global events each week, but the greater Boston area thrives with international opportunities. Check out our new Off-Campus Events page to see what's happening in our neighborhood.

Practice your Japanese!



The Japanese Language Table meets every Thursday from 3:00 to 4:00 pm in Shiffman 124.

This is an excellent opportunity for you to practice in a casual, relaxed atmosphere. Please feel free to come, regardless of your Japanese level.


Study Abroad Info Session
10/20 | 4:00 - 5:00 p.m.
Acad. Services Conference Room, Usdan



Each Information Session is designed to give you an overview of the off-campus study process at Brandeis including: tips for researching programs and destinations, the application process, getting credit for your work off campus, financial aid, and resources and services the Study Abroad office provides.