A Kraft-Hiatt Lecture: Disruptive Christian Ethics by Traci West
10/11 | 1:00 - 2:00 p.m.
Mandel Center 128
Traci C. West is Professor of Ethics and African American Studies at Drew University Theological School in New Jersey.
Jewish and Muslim Identity in France and the US: Conflict and Dialog


10/11 | 4:30 - 6:15 p.m.
Lown 315
Taďeb is Resident Director of the Council on International Educational Exchange study center in Paris, where she teaches intercultural communication and recently organized a faculty seminar,
Anti-Semitism and Islamophobia
.

Hitler's First War: Adolf Hitler, the Men of the List Regiment, and the First World War
10/12 | 12:00 - 2:00 p.m.
Mandel Center for the Humanities Room 303

Thomas Weber will be exploring what effect the First World War had in the politicization and radicalization of Adolf Hitler.
Stress, Japanese Style
10/12 | 5:00 p.m.
Reading Room, 3rd floor, Mandel Humanities Center


Students of different cultures obsess, strive and dream in different ways. Please join us in welcoming a team of young Japanese sociology students to compare notes on student life from Waltham to Tokyo.



Jewish-German Dialog in Transition: Germany and its Jews
10/12 | 6:30 - 9:00 p.m.
Mandel Center for the Humanities Atrium


Anna Badkhen: Peace Meals: Candy-Wrapped Kalashnikovs

10/13 | 7:00 p.m.
Rapaporte Treasure Hall, Goldfarb Library



Badkhen, war-zone journalist and author, will vividly describe the intimate but fleeting friendships (and ordinary pleasures) that carried her through danger, deprivation, and the strange experience of bearing public witness to extreme forms of suffering.
Seven Heresies in Anthropology
10/14 | 3:30 - 5:30 p.m.
Heller G3
Ricardo Godoy, Professor of International Development at Heller School, will be lecturing on "Seven Heresies in Anthropology: Findings from a multidisciplinary longitudinal study of native Amazonians in Bolivia".

Sexuality, Secularization, and the Rise of Modern Jewish Literature
10/14 | 4:00 - 6:00 p.m.
Lown 315

This colloquium provides a critical forum for graduate students and faculty to present and discuss works-in-progress, thereby fostering an interdisciplinary intellectual community in all areas of Jewish studies.


MusicUnitesUs Residency: Bŕkk to the Future: Lamine Touré and Group Saloum

10/13 - 10/16


Shapiro Academic Center Atrium/ Slosberg Music Center





We invite you to join us in open classes, discussions, concerts, and workshops throughout the week that are part of the MusicUnitesUS Intercultural Residency Series at Brandeis University. Also, visit the

Intercultural Residency Photo Exhibit: Spotlight on West Africa.



Eastern European Karaites - A Case Study in Jewish Identity

10/15 | 12:00 - 1:30 p.m.
Heller School G1

Karaites are practitioners of Karaism, a Jewish movement that considers the Tanakh, the Hebrew name for the Old Testament, to be the supreme legal authority in both Jewish religious law and theology.
South Asia Events Highlight October
Global Brandeis continues to highlight South Asia as a locale important to the Brandeis experience. This month, you can attend:



The "South Asia at Brandeis" reception (see event on right).

Go to the Soli Sorabjee Lecture featuring Professor Corey Creekmur (see below).

Apply for a new fellowship award
(see announcement on right).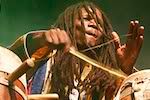 Lamine Touré music, student photographs evoke African spirit
This week, Lamine Touré and Group Saloum will be on campus showcasing their talent to the Brandeis community. Review the event schedule, read an interview with MusicUnitesUs director Judith Eisenberg, and see the student photography exhibit on West Africa.

Third Soli Sorabjee Lecture to Explore Cinematic Interpretations of Indian History
On October 28th, the latest Soli Sorabjee Lecture in South Asian Studies at Brandeis University will deal with a major shift in Indian film and society - the move by Indian filmmakers to tackle the colonial and Independence periods directly. Professor Corey Creekmur, head of Film Studies at the University of Iowa, will use his expertise in international popular cinema in a talk entitled "Experiments with Truth: Confronting Colonial History in Popular Indian Cinema."
A new documentary film -- co-created by Peacebuilding and the arts director Cindy Cohen and filmmaker Allison Lund, in collaboration with Theatre Without Borders -- documents exemplary peacebuilding performance efforts ranging from reconciliation rituals, to staged works, to community-based participatory theatre. Brandeis will screen the film on October 12 (more details on the left).

Livni calls for 2 states and Jewish renewal
The leader of the largest party in the Israeli Knesset declared at a town-hall-style forum at Brandeis Oct. 4 that she could not form a coalition government with Prime Minister Benjamin Netanyahu's Likud party because Netanyahu was not sincerely interested in forging a two-state solution to the Israeli-Palestinian conflict. Read an additional article here.


India's Forgotten
People
Prachee Sinha
(Heller) reports from
her practicum in
Lucknow, India
.


HBI Scholars in Residence Profile Their Current Projects
Nina Lichtenstein and
Julia Creet describe
their research efforts.

Life in an Indian Slum
Prachee Sinha (Heller) shares her photos from the slums of Lucknow, India.
President Reinharz to lead next Faculty Lecture Forum
Reinharz will lead the next Faculty Lecture Forum, "Israel on Campus," on November 4. His forum will address several important issues, including: how is Israel perceived on American campuses today, who are the detractors, why is Israel losing ground among contemporary college students and faculty, and what can be done about it?
Proposal-Writing Workshop


10/13 | 5:15 - 6:15 p.m.
Levine Ross, Hassenfeld Conference Center

The workshop will offer specific suggestions about how best to present your ideas and write a compelling proposal. It's particularly valuable for those who have submitted a
Sorensen Fellowship
Preliminary Internship Proposal, but ALL are welcome.
South Asia at Brandeis: A Reception


10/14 | 6:00 - 8:00 p.m.
Mandel Center for the Humanities Atrium
All are invited to join the University community for an informal gathering celebrating the many student, faculty, and other Brandeis connections to South Asia. Come hear about the Brandeis-India Initiative, the South Asian Studies Program, the South Asian Students Association, and new efforts to provide humanitarian relief to Pakistan. RSVP requested.
Announcing the Brandeis-India Initiative Fellows Program!
The Office of Global Affairs and the South Asian Studies Program are excited to announce a new pilot program called the Brandeis-India Initiative Fellows. The Fellows program offers limited funding for the development of creative projects aimed at building ties between Brandeis University and Indian alumni, partners, and organizations.
Check out our newly redesiged Regions section!
The "regions" section of the Global Brandeis website has been redesigned for easier and more comprehensive use.
Take a look!
Do you receive the BGI newsletter?
The Brandeis-Genesis Institute for Russian Jewry produces a monthy e-newletter highlighting events, news, and other items of interest. Click here to sign up!
Apply for a Student-Scholar Partnership from the WSRC!
This paid internship opportunity is designed to give undergraduate students a unique learning experience by allowing them to work side by side with a Scholar or faculty member in an interdisciplinary environment. Decisions are made on a rolling basis.
$10,000 Blogging Scholarship for students!
Do you maintain a weblog and attend college? Would you like $10,000 to help pay for books, tuition, or other living costs? Collegescholarships.org is giving away $10,000 this year to a college student who blogs.
Latin America and Spain Study Abroad Info Session
10/14 | 4:00 - 5:00 p.m.
Usdan 122



Are you interested in studying abroad in a Spanish-speaking country but are undecided about where to go? Come to this info session to hear about different program options in Spain and Latin America so you can make a more informed decision.