An Evening with EZRA: Opportunities for Russian-Speaking Young Adults

9/13 | 7:00 p.m.
Lown 315

Nika Gelfand and Daria Baklanov will speak about EZRA USA's programs: events for Russian-speaking young adults and the Jewish Community, Birthright Israel and Aviv, a unique leadership training program.

Relief Work in Afghanistan: Report from the Ground

9/16 | 3:30 - 5:00 p.m.
Lown 2

Khayam Allen '07 works for the French NGO Solidarités International in Afghanistan. He is currently in charge of implementing an Emergency Shelter programme in a secluded area that was hit by an earthquake last April.



Go Far, Stay Long, Look Deep: Reflections on a Year in the Marshall Islands

9/16 | 4:00 - 5:30 p.m.
International Lounge, Usdan

What's it like working as an American volunteer in a developing Pacific nation? Listen to a panel of WorldTeach volunteers.



Soul of A Citizen: Living With Conviction in Challenging Times, with Paul Loeb

9/16 | 7:00 p.m.
Shapiro Campus Center Theater

Author Paul Loeb will explore how ordinary citizens can make their voices heard and actions count in a time when we're told neither matter.



September Events
Including: a film premiere, a linguistics lecture, an art show opening, and more.

Global Event Highlights for 2010-2011
Learn about some of the most exciting upcoming programs of the year!

This year's recipient of the Joseph B. and Toby Gittler Prize will be Professor Seyyed Hossein Nasr,

Professor of Islamic Studies at George Washington University and

an internationally recognized authority on Islamic science and spirituality. Professor Nasr, the only Muslim to be included in the Library of Living Philosophers, is today the greatest living exponent of the philosophia perrenis

- the understanding that the fundamental nature of reality is always available, thus knowable by individuals, and that it manifests itself in the religions and wisdom traditions of all cultures and civilizations.
Chad Bown named to senior post on President's Council of Economic Advisers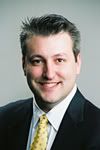 President Barack Obama's Council of Economic Advisers has tapped Brandeis Economics Professor Chad Bown to serve as a senior economist. At the council, Bown expects to handle what he terms a "portfolio" that reflects his research and expertise in international trade. This area, Bown says, has taken on heightened importance because of the global nature of the economic crisis and recession that began in 2007-2008.
Brandeis to host global education forum
Brandeis University's Office of Global Affairs recently received a small grant to host a special Forum on global education strategy, jointly sponsored by the national Association of International Education Administrators (AIEA). It has been titled "One Size Does Not Fit All: Sustained Global Commitments for the Small-and Medium-Sized Institution" and will take place on January 28 - 29, 2011 at the Waltham, MA campus.

Related: Brandeis staff contribute to a new report on assessment in international education by NAFSA: Association of International Educators

Politics Dissertation Defense

9/13 | 2:00 - 4:00 p.m.
Olin-Sang 207

Eliane Barbieri Tschaen will defend her disseration titled "When Hegemons Arise: Balance of Power Failure in World History".


Meeting: Making a video about foreign languages at Brandeis

9/15 | 3:40 - 4:40 p.m.
Shiffman 123

Organizational meeting about creating a video regarding the study of foreign languages at Brandeis.

Study Abroad Information Session

9/13 | 4:00-5:00 p.m.
Alumni Lounge, Usdan

This session provides an overview of the off-campus study process at Brandeis: tips for researching programs and destinations, the application process, getting credit for your work off campus, financial aid, and other resources and services.

"Go Away" Study Abroad Fair
9/16 | 1:00 - 4:00 p.m.
Levin Ballroom, Usdan

The Study Abroad Fair is a great opportunity to meet program providers face to face, pick up important materials and have all of your questions answered.
Summer Internship Funding Session

9/16 | 3:00 - 4:00 p.m.
International Lounge, Usdan

Given the chance, how would you change the world? Come learn about different internship funding opportunities for summer 2011.