GLOBAL BRANDEIS: A STATUS REPORT


Dear Brandeis community,


This fall marks the fourth year of Brandeis University's commitment to comprehensive global engagement. As we begin the semester, welcoming a new class and preparing for a new presidential transition, I thought it was a good time to let you know where we stand as an increasingly international community of scholars, students, alumni, families and organizational partners.

First, it is worth remembering that Brandeis is part of an educational transformation happening across the world. Higher education expansion is not only increasing access for students, but also making the connection between knowledge and development more important. We are seeing repeated calls from national and international leaders, including from President Obama, advocating for major, knowledge-based cooperation around issues of environmental change, public health, economic stability, and human equality. Despite the economic crisis, universities in many countries are setting up outposts, campuses, and embassy-style offices to meet this need.

Such cooperation takes many forms. At Brandeis, we are beginning to develop a new approach to partnership that involves a small set of

sustained, core commitments

across the world. During his recent trip to India, Jehuda Reinharz addressed these kinds of sustained collaborations in speeches to the Delhi Sustainable Development Summit and to the Asia Society.

These commitments will be built within a social justice mission, and they will relate directly to the undergraduate learning experience. Ideally, they will also provide a few central hubs for collaboration involving alumni, overseas partners, faculty research and many other areas of our university. We have begun planning for these commitments by launching some initial,

flagship projects

that seek to form the foundations for sustained engagement (see top right).

In a few years, the goal will be for Brandeis to have a highly-visible set of global relationships around the world. Such relationships might also foster collaborative development projects that take advantage of the expertise in the humanities, social sciences, sciences, professional schools, and centers/institutes. If we have learned anything from the last decade, it is that the major issues of our time cannot be presented as absolutes of one particular area; nor can we ignore the particularities of culture and society. At Brandeis, we continue to seek meaningful approaches to interdisciplinary thinking and cosmopolitan identity rooted in the liberal arts -- that is, in the art of thinking itself.

Below are a few highlights of our recent achievements together as a global university. I also encourage you to visit the Office of Global Affairs web site, where you can learn more detailed information on our efforts towards a "Global Brandeis" strategy.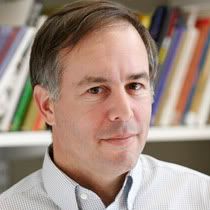 Sincerely,

Daniel Terris
Vice President for Global Affairs




Study and Work Abroad

Our undergraduates continue to study and work abroad at record numbers, with 40% of students studying abroad each year; more importantly, they are typically Brandeisian in their pursuits -- which is to say not typical at all. New programs include Brandeis in The Hague and a Siena, Italy program on Italian art and culture. New graduate programs include a recent International Business School trip to Chile. Read more.

The Curriculum and the World

As part of the Brandeis Assessment efforts, the Office of Global Affairs is chairing a new university-wide sub-committee on global learning goals. After preliminary discussions last spring, we will be working with faculty from different departments to test out some of these initial ideas in courses. Read more.

Major Research Initiatives

Brandeis University continues to be a major player in global research, both in terms of content and collaboration. This fall marks the opening of the Mandel Center for the Humanities, which will become a hub for interdisciplinary inquiry. In the spring, the Heller School for Social Policy and Management launched a new Institute for Global Health and Development, under the leadership of Prof. A. K. Nandakumar. Read more.

Global Campus

The class of 2014 holds the distinction of being the most international incoming class, at 16% of the undergraduate student body, up from 15% in 2009 and 7% in 2008. The incoming students hail from 84 different countries. In addition, our new Gateway Scholars Program, an intensive English-language preparation experience designed for first-year academic preparation, involves 46 students from six countries. Read more.

Student-Led Projects

Our students are some of the most active and globally-minded in higher education. After the Haiti earthquake, students around campus joined together with faculty to create the Brandeis Haiti Relief Effort, raising over $30,000 for a number of charity and relief organizations. Read more.




Flagship Projects



The Office of Global Affairs has launched a few "flagship projects" designed to set the foundations for a broader Global Brandeis strategy and build upon our social justice mission.




Brandeis-India Initiative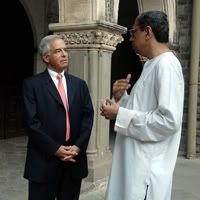 Brandeis in The Hague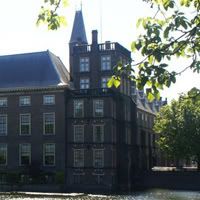 Brandeis-Genesis Institute for Russian Jewry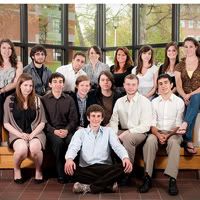 Brandeis-Al-Quds University Partnership
Global Brandeis Symposia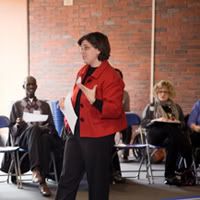 Toward a Comprehensive Strategy

The Office of Global Affairs is leading efforts to create a long-term strategy for Global Brandeis. This "blueprint document" outlines our goals and current projects in a number of key development areas.

President-elect Lawrence forged global ties to India, the Hague at GW

As Dean of George Washington University Law School, Brandeis President-elect Fred Lawrence led efforts to establish GW Law ties to India and in the Netherlands. Read more.