1 Cor. 9:24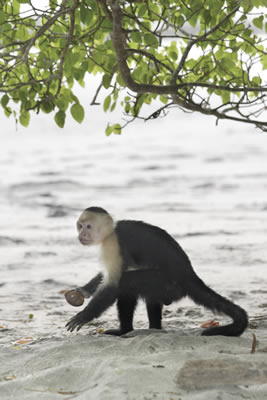 Do you not know that in a race all the runners compete, but only one receives the prize? So run that you may obtain it.

.
Unity Wisdom
Freedom: The quality or state of being without thought or restraint, bondage, limitation, or repression; having a sense of complete well-being. It is a result of regulating one's life according to Principle, not according to what anyone else may think or say.
Charles Fillmore "The Revealing Word
Tips to Eliminate
Monkey Trouble
1) No Monkey Business - We cannot get anything done when we are not making any personal effort. God will bless you with a divine idea...not a blank check in the mail.


2)

Don't let anyone make a monkey out of you. Live from your true self...don't live to impress others, or feel you need to measure up to anyone else. You are amazing and wonderful just the way you are!



3)

Get the monkeys off your back! Whatever is sitting on your 'to do' list draining sapping your life force and energy...get it done!



4)

If someone or something throws a monkey wrench in your plans, just evaluate, fix the problem and move on. Do not make a mountain out of a monkey wrench. Think, speak and act positively.





Blessings to You!

Do you have "Monkey Trouble?" Not sure? Well, do you feel drained by unfinished business, procrastination or avoidance? Could be you have a "Monkey on your back." Do you seem to have a problem achieving your goals or accomplishing your dreams? Could be you practice too much "Monkey Business." Are you having envy or angst over the life or accomplishments of someone else? Could be a bad case of "Monkey see, monkey do."

To rid ourselves of Monkey Trouble, we can get some great help from our old friends "Speak no Evil," "See no Evil," and "Hear no Evil."

In Unity, we teach that the word "evil" is living contrary to spiritual principle...Not breaking the "law," but breaking yourself against the Law of Mind Action. I look at it this way "evil" is "live" backward. Living backward; contrary to the Law of All Good, is a sure way to get Monkey trouble!

So...got Monkey Trouble? Want to be free? Read on!
Speak No "Evil"

The power of words is amazing! This applies to the words we speak, and the words we think in our own minds and hearts. When we speak words, we add power to them. What words are we speaking? Are they positive words like "I will," or negative words like "I can't,"
The words we speak are energized by the meaning we have given them. Do we think and say, "I am doing _____ today," or "I'll never get _____ done" ?

Keep your "self-talk" AND the words you speak to others positive and you will find yourself energized, positive and inspired. You will find you feel happier and more inspired to live the life you were born to live!
See No Evil

How we "See" things is how we perceive or interpret the people, places, and circumstances in our lives and the world we live in. Jesus taught us not to judge by appearances, but to judge with righteous judgment.
Seeing things "backward" prevents us from moving forward. If we feel helpless, or like a victim; if we feel powerless against our challenges, we are not seeing things clearly.
One of the ways we tend to not see things clearly is placing blame, or seeing our challenges coming from other people. The person that is behind the challenges in our lives has the face we see in the mirror every day. So, instead of thinking, "If only..." We can "see" and understand the ways we have been standing in our own way and then do something different! We can then take positive action in changing our lives.
Hear No Evil

A standard Unity teaching is: "What someone else thinks of you is none of your business." While we all want to be loved and accepted, if this in any way compromises what we know to be right and true we must stop listening immediately! We are not on Planet Earth to be people pleasers, we are here to do and be all that is good. Only what God "thinks" of us is truly important.

This is true for what many manufacturers, merchants and advertisers lead us to believe we need to do, be or have in order to be accepted, "cool," or "important."

This is also true for what others may feel is "best" for us. Do not get me wrong; we can hear what our loved ones have to say...we can, and should, weigh the potential value of what they say...and if that is not true for us we can respectfully stop listening. It is said that Walt Disney would check with 10 people when he had what he thought was a good idea. If they all said it would not work, he did it...and worked it successfully anyway!
We pray that this weeks' message was a blessing to you. It is our sincerest desire not to "monkey around," but to be a blessing to your life.
We're here to help you!
In the Love and Light of God,

Rev. Alicia-Leslie
Spirit of Unity