The Metaphysics of
Giving Thanks

Blessings to you!


This is the wonderful time of the year when we pause to give thanks for the blessings of the past year.

I know some folks are feeling gloomy, perhaps experiencing a financial downturn this past year, or losing a job, or feeling buried in a pile of debt.

Well, risking sounding totally out of touch with reality, I would like to encourage you to let go of those thoughts and feelings. The negative thoughts we may be holding right now are creating a consciousness of lack and limitation. Like a magnet they draw exactly that which we are fearing.

In the Book of Job in the Bible, Job states, "That which I have most greatly feared has come upon me." Be careful what you fear...give it too much attention and you will draw it to you!

Even if we are not actually in a dire financial state, I can assure you that if you hold the thought long enough you will create a negative condition.

The good news is that turning around the negative thoughts, erasing them with affirmations of joyful thanksgiving, will turn everything around. It's not personal...its principle.

All that we praise, bless and give thanks for multiplies! Likewise, all we moan, groan and complain about also multiplies.

Our thoughts are like seeds. We plant them in the fertile soil of consciousness, and after a while we reap a bountiful harvest.

We were meant to experience abundance. Life is meant to be good. The good is there. It is now. It always has been.

Today...on this precious "Holy Day of Opportunity," I invite you to put God first. Put Thanks before your Thanksgiving turkey; gratitude before gravy; Praise before the potatoes.

Take some time right now to give thanks. What are you thankful for today? Who are you thankful for? Let them know.

And now, go have a bright, beautiful, better-than-average day! RevAli


Advent Starts This Sunday!

If you want the Best Christmas Ever, start out on the right foot. Give yourself the true Gift of Christmas; Christ.

Attend services at the church of your choice. Make an Advent Wreath...light the candles... read words of inspiration...sing a song.

Let go of the sales, spending your time with the priceless treasure of friends and family.

Know that if you are in our area we would love to have you join us at Spirit of Unity Church, Sunday mornings at 10 a.m., at 78 North Moodus Road in Moodus CT.

For more information about Spirit of Unity Church and our activities, check our web page:
www.spiritofunitychurch.org



Sincerely,

Alicia Leslie
Spirit of Unity Church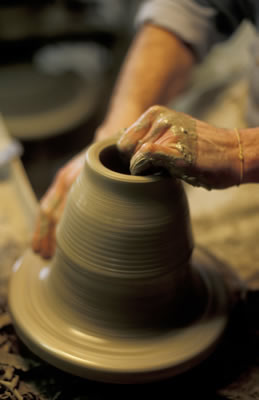 4 Ezra 2:37
Receive what the Lord has entrusted to you and be joyful, giving thanks to him who has called you to heavenly kingdoms.

"Tru
e thanksgiving may be likened to
rain falling upon ready soil,
refreshing it and increasing its productiveness.
Charles Fillmore