Large Unbonded Urethane:
We were asked to create this large custom part using our Grave Stake pattern for a project in Canada. This fast paced project was needed to repair a damaged bridge. We were able to manufacture the 26' x 11' tool and multiple full sized panels in under 30 days.
At 26'x11', this project was a challenge. but we were able to create seamless and shippable panel by producing the part unbonded.
A reoccurring challenge that out production and tooling department faces is shipping. To create a solution for this project, we rolled the unbonded urethane into a nice shippable package. In situations where unbonded just isn't an option, our clever production team often creates a frame for the liner to be placed on at an angle so slightly oversized panels can still be shipped without paying oversized penalties.

1505
Even though our 1505 ABS Plastic Madera Flagstone form liner has hand crafted matched points, the contractor did a perfect job of liner installation and caulking prior to casting this nearly flawless set of walls.
Humboldt County, CA
Granite Construction used our
1107, Mission Flute,
pattern on a CalTrans project in Humboldt County. Fabricated from our ElastoSpec Lite, the form liner was used on columns and wingwalls.
The
ElastoSpec Lite
material was able to be manufactured in custom sized panels to minimize seams and cutting in the field. Utilizing our ElastoSpec Lite allowed the contractor to meet specifications for Semi-Elastomeric Material, and have a workable material for the field that would allow custom sizes, easy instillation, and easy trimming/cutting, rather than using solid urethane backed to plywood.
Lakehead, CA
Our pattern 1587, California Drystack, was used on a project in Lakehead, CA, Antlers Underpass. This pattern is comprised of two matching tools, A and B, that can be rotated, flipped, and stacked with one another to allow for maximum utility on a project.
Our Elastospec Lite, semi-elastomeric material, was used on this project. The versatile material was tooled in 4x8 sheets that were used flawlessly to wrap around a wall corner.
Palm Frond
Our
Palm Frond pattern, 1972
, was modified to be used on columns in Florida. This pattern has a max depth of 1" and the standard base pattern is 59" x 59".
New York Route 33
A barrier wall in New York was designed with artistic images accompanied by African phrases. We had the honor of producing these parts.
Our engineer, Drew Deering, was actively involved in the design elements of the form liner, particularly the letter panels, working diligently both with the distributor as well as the architect to achieve workable solutions.
The 62" x 42" art panels manufactured out of solid urethane backed to plywood perfectly cast the intricate images and lettering.
For more useful information and project photos, check out our
Looking to specify Spec Formliners in your next project?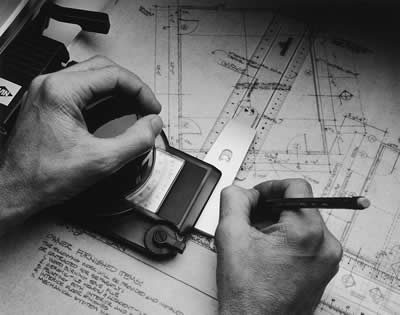 Click
here
for our architectural specification templet.
Contacting Spec Formliners, Inc.
Spec Formliners, Inc.
530 East Dyer Road
Santa Ana, California 92707
P: 714.429.9500
P: 888.429.9550
F: 714.429.1460
VP Engineering:
Drew Deering
VP Sales:
Jessie Deering Ullerich
Sales:
Ronda Gilbert
Sales:
Carey Cornwell
Engineering:
Michael Billing
Accounting: Jan Bowders
Order Dept.:
Laura Krause