Greetings!
Can you believe April is upon us? It is time to get the yard in shape, including planting the pretty flowers. I know I am on the verge of catching the spring fever, and with so much to do and so very little time we all need to learn how to maximize our productivity. Well, great news . . . the NTMCA Board is proud to present Jon Stigliano as the next speaker in the Empowerment Series. Jon will help us learn how to get the most out of our day! Let's all flock to Roanoke on Wednesday, April 18th for the next NTMCA meeting and I guarantee you will not regret it! REGISTER TODAY!
On another note, the NTMCA held the professional seminar in Trophy Club on March 21. The Committee (Chair Mary Supino (Arlington), Amy Arnold (White Settlement), and Shannon DePrater (Trophy Club)) did an outstanding job on planning and organizing the seminar. The speakers were informational and inspiring, and I know everyone who attended walked away refreshed! We had a number of sponsors for this year's seminar and I encourage each member to offer words of 'thanks' if you happen to cross paths with representatives from Franklin Legal, MCCi, Shred-n-Go, Matthews Office City, Kofile, and Messer, Campbell, Brady Law Firm. Check our pics on Snapfish - we danced, laughed and learned our way through the day!
Despite the slight uptick in the economy, budgets are still a little tight. I just want to remind everyone about the Alyce Deering Scholarship. This is a NTMCA sponsored scholarship available to NTMCA members. There is an application process and you must meet certain criteria to be eligible - the criteria information is included with the application. The scholarship application is available from the NTMCA Website and the deadline for consideration is May 1, 2012. Mary Kayser (Fort Worth) is serving as chair of the year's selection committee. Scholarships will be presented at the awards meeting in June.
Additionally, NTMCA Officer Applications are also being sought at this time. If you are interested in becoming an officer of the NTMCA, please submit your application to the Nominating Committee (Sherry Reeves) by the May 31st deadline. The Committee will present the slate of officers to the membership at the June meeting. Should you have any questions regarding the officer positions, feel free to ask any present or past officer.
Enjoy this edition of the newsletter and see you in April!
'Head Goose'
Membership Drive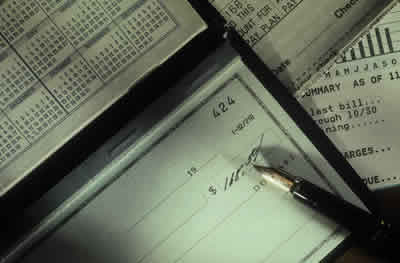 The North Texas Municipal Clerks Association annually holds a membership drive to encourage current members to renew their membership to the chapter and to inform non-members of the benefits of joining the chapter. Membership is vital to the success of the organization. The ultimate test of value of any membership lies in the accomplishments of its members. The NTMCA is comprised of a wide spectrum of individuals including City Secretaries with many years of experience and awards, City Secretaries beginning their careers in municipal government, vendors that serve the needs of City Secretaries, and more. This level of diversity provides an invaluable opportunity to network and learn from one another. The annual membership dues of $25 per person ensure that informative and beneficial programs are presented to the group. The dues, along with donations, also help to fund scholarships awarded annually to deserving individuals working toward their Texas Registered Municipal Clerks certification.
When preparing the chapter's budget for the current fiscal year, the membership goal was set at 115 members. Thus far, 99 members have renewed their membership or joined for the first time. Although the NTMCA has met more than 85% of its goal, the chapter is still short by 16 members. The Membership Committee compiled a list of all cities and towns located in the NTMCA region, including current contact information. Your help would be greatly appreciated to look at the list of non-NTMCA members and help us reach out to invite those individuals to join NTMCA as well as attend a business meeting. If you are willing to help, please review the attached list and let Jesica McEachern, City Secretary, City of Bridgeport, know which individuals you will be contacting (940.683.3402 or jmceachern@cityofbridgeport.net).
Download Membership Form Today! The cost of our chapter dues is $25.00.
Alyce Deering Scholarship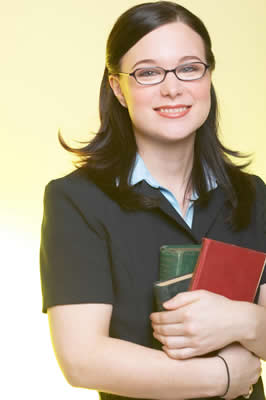 The North Texas Municipal Clerks Association encourages professionalism and continuing education of Texas municipal clerks by administering a scholarship program that pays up to $500 for travel and registration costs incurred while attending a seminar sponsored by the Texas Municipal Clerks Association, Inc., and/or Texas Municipal Clerks Certification Program.
Applications for this scholarship are now being accepted through May 1, 2012. All interested applicants may submit their application to Mary J. Kayser, TRMC/MMC, City Secretary's Office, City of Fort Worth, 1000 Throckmorton, Fort Worth, Texas 76102 or by e-mail: mary.kayser@fortworthtexas.gov or by fax to (817) 392.6796

Scholarship Program-Eligibility and Application Requirements
Upcoming Newsletters
If there is a topic of interest or subject that you would like to see addressed in an upcoming newsletter, please let any of the Board know. If you would like to contribute an article for consideration, please submit it by e-mail to Julie Heinze.

Officers
Kim Sutter, President
Euless
Diane Cockrell, Treasurer
Decatur

Julie Heinze, Secretary
Lewisville
817.491.2411
Next Association Meeting
The next NTMCA meeting will be held at the Roanoke Recreation
Center, 501 Roanoke Road, Roanoke, Texas on April 18, 2012. Please be sure to make plans to join the group and listen as guest speaker Jon Stigliano shows us how to get the most out of our day!!
Registration for this event will open on Friday, April 6. Please keep an eye out for the
Our meetings and your attendance at the meetings is vital for the growth and strength of our chapter. Please consider carpooling to the luncheons.
Upcoming Meetings
April 18, 2012 - Roanoke
June 20, 2012 - Annual Awards Banquet - Hilton Southlake
July 18, 2012 - Highland Village
August 15, 2012 - Burleson
September 12, 2012 - Bedford
March 21st - Professional Seminar PowerPoint Presentations
The Professional Seminar was an outstanding success thanks to the hard work of Committee Members: Chair Mary Supino (Arlington), Amy Arnold (White Settlement) and Shannon DePrater (Trophy Club).
We are pleased to be able to offer electronic copies of the following presentations done during the seminar:
Walking the Tightrope of Employment & Personnel Issues
Trust: The Key to Team Collaboration

Annual Awards Meeting
The Annual Awards Meeting has been scheduled for June 20th and will be held at the Hilton Southlake Town Square.
Coming Soon!!!!
It's almost time for the Municipal Clerk of the Year Nominations!! Details will be coming soon so please be thinking of an outstanding clerk you would like to nominate for this award.