Greetings!
One word to describe the NTMCA meeting held on February 15 in Haltom City - Amazing!
Special thanks to Art Camacho (Haltom City) for serving as our host for the February meeting. We also enjoyed the company of Haltom City Mayor Richard Hutchinson as he welcomed us to the city. Norm Bulaich, IESI, was our guest for lunch as NTMCA recognized IESI with a Certificate of Appreciation for their $300 contribution towards the NTMCA speaker fund. I would like to recognize Art Camacho for his assistance in securing this generous contribution as well as the donation of the Dallas Mavericks tickets that were given away as a door prize - Michael Wells (Bedford) was our big winner!
I am so happy that so many clerks were able to join us as we conducted our monthly business meeting, and enjoyed the next installment of the Empowerment Series Program. We heard a great program from NTMCA friend and supporter, Russell Haddock as he shared a few (well, probably all) of his secrets for giving a great and effective presentation. In recognition of Russell's presentation, Amanda McCrory (Burleson) and Carol Borges (Westworth Village) walked away with their very own copy of The Presentation Secrets of Steve Jobs. Enjoy ladies!
We also heard from two of our committee chairs:
Membership Committee Chair Megan Jakubik (Bedford) - Megan and the committee are working to help NTMCA reach our annual membership goal of 115 members. We are currently sitting at 90. If you have not renewed your membership for the 2011-2012 year, please do so today!
Professional Seminar Committee Chair Mary Supino (Arlington) - Mary announced the plans for the Annual NTMCA Professional Seminar scheduled for March 21 at the Trophy Club Country Club. The committee has put together a terrific program and registration for the full day seminar is now open. Register early to receive the 'early bird' discount. This is one that you will not want to miss!
On the Horizon...Alyce Deering Scholarship Applications, Nominations for Clerk of the Year, Applications to serve on the NTMCA Board, TML Booth Planning....
As always, please feel free to call on me if you have any questions or require any assistance from your fellow clerks! Hope to see you at the Professional Seminar on March 21st.
NTMCA President
Membership Drive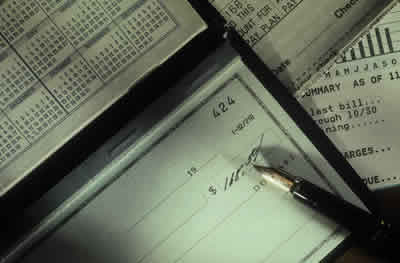 October 1st began the new fiscal and membership year for NTMCA! If you have not already done so, please take the time to complete the membership application and submit your dues today! Our membership goal for the year is 115 and we are currently at 90 members. Remember that dues support our activities and programs for the year. In today's tight budgets more and more clerks are searching for ways to meet the educational requirements of our profession and NTMCA will strive to continue to support the award of as many scholarships as possible. To help support the Alyce Deering Scholarship Program, please consider making a contribution when you submit your membership dues.
Download Membership Form Today! The cost of our chapter dues is $25.00.
Upcoming Retirement Reception - Linda Huff
Grapevine City Secretary Linda Huff began her 30 year career in public service with the Convention and Visitors Bureau in December 1981, during which time she served as Executive Secretary to the CVB Director.
Linda was appointed Deputy City Secretary on November 10, 1986 and then assumed the City Secretary's role on February 25, 1987. She attended her first City Council meeting on March 3, 1987 and has continued to serve the citizens, City Council and Staff in this capacity for 25 years.
During her time as City Secretary, she has conducted all City Elections (only cancelling one election year and having several run-offs), compiled reams and reams of City Council and Planning & Zoning Commission agenda packets, and let us not forget the pages and pages of minutes, ordinances and resolutions which were prepared on a typewriter when she first began her career. Linda has managed the appointment process of Board and Commission members, served as the City's Records Management Officer--microfilming departmental records dating back to the City's Incorporation in 1907 and establishing the City's records center located in the Peach Street water tower. She has provided exceptional customer service to Grapevine's citizens by providing information on voter registration, Council meeting dates, agendas and minutes, ordinances and resolutions, and through the vital statistics program--every child born in Baylor Medical Center at Grapevine for the last 25 years has a birth certificate on file showing Linda's name as Local Registrar.
Since 1987, Linda has been a member of the International Institute of Municipal Clerks and the North Texas Municipal Clerks Association, serving the North Texas Chapter as Secretary, Treasurer, Vice-President and President in1993-94.
Linda's retirement reception will be held on February 27, 2012 at the Lancaster Theatre, 300 South Main Street, Grapevine from 3 - 5 p.m. Please try and stop by to wish our friend and fellow City Secretary the best of luck in her retirement and thank her for mentoring many of us throughout the years!!!
Upcoming Newsletters
If there is a topic of interest or subject that you would like to see addressed in an upcoming newsletter, please let any of the Board know. If you would like to contribute an article for consideration, please submit it by e-mail to Julie Heinze.

Officers
Kim Sutter, President
Euless
Diane Cockrell, Treasurer
Decatur

Julie Heinze, Secretary
Lewisville
817.491.2411
Next Association Meeting
Due to the Professional Seminar on March 21, 2012, there will be no association meeting in March. Our next meeting will be held in Roanoke on April 18, 2012.
Registration for this event will open on Wednesday, April 4. Please keep an eye out for the registration e-mail.
Our meetings and your attendance at the meetings is vital for the growth and strength of our chapter. Please consider carpooling to the luncheons.
Upcoming Meetings
March 21, 2012 - Professional Seminar - Trophy Club
April 18, 2012 - Roanoke
June 20, 2012 - Annual Awards Banquet - Hilton Southlake
July 18, 2012 - Highland Village
August 15, 2012 - Burleson
September 12, 2012 - Bedford
Professional Seminar - March 21st
The Professional Seminar Committee has been working hard to put together an amazing program!!! Registration has opened for this event. The full day seminar is packed with speakers that will emphasis our 2012 Empowerment Series.
Join your colleagues in Trophy club as we learn about "Managing Change," Walking the Tightrope of Employment & Personnel Issues,: and "Trust: The Key to Team Collaboration."
Please be sure to register today.

Survey Opportunities
Over the past several months, we have had several requests from the membership for various surveys. Please take a few moments to review the following survey link and submit your comments. This survey will close on March 7, 2012...so be sure to get your responses in as soon as possible - it will only take a few minutes of your time. Results will be sent to everyone taking part in the survey, as well as being posted on the NTMCA Website for future review.
Assistant/Deputy City Secretary - Population, Salary Range, Employees/Office Hours
If you have ideas or need a survey conducted, please contact Chapter Vice President Alicia Richardson.