Greetings!
President's Message



It is my distinct privilege to serve as the President of NTMCA for the upcoming year. Since making the commitment to become actively involved in the Association, I have reaped the rewards of personal and professional friendships, idea sharing, and further knowledge and perspectives from the many talented and tenured clerks. I would encourage everyone to seek to become more involved in YOUR Association in the upcoming year. There are many opportunities at the local level as well as the state level. Please take the time to review the committee list and choose one or two committees that you would like to serve on.

I would like to congratulate and recognize the incoming NTMCA officer's for their commitment to serve the Association over the next year in their respective capacities. The officer's are busy at work transitioning into their new roles. Great strides have been made over the past year to launch the NTMCA website, institute on-line registration and payment, and implement a communication tool that meets the communication needs of the Association. The Board will continue over the next year to add useful information to the website and strive to communicate with our members regularly and effectively.

In closing, I encourage you to make the commitment to attend the monthly meetings and take advantage of the opportunities to learn a thing or two from the programs that will be offered and enjoy the fellowship of your fellow clerks.

I look forward to the year ahead and seeing you at the meeting in November in Granbury!

Kim Sutter

NTMCA President
Membership Drive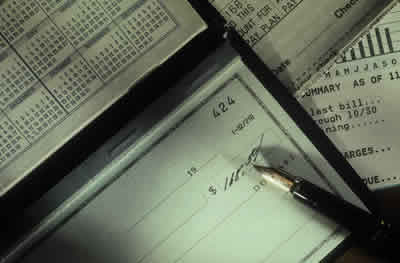 October 1st begins the new fiscal and membership year for NTMCA! Please take the time to complete the membership application and submit your dues today! Our membership goal for the year is 115, and dues support our activities and programs for the year. In today's tight budgets more and more clerks are searching for ways to meet the educational requirements of our profession and NTMCA will strive to continue to support the award of as many scholarships as possible. To help support the Alyce Deering Scholarship Program, please consider making a contribution when you submit your membership dues.
Download Membership Form Today! The cost of our chapter dues is $25.00.
Volunteer Opportunities - Committees
As with any organization, we rely heavily on the involvement of our talented membership. Please consider serving on one of our many commitees! If you are interested in Chairing, please let us know.
Download Committee Application
Next Meeting- November 16, 2011
Our next meeting will be held in Granbury and will be hosted by Dee Arcos. This will be President Kim Sutter's first meeting we hope you all can join us.
Registration for this event will open on Wednesday, November 2. Please keep an eye out for the registration e-mail.
Our meetings and your attendance at the meetings is vital for the growth and strength of our chapter. Please consider carpooling to the luncheons.
Meet Your 2011-2012 NTMCA Officers
President
Kim Sutter
is City Secretary for the City of Euless. Kim has been with Euless since August 2009. Prior to her service to the City of Euless she worked for the cities of Westlake, Richland Hills, and Irving, respectively. In her spare time Kim enjoys spending time with her family, including her four legged daughters, and participating in outdoor activities.
Vice President Alicia Richardson is City Secretary for the City of Southlake. Alicia has been with Southlake since February 2011. Prior to her service to the City of Southlake she worked for the cities of Highland Village and North Richland Hills. In her spare time Alicia enjoys reading, watching movies, spending time with her family
and traveling. Her favorite aspect of the job is records management.
Treasurer Diane Cockrell is City Secretary for the City of Decatur. Diane has been with Decatur since 2005. Prior to her sevice to the City of Dectaur she worked for the Town of Trophy Club. In her spare time Diane enjoys playing with her grandkids.
Secretary
Julie Heinze
is City Secretary for the City of Lewisville. Julie has been with Lewisville since October 1999. Prior to her service to the City of Lewisville she worked for the City of Highland Village. In her spare time Julie enjoys spending time with her family and six dogs along with volunteering her time to support the Children's Advocacy Center of Denton County.
Historian
April Hill
is City Secretary for the City of Roanoke. April has been with Roanoke since June 2009. Prior to her service to Roanoke she worked for the City of Watauga. In her spare time April enjoys spending time with her family, going to the lake, and volunteering her time to help others.
Your Board Members are here to serve you. Please do not hesitate to contact any of these members if you have any concerns or ideas to improve the Chapter.

Officers
Kim Sutter, President
Euless
Diane Cockrell, Treasurer
Decatur

Julie Heinze, Secretary
Lewisville
817.491.2411

Upcoming Meetings
November 16, 2011 -Granbury
December 7, 2011 - Carrollton
January 11, 2012 - Flower Mound
February 15, 2012 - Haltom City
March 21, 2012 - Host City Needed
April 18, 2012 - Roanoke
June 20, 2012 - Location To Be Determined
July 18, 2012 - Host City Needed
August 15, 2012 - Host City Needed
September 12, 2012 - Host City Need
Interested in being a host city?
Are you interested in being a host city for a business luncheon meeting?
What is involved with being a host city?
provide location
arrange caterer and confirm food for our group
not required, but you can recommend guest speaker or topic
Please contact Kim Sutter at [email protected] if you are interested in being a host city.
Save the Date - December 7
Holiday Luncheon
The Holiday Committee has set the date and venue for our annual holiday luncheon. We will meet on December 7 at Indian Creek Golf Course clubhouse in Carrollton. The fun will begin at 11:00 a.m. with lunch served at 11:30 a.m.
Silent auction items needed!
City Secretary Shuffle
A heartfelt thanks goes out to Susie Quinn of Rowlett and Marty Hendrix of Fort Worth for all their years of service and dedication to our profession. We wish these awesome ladies the best of luck in their retirement and thank them for mentoring many of us throughout the years!!!
Upcoming Newsletters
If there is a topic of interest or subject that you would like to see addressed in an upcoming newsletter, please let any of the Board know. If you would like to contribute an article for consideration, please submit it by e-mail to Julie Heinze.