Sign Up!

MONTRIDGE
FINANCIAL GROUP
Vancouver: 604.682.1603
Toll-Free: 1.866.682.1603
Facsimilie: 604.682.1621

Suite 1200
1111 West Hastings St.
Vancouver, BC
V6E 2J3
Montridge Launches New Website
New Site Offers Fresh & Updated Look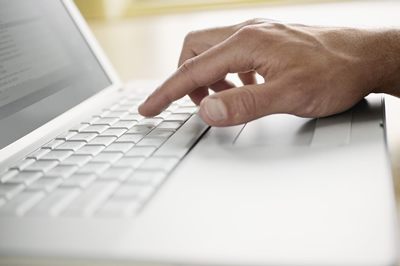 We are pleased to announce the launch of our updated website!
Check out such useful features as:
- an overview of our firm and consulting specialties;
- client & industry testimonials
- a Resource Centre, where you'll find the links you need
- the Tool Kit, a page with all of the essential info about government programs, etc.
- contact info & newsletter sign-up
We know both current & prospective clients will find the site helpful & easy to use.
Visit us at www.montridge.com today!
2011 Client Survey Results
We Appreciate Your Feedback
We would like to thank everyone who participated in this year's client survey. Our clients are our top priority and your feedback is greatly appreciated.
Everyone who completed the survey was entered in a draw to win a Top Table Restaurant gift certificate. Congratulations to the winner: Susan Spalding at Owen Bird Law Corporation!
Postal Strike Update
How to Avoid Policy Interruptions
Patience is the operative word as Canada Post begins the process of getting mail service up and running again after the government passed back-to-work legislation to end nearly a month of labour woes.
Mail service will slowly but surely be getting back to normal, but in the meantime, we would like to remind you of the following:
To avoid delay with new enrolments, terminations, and other changes, plan administrators can sign up for online administration - please contacts us for information. Alternatively, please courier all forms and changes to our office. We would be happy to submit these changes to your carrier.
If you choose not to sign up for online administration, your monthly billing statements may not arrive. We are able to order a copy of your statement via email -- please give us a minimum of 7 days' notice should this be required.
Benefit premiums are still due on the 1st of each month

. For those who are not set up for pre-authorized payments, we can provide the paperwork to have this arranged, or payments can be couriered to our office. When couriering cheques, please ensure the cheque is payable to the insurer, and that the policy number and month of payment are clearly marked.

For those employees who submit Health and/or Dental claims via Canada Post, we encourage them to sign up with their insurer's online claim submission & direct-deposit program, and can provide marketing materials about these programs to you for distribution. We remind all plan members to keep all paper receipts and claim forms on file for at least 12 months, as random claim audits do take place from time.
For those employers who have members on either short-term or long-term disability claims, they should inquire as to whether the employee has been receiving a mailed cheque for their claim payments, and notify us if direct-deposit paperwork is needed.
Great-West Life Launches Electronic MRP Billing
Medical Reimbursement Plans (MRP) bills can now be delivered in electronic format through GroupNet for Plan Administration. Plan Administrators registered for online administration will be notified via email when your MRP bill is ready for printing.
The new claim details report will sort the existing claims information into groups that match the administration expense ranged on the MRP statement. This format will make reconciliation of the MRP statement with the claims information much easier. Note: MRP bills will only be produced if there are claims within the billed month or if there is a balance from the previous month.
Rollout is taking place over the next few weeks. Clients with MRP and who are already registered for online administration will automatically be set up with electronic billing access. Those clients not set up for online admin are encouraged to contact our office for more information.
Manulife Goes Green with Member e-Booklets
Starting May 1, Manulife has implemented their online plan member e-booklets. Plan members will no longer receive paper benefit booklets; rather, all benefit information is now accessible online via Plan Member e-Services.
E-booklets are continuously updated to ensure that plan members are always accessing current benefit information. Additionally, links to important information such as drug coverage, dental fee guide, forms and the claims process.
Unless specifically requested, booklets will no longer be printed. Plan administrators are encouraged to refer employees to Manulife's online system for up-to-date benefit information.
Sun Life Introduces New Mobile App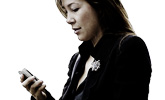 Rolling out in the next month or so, Sun Life is proud to announce the launch of their Sun Life Mobile App, a free, innovative smart phone application.
Initially, the app will provide tools for Group Benefits and Group Retirement Services plan members. The Group Benefits part of the app will focus mainly on claims-related activities, making Sun Life the first in Canada to offer instant claims adjudication in this way. The Group Retirement Services part will let members access their account information and financial planning tools.
Disclaimer
This newsletter is for general information only and is not intended to provide specific personalized advice including, without limitation, investment, financial, legal, accounting or tax advice. All information and opinions contained in this newsletter are obtained from various sources and are believed to be true and dependable; however, accuracy of content is not guaranteed and is not to be read or applied as professional advice.