Sign Up!

MONTRIDGE
FINANCIAL GROUP
Vancouver: 604.682.1603
Toll-Free: 1.866.682.1603
Facsimilie: 604.682.1621

Suite 1200
1111 West Hastings St.
Vancouver, BC
V6E 2J3
Staff, from left to right:
Craig Miller, Kathy Forsythe, Natasha Norbjerg, Kandy Cantwell, John Medrzycki (Judith Mewhort on medical leave)
We would like to introduce you to the new Montridge Edge! 2010 has seen many changes for Montridge, with the decision to do -
and only do - what we do best. Therefore, Montridge is focusing on our core strengths -
Employee Benefits & Pensions. Of course, we can & will continue to ensure your other planning, business succession, and general insurance needs are met, through our strong alliance of partners & affiliates.
Our new e-newsletter format allows us to communicate relevant information in a more efficient & timely manner. This quarterly newsletter - The Montridge Edge - will continue on this schedule. Starting in November, we are now also offering insurer-specific e-updates on a more frequent basis.
We have seen a tremendous growth in our Pension consulting work in 2010,

particularly

with small-to-medium sized firms where new products have opened up plan design options previously unavailable.
Montridge is excited to bring our expertise and values-driven approach - along with a new "look" - to both current & prospective clients. We welcome any feedback, and are always appreciative of referrals to new firms that we can partner with.
DSAI - Diagnostic and Specialist Access Insurance
Shorter Wait Times results in Higher Productivity
Diagnostic and Specialist Access Insurance - DSAI - allows insured employees, who are placed on a medical waitlist greater than 21 days, immediate access to diagnostic exams (MRI, CT scans, etc.) and Specialist consultations in Canada. The product is underwritten by Industrial Alliance Pacific, and offered as an employer group benefit through BBD on a standalone basis (your other benefits can be with any other insurer).
DSAI reduces employee absenteeism resulting from unnecessary pain, worry, or deterioration of well-being. Employees return to work sooner, thereby contributing to higher productivity. Studies have shown that seeing a Specialist within three weeks of referral by your GP may result in a reduction in the intensity of treatment and reduce recovery time by as much as 75%.
The benefit is available to companies of 2+ employees and their spouses, and no medical underwriting is necessary. The benefit does insure pre-existing conditions, and covers 10 specialties. The coverage includes the costs of diagnostics, and/or Specialist consultations, as well as approved travel expenses for diagnostics if required. As well, payments are made directly from the insurer to the service provider, eliminating any

reimbursement issues.
Should you wish further information about this benefit, please give us a call to discuss further!
Manulife offers Executive LTD Program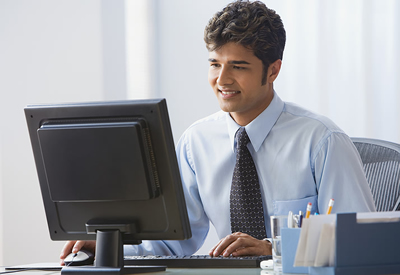 Enhanced Coverage for Professionals
New from Manulife Financial! Manulife's Executive LTD™ program helps to bridge the income replacement gap for executives and professionals with a simple, well-priced Group Benefits solution that delivers access to increased long term disability coverage by answering four short health questions - plus, premium value-added services. The program provides:
Added coverage, with simplified underwriting
Affordable pricing
Easy application, simple plan set-up and administration practices
Optional features and executive services - such as executive health assessments
Montridge specializes in unique Disability options for firms of all sizes, and we're pleased to offer this benefit as an option to our clients.
Great-West Life: eClaims Services available soon!
Great-West Life, working with TELUS Health Solutions, is launching its Provider eClaims and Member eClaims services this fall.
Provider eClaims will allow for direct submission of claims by registered healthcare providers, such as chiropractors, massage therapists, etc. Similar to dental claim submissions, the work is done at the point of sale for plan members, with the member only paying the provider any amounts not insured. TELUS has been working across Canada to register providers throughout 2010.
Member eClaims will allow members to submit healthcare claims online through GroupNet. To take advantage of this service, plan members must be registered on GroupNet and be signed up for direct deposit. As with other insurers, a percentage of claims submitted online will be randomly selected for audit to discourage fraudulent activity.
Our GWL clients will be receiving promotional materials for these benefits as the launch dates approach.
BBD - New Insurers effective November 1, 2010
As previously announced, BBD will be moving the Life and Disability components of their Benepac plan to the SSQ Financial Group, and the AD&D benefit to Industrial Alliance Pacific effective November 1, 2010.
These changes will

solidify

for clients that they are receiving the best product for the best rate. After a competitive review, SSQ and IAP will offer greater plan design flexibility, superior non-evidence maximums, and enhanced

disability

management capabilities.
BBD provides Electronic Booklet Solutions for plan administrators to quickly download new group benefit booklets for their staff. BBD will donate $1 per employee to the United Way charity for all groups that choose to receive e-booklets instead of paper booklets.
If you are having trouble with your BBD login, or would like further info, please let us know.
Disclaimer
This newsletter is for general information only and is not intended to provide specific personalized advice including, without limitation, investment, financial, legal, accounting or tax advice. All information and opinions contained in this newsletter are obtained from various sources and are believed to be true and dependable; however, accuracy of content is not guaranteed and is not to be read or applied as professional advice.