WTS Minnesota welcomes the following new and returning members:
Debra Brisk
Hennepin County
Adele Hall
Hennepin County
Wanda Kirkpatrick
Metropolitan Council
**********************
WTS Annual Conference
May 9-11, 2012
Denver, CO
Click here for more info.
+++++++++++++
May Program: Transportation Around the World
Week of May 29, 2012
Watch your inbox for more information coming soon!
Corporate Partners
Thank you to our corporate partner:
See your logo here, and support the advancement of women in transportation! For more information about becoming a corporate partner, visit our website.


Has your email address changed?



Please email Andrea Arnoldi with your new address and don't forget to update your email address with WTS International as well.

2012 WTS Minnesota
Board of Directors
President
Katie Roth
Vice President
Fay Simer
Secretary
Sara Schmitt
Treasurer
Christina Miller
Past President
Kristin Thompson
Scholarships & Recognitions Director
Nikki Farrington
Programs Director
Ashley Ver Burg
Membership Director
Andrea Arnoldi
Marketing Director
HunWen Westman
::

2012 WTS Minnesota
Advisory Board

Donna Allan


WTS Past President



Gina Baas


Center for Transportation Studies



Debra Brisk


Hennepin County



Biz Colburn


WTS Past President



Sandy Cullen

University of Minnesota


Margaret Donahoe

Minnesota Transportation Alliance


Mary Gute

CH2M HILL


Judy Hollander

Hennepin County


Ann Johnson

University of Minnesota


Connie Kozlak

Metropolitan Council


Jessica Laabs

Kimley-Horn & Associates


Stephanie Malinoff

Center for Transportation Studies


Laurie McGinnis

Center for Transportation Studies


Dan Meyers

URS


Sam O'Connell

Dakota County


Kristin Asher-Osberg

City of Richfield


Lisa Raduenz

Iteris


Kate Sanderson

URS
Dawn Spanhake

Center for Transportation Studies


Amy Vennewitz

Metropolitan Council


Charleen Zimmer
Zan Associates
President's Column
Katie Roth
Hello WTS Minnesota Members & Friends,
In this year of celebrating our chapter's 30-year history, the WTS Minnesota board is continuing to look to the future, particularly in how we stay connected with our members. At the beginning of March, we launched our completely revamped chapter website, where we've been working hard to build an online place to better serve our members. On the website, you can find a complete calendar of upcoming events, photo galleries from past events, opportunities for volunteering, and much more. And, it's also a convenient way to renew memberships and access WTS International resources. I encourage you to bookmark wtsinternational.org/mn, take a look around the new site, and email me or any other board member with your feedback.
We've also launched a Facebook page and LinkedIn group to provide other forums for connecting our members. Together with our Twitter account, we're providing more ways than ever to stay in touch with WTS Minnesota. If you're a social media user, get connected with us!
Sincerely,
Katie Roth
President, WTS Minnesota
Meet the 2012 WTS Minnesota Scholarship & Recognition Award Winners!
Each year, WTS Minnesota recognizes members of the local community for their achievements in the transportation field, and awards scholarships to women pursuing transportation careers. Nearly 70 colleagues and friends gathered at Jax Cafe on Monday, April 30, to celebrate with our winners at the annual awards luncheon. Here are just a few of the accomplishments of our esteemed winners:
Woman of the Year: Wanda Kirkpatrick
Wanda is the Director of the Office of Diversity for the Metropolitan Council, a role she has served in for many years while passionately championing the role of women and minorities working in the transportation field. In her current role chairing the Central Corridor Disadvantaged Business Enterprises Advisory Committee, she has effectively brought together widely diverse groups to promote increased minority, female, and DBE participation in the Central Corridor LRT construction project. Wanda's professional leadership and support of the DBE certification program for women and minority-owned small businesses has heightened the image of women in the transportation field. She is well known and respected in the Twin Cities transportation community as a colleague who has dedicated many years to the advancement of women and minorities.
Member of the Year: Gina Baas
As a WTS member since 1995, Gina Baas has been active with the Minnesota Chapter in many ways including President in 1999 and arrangements chair for the 2002 WTS National Conference. In 2011, she generously gave her time as moderator for the chapter's successful panel on social media and transportation. She also helped the chapter to launch its first Transportation YOU event by facilitating collaboration between WTS and her employer, the University of Minnesota's Center for Transportation Studies. Since 2009, Gina has served as co-chair of WTS International's Membership Development Committee. Her leadership on the committee contributed to the success of the 2011 membership drive, which introduced over 300 new members to WTS.
Innovative Transportation Solutions: Minnesota GO Visioning Process - MnDOT Office of Statewide Multimodal Planning
The Minnesota Department of Transportation's "Minnesota GO" visioning process launched in early 2011 embodies innovation in statewide transportation planning. As the first long-term vision of its kind, the fifty-year statewide vision was developed in an entrepreneurial spirit rooted in strong community outreach. The public engagement-intensive process used to craft this forward-thinking document challenged traditional planning boundaries. MnDOT staff solicited interdisciplinary, cross-generational, and multicultural feedback to craft a truly representative vision for the state's transportation network.
Award winners Wanda Kirkpatrick, Gina Baas, and Philip Schaffner (representing Minnesota GO).
Katherine F. Turnbull Undergraduate Leadership Award: Caitlin Weber
Caitlin Weber is a Civil Engineering major at Iowa State University. She is a member of the American Society of Civil Engineers and captain of her ISU Women's Club volleyball team. After graduation, she hopes to leverage her experience, like her student co-op with the City of Ames, to one day work in Minnesota in the transportation engineering field.
Donna W. Allan Undergraduate Scholarship: Jessica Miller
Jessica Miller is an Aviation Management major at St. Cloud State. Among her achievements include a 7th place finish in the Air Race Classic, an all female cross country air race started in 1929 by Amelia Earhart. Jessica's goals include finding ways to inspire young woman to go into the aviation industry.
WTS Minnesota Graduate Scholarship: Kristina Nesse
Kristina Nesse is currently completing her first year in urban and regional planning at the Humphrey School of Public Affairs. She has previously researched congestion pricing in London and New York and is currently completing analysis of factors influencing public transit ridership in Minnesota. Kristina hopes to have a career in public sector transportation planning in the Twin Cities.
Scholarship winners Caitlin Weber, Jessica Miller, and Kristina Nesse.
A special congratulations to Gina Baas for being named WTS International's Member of the Year, chosen from Member of the Year candidates from around the world!
Save the Date: Transportation Around the World

Save the date for an interactive lunch program featuring the transportation tourism experiences of our membership!
Date: Thursday, May 31, 2012
Time: 11:30 AM - 1:15 PM
Watch your mailboxes - details coming soon!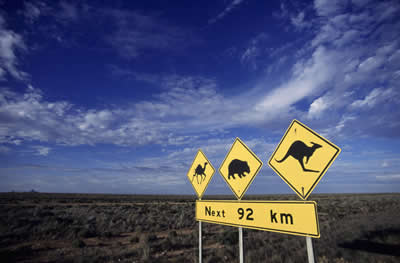 Program Review: Rapid Bus with Charles Carlson
Ashley Ver Burg
On Tuesday, March 20, 2012, WTS Minnesota hosted a lunch session on the rapid bus concept for Twin Cities transit at Pizza Luce in downtown Minneapolis. Over 25 guests attended to listen to Charles Carlson, Manager of Transitway Projects for Metro Transit, share the results of the recent Arterial Transitway Corridors Study.
The 15-month study analyzed 11 urban corridors with high-ridership bus routes that connect major regional destinations. The rapid bus concept consists of enhancements including efficiency, speed reliability, customer experience, and transit market competitiveness. Rapid bus concepts have been successfully implemented in other regions around the country, resulting in an average 15-25% faster travel time, 20-40+% increased ridership over pre-BRT service, and under $5 million per mile capital costs.
Study results showed that applying the rapid bus concept in the Twin Cities would:
Speed existing bus routes up by 20-30%
Cost an average of $3-4 million per mile to implement in the Twin Cities
Nearly double ridership by 2030
While many corridors proved to be strong contenders for rapid bus implementation, Snelling Avenue and West 7th Street are candidates for implementation in the near-term. For more information, visit the project website.
Notes from WTS International
Nadine Lee, WTS International Director,

Region 6
It's hard to believe we are upon another WTS Annual Conference. This year, the conference will be held in my home town of Denver, Colorado, and it will introduce a few new features - a Book Club to engage members in discussions about literature regarding transportation and leadership and a Buddy Project to help first-time conference attendees to navigate the events and maximize their experiences. One of the great things about local chapter involvement in the annual conference planning is the opportunity to bring innovative ideas to the program to help keep things fresh and exciting.
As the local conference committee planned the program topics for the conference, several relevant questions were asked. For example, what is the reason we want to feature certain themes and topics? What message are we trying to convey? And, what do we want people to get out of our sessions? It is essential for us to ask these questions so that we can effectively educate our members through our activities and offerings at both chapter and International levels.
Likewise, the transportation industry needs to revamp its approach to messaging about the importance of transportation investment. As an industry, we do not often discuss the main objective of our work to the layperson. Sometimes, it is the way we portray and discuss our work that contributes to the gap in understanding.
For example, as transportation professionals, we often get hung up on the modal split between roadways and mass transit. In reality however, the combination of the different modes provides capacity needed for all people to move in their modes of choice as efficiently as possible while still accommodating room for freight movement. All modes have to work together as a system to provide the overall capacity needed. If we, as transportation professionals, perpetuate the notion that the modes should compete against each other, we completely miss the ultimate importance of these same modes working together to provide a mobility solution. After all, what are we really trying to accomplish?
Bringing these thoughts to WTS, how does advancing women transform transportation, and why do we need to transform transportation? Every action WTS takes provides opportunities for women at all levels to grow and develop, providing the foundation for women to advance to and succeed at the highest levels of the industry. The presence of women at these levels promotes diversity of voice that can introduce diversity of thought in decision and policy making for the industry. This out of the box thinking will encourage greater innovation in approaching transportation solutions and ultimately help the industry close the communication gaps so that we can deliver better products to our customers.
Happy Spring!
Nadine
Program Review: Making the Most of Mentoring
Rose Ryan
On March 30, WTS kicked off the MnDOT Making Career Connections series with a brown bag lunch entitled "Making the Most of Mentoring." The event was hosted by MnDOT Central Office. MnDOT Commissioner Tom Sorel welcomed the group and shared his thoughts about how mentors have helped shape his career. Commissioner Sorel encouraged participants to take initiative and seek out mentoring relationships with professionals you admire.
MnDOT Commissioner Tom Sorel shares his thoughts on mentorship.
Donna Allan, a past WTS Minnesota chapter president, facilitated an informative and inspiring panel discussion between two mentor-mentee pairs. Jeanne Witzig and Jessica Laabs shared insight from their informal mentoring relationship. Connie Kozlak and Kristin Thompson discussed their mentoring relationship that began through the Humphrey School mentoring program.
Donna summarized the key takeaways from the panel discussion:
There are many places to find a mentor

Keep on the lookout for potential mentors

Don't be afraid to ask - take the initiative and ask someone to be your mentor
Stay tuned for an announcement about the next MnDOT Making Career Connections program in June!
Panelists Connie Kozlak and Kristin Thompson, moderator Donna Allan, and panelists Jessica Laabs and Jeanne Witzig share their mentorship stories and tips.
ITSO Wins First Place in Student Organization Fair!
Xuan Di

ITSO (the Interdisplinary Transportation Student Organization at the University of Minnesota-Twin Cities) participated in the College of Science and Engineering (CSE) Student Organization Fair sponsored by the Society of Hispanic Professional Engineers on February 24th, 2012. Amongst the more than 30 exhibitors at the event, ITSO won 1st place for its interactive exhibit!
ITSO's exhibit featured two online computer games developed by the University of Minnesota's ITS Institute -
Gridlock Buster
and
Distraction Dodger
. The group also showed a video from an ongoing project at the University's Minnesota Traffic Observatory (MTO), analyzing crashes and driver behavior at a roundabout at 66th Street and Portland Avenue. In addition, ITSO had two display boards introducing the transportation projects and advanced research facilities of the Center for Transportation Studies (CTS) and MTO. This was a great experience for ITSO to interact with CSE students, and 11 new members were recruited during this fair.
ITSO President Xuan Di and Communications Officer Thomas Hall represent ITSO at the CSE Student Organization Fair.
Congratulations to our members taking on new roles!
Rose Ryan has shifted to a new role at Hennepin County as a Pedestrian and Bicycle Planner. Her contact info remains the same: rose.ryan@co.hennepin.mn.us
Sara Schmitt is now the Office Engineer with Metro Transit on the Central Corridor Light Rail Transit's Civil East project. She can be reached via email at sara.schmitt@metrotransit.org
WTS members and friends celebrated the appointment of Debra Brisk as Hennepin County's Assistant County Adminstrator at a reception on April 11. See more photos on our website!
Advancing women in transportation in Hennepin County!
Have member news to share? Send in snippets about job changes, life milestones, and other accomplishments to HunWen Westman at so we can keep track of and recognize our colleagues!