Last chance to get HALF OFF your New WTS Membership
If you work in the public sector and are new to WTS, now is the time to join. Complete your application by October 31st to receive a discounted rate.
WTS offers professional development programs where you can network with peers, learn about the latest innovations in transportation, and promote the advancement of women in the transportation industry.
Apply online or contact Andrea Arnoldi with any questions.
WTS Minnesota welcomes the following new member:
Caitlin Weber
Iowa State University
Welcome, Caitlin!
Take the VERY SHORT Transportation YOU survey!
Please help us determine the best ways to engage the WTS Minnesota community in the Transportation YOU initiative by taking this quick 6-question survey. Thank you!
If you haven't seen the Transportation YOU Facebook page, click
here
to check it out, "Like" it, and share it with everyone you know in transportation... and everyone you know who would be a great asset to the transportation industry in 5-10 years!
**********************
Minnesota GO: Project Manager Philip Schaffner discusses MnDOT's visioning process to better align the transportation system with what Minnesotans expect for their quality of life, economy, and natural environment.
Friday, October 28, 2011
Noon - 1:30pm
University of Minnesota
Room 1-105
1925 4th Street S
Minneapolis, MN 55455
Click here for more
information.
Has your email address changed?



Please email Andrea Arnoldi with your new address and don't forget to update your email address with WTS International as well.

2011 WTS Minnesota
Board of Directors
President
Kristin Thompson
Vice President
Katie Roth
Secretary
Joy Miciano
Treasurer
Christina Miller
Past President
Amber Nord
Scholarships & Recognitions Director
Fay Cleaveland Simer
Programs Director
Molly Stewart
Membership Director
Andrea Arnoldi
Marketing Director
HunWen Westman
::

2011 WTS Minnesota
Advisory Board

Donna Allan


WTS Past President



Laura Amundson


Parsons Brinkerhoff



Gina Baas


Center for Transportation Studies



Biz Colburn


WTS Past President



Sandy Cullen

University of Minnesota


Judy Hollander

Hennepin County


Ann Johnson

University of Minnesota


Connie Kozlak

Metropolitan Council


Jessica Laabs

Kimley-Horn & Associates


Stephanie Malinoff

Center for Transportation Studies


Laurie McGinnis

Center for Transportation Studies


Dan Meyers

URS


Sam O'Connell

Dakota County


Kristin Asher-Osberg

City of Richfield


Lisa Raduenz

Iteris


Kate Sanderson

URS
Dawn Spanhake

Center for Transportation Studies


Amy Vennewitz

Metropolitan Council


Charleen Zimmer
Zan Associates
President's Column
Kristin Thompson
Dear WTS Minnesota Members & Friends,
The buzz is building for WTS International's latest undertaking, Transportation YOU! This joint initiative between WTS and USDOT seeks to connect girls ages 13-18 with opportunities in the transportation field. You can learn more about Transportation YOU by visiting the
Here in Minnesota, our Transportation YOU activities kicked off this summer when members helped out during learning sessions and lunchtime career panels at the U of M's Exploring Careers in Engineer and Physical Science camps. Members who participated had a blast!
Transportation Secretary LaHood is a big believer in the power of mentorship programs to advance the goals of Transportation YOU. In light of this, Minnesota and many other chapters are considering offering mentoring experiences that would match girls with transportation professionals who can act as role models and resources.
One of our first steps is to gauge interest among potential mentors, including you! Please take a few moments to fill out our short survey. I'm not kidding about the length-it's just 6 quick questions. We thank you in advance!
Best regards,
Kristin Thompson
President, WTS Minnesota
WTS Minnesota Scholarships
Spread the news! WTS Minnesota is accepting applications for three student scholarships. Undergraduate and graduate women pursuing transportation-related careers are encouraged to apply. Please spread the word to talented students you know; they are the future of WTS!
Scholarship information is available online or by contacting Fay Cleaveland Simer.
WTS Needs YOU!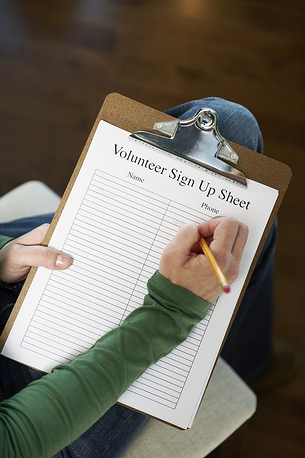 Want to Get More Involved in WTS?
The WTS Minnesota Board of Directors is seeking members interested in serving on the chapter board in 2012. Participating on the WTS Minnesota Board is an excellent way to get to know the organization, meet new people, and sharpen your leadership skills...all while building your professional network! In addition to the President, the following positions comprise the elected Board of Directors:
Vice President
Secretary
Treasurer
Programs Director
Membership Director
Scholarships & Recognitions Director
Marketing Director
Directors are voting Board members and are expected to attend monthly board meetings, participate in national conference calls, and carry out monthly tasks as required. We are also in need of members to assist in the following positions:
Programs Committee - help develop program ideas and take an active role in planning 1-2 programs a year
Membership Committee - assist with initiatives to better serve members and increase membership
Scholarships & Recognitions Committee - assist in the annual scholarship and recognition awards processes
Transportation YOU liaison - develop local initiatives to connect girls ages 13-18 with opportunities in transportation
Webmaster - update chapter website and tweet local transportation news
Members serving in these positions are not required to attend monthly board meetings, but are invited and encouraged to attend.
If you are interested in serving WTS Minnesota in any of the above capacities, please contact Katie Roth at kroth@srfconsulting.com. Feel free to contact Katie or any other Board member listed on the sidebar if you have questions about the duties involved or the level of commitment.
A formal ballot for Director positions will be sent out to the entire membership in the coming weeks. The new 2012 Board will be announced at our Holiday Party in December.
Corridors of Opportunity Program
Kristin Thompson
At the September luncheon, WTS Minnesota members and friends had the unique opportunity to connect face-to-face with Metropolitan Council Chair Susan Haigh. Chair Haigh presented on the Corridors of Opportunity initiative, for which she serves as co-chair of the Policy Board.
The chair explained the innovative structure of Corridors of Opportunity, which combines funding from two national programs into one coordinated local initiative. The initiative is composed of 24 discrete projects, supported by over $20 million in grants and loans. The vision adopted by the Corridors of Opportunity board is that transitway corridors will drive the region's growth, vitality, and competitiveness. The initiative seeks to identify ways to make the best use of resources and leverage the public investment in transitways.
The initiative focuses on a subset of the transitways identified in the Metropolitan Council's 2030 Transportation Policy Plan. Corridors were selected for geographic diversity as well as to represent different stages of planning and development. The effort is focused on both the planning that goes on before a project is built and the outcomes in surrounding communities after it is complete.
To illustrate the types of programs included in the initiative, Chair Haigh highlighted a few examples: On the Cedar Avenue BRT corridor in Dakota County, strategies for promoting BRT as a development and redevelopment catalyst will be identified. Another project will research the feasibility of accelerating the expansion of the transitway system and develop a process for implementation.
The presentation was followed by a lively Q & A session, as attendees, many of whom work on transitway corridors around the region, peppered Chair Haigh with thoughtful inquiries.
This month's member spotlight highlights one of the unique and valuable features of our organization - the support from both women AND men in the pursuit of the advancement of women in transportation.
Dan Meyers
Title: Vice President/Senior Transit Project Manager
Company/Agency: URS
WTS Member Since: January 1987
What do you do in your position on a daily basis, and what do you enjoy most about your job?
Manage transit projects where communities are attempting to introduce or extend transit into their region. This includes both bus and rail transit. I enjoy working with a diverse group of people who truly believe in the benefits of a multi-modal transportation system.
What is the most interesting project you have worked on?
Without a doubt an LRT project that recently opened in Norfolk, Virginia. Starting in 1993, I spent almost three to four days every week until 2009 traveling to Norfolk to work on the alternatives analysis, environmental impact statement, engineering, and FTA coordination aspects of the project. In August 2011, the eight-mile long, $318 million Norfolk LRT Project or "The Tide LRT" opened linking downtown Norfolk to the City of Virginia Beach. I believe the team that worked on this project could write a book about the trials and tribulations we faced in planning, designing, and building this project. The Tide LRT taught me a multitude of lessons about never giving up on a project that so many did not believe in and thought would not be built
.
How did you first get involved with WTS and how has your involvement evolved over the years?
Having moved to Minnesota from Chicago in November of 1986 to work for Barton-Aschman (now Parsons) and knowing not a single person in the Twin Cities, I decided to attend the WTS Holiday Party in December 1986. This meeting was the first opportunity for me to meet transportation professionals in Minnesota. After talking to several founding members of WTS Minnesota, I decided to join WTS in early 1987. Within a couple of years, I was asked to serve on the WTS Minnesota Board starting with Membership, Programs, Treasurer, and finally culminating in Vice President and President in 2000. Please note I never served as Secretary since my note taking skills are horrendous. Since 2000 I have been involved at the local level with the WTS Minnesota Advisory Board and due to my business travels have been involved with other state chapters. I am currently also a member of the Dallas-Fort Worth Chapter and am active in attending their chapter meetings and golf outings. I have always been quickly accepted into any chapter's membership wherever I have been working on a project

.
Most people choose professional organizations based on the potential for the advancement of their own careers. What inspires you to continue to invest in an organization whose mission is to advance women?
It is my belief that my involvement in WTS has helped my career through the conferences, meetings, and networking that WTS provides their members. Growing up in a home where my mother and sisters routinely let me know that their education and careers were as or more important as mine, my brothers, or my father gave me an excellent base to support an organization dedicated to advancing women like WTS. This has continued with my wife always stressing to me the importance of supporting a diverse workplace. However, I think what truly inspires me to continue to invest in WTS are my daughters, Emma and Grace. My hope is that whatever educational path they take and whatever profession they choose there will be an organization like WTS to assist and inspire them along their way.
Fill in the blank: Outside of work, you'd most likely find me...
Attending one or both of my daughter's soccer, volleyball, or basketball games.
In August 2011, Linda Gondringer began serving as a Contracts and Agreements Manager for 3M's Motor Vehicle Systems and Services business unit in the Traffic Safety System Division. In this role, Linda manages a team that develops responses to government-issued Requests for Proposals, and she negotiates and manages the subsequent contracts and agreements. Linda is a past secretary of the WTS-MN Board and looks forward to continuing to connect with WTS Minnesota members. Her new contact information is lmgondringer@mmm.com or 651-736-3198.
Joy Miciano joined Charleen Zimmer at Zan Associates as a Senior Associate in August 2011. In this position, Joy continues communication and project management work for transportation and transit projects. Currently, Joy works on the Central Corridor LRT Civil West Project as the Community Relations Leader for Ames/McCrossan Joint Venture, the Civil West contractor. Joy currently serves as secretary of the WTS-MN Board. Joy can be contacted at jmiciano@zanassoc.com or 612-423-5993.
Seen the name Fay Simer, and wondered who that was? That's our very own Fay Cleaveland, newly married and settling in to wedded bliss! Congratulations, Fay! Look for her under a name and email address soon.
Congratulations to Molly Stewart for finishing the Twin Cities Marathon - her first, and maybe not last!
Have member news to share? Send in snippets about job changes, life milestones, and other accomplishments to HunWen Westman at so we can keep track of and recognize our colleagues!