Greetings!,

The holidays are fast approaching, and we think books make perfect gifts! We have several resources to help you find the perfect book for everyone on your list, including the 2012 ABC Best Books for Children, monthly Indie Next Lists, seasonal Kids' Indie Next Lists, seasonal SIBA Okra Picks, and we're expecting our 2012 SIBA Holiday catalogs to arrive soon. And of course our staff are always willing to help you with personal suggestions. Stop in and see us for your holiday shopping!
We also wish to say goodbye to Cynthia this month, as she embarks on a full-time art internship for the next 10 months, a long-time dream of hers coming true. In her own words:
"
Having returned to Fiction Addiction in April of this year, I have enjoyed once again being part of this store and Jill's dream to offer Greenville an independent bookstore and opportunities to meet favorite authors. However, the siren song of art still calls to me and I must answer. As of October 1st, I will no longer be at Fiction Addiction as I am beginning a full-time, ten month artist internship. Many thanks to Jill, Melissa and Kathleen for their encouragement and support."
We will miss her, and we hope you will all join us in wishing her well on her art journey.
We're Hiring!
With Cyndi's departure, we are looking for a new part-time employee. Though part-time, this is a permanent position, not a temporary one.

We will be hiring

either

a general sales clerk or an events manager depending on the applications we receive. Either position will involve 20 hours/week with the possibility of more hours in the future.

Our store is open Monday-Saturday, from 10am-6pm. Applicants must be available to work any store hours, including half an hour before the store opens and half an hour after closing.

A sales clerk will be started at minimum wage. An events manager may start slightly higher with appropriate previous experience with events, publicity, and/or marketing. I'm afraid the only benefit we are able to provide our employees is a 40% discount on merchandise (some products subject to exclusion).

If you or anyone you know is interested, please apply

today!
Upcoming Events
If you are unable to make one of our author events, you are welcome to reserve signed copies by contacting us in advance, by email at info@fiction-addiction.com or by phone at 864-675-0540. Personalized copies will need to be prepaid.
Book Talk with Amy Hill Hearth: Thursday, October 11th, 7pm, $5*
New York Times
bestselling author Amy Hill Hearth will be discussing
and signing her newest novel, and first fiction work,
Miss Dreamsville and the Collier County Women's Literary Society
(Atria, paperback, $15.00), at Fiction Addiction. Jackie Hart starts a reading club and anonymously hosts a radio show in 1962 Naples, Florida. The town falls in love with the anonymous Miss Dreamsville but doesn't know what to make of Jackie, who accepts everyone. *Tickets are $5 but can be redeemed for $5 off any merchandise purchased that evening. Tickets can be purchased

online or by calling us at 864-675-0540.
Book Your Lunch with Ken Burger: Friday, October 12th, 12pm @ The Lazy Goat, $25
After almost 40 years as a journalist covering sports, business, politics, and life in the Palmetto State, Ken Burger will talk about his life as a columnist at one of the South's most well-known newspapers. Ken is one of the South's most beloved authors, and his new award-winning book,
Baptized in Sweet Tea
(Evening Post, paperback, $21.95), collects his columns celebrating the South. You can purchase tickets online at www.bookyourlunch.com or by calling us at 864-675-0540.
Deb Richardson-Moore Launch Events:
Sat., Oct. 13th, 2-4pm @ Triune Mercy Center
Sat., October 13th, 6-8pm @ Fiction Addiction
Greenville pastor and author Deb Richardson-Moore will be signing copies of her new book,
The Weight of Mercy
(Monarch Books, paperback, $13.99, on sale 10/1/12), at her launch party at Triune Mercy Center
(222 Rutherford St.) in downtown Greenville from 2-4pm, followed by a party and book signing at Fiction Addiction at 6:00pm. Both events are free and open to the public

, and will be serving light refreshments.
Fiction Addiction's Annual Book Club Party: Thursday, October 18th, 6:30pm, $5*
Are you in a book club? Thinking about joining or starting a book club? Like to read "book club-type books"? Then come join us for our Book Club Party at Fiction Addiction! We will be serving wine and cheese as we present current and upcoming titles that would make good book club picks. We will also be giving away a number of free "advance reading copies." *Tickets are $5 but can be redeemed for $5 off any merchandise purchased that evening. Tickets can

be purchased

online or by calling us at 864-675-0540.




Saturday, October 20th, 11am-1pm: Mary Elizabeth Hall In-Store Launch Party & Signing
South Carolina Christian author Mary Elizabeth Hall will be signing copies of her new novel, Amberly (WestBow, paper
back, $19.99), at her launch party at Fiction Addiction. Eleanor Williamston finds herself caught in a deadly snare -- miles from home and lost in the wilderness. Her heart is drawn to the handsome guardsman who rescues her, but then is torn when he challenges her political ideas. This event is open to the public

, and we will be serving light refreshments

.
Saturday, October 20th, 2-4pm: Jay Mims In-Store Signing
South Carolina mystery author Jay Mims will be signing copies of his new novel,
The Cult of Koo Kway
(Staccato, paperback, $14.99), at Fiction Addiction. Dan Landis is back, this time on the case of the mysterious Cult of Koo Kway. He rescues a blonde, finds a body in his kitchen, and is in a race to find a mysterious killer. It's all in a day's work for everyone's favorite dashing detective. Murder, intrigue, the Gullah people, and fuzzy handcuffs await.

And brace yourselves, because a storm is coming.
Book Talk with Michael Morris: Tuesday, October 23rd, 7pm, $5*
Award-winning Southern author Michael Morris will be discussing and signing his new novel, Man in the Blue Moon (Tyndale, paperback, $13.99), which Pat Conroy calls "a beautifully wrought portrayal of small southern life," at Fiction Addiction. Ella Wallace is struggling to support her three sons alone and fighting to keep her family's land when a mysterious stranger arrives and offers his help. *Tickets are $5 but can be redeemed for $5 off any merchandise purchased that evening. Tickets can be purchased

online or by calling us at 864-675-0540.




Book Talk with Pamela King Cable: Friday, October 26th, 7pm, $5*
Award-winning author Pamela King Cable will be discussing and signing her debut novel, Televenge (Satya House
Publications, paperback, $19.95), at Fiction Addiction. Andie Oliver is faithful to god, her husband, and her mega-church pastor. But when the church hires her husband and she's entangled in scandal, Andie must battle the darkest side of televangelism. *Tickets are $5 but can be redeemed for $5 off any merchandise purchased that evening. Tickets

can be purchased online or by calling us at 864-675-0540.
Saturday, October 27th, 12-2pm: Daryl Wayland Nash In-Store Signing
Greenville mystery author Daryl Wayland Nash will be signing copies of his debut novella, Lived (CreateSpace, paperback, $9.99), at Fiction Addiction. Sheriff Don Marseilles has no explanation for the growing number of missing persons, so he teams up with a newly arrived stranger. In searching for the missing, they unearth and archetypal terror. The famous Taos Hum as fallen silent . . . they seek us again. There will be a $50 cash prize awarded to the first person to solve the riddle in the book!


Saturday, October 27th, 3-5pm: Joe Epley In-Store Signing
North Carolina historical fiction author
Joe Epley
will be signing his debut novel,
A Passel of Hate
(CreateSpace, paperback, $17.95), at Fiction Addiction. When infamous Tory raider Rance Miller brings his murderous terror campaign to the western Carolinas, Jacob Godley and his youngest brother join the Liberty Men to exact revenge -- but their three older brothers serve the Loyalists as their respective forces converge on Kings Mountain.
Book Your Lunch with John Jeter: Thursday, November 1st, 12pm @ The Lazy Goat, $25
Rockin' a Hard Place (Hub City Press, paperback, $16.95, on sale 11/1/12) is owner John Jeter's story of The Handlebar, Greenville's own intimate "listening room" that has presented thousands of artists -- John Mayer, Joan Baez, Zac Brown Band, and Sugarland among them -- and hosted a quarter-million fans since its opening in 1994. You can purchase tickets online at www.bookyourlunch.com or by calling 864-675-0540.


Fiction Addiction Cookbook Club:
Thursday, Nov. 1st, 6:30pm @ Fiction Addiction
Monday, November 5th, 7:00pm @ Wine Styles


Fiction Addiction's cookbook clubs meet the first week of every month, on Monday at Wine Styles (3935 Pelham Rd. Ste. F) and on Thursday at

Fiction Addiction

(1175 Woods Crossing Rd.). From October to December, we will be preparing recipes from and discussing

The Pioneer Woman Cooks: Food from My Frontier (William Morrow, hardcover, $29.99).



Beginning in January 2013, we will be combining both clubs and meeting on the second Thursday of the month at 7:00pm at Fiction Addiction. Sign up now for the 2013 Cookbook Club and vote on the first cookbook for the new year! If you're interested in joining, please email us at info@fiction-addiction.com or call us at 864-675-0540 for more information or to sign up. You can preview the club agreement here.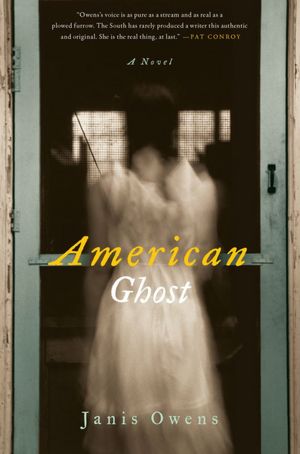 Book Your Lunch with Cassandra King & Janis Owens: Wednesday, November 7th, 12pm @ Thornblade Club, $25
Cassandra King, bestselling Southern author of The Same Sweet Girls (Hyperion, paperback, $6.99), and her longtime friend and fellow writer, Janis Owens, award-winning Southern author of American Ghost (Scribner, hardcover, $25.00, on sale 10/9/12), a Fall 2012 SIBA Okra Pick, will be discussing the theme of friendship in their books. You can purchase tickets online at www.bookyourlunch.com or by calling 864-675-0540.


Book Talk with Helen Scott Correll: Wednesday, November 7th, 7pm, $5*
Spartanburg artist and author Helen Scott Correll will be discussing and signing her new book, Middlewood Journal: Drawing Inspiration from Nature
(Hub City Press, paperback, $19.95, on sale 11/1/12), at Fiction Addiction. Middlewood Journal gathers Correll's illustrations and writings from her hikes and blog of the same name to create a treasury of discoveries. Witness the change of seasons through her delicate prose and drawings. *Tickets are $5 but can be redeemed for $5 off any merchandise purchased that evening.
Tickets
can be purchased online or by calling us at 864-675-0540.
Saturday, November 10th, 11am-2pm: Mindy Friddle Signing @ The Barkery Bistro
South Carolina author Mindy Friddle will be signing copies of Literary Dogs & Their South Carolina Writers (Hub City Press, paperback, $19.95), a collection of essays about dogs by South Carolina writers that includes her story about her beloved dog, Otto. The event will be held at The Barkery Bistro's new location (2123 B Augusta St.). Bring your canine companions with you to meet the Barkery's dogs, Bentley and Duncan, and try their delicious handmade dog treats.


Book Your Lunch with Juliette Fay: Wednesday, November 14th, 12pm @ Thornblade Club, $25
Women's fiction author
Juliette Fay
gives us a novel full of humor and hope for finding yourself where least expected with
The Shortest Way Home
(Penguin Books, paperback, $15.00, on sale 10/30/12). Discover with burned-out nurse Sean Doran how the bonds of love and loyalty by just be able to rewrite what he once thought he knew about his purpose in life. You can purchase tickets online at
www.bookyourlunch.com
or by calling 864-675-0540.
Book Your Lunch with Deb Richardson-Moore: Thursday, November 15th, 12pm @ The Lazy Goat, $25
Pastor of Triune Mercy Center, a non-denominational mission church that ministers with and alongside the homeless in downtown Greenville,
Deb Richardson-Moore
knows that ministry can be messy, complicated, and bewildering. In
The Weight of Mercy
(Monarch Books, paperback, $13.99), she weaves a story that is difficult to forget, with a radical version of what the Christian church could look like if it truly lived out Christ's command to welcome the stranger. You can purchase tickets online at
www.bookyourlunch.com
or by calling 864-675-0540.
Nancy's Picks
Live by Night by Dennis Lehane (William Morrow, hardcover, $27.99, *Limited number of Signed First Editions available*)
Live by Night is an unforgettable, beautifully written story of how gangsters operated during the turbulent time of prohibition, told by following the life of self-proclaimed outlaw Joe Coughlin. The story of Joe's life is an epic tale of love, friendship, loyalty and redemption, even in a world of betrayal, violence, and revenge. An October 2012 Indie Next Pick. Our November 2012 Signed First Editions Club Pick.
The Round House by Louise Erdrich (Harper, hardcover, $26.99, *Limited number of Signed First Editions available*)
The Round House is a suspenseful and very emotional story told from the eyes of a 13-year-old Native American boy who only wants justice for his mother so their family can go back to the way it was before she was attacked. It is also a beautifully written story of Native American customs, the struggle of Native Americans to find justice with unfair laws, and how a violent act can have far-reaching repercussions on a community and a family. An October 2012 Indie Next Pick. Our December 2012 Signed First Editions Club Pick.
Rogue by Mark Sullivan (Minotaur Books, hardcover, $24.99)
Is Robin Monarch really a rogue CIA operative-turned-thief, or is he a good guy trying to protect his team and do what is right for the country and the world when he deserts in the middle of an operation? Part Mission Impossible, part It Takes a Thief, plus twists and turns and tons of action make up a fantastic new thriller with a team of characters I can't wait to meet again.
The Cutting Season by Attica Locke (HarperCollins, hardcover, $25.99)
I loved Attica Locke's first book, but if possible I liked The Cutting Season even more. Locke writes with a deep understanding of love, family, politics and race and of the South, both past and present. The past and the present come together in thrilling fashion in this page-turning mystery when a long ago murder and a present-day one seem to be intertwined with the history and the people of Belle Vie Plantation.
They Disappeared by Rick Mofina (MIRA, paperback, $7.99)
The action starts when Jeff Griffin, visiting New York City with his wife and 9-year-old son, goes into a shop to buy batteries for his camera and comes out to find his wife and son gone. A panhandler says he thinks he saw them being forced into a van, and that starts Jeff on a non-stop roller coaster ride, both physically and emotionally, through the streets of NYC as he tries to find them. Heart-stopping action and a heart-wrenching back story make this a thriller that you won't be able to put down.
Say You're Sorry by Michael Robotham (Mulholland Books, hardcover, $24.99)
This gripping psychological thriller involving a recent murder, an accidental death, and a 3 year old case of two missing teenagers is told from two persepectives -- the victim and the clinical psychologist who got roped in against his will to help the police. The victim's story helps to build the suspense and show the horror she is enduring. Psychologist Joe's perspective gives an interesting insight into the burden carried by a psychologist who becomes so involved with a case. Lots of clues and misdirection as to who the villain is made it a great read to the very last page.
Store Picks
The End of Your Life Book Club by Will Schwalbe (Alfred A. Knopf, hardcover, $25.00, *Signed First Editions Available*)
Will Schwalbe, former editor-in-chief for Hyperion Books, has written a touching memoir not only of his mother -- a small dynamo of a woman who saw the worst of the world during her volunteer work with refugees but always believed in the best -- but also of her love for books and reading. Any book lover will find a kindred spirit in Mary Anne and Will. An October 2012 Indie Next Pick.
-Recommended by Jill Hendrix, store owner
The House of Silk by Anthony Horowitz (Mulholland Books, paperback, $14.99)
Anthony Horowitz weaves a truly Sherlockian tale around events surrounding a fine arts dealer being stalked after a trip to America, a few murders, and the mysterious "House of Silk", bringing Holmes to suspect a conspiracy bigger than anything in his extensive case history. Horowitz's thorough research and love of all things Holmes is readily apparent in the familiar formatting of the story as well is in the almost superhuman deductive powers and quirks of the famous detective. Fans of both Horowitz and Holmes will not be disappointed.
-Recommended by Melissa Oates, store employee
Comet's Tale by Steven D. Wolf (Algonquin Books of Chapel Hill, hardcover, $23.95, on sale 10/9/12)
Living with debilitating pain from a spinal condition, and after adopting an abandoned former racing greyhound named Comet, Steven Wolf realizes he needs a service dog to help him with his daily tasks. The dog trainers he approaches scoff at the idea of a greyhound as a service dog, so Wolf decides to train her himself. This memoir is an intimate and honest account of what living with chronic pain does to the body and the psyche, but it is also about the power of love and devotion, and an amazing dog named Comet. Comet was given the 2010 Nebraska Humane Society Service Dog Award. To hear Wolf's response to her nomination click here.
-Recommended by Kathleen Perry, store employee
The Diviners by Libba Bray (Little, Brown & Co., hardcover, $19.99)
The first in a new trilogy by the author of the Gemma Doyle books, The Diviners takes place in the 1920s, when 17-year-old flapper Evie O'Neill is dragged into a murder case where the culprit is literally a ghost, and Evie has to use her special powers to help defeat the demon. But that's only the beginning; there are others like Evie -- Diviners -- and they haven't even begun to discover their destiny yet. A suspenseful fantasy that will have readers on the edge of their seats. A Fall 2012 Kids' Indie Next Pick.
-Recommended by Melissa Oates, store employee
Down the Mysterly River by Bill Willingham (Starscape, paperback $5.99)
This fantastic adventure for middle readers features Max the Wolf, Boy Scout and myster-solver extraordinaire, who finds himself transported to a strange wood. There his scouting skills keep him alive long enough to befriend several talking animals. Together they must find a safe haven, while avoiding the evil Cutters who are stalking them. Perfect for a family read-aloud!
-Recommended by Jill Hendrix, store owner
The Spindlers by Lauren Oliver (HarperCollins, hardcover, $16.99)
With her second book for middle readers, Oliver has another hit on her hands. When Liza's brother Patrick has his soul stolen by spider-like spindlers, and her overburdened mother dismisses everything she says as a child's fantasy, Liza takes it upon herself to travel Below and save Patrick and ends up embarking on a journey of self-discovery that will speak to anyone who's ever had "childish fantasies", whether they've come true or not. A Fall 2012 Kids' Indie Next Pick.
-Recommended by Melissa Oates, store employee
A Grown-Up Kind of Pretty by Joshilyn Jackson (Grand Central Publishing, paperback, $14.99)
In A Grown-Up Kind of Pretty, Joshilyn Jackson has created an amazing family of strong-willed Southern women who have been down but should never be counted out. A must-read for women's bookclubs! An October 2012 Indie Next Pick. A Spring 2012 SIBA Okra Pick.
-Recommended by Jill Hendrix, store owner
Son by Lois Lowry (Houghton Mifflin Harcourt, hardcover, $17.99)
In the dystopian world of The Giver, "birthmother" is just a job. So it's no surprise that Jonas doesn't think of baby Gabe's mother while escaping the fate society has deemed necessary. Son is the story of Gabe's birth mother, Claire, and her journey from Jonas's black-and-white world, to an enclosed village by the sea where she must find her lost memories, to a village that has made itself known by welcoming broken outcasts -- all for the sake of finding a lost son she wasn't supposed to care about in the first place. A satisfying conclusion to the Giver Quartet. A Fall 2012 Kids' Indie Next Pick.
-Recommended by Melissa Oates, store employee
Dies the Fire by S.M. Stirling (Roc, paperback, $7.99)
If you've been intrigued by Revolution on NBC, I highly recommend Dies the Fire. It's a similar premise -- the modern world as we know it comes to an end for an unknown reason (electricity no longer works, nor gunpowder or even steam power) -- and after the great die-off we're back to bows and arrows and other medieval forms of war.
-Recommended by Jill Hendrix, store owner
Olivia and the Fairy Princesses by Ian Falconer (Atheneum, hardcover, $17.99)
Olivia is having an identity crisis -- ALL the other girls (and even some of the boys) want to be princesses. But Olivia would rather go as a warthog for Halloween, be more stark and modern in dance, maybe grow up to be a reporter exposing corporate malfeasance. This book will appeal to anyone who wants to be different -- and parents will laugh out loud reading it to their children.
-Recommended by Melissa Oates, store employee and mother of 2
Upcoming Releases
View all October releases!
Total Recall by Arnold Schwarzenegger (Simon & Schuster, hardcover, $32.50)
Arnold's story is unique, and he tells it brilliantly in these pages. He was born in a year of famine, in a small Austrian town, the son of an austere police chief. He dreamed of moving to America to become a bodybuilding champion and a movie star -- which he did, as well as earning his college degree and becoming a millionaire from business enterprises. 36 years after coming to America, he was elected governor of California. With Maria Shriver, he raised four fantastic children. Until now, he has never told the full story of his life, in his own voice.
Does This Church Make Me Look Fat? by Rhoda Janzen (Grand Central Publishing, hardcover, $24.99)
When Rhoda Janzen starts dating a churchgoer, this skeptic begins a surprising journey to faith and love.
Rhoda doesn't slide back into the dignified simplicity of the Mennonite church. Instead she finds herself hanging with the Pentecostals, who really know how to get down with sparkler pom-poms. Amid the hand waving and hallelujahs, Rhoda finds a faith richly practical for life -- just in time for some impressive lady problems, an unexpected romance, and a quirky new family.
See more October Biography & Autobiography releases
Around the Southern Table by Rebecca Lang (Oxmoor House, hardcover, $29.95)
Join ninth-generation Southerner Rebecca Lang as she serves up 150 fresh, from-scratch recipes, and shares the beloved tables, serving pieces, and hospitality that make Southern meals such a pleasure. Personal essays put you at the table with notable Southerners -- including HGTV Design Star judge Vern Yip, novelist Cassandra King, and Zac Brown, frontman of the two-time Grammy Award-winning Zac Brown Band.
Chefs of the Mountains by John E. Batchelor (John F. Blair Publisher, paperback, $19.95)
Restaurant reviewer and food critic John Batchelor profiles more than 40 well-established and up-and-coming chefs from the western North Carolina region. He reveals each chef's cooking philosophy, influences, and personality. Each profile also includes a description of the restaurant, its ambience, and sample menu items; color photographs of the chef, restaurant, and food; and recipes from each chef formatted and tested for home cooks.
Sidebars throughout the book offer information about farms that sell to the public as well as to restaurants, unique producers from the region, and stories of people who gave up successful careers in order to return to the land.
See more October Cooking releases
The Race to the New World by Douglas Hunter (Palgrave, paperback, $17.00)
Douglas Hunter tells for the first time the fascinating tale of how Christopher Columbus was embroiled in a high-stakes race with Venetian John Cabot to find a shortcut to the East -- and how they found a New World that neither was looking for. Employing fresh research and new translations of critical documents, Hunter reveals the surprisingly intertwined lives of the fabled explorer and his forgotten rival, and provides a fresh perspective on the first years of the European discovery of the New World.
Killing Kennedy by Bill O'Reilly (Henry Holt & Co., hardcover, $28.00)
In January 1961, as the Cold War escalates, John F. Kennedy struggles to contain the growth of Communism while he learns what it means to be president of the United States. Along the way he acquires a number of formidable enemies. In addition, powerful elements of organized crime have begun to talk about targeting the president and his brother. In the midst of a 1963 campaign trip to Texas, Kennedy is gunned down by an erratic young drifter named Lee Harvey Oswald. The former Marine Corps sharpshooter escapes the scene, only to be caught and shot dead while in police custody.
Listening In by Ted Widmer (Hyperion, hardcover, $40.00)
Accompanied by extensively annotated transcripts of the two 75-minute CDs, Listening In delivers the story behind the story in the unguarded words and voices of the decision-makers themselves. Listening In covers watershed events, including the Cuban Missile Crisis, the Space Race, Vietnam, and the arms race, and offers fascinating glimpses into the intellectual methodology of a circumspect president and his brilliant, eclectic brain trust and
imparts an immediacy that will significantly expand our understanding of JFK's time in office.
See more October History releases
The John Lennon Letters by John Lennon (Little, Brown & Co., hardcover, $29.99, on sale 10/9/12)
John Lennon was one of the greatest songwriters the world has ever known. But it was in his correspondences that he let his personality and poetry flow unguarded. Gathered for the first time in book form are his letters to family, friends, strangers, and lovers from every point in his life. Funny, informative, wise, poetic, and sometimes heartbreaking, his letters illuminate a never-before-seen intimate side of the private genius.
See more October Music releases
Rin Tin Tin by Susan Orlean (Simon & Schuster, paperback, $16.00, on sale 10/9/12)
Young American soldier Lee Duncan discovered a newborn German shepherd in the ruins of a bombed-out dog kennel during World War I. Duncan brought Rin Tin Tin home to California, where the dog's athleticism and acting ability drew the attention of Warner Bros. Over the next ten years, Rinty starred in 23 blockbuster silent films. During the decades that followed, Rinty and his descendants rose and fell with the times. The canine hero's legacy was cemented by Duncan and a small group of others who have dedicated their lives to making sure the dog's legend will never die.
See more October Pets releases
Pity the Billionaire by Thomas Frank (Picador, paperback, $16.00)
Economic catastrophe usually brings social protest and demands for change. But when Thomas Frank set out in 2009 to look for expressions of American discontent, he found that the American Right was strangely reinvigorated by the arrival of hard times. The Tea Party movement demanded not that we question the failed system but that we reaffirm our commitment to it. Republicans in Congress embarked on a bold strategy of total opposition to the liberal state. And TV phenom Glenn Beck demonstrated the commercial potential of heroic paranoia and the purest libertarian economics.
See more October Political Science releases
Heaven Changes Everything by Todd & Sonja Burpo (Thomas Nelson Publishers, hardcover, $15.99)
Times were tough, money was scarce, and the bills and frustrations were piling up. It was into this stress that God sent Todd and Sonja Burpo the interruption of a life-threatening illness and emergency surgery for their almost four-year-old son Colton, including his unforgettable journey to heaven. In fifty unique inspirational readings, Todd and Sonja share their family's responses and reactions to the Heaven Is for Real experience. They answer questions about what it's like to struggle with and question God, to doubt, even get angry with Him.
See more October Religion releases
Regional Fiction

Keowee Valley by Katherine Scott Crawford (Bell Bridge Books, paperback, $18.95)
Spring, 1768. The Southern frontier is a treacherous wilderness inhabited by the powerful Cherokee people. In Charlestown, South Carolina, twenty-five-year-old Quincy MacFadden receives news from beyond the grave: her cousin, a man she'd believed long dead, is alive -- held captive by the Shawnee Indians. Unmarried, bookish, and plagued by visions of the future, Quinn is a woman out of place . . . and this is the opportunity for which she's been longing.
General Fiction

The Casual Vacancy by J.K. Rowling (Little, Brown & Co., hardcover, $35.00)
When Barry Fairweather dies unexpectedly in his early forties, the little town of Pagford is left in shock.
Pagford is, seemingly, an English idyll, but what lies behind the pretty façade is a town at war.
Rich at war with poor, teenagers at war with their parents, wives at war with their husbands, teachers at war with their pupils . . . Pagford is not what it first seems.
And the empty seat left by Barry on the town's council soon becomes the catalyst for the biggest war the town has yet seen. Who will triumph in an election fraught with passion, duplicity and unexpected revelations?
Miss Dreamsville and the Collier County Women's Literary Society by Amy Hill Hearth (Atria Books, paperback, $15.00)
With humor and insight, this novel chronicles the awkward North-South cultural divide as Jackie, a hapless but charming "Yankee," looks for some excitement in her life by accepting an opportunity to host a local radio show where she creates a mysterious, late-night persona, "Miss Dreamsville," and by launching a reading group thus sending the conservative and racially segregated town into uproar. The only townspeople who venture to join are regarded as outsiders at best -- a young gay man, a divorced woman, a poet, and a young black woman who dreams of going to college. Meet the Ms. Hearth at her in-store book talk
on Thursday, October 11th!
The Secret Keeper by Kate Morton (Atria Books, hardcover, $26.00, on sale 10/16/12)
16-year-old Laurel Nicolson spies a stranger coming up the long road to the family farm and watches as her mother speaks to him. Before the afternoon is over, Laurel will witness a shocking crime that challenges everything she knows about her family and especially her mother, Dorothy. Fifty years later, Laurel is a successful and well-regarded actress living in London. The family is gathering at Greenacres farm for Dorothy's 90th birthday. Realizing that this may be her last chance, Laurel searches for answers to the questions that still haunt her.
A Working Theory of Love by Scott Hutchins (The Penguin Press, hardcover, $25.95)
When Neill's father committed suicide ten years ago, he left behind thousands of pages of secret journals that are stunning in their detail, and their complete banality. Neill was able to parlay them into a job, and he has spent the last two years inputting the diaries into what everyone hopes will become the world's first sentient computer. The computer actually appears to be gaining awareness and has started asking questions about Neill's childhood. When Neill discovers a missing year in the diaries everything he thought he knew about his past comes into question, and every move forward feels impossible to make.
May We Be Forgiven by A.M. Homes (The Viking Press, hardcover, $26.95)
Harold Silver has spent a lifetime watching his younger brother, George, acquire a covetable wife, two kids, and a beautiful home in the suburbs of New York City. But Harry also knows George has a murderous temper, and when George loses control the result is an act of violence so shocking that both brothers are hurled into entirely new lives in which they both must seek absolution. As Harry builds a 21st-century family created by choice rather than biology, we become all the more aware of the ways in which our history can become our destiny and either compel us to repeat our errors or be the catalyst for change.
Becoming Clementine by Jennifer Niven (Plume, paperback, $15.00)
An American co-pilot and five agents heading to Normandy are on the run for their lives after their plane is shot down. The beautiful aviatrix Velva Jean Hart becomes Clementine Roux, on a mission with her team to capture an operative known only as "Swan." Clementine works as a spy with the Resistance and finds herself falling in love with her fellow agent. When Clementine ends up in the most brutal prison in Paris, she discovers the depths of human cruelty, the triumph of her own spirit, and the bravery of her team.
Room by Emma Donoghue (Little, Brown & Co., paperback, $7.99)
To five-year-old-Jack, Room is the world. . . . It's where he was born, it's where he and his Ma eat and sleep and play and learn. At night, his Ma shuts him safely in the wardrobe, where he is meant to be asleep when Old Nick visits.
Room is home to Jack, but to Ma it's the prison where she has been held for seven years. Through her fierce love for her son, she has created a life for him in this eleven-by-eleven-foot space. But with Jack's curiosity building alongside her own desperation, she knows that Room cannot contain either much longer.
The Heart Broke In by James Meek (Farrar, Straus & Giraux, hardcover, $28.00)
Aging pop star Ritchie Shepherd is starting to trip over his own lies. Maybe filming a documentary about his father, Captain Shepherd, a British soldier executed by Northern Irish guerrillas, will redeem him. His sister, Bec, is getting closer and closer to a vaccine for malaria. She's as addicted to honesty as Ritchie is to trickery. Tabloid editor Val Oatman believes he will marry beautiful Bec. Gene therapist Alex Comrie might actually have discovered a cure for aging, and also believes he will marry Bec. Colum O'Donabháin has just served a 25-year sentence for putting a gun to Captain Shepherd's head when he refused to give up an informer. He now writes poetry.
How I Came to Sparkle Again by Kaya McLaren (St. Martin's Griffin, hardcover, $24.99)
Only weeks after a very late miscarriage, Jill Anthony finds her husband in bed with another woman and flees for her hometown, Sparkle, Colorado. Lisa Carlucci wakes up one morning after another night of meaningless sex and realizes that she wants to hold out for love. The only problem is, love might come in the form of her ski bum best friend. 10-year-old Cassie Jones has lost her mother to cancer and no longer believes in anything. She constantly looks for messages from her deceased mother through the heart-shaped rocks they once collected in the streams and hills of Sparkle. An October 2012 Indie Next Pick.
See more October Literary Fiction releases
See all October Fiction releases
Historical Fiction

Winter of the World by Ken Follett (Dutton, hardcover, $36.00)
German-English Carla von Ulrich finds her life engulfed by the Nazi tide until she commits a deed of great courage and heartbreak. American brothers Woody and Chuck Dewar take separate paths to momentous events, one in Washington, the other in the bloody jungles of the Pacific. English student Lloyd Williams discovers in the crucible of the Spanish Civil War that he must fight Communism just as hard as Fascism. American social climber Daisy Peshkov cares only for popularity and the fast set, until the war transforms her life, while her cousin Volodya carves out a position in Soviet intelligence that will affect not only this war, but the war to come.
See more October Historical Fiction releases
Mystery & Suspense

Black Fridays by Michael Sears (Putnam, hardcover, $25.95)
Former Wall Street hotshot and ex-con Jason Stafford is unemployable, until an investment firm asks him to look into possible problems left by a junior trader who died recently in an accident. He discovers problems, all right, the kind that get you killed. But Stafford has another quest as well: to reclaim his five-year-old son from his unstable ex-wife. The things Stafford discovers about himself in the process are every bit as gripping as his investigation, and when the two threads of his life come together -- the results are unforgettable. An October 2012 Indie Next Pick.
See more October Mystery & Detective releases
See more October Suspense releases
See more October Thriller releases
Children's & Young Adult

It's Duffy Time! by Audrey & Don Wood (Blue Sky Press, hardcover, $16.99)
As we follow loving, playful, outgoing Duffy through his gentle adventures, a clock is cleverly tucked into each illustration, showing children the time of day -- and helping them learn how to tell time! Like most pugs, Duffy loves to sleep, and from the time he wakes for breakfast to the time he prepares for bed, Duffy's day is punctuated by delicious naps: the Before Breakfast Nap; the After Breakfast Nap; the Late Morning Nap; and so on. When his best friend, a playful girl, comes home from school, Duffy helps her with her homework, followed by his Early Evening Nap.
Mossy by Jan Brett (Putnam, hardcover, $17.99)
Mossy, an amazing turtle with a gorgeous garden growing on her shell, loses her freedom when Dr. Carolina, a biologist, takes her to live in her Edwardian museum. Visitors flock to see Mossy, but it is Dr. Carolina's niece, Tory, who notices how sad Mossy is living in a viewing pavilion. She misses the outdoors and her friend, Scoot. Dr. Carolina finds a way to keep the spirit of Mossy alive at the museum. She invites Flora and Fauna to paint Mossy's portrait. Then she and Tory take Mossy home, where Scoot is waiting for her.
Star Wars: A Galactic Pop-Up Adventure by Matthew Reinhart (Orchard Books, hardcover, $36.99, on sale 10/16/12)
New York Times bestselling pop-up artist and engineer Matthew Reinhart has created a brand-new 3-D experience, packed with a variety of novelty features -- pop-ups, working lightsabers, pull tabs, and other interactive looks at the exciting and popular movies. This new look at Star Wars explores the characters, stories, vehicles, droids, and more in the three prequel movies and the Clone Wars. A stunning book that will impress all Star Wars fans.
The Girl Who Fell Beneath Fairyland and Led the Revels There by Catherynne M. Valente (Feiwel & Friends, hardcover, $16.99)
September has longed to return to Fairyland after her first adventure there. And when she finally does, she learns that its inhabitants have been losing their shadows -- and their magic -- to the world of Fairyland Below. This underworld has a new ruler: Halloween, the Hollow Queen, who is September's shadow. And Halloween does not want to give Fairyland's shadows back. Readers will welcome back good friends Ell, the Wyverary, and the boy Saturday. But in Fairyland Below, even the best of friends aren't always what they seem. . . . A Fall 2012 Kids' Indie Next Pick.
Lucid by Adrienne Stoltz (Razorbill, hardcover, $17.99)
Sloane is a straight-A student with a big and loving family. Maggie lives a glamorously independent life as an up-and-coming actress in New York. The two girls couldn't be more different -- but they share a secret that they can't tell a soul. At night, they dream that they're each other.
Before long, Sloane and Maggie can no longer tell which life is real and which is just a dream. They realize that eventually they will have to choose one life to wake up to, or risk spiraling into insanity. But that means giving up one world, one love, and one self, forever.
Magisterium by Jeff Hirsch (Scholastic Inc., hardcover, $17.99)
Sixteen-year-old Glenn Morgan has lived next to the Rift her entire life and has no idea of what might be on the other side of it. Glenn's only friend, Kevin, insists the fence holds back a world of monsters and witchcraft, but magic isn't for Glenn. Her mother disappeared when she was six, and soon after, she lost her scientist father to his all-consuming work on the mysterious Project. When her father's work leads to his arrest, he gives Glenn a simple metal bracelet that will send Glenn and Kevin on the run -- with only one place to go.
The Raven Boys by Maggie Stiefvater (Scholastic Inc., hardcover, $18.99)
Blue has a policy of staying away from Aglionby boys. Knows as Raven Boys, they can only mean trouble. But Blue is drawn to Gansey. He is on a quest that has encompassed three other Raven Boys: scholarship student Adam; fierce soul Ronan; and taciturn watcher Noah. Blue has been warned that she will cause her true love to die. She doesn't believe in true love and never thought this would be a problem. But as her life becomes caught up in the strange and sinister world of the Raven Boys, she's not so sure anymore. A Fall 2012
Kids' Indie Next
Pick.
Eve & Adam by Katherine Applegate & Michael Grant (Feiwel & Friends, hardcover, $17.99)
In the beginning, there was an apple -- And then there was a car crash, a horrible injury, and a hospital. But before Evening Spiker's head clears, a strange boy named Solo is rushing her to her mother's research facility. There, under the best care available, Eve is left alone to heal. Just when Eve thinks she will die from boredom, her mother gives her a special project: Create the perfect boy. Using an amazingly detailed simulation, Eve starts building a boy from the ground up. Eve is creating Adam. And he will be just perfect . . . won't he?
City of Fallen Angels by Cassandra Clare (McElderry Books, paperback, $10.99)
The Mortal War is over, and sixteen-year-old Clary Fray is back home in New York, training to become a Shadowhunter. And she can finally call Jace her boyfriend. But someone is murdering Shadowhunters, provoking tensions between them and Downworlders that could lead to a second, bloody war. When Jace begins to pull away from her, Clary is forced to delve into a mystery whose solution reveals her worst nightmare: she herself has set in motion a terrible chain of events that could lead to her losing everything she loves. Even Jace.
The Short Second Life of Bree Tanner by Stephenie Meyer (Little, Brown & Co., paperbac, $8.99)
Fans of The Twilight Saga will be enthralled by this riveting story of Bree Tanner, a character first introduced in Eclipse, and the darker side of the newborn vampire world she inhabits. In another irresistible combination of danger, mystery, and romance, Stephenie Meyer tells the devastating story of Bree and the newborn army as they prepare to close in on Bella Swan and the Cullens, following their encounter to its unforgettable conclusion.

Confessions of a Murder Suspect by James Patterson (Little, Brown & Co., hardcover, $18.99)
On the night Malcolm and Maud Angel are murdered, Tandy Angel knows just three things: 1) She was the last person to see her parents alive. 2) The police have no suspects besides Tandy and her three siblings. 3) She can't trust anyone -- maybe not even herself. Tandy decides that she will have to clear the family name, but digging deeper into her powerful parents' affairs is a dangerous -- and revealing -- game. Who knows what the Angels are truly capable of?
Death and the Girl Next Door by Darynda Jones (St. Martin's Griffin, paperback, $9.99)
Lorelei's parents disappeared ten years ago, and she's been raised by her grandparents. Things are as normal as they can be. Until the day loner Cameron Lusk begins to stalk her. Things get even more complicated when terrifying, tough, sexy new guy Jared Kovach comes to school. Cameron and Jared instantly despise each other and Lorelei seems to be the reason for their animosity. What does Jared know about her parents? Why does Cameron tell Jared he can't have Lorelei? And what will any of them do when Death comes knocking for real?
See more October Juvenile Fiction releases
See more October Juvenile Nonfiction releases
Graphic Novels

Power Rangers Super Samurai #2: Terrible Toys by Stefan Petrucha (Papercutz, paperback, $6.99, on sale 10/16/12)
What if an evil villain used toys to conquer the world? The evil Lord Xandred has a new plan to take over the earth: use his small minions the Nighlok to pose as toys and infiltrate the houses of children everywhere. The Power Rangers track the source of the plot to a lone warehouse on the edge of the city, uncovering a conspiracy larger than they could have imagined. They must race against the clock to defeat the evil minions and save humanity.
See more October Comic & Graphic Novel releases
Thanks for your continued patronage!
Sincerely,
Jill Hendrix, Owner
Fiction Addiction
Children's Storytime
Join us for storytime every Thursday morning at 10:30am. We will be reading the following titles during October:
October 11th
October 18th
October 25th
Children's Storytime Volunteer Wanted
We're currently looking for a volunteer to help with our weekly children's storytime. At a specified time each week, the volunteer would read picture books to any children who attend, as well as pass out coloring pages and various other activities related to the stories read that day. Storytime currently occurs every Thursday morning at 10:30am, but the day and time can be adjusted after November to suit the volunteer's schedule. If you or someone you know is interested, please contact us for more information, by emailing
info@fiction-addiction.com
or by calling 864-675-0540.
is coming to the
Peace Center
on October 25th
Spooky Reads for Halloween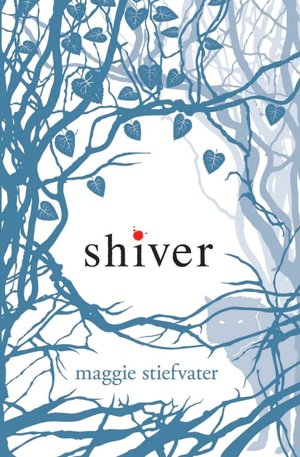 October is
Breast Cancer Awareness Month
October is also
Anti-Bullying Month
The End of Your Life Book Club
by Will Schwalbe
Here are some of the books it mentions:
Babies & Toddlers
Picture Books
Nonfiction
Activity Books & Early Readers
Middle Readers
Teen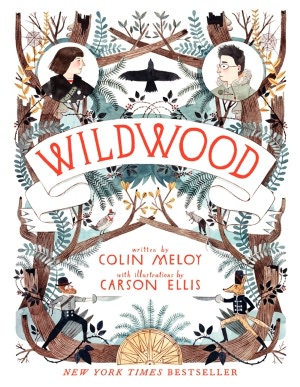 Awards
Encourage your teen to read with some of these great young adult titles:
On PBS
Sundays, September 30th-November 4th
October 1st & 2nd
Holiday Gift Ideas
The holidays are right around the corner! Get a jump on your holiday shopping with some of these suggestions: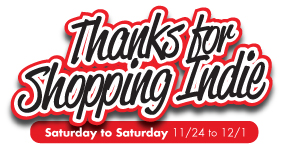 The Saturday after Thanksgiving has become known as
Small Business Saturday
. It's a time to celebrate independent businesses, like Fiction Addiction, by spending your money there instead of at the big box stores. This year, we have a special week-long promotion to thank you for choosing to shop with us. From
Saturday, November 24th, through Saturday, December 1st
, buy any book on our
"Thanks for Shopping Indie" list
and pick a FREE "advance reading copy" from our selection for each book you buy from the list, with no maximum!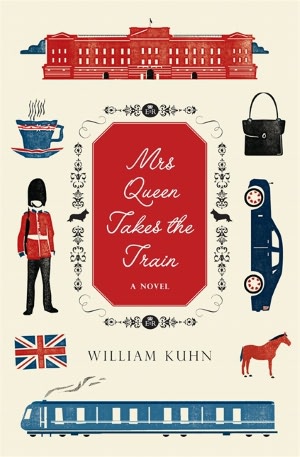 FREE Book Opportunity!
Spend $50 in one transaction on in-stock merchandise (event tickets excluded), and pick a FREE "advance reading copy" from our selection!
Volunteers Welcome!
We love to have volunteers help out at the store! Our volunteers receive a free "advance reading copy" for every three hours worked, as well as a 20% discount on all merchandise. If you're interested in volunteering at Fiction Addiction, please email Jill at