As you know, we are moving this month to our new, bigger store location at 1175 Woods Crossing Road in the Shops by the Mall. Our move date is Saturday, July 14th (assuming we receive our occupancy permit this Friday as expected). If you'd like to volunteer to help us move, please let us know.
In the meantime, we are asking that you hold off bringing us your trade-ins until after we move. In recompense, all regularly-priced store merchandise (excluding An American Son) is now 20% off until the move.
Where's Waldo in Greenville, SC Scavenger Hunt!

This first week of July we not only celebrate our country's independence, but also the independent businesses around the country who work hard to employ your friends and neighbors and keep your hard-earned dollars in your community to pay for roads, schools, and more.
To support us and other Greenville independents we invite you and your children to participate in our
Where's Waldo In Greenville, SC Scavenger Hunt! Waldo's turning 25 this year, and to celebrate, the famous fellow in the striped shirt and black-rimmed specs is visiting twelve different local, independent businesses all through the month of July.
Those who spot him can win prizes
, including buttons, books, and more.
And of course Waldo will be following Fiction Addiction from our current location at 1020 Woodruff Road to our new location at 1175 Woods Crossing Road in mid-July. You can find the complete list of participating businesses here.
There is no charge, and the game lasts for the entire month of July. Anyone who wishes to participate can pick up a "Find Waldo in Greenville, SC!" search list with the names of all the participating businesses, and collect an "I Found Waldo at ____" card for each Waldo they spot.
Collecting cards in eight or more businesses and turning them in at Fiction Addiction will win a Waldo button and an entry for other, larger prizes to be drawn at a Waldo party at Fiction Addiction's new location (1175 Woods Crossing Road) on July 31. The Grand Prize is a complete six-volume set of Waldo books. Click here for more information about hunting for Waldo in Greenville, SC.
July Volunteer Picks
I Couldn't Love You More by Jillian Medoff (Grand Central Publishing, paperback, $13.99)
Eliot, the eldest of three sisters, has lived with Grant for five years, raising his two daughters and the daughter they have together. All seems well until her lost love from college moves back to town. What ensues is an emotional roller coaster -- at times heartbreaking and at others hilarious -- where the sisters stand together and support one another, just not always in a desired manner. I found myself fascinated by the middle sister, who means well but whose methods are definitely not what would be expected. I recommend this to fans of Diane Chamberlain and Jodi Picoult. Meet Ms. Medoff at our Book Your Lunch event on Thursday, July 19th!
-Recommended by Jackie, store volunteer
Heading Out to Wonderful by Robert Goolrick (Algonquin, hardcover, $24.95)
I prefer Robert Goolrick's new novel, Heading Out to Wonderful, over his previous interesting but dark and gothic novel, A Reliable Wife. Even though you know from the beginning that Heading Out to Wonderful is a romantic tragedy, you continue to read not to find out what happens but to enjoy a light and optimistic journey. A warning to would-be authors--don't try to write like this at home; 99.9% of you will fail. If you liked Ron Rash's One Foot in Eden and Saints at the River, then try Heading Out to Wonderful.
-Recommended by Jim, store reader
A Fatal Debt by John Gapper (Ballantine, hardcover, $26.00)
A young attending psychiatrist is the last person you would think would be involved in a Wall Street scandal and murder, but that is what happens when Ben Cowper releases a patient against his best instincts. Everyone is looking out for their best interests, so the only one left to help Ben keep his job and his reputation is Ben himself. A Fatal Debt is a very timely tale of money, deception, jealousy, and betrayal. Nothing is as it seems and no one is who they seem in this gripping tale from an award winning Financial Times columnist who obviously knows his stuff.
-Recommended by Nancy, store volunteer
Redshirts by John Scalzi (Tor, hardcover, $24.99)
In a universe not unlike Star Trek's Federation of Planets, Ensign Andrew Dahl and a few other new recruits, all redshirts, have just been assigned to the flagship Intrepid of the Universal Union. This particular ship, not unlike our beloved U.S.S. Enterprise, has a high mortality rate among those unfortunate souls with poor choice in apparel. Our intrepid protagonists have quickly caught on to their predicament and have decided to change their fate. Hilarity ensues in this witty tome that my fellow geeks will love.
-Recommended by Lee, self-proclaimed geek (and Jill's husband)
Deep Down True by Juliette Fay (Penguin, paperback, $15.00)
This story is not unusual with the premise of the philandering husband leaving for a younger woman. Wife number one, Dana, is left to manage two children and strained finances. Then add to the mix your teenage niece who needs a break from your free-spirited sister. And let's not forget that single women are allowed to date and feel attraction to men, even if it doesn't always seem logical. Dana has been unfailingly polite her entire life, but when she's faced with more challenges than she could ever have imagined, some ingrained traits go flying out the door. While the polite and giving behavior was not a veneer in the case of Dana, she does learn that sometimes you have to take a stand, even if it is uncomfortable. Meet Ms. Fay at her
Book Your Lunch
event on Wednesday, November 14th!
-Recommended by Jackie, store employee
Juliet in August by Dianne Warren (Amy Einhorn, hardcover, $25.95)
Juliet in August is an interesting and prize-winning debut novel by
Canadian author Dianne Warren. The story follows the intersecting lives
of a dozen or so residents of Juliet, a small town in Saskatchewan, for a
few days in August. Although it's not literary in the sense that the
words are more important than the story, it is a book where the journey
is as important as the destination. I found it easy to read and easy to
get engrossed in these "lives of quiet desperation," some of which
improve and some degrade.
If you're tired of the artificial excitement of thrillers and mysteries,
then relax with the quiet, understated, compelling reality of Juliet in
August.
-Recommended by Jim, store reader
Into the Darkest Corner by Elizabeth Haynes (Harper, hardcover, $25.99)
Into the Darkest Corner is a stunning debut thriller that presents a terrifying look at the world of anguish and terror suffered by victims of domestic abuse.
From the very first page you will be pulled into that world as you follow two separate timelines. The life of a carefree outgoing Catherine as she used to be and the paralyzing life she leads as Cathy four years later will open your eyes to what it is like to have severe OCD and panic attacks and how hard it is to escape domestic abuse.
-Recommended by Nancy, store volunteer
Island Apart by Steven Raichlen (Forge, hardcover, $24.99)
Island Apart is a poignant story set off Martha's Vineyard on Chappaquiddick Island. The first thing you will want to do when you finish this book is go to Chappaquiddick for a visit; the second is to see when the author will publish his next book. This is a book about incredible tragedy and loss and how second chances are available, but you have to be willing to risk your heart to find them. A cancer patient meeting a reclusive hermit on a New England island and the happiness both thought impossible resulting from this meeting is presented in a manner that will grab your heart and refuse to let go. Don't leave for the beach without your copy.
-Recommended by Jackie, store volunteer
Thieftaker by D.B. Jackson (Tor, hardcover, $24.99)
Is historical fantasy murder mystery a new genre? Ethan Kaille is The
Thieftaker -- that is, a private detective specializing in recovery of
stolen property, who is persuaded to investigate a murder. He is also a
conjurer, but not a witch, although the distinction hardly matters in
1765 Boston where conjurer and witch are equally likely to be hanged.
While pursuing his inquires, Ethan meets historic people such as Sam
Adams, gets entangled in historic events such as the Stamp Act riots, and
defends himself from a rival thieftaker and a more powerful conjurer.
Overall, an interesting genre-bender by D. B. Jackson, a pen name for an
author with a Ph.D. in American history and a passion for fantasy.
-Recommended by Jim, store reader
One Breath Away by Heather Gudenkauf (MIRA, paperback, $15.95)
I felt like I was holding my breath the entire time I was reading Heather Gudenkauf's tension-filled novel. She grabs your full attention in the first 3 pages, and there is no way you can stop until you find out what happens. The story is told from five points of view, and because of this, you are really drawn into the story and understand the small community and the ties that remain between children and parents, no matter how fragile they seem Don't start this if you don't have time to finish, it will haunt you until you can pick it up again
.
-Recommended by Nancy, store volunteer
July Store Picks
The Age of Miracles by Karen Thompson Walker (Random House, hardcover, $26.00,

*Signed First Editions Available*

)
Karen's original, haunting debut novel is a dystopian coming-of-age fable for adults set on a near-future Earth whose rotation has slowed, leading to longer days and a host of other side effects. The book, which has a stunning jacket, is told from the view of Julia, an ordinary Californian girl, as she and her family try to cope with their uncertain times. I predict that The Age of Miracles will be one of the next big bookclub books, so snatch up one of our signed first edition copies and be one of the first to discover this brilliant new writer.
-Recommended by Jill Hendrix, store owner
Steal Like an Artist by Austin Kleon (Workman, paperback, $10.95)
With ten simple directives, Kleon suggests to think differently about creativity and to move into an actively creative life. My favorite is the first and the title, Steal like an Artist, which proposes that creativity might not be the new, unique idea but a collage of what we see, hear and experience. This is my new go-to book for re-calibrating when my creative life gets out of balance.
-Recommended by Cynthia Clack, store employee
Daughter of Smoke & Bone by Laini Taylor (Little, Brown Books for Young Readers, paperback, $9.99)
Angels versus demons, light versus dark, good versus evil -- you've heard it all before. But not like this. Things are rarely so black and white, and you'll be glad of it in this first in a series that follows Karou, a human raised by demon chimaera, as she struggles to find her own identity among all the secrets that surround her . . . and as she falls in love with a seraph, even as she discovers that they're supposed to be mortal enemies. Recommended for fans of Alexandra Adornetto's Halo series.
-Recommended by Melissa Oates, store employee
The Red House by Mark Haddon (Doubleday, hardcover, $25.95)
We've all been in situations where we've had to spend time with people we'd rather not, and sometimes those people are family.
This is the premise in Haddon's latest novel.
Against their better judgment, an estranged brother and sister and their respective families get together for a week long vacation in the English countryside. The story is told from alternating viewpoints revealing each character's intimate strengths, weaknesses, desires and secrets. Every revelation demonstrates why family dynamics can be so difficult and mysterious to those involved. Readers who love a well written and at times poetic book, and who have enjoyed or endured a family reunion, will love The Red House
.
-Recommended by Kathleen Perry, store employee
The Hypnotist's Love Story by Liane Moriarty (Amy Einhorn, hardcover, $25.95)
In The Hypnotist's Love Story, Ellen O'Farrell's new boyfriend reveals that his ex-girlfriend is stalking him. More intrigued than frightened, Ellen, a professional hypnotherapist, finds herself trying to mentally walk in the stalker's shoes and figure out what would make a supposedly smart, professional, woman behave that way. Liane Moriarty has a knack for capturing what I think is the essential difference (among a long laundry list) between men and women -- our intricate internal dialogues with ourselves -- and for creating fun yet intelligent and thought-provoking novels.
-Recommended by Jill Hendrix, store owner
Triangles by Ellen Hopkins (Atria, paperback, $15.00)
With the same signature verse used in her multiple bestselling young adult novels, Hopkins now tackles big issues in the adult world, ranging from raising teenage daughters to infidelity to terminally ill children. Told from the perspectives of three women facing different mid-life challenges, poetry is the perfect medium for the feelings these problems create, whether personal experience is had or not.
-Recommended by Melissa Oates, store employee
Thanks for your continued patronage!
Sincerely,
Jill Hendrix, Owner
Fiction Addiction
1020A Woodruff Rd.
Greenville, SC 29607
864-675-0540
We hope you all have a wonderful

Fiction Addiction Book Club
The Fiction Addiction Book Club is being revamped! We'll soon be in our new, bigger store, so our meetings will be held there. And we hope to have some new members to go with the new store! Being a member will have its perks:
* A free reward card as long as you're a member (regularly $10 per year)
* A free "advance reader copy" from our selection at every meeting you attend
* And more!
Members must agree to purchase all books from Fiction Addiction; you can preview the club agreement here. Keep an eye on our Book Club page for more information coming soon! In the mean time, please email us at info@fiction-addiction.com or give us a call at 864-675-0540 with any questions.
Here are the books we have lined up for the rest of this year:
September 18th
October 16th
November 13th
The Tour de France
June 30th - July 22nd
My Bookstore (Black Dog & Leventhal, hardcover, $23.95) is a new collection of essays releasing November 13th, 2012. These essays are written by great authors about the pleasure, guidance, and support that their favorite bookstores and booksellers have given them over the years, and Fiction Addiction is honored to be included in an essay written by Greenville's own Mindy Friddle! We have free samplers of the book on display, and we will be celebrating its release by having a joint signing with Mindy and Jill at Fiction Addiction on Saturday, November 17th, from 2-4pm. Pre-order your copy today!
We've just announced our last four signed first editions for the year! For more information on joining, click here. These are the upcoming books: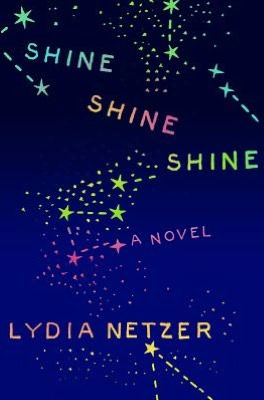 August
September
October
November
December
More Batman books:
Submissions due by
July 31st, 2012
$20 Reading Fee
Prize: $5000
Submit an essay that captures the South in all its steamy sinfulness--whether you're skipping church to watch football, coveting your neighbor's Real Housewife of Atlanta, or just drinking an unholy amount of sweet tea. Your essay can be serious, humorous, or somewhere in between, but all essays must tell true stories, and must incorporate both sin and the South in some way.
For more information, visit Creative Nonfiction online.
Ugly Words Summer Writing Workshops
All are free, but registration is required. For more information, visit Ugly Words online.
Talking Trash: Saturday, July 14th, 10am-12pm @ Hughes Main Library, ages 9-11
Words of Wisdom: Thursday, July 19th, 10am-12pm @ Upcountry History Museum, ages 15-18
The 77th Annual Hunger Games: Saturday, August 4th, 10am-12pm @ Falls Park, ages 12-14
The Writer's Plot Annual Conference
Saturday, July 21st, 2012
8:00am-6:00pm
at Furman University
3300 Poinsett Hwy.
Greenville, SC 29613
$100 per person
For more information, visit The Writer's Plot online.
The first World Book Night USA on April 23rd, 2012, was a huge success, and they're already gearing up for a repeat performance in 2013. Watch this two minute video, and join the World Book Night email list to stay informed for next year! For more information, visit World Book Night online.
FREE Book Opportunity!
Spend $50 in one transaction on in-stock merchandise (event tickets excluded), and pick TWO FREE "advance reading copies" from our selection! (Off of two free books per $50 spent is valid only at Fiction Addiction's current Woodruff Road location.)
Volunteers Welcome
We love to have volunteers help out at the store! Our volunteers receive a free "advance reading copy" for every three hours worked, and a 20% discount on all merchandise. If you're interested in volunteering at Fiction Addiction, please email Jill at
info@fiction-addiction.com or call 864-675-0540.