Greetings!
This is our first chance to tell you about the fabulous June Jamboree of Southern authors we have coming for Book Your Lunch events:
Sat., June 9th:
Mary Kay Andrews
, Thornblade Club, $55 (ticket includes a copy of her new book,
Spring Fever,
which
releases June 5th.)
Tues., June 12th: Karen White, The Lazy Goat, $25. Her new book, which releases June 5th, is the standalone novel,
Sea Change
(paperback, $15.00).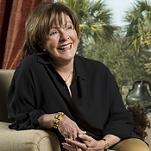 Thurs., June 14th: Dorothea Benton Frank, Thornblade Club, $55 (ticket includes a copy of her new book,
Porch Lights, which releases June 12th).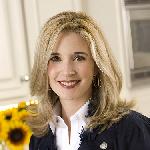 Tues., June 26th: Rebecca Lang, Soby's, $25. The meal will be inspired from the author's cookbook

,
Quick-Fix Southern (paperback, $16.99)
All the above events begin at noon. To order tickets, simply stop by the store, call us at 864-675-0540, or book online at http://www.bookyourlunch.com. If you can't make the luncheons we would be happy to get books signed for you.
April Events
If you are unable to make one of our author events, you are welcome to reserve signed copies by contacting us in advance, by email at info@fiction-addiction.com or by phone at 864-675-0540. Personalized copies will need to be prepaid.
Book Your Lunch with Jim Harrison: Tuesday, April 10th, 12-2pm @ The Lazy Goat, $25
Well-known South Carolina artist and writer
Jim Harrison
loves the South and rural America with a passion. In his new book,
The Palmetto and It's South Carolina Home
(USC Press, hardcover, $29.95, on sale 4/10/12), he explores the history and heritage of the famous South Carolina symbol. You can purchase tickets online at
www.bookyourlunch.com
or by calling us at 864-675-0540.
Thursday, April 12th, 12-2pm: Bonnie Stanard In-Store Signing.
South Carolina author Bonnie Stanard will be signing copies of her debut novel, Kedzie (FairView News, paperback, $16.95), at Fiction Addiction. Kedzie wants no part of the slave life. Rio acts the part of a slave, but he yearns for freedom. Just as Kedzie finds Rio, she's moved to the big house, where she has to keep secrets, secrets that lead to the possibility of Kedzie being sold to a trader in Mississippi. This is the story of how she fights to avoid her fate.
Saturday, April 14th, 11:00am: Governor Nikki Haley In-Store Signing (*Signing Tickets Required*)
South Carolina Governor Nikki Haley will be signing copies of her new memoir, Can't Is Not an Option (Sentinel, hardcover, $27.95), at Fiction Addiction. Signing Tickets Required. Books must be purchased at Fiction Addiction in advance or at the signing. Each book purchased will come with a free signing ticket. Tickets must be presented to enter the signing line. Books can be purchased on-line at www.fiction-addiction.com or by calling us at 864-675-0540.
World Book Night Giver Reception: Monday, April 16th, 6-7:30pm @ Fiction Addiction
World Book Night givers are invited to a reception at Fiction Addiction to meet other givers and share their giving plans. Those picking up from Fiction Addiction can also get their books at the same time, but the party is open to any World Book Night giver, no matter their pickup location. We will be serving wine and light refreshments.
Book Your Lunch with Ann B. Ross: Wednesday, April 18th, 12-2pm @ Soby's, $55*
Ann B. Ross, beloved author of the Miss Julia series, is returning to Greenville for another Book Your Lunch event with us. In Miss Julia to the Rescue (Penguin, hardcover, $25.95), the 13th book in the series, Ann Ross's feisty Southern heroine tries to rescue Hazel Marie's new husband J.D. before he lands in jail and investigates a possible cult - all while maintaining proper appearances. The $55 ticket price includes one copy of the featured book. You can purchase tickets online at www.bookyourlunch.com or by calling us at 864-675-0540.
Monday, April 23rd: World Book Night
Do you love a book so much you want everyone to read it? World Book Night launched in the UK in 2011 and saw passionate readers across the country give 1 million books to light or non-readers to spread the joy and love of reading. Reading changes lives, and at the heart of World Book Night lies the simplest of ideas and acts - that of putting a book into another person's hand and saying, "This one's amazing, you have to read it." Now it's our time to join the cause. World Book Night 2012 will be held on April 23rd - in the US and the UK - when volunteer book givers will hand out 20 copies each of free special World Book Night paperbacks! See www.us.worldbooknight.org for more information. See all the book titles being given away here!
Fiction Addiction Book Club: Tuesday, April 24th*, 7:00pm @ Java Jolt
The Fiction Addiction book club is open to the public and meets the 3rd* Tuesday of each month at Java Jolt (1099 E. Butler Rd.). In April, come discuss Abraham Verghese's bestselling book club favorite, Cutting for Stone (Vintage, paperback, $15.95).
*Please note that in April we will be meeting on the 4th Tuesday, April 24th.
On May 15th, we will be discussing Madeleine L'Engle's classic children's book, A Wrinkle in Time (Square Fish, paperback, $6.99).
Fiction Addiction Cookbook Club
Thursday, May 3rd, 7:00pm @ Palmetto Olive Oil Co.
Monday, May 7th, 6:30pm @ Wine Styles
Fiction Addiction now has two cookbook clubs! We meet the first week of every month, on Monday at Wine Styles (3935 Pelham Rd. Ste. F) and on Thursday at Palmetto Olive Oil Co. (2247 Augusta St.). From April to June, we will be preparing recipes from and discussing Basic to Brilliant, Y'all by Virginia Willis (Ten Speed Press, hardcover, $35.00).
We still have room in both clubs, so if you're interested in joining, please email us at info@fiction-addiction.com or call us at 864-675-0540 for more information or to sign up. You can preview the club agreement here.
Friday, May 4th, 4-6pm: Art Ramsay In-Store Signing
North Carolina author Art Ramsay will be signing copies of the first book in his Wisdom Stone Trilogy, Seven Stones of Wisdom (Rampart, paperback, $16.95), at Fiction Addiction. The powerful Wisdom Stones, each with a message of planetary significance, were hidden centuries ago at seven different sacred sites. Now they must be found and activated to transform humanity.
Book Your Lunch with Mary Alice Monroe: Tuesday, May 8th, 12-2pm @ The Lazy Goat, $55*
New York Times bestselling Southern author Mary Alice Monroe returns to Primrose Cottage on Isle of Palms with Beach House Memories (Gallery Books, hardcover, $26.00, on sale 5/8/12), the prequel to her beloved novel The Beach House, which tells the story of Lovie and her choices during the summer of 1974, choices that made her who she is when you met her in Mary Alice's first Southern novel. The $55 ticket price includes one copy of the featured book. You can purchase tickets online at www.bookyourlunch.com or by calling us at 864-675-0540.
Thursday, May 10th, 12-2pm: Aletia DuPree In-Store Signing
Georgia cookbook author Aletia DuPree will be signing copies of her new cookbook, Delicously Southern (Aletia DuPree Moon, hardcover, $24.99), at Fiction Addiction. This book celebrates all that is Southern, containing recipes reminiscent of Sunday Dinner, others from some of the finest restaurants in the country, and still more popular Southern staples.
Book Your Lunch with Jim Minick: Friday, May 11th, 12-2pm @ Thornblade Club, $25
Appalachian author and poet Jim Minick celebrates the paperback release of his memoir, The Blueberry Years (St. Martin's Griffin, paperback, $15.99, on sale 5/8/12), in which he writes about his and his wife's experiences as organic blueberry farmers. You can purchase tickets online at www.bookyourlunch.com or by calling us at 864-675-0540.
Children's Storytime
Join us for storytime every Thursday morning at 10:30am. We will be reading the following titles during April:


5th:
The Easter Bunny's Assistant
by Jan Thomas (HarperCollins, hardcover, $12.99)

12th:
Chloe and the Lion
by Mac Barnett (Hyperion, hardcover, $16.99)

19th:
Crafty Chloe
by Kelly DiPucchio (Atheneum, hardcover, $16.99)

26th:
Betty Bunny Wants Everything
by Michael Kaplan (Dial, hardcover, $16.99)
April's Volunteer Picks
The Deep Zone by James M. Tabor (Ballantine, hardcover, $26.00)
An unbelievably perilous journey to the bottom of the earth's deepest cave, feats of amazing courage, a super heroine, breathless suspense, and unadulterated evil and greed all come together in a brilliant thriller that is sure to keep you on the edge of your seat until the very last page.
-Recommended by Nancy, store volunteer
The Storm Makers by Jennifer E. Smith (Little, Brown & Co., hardcover, $16.99)
Simon and Ruby think it's going to be just another hot and lazy summer at their family farm in Wisconsin. But everything changes one day when Simon discovers that he has the ability to affect the weather. Strangers suddenly appear in town, and they're very interested in Simon and his powers. But are they here to help him or to use him for evil purposes? Only time will tell in this whirlwind adventure where loyalties are as unpredictable as the weather, and Ruby and Simon will have to learn that sometimes you just have to face the storm.
-Recommended by Gretchen, store volunteer
Praying for Strangers by River Jordan (Berkley, paperback, $15.00)
This is a book that you need to read today and be sure you share with those close to you. I had the chance to meet River at SIBA and spend some time with her away from the conference. I knew she was a very kind and thoughtful person and reading this book showed I had no idea just how kind and thoughtful. Her sons are both being deployed to war zones and she makes a resolution to pray for a stranger every day they are gone. This journey is not to be missed and you will not find a better gift for anyone.
-Recommended by Jackie, store volunteer
Lexapros and Cons by Aaron Karo (Farrar, Straus & Giroux, hardcover, $16.99, on sale 4/10/12)
Jill gave me this to read as a joke because I wear Chucks, but it was a fun, enjoyable read. Anyone who likes Chuck Taylors, has OCD, or is a teenage boy (in spirit or in age) should speed right through this hilarious debut novel about a high school outcast with one last chance to win over the girl of his dreams.
-Recommended by Adam, Jill's brother
Ashes to Dust by Yrsa Sigurdardottir (Minotaur, paperback, $14.99)
Yrsa Sigurdardottir is considered the queen of Icelandic crime fiction and she certainly earns the title with Ashes to Dust. The plot was clever and intriguing with several surprises along the way. The book also gave a captivating look at Iceland and some of its inhabitants. I am looking forward to more legal thrillers with Thora Gudmundsdottir leading the way.
-Recommended by Nancy, store volunteer
The False Prince by Jennifer A. Nielsen (Scholastic, hardcover, $17.99)
A harrowing tale that any fan of John Flanagan's Ranger's Apprentice series will embrace. When Sage, Roden, and Tobias are chosen by one of the regents of Carthya, they have no idea what will be expected of them. Conner, the regent, wants to rule the country using one of the boys as his puppet prince. Soon they will find themselves in great danger in a world filled with deception, treachery, and murder. Each of the boys will have to decide how far they will go to stay alive.
-Recommended by Gretchen, store volunteer
The Gilder by Kathryn Kay (Kensington, paperback, $15.00)
The Gilder is Kathryn Kay's debut novel. Kathryn lived in Florence, Italy, for five years and a portion of the book is set in Florence. The scenes are so vivid that you almost take a trip to Florence while you are reading. The main character of the book, Marina, is followed from youth to adulthood to life as a single parent. You will at times identify with her, pity her and want to shake her, but will never be bored with her journey. A good choice for book clubs as there are many points for discussion.
-Recommended by Jackie, store volunteer
The Professionals by Owen Laukkanen (Putnam, hardcover, $25.95)
It has been a while since I started a book and couldn't stop until it was finished. The Professionals is one of those books. The bad guys don't seem too bad at first, and the cops chasing them don't seem to be too capable. But that all changes by the end of the book when the criminals and law enforcement both show they are true professionals - willing to sacrifice everything.
-Recommended by Nancy, store volunteer
Poison Most Vial by Benedict Carey (Harry N. Abrams, hardcover, $16.95)
Ruby Rose never really fit in at the
Dewitt Lab School. When her father becomes the prime suspect in the
murder of the legendary Dr. Ramachandran things go from bad to worst.
Now Ruby must race to find the real killer before her father is
charged with a crime he did not commit. Ruby will have to depend on
a group of unlikely allies to follow the clues and tract down the
real killer. Filled with mischief, murder, and mayhem this book is
sure to thrill.
-Recommended by Gretchen, store volunteer
April's Store Picks
The Cove by Ron Rash (Ecco, hardcover, $25.99, on sale 4/10/12)
Superstition and prejudice can destroy lives, as illustrated in The Cove. The residents of Mars Hill are convinced that Laurel Shelton is a witch and want nothing to do with her. Her handicapped brother strives to win the approval of his fiancée's father. When a mute stranger named Walter comes into their lives, the siblings hope for positive change, but Walter harbors a volatile secret that endangers them all. The power of Ron's work is that although the plot may be dark, his central character is not: Laurel is a beacon of light in the darkness of the cove and a world confronting the tragedies of world war for the first time.
-Recommended by Kathleen Perry, store employee,
and Jill Hendrix, store owner
Chloe and the Lion by Mac Barnett, illustrated by Adam Rex (Hyperion, hardcover, $16.99)
Despite the title, this book is not so much about Chloe and the lion as it is about the author and illustrator, who have problems getting along and have to resolve their issues before the book can progress. A great picture book for older children that will be enjoyed just as much by adults, in the style of Lane Smith and Jon Scieszka.
-Recommended by Melissa Oates, store employee and mother of 2
What Teachers Make by Taylor Mali (Putnam, hardcover, $19.95)
Though I'm not a teacher nor a parent, I, like everyone else, have had the experience of being a student. Mali's book is a love letter to the teaching profession and just by reading his short, vivid chapters you can tell what an amazing teacher he is. Celebrate the great teachers in your life by reading and then spreading the word about this jewel of a book.
-Recommended by Jill Hendrix, store owner
Dreamsleeves by Coleen Murtagh Paratore (Scholastic, hardcover, $16.99)
12-year-old Aislinn's father drinks a lot, her mother works full time, and A has to watch her 4 younger siblings every day instead of enjoying her summer break. Her only escape is her dreams. As her father's drinking gets worse, A dreams up an idea - instead of keeping our dreams under lock and key where no one can see them, we should wear them on our sleeves so others can help them come true. And what better way to test this than to wear her dream that her father stop drinking? This tender story will have readers of all ages wondering what it will take to make their own dreams come true, and perhaps wearing Dreamsleeves of their own.
-Recommended by Melissa Oates, store employee
Upcoming Releases
More than 35 years ago, Gordon Meyers reluctantly drove away from Glenna Rising, the sexy, sharp-witted med student he couldn't imagine living without. Now, Gordon has a grown son, an ex-wife, and an overwhelming desire to see Glenna again. Though she's stunned when Gordon walks into her Manhattan office, Glenna agrees to accompany him for a drink. As the two head out into the snow-swept city, they rediscover the passion that once drew them together - before it tore them apart. And as the evening unfolds, Gordon will finally reveal the true reason for his return. . . .
Despite his strong moral compass, third generation Texas Ranger Tyler Steele has trouble seeing his greatest weakness. His hard outer shell made him incapable of forging the emotional connection his wife Andie so desperately needed. Now retired, rasing their son Brodie on his own, and at risk of losing his ranch, Ty does'nt know how to rebuild from the rubble of his life. The answer comes in the form of Samantha and her daughter Hope, on the run from a seemingly inescapable situation. Though they are strangers, Ty knows he can help, and as his relationship with Sam and Hope unfolds, Ty realizes he must confront his true weaknesses if he wants to become the man he needs to be.
When Timothy Wilde's dreams literally incinerate in a fire devastating downtown Manhattan, he finds himself disfigured, unemployed, and homeless. His older brother obtains Timothy a job in the newly minted NYPD. One night while returning from his rounds, Timothy runs into a girl not more than ten years old dashing through the dark in her nightshift, covered head to toe in blood. She claims that dozens of bodies are buried in the forest north of 23rd Street. Timothy isn't sure whether to believe her or not, but as the truth unfolds, the reluctant copper star finds himself engaged in a battle for justice that nearly costs him everything.
A body is found in the woods of Hemlock Grove, Pennsylvania. A manhunt ensues - though the authorities aren't sure if it's a man they should be looking for. Some suspect an escapee from the White Tower, a foreboding biotech facility owned by the Godfrey family where rumors say biological experiments take place. Others turn to Peter Rumancek, a Gypsy trailer-trash kid who's told classmates that he's a werewolf. Or perhaps it's Roman Godfrey, who rules the adolescent social scene, his superiority unquestioned despite his decidedly freakish sister, and his control freak of a mother.
This is a hilarious and accessible picture book about a child spending time with his grandpa. Written in a how-to style, the narrator gives important tips for "babysitting" a grandpa, including what to eat for snack, what to do on a walk, and how to play with a grandpa. Filled with humor, energy, and warmth, this is a great gift for or from a grandparent, and perfect for lap reading when Grandpa comes to visit!
Die cut pages bring surprise after surprise in this intricate and satisfying homage to green, the color of all creation. How many kinds of green are there? There's the lush green of a forest on a late spring day, the fresh, juicy green of a just-cut lime, the incandescent green of a firefly, and the vivid aquamarine of a tropical sea. In her newest book, Caldecott and Geisel Honor Book author Laura Vaccaro Seeger fashions an homage to a single color and creates a book that will delight and quite possibly astonish you.
Wahoo Cray's father is an animal wrangler. When his dad takes a job with a reality TV show called "Expedition Survival!", Wahoo figures he'll have to do a bit of wrangling himself - to keep his dad from killing Derek Badger, the show's boneheaded star. Derek Badger insists on using wild animals for his stunts. And a girl named Tuna shows up with a shiner courtesy of her old man. After just one day in the Everglades, Derek gets bitten by a bat and goes missing in a storm. Search parties get lost themselves. And then Tuna's dad shows up with a gun . . .
When Nora wakes up, Chris is dead. His girlfriend Adriane, Nora's best friend, is catatonic. And Max, Nora's boyfriend, is gone. He's also, according to everyone, a murderer. Desperate to prove his innocence, Nora follows the trail of blood to the ancient streets of Prague, where buried in a centuries-old manuscript is the secret to ultimate knowledge and communion with the divine. Unbeknownst to her, Nora now holds the crucial key to unlocking its secrets.
There are a bevy of shop local movements that are springing up: The 3/50 Project, Cash Mobs, Independent Business Alliances, America Unchained, AmEx's Small Business Saturday, Slow Food, Eat Local, Shop Local, etc. If you are or have been involved with any of these, please let us know. We are looking for inspiration for ways to promote upcoming Independents Week, which is June 27 through July 4th.
Thanks for your continued patronage!
Sincerely,
Jill Hendrix, Owner
Fiction Addiction

1020A Woodruff Rd.
Greenville, SC 29607
864-675-0540
Signed Books
We will be getting a limited number of signed copies of Charlaine Harris' new Sookie Stackhouse novel,
Deadlocked (Ace, hc, $27.95, releases 5/1/12).
Let us know
if you'd like us to reserve one for you.
Remembering the Oklahoma City Bombing
Which great book are you giving away?
The idea is simple: select a poem you love during National Poetry Month, then carry it with you to share with co-workers, family, and friends.
The poem in our pockets at Fiction Addiction is going to be "Introduction to Poetry" by Billy Collins. This and many more poems by our great poets laureate can be found in The Poets Laureate Anthology.
The SC Children's Theatre presents
April 27th-May 6th
Batters Up!
Are you watching Game of Thrones on HBO?
More TV
on PBS Masterpiece
Sunday, April 1st & 8th
at 9:00pm
on HBO
Sundays at 9:00pm
starting April 1st
on PBS Masterpiece
Sunday, April 22nd & 29th
at 9:00pm
Edgar Allan Poe's The Raven Flies onto the Big Screen April 27th
More April Movies
Arts Scholarship
Emrys is seeking applicants for its annual Alice Conger Patterson scholarship. SC residents who are 35 years of age or older are eligible. Applicants must have demonstrated an interest in either an existing or new career in the arts. The deadline is Friday, April 27th. For complete details, click here.
"Come Write with Us"
When: Every Friday, from 11:30am-1:30pm
Where: Spill the Beans in downtown Greenville
Why: To provide a permanent day, time, and place for writers to write
Cost: FREE!
No sign-up or registration necessary!
Journal Release Party
The evening will include contributor readings and signings, as well as dessert.
The event is free. For more info, contact Kristi Reed at
April Classes & Workshops at
Mondays, 6:30-8:30: Writing Fiction for Children
Tuesdays: 6:30-8:30: The Art and Craft of Personal Narrative
Tuesdays: 6:30-8:30: Writing for the Magazine Market
Saturday, April 28th: Hit Me with Your Best Shot
Children's Contest
To celebrate the 70

th anniversary of The Boxcar Children Mysteries Series, Albert Whitman & Company is sponsoring The Boxcar Children Contest. To the enter contest, children ages 4 to 12 will submit an original essay or drawing depicting a favorite story from The Boxcar Children Mysteries to Fiction Addiction by May 15th. The store whose customer submits the winning entry will receive a visit from Newbery Medalist Patricia MacLachlan,

author of the forthcoming Boxcar Children prequel --

The Boxcar Children Beginning: The Aldens of Fair Meadow Farm, during her fall 2012 tour. Download an entry form here or stop by the store.

SC 2012-2013 Book Awards Announced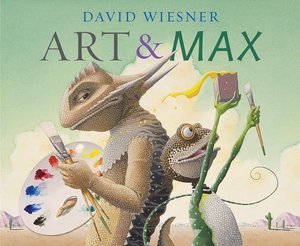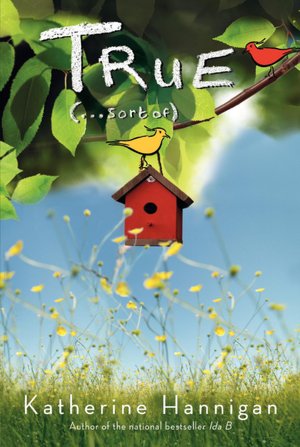 Spend $50 in one transaction on in-stock merchandise (event tickets excluded), and pick a FREE "advance reading copy" from our selection!
Volunteers Welcome!
We love to have volunteers help out at the store! Our volunteers receive a free "advance reading copy" for every three hours worked, and a 20% discount on all merchandise. If you're interested in volunteering at Fiction Addiction, please email Jill at