Dear Fiction Addiction Customer,



The holiday season is upon us once again, which means that everyone -- businesses and customers, as you know -- is extremely busy making holiday preparations. For this reason, we are taking a temporary hiatus on trade-ins through November and December in order to better serve your holiday shopping needs. We plan to resume taking your trade-ins in January with no change in our current trade-in policy. We sincerely apologize for any inconvenience and hope you understand.

In the meantime, how about a little holiday shopping? I admit to being a little biased, but I think books make great gifts and so I want to make sure you know about IndieBound wish lists.

IndieBound wish lists are a great way to support independent bookstores like Fiction Addiction at the holidays and make sure you get (and give) exactly the books that you (or your recipient) are looking for.

I've set up a sample wish list here that you can take a look at. All you have to do is create a free account at IndieBound, set Fiction Addiction and/or other independents around the country as your favorite bookstores, search for books, add them to your list, then share your list with friends and family.

If there is a book you'd like to put on your list that is not yet stocked by us, just email me and I'll be happy to add it to our catalog.




Not sure what books to put on your wish list? Check out our 2011 holiday catalog for some great suggestions! View our

in-stock catalog titles

, or stop by the store and pick up a print copy.
Signed Books
Are you interested in collecting signed books? Know someone who is? Fiction Addiction has a Signed First Editions Club! Members receive a new signed first edition book each month (must purchase at least 10 of the 12 books offered, preview the club agreement here), as well as first notice of any other signed first editions we receive from publishers. We also accept gift subscriptions! This makes the perfect gift for book lovers and collecters. These are the picks for the first quarter of 2012 (prices subject to change by publisher):
January 2012 hardcover, $25.95
March 2012 hardcover, $26.95
February 2012 hardcover, $26.99

If you are unable to make one of our author events, you are welcome to reserve signed copies by contacting us in advance, by email or phone at 864-675-0540. Personalized copies will need to be prepaid.


Brad Crowther will be signing copies of his debut novel, The Ninth Man (Ingalls, paperback, $16.95), at Fiction Addiction. Moze Cheddar has found a diary kept by a Union spy that explains the disappearance of the H.L. Hunley. When a minister who comes to see him about the diary turns up dead and the murderer tries to steal the diary, Cheddar and the minister's son, Russ Berard, must determine who wants the diary badly enough to kill for it.


Fiction Addiction is starting a new kind of book club, a cookbook club! Club members will read and enjoy the food of one cookbook per quarter. We will start our year at 7:00pm on Thursday, January 5th, 2012, when we will enjoy our first meeting and meal at Palmetto Olive Oil Company (2247 Augusta St.). We meet the first Thursday of every month at 7:00pm. Each participant will bring one item to share with the group, and we will discuss the culinary experience from shopping to preparing to sharing.

We will meet for a kickoff meeting to introduce our first book, Southern Biscuits by Nathalie Dupree and Cynthia Graubart (Gibbs Smith, hardcover, $21.99), at Fiction Addiction on Thursday, November 10th, at 7:00pm. At this meeting, we will get acquainted, get our recipe assignments for the first cookbook, and have the cookbook available for purchase.

*We have reached our maximum number of participants for this club. We are currently accepting names for a waiting list, and if we receive enough interest, we may start a second cookbook club. You can preview the club membership agreement here. Those interested in leaving their name and contact info for our waiting list can email us at info@fiction-addiction.com or call us at 864-675-0540 to reserve your spot.

Jay Mims will be signing copies of his debut novel, The Five Santas (Staccato, paperback, $14.99), at Fiction Addiction. In this first installment of The Oncoming Storm series, private investigator Dan Landis finds himself in all the wrong places as red-suited, fur-trimmed, white-bearded bodies start piling up.
Signe Pike's memoir, Faery Tale: One Woman's Search for Enchantment in a Modern World (Perigee, paperback, $15.00), takes readers on a magical journey to rediscover belief in the otherworldly. You can purchase tickets online at www.bookyourlunch.com or by calling us at 864-675-0540.
John Snyder will be signing copies of his debut memoir, Hill of Beans (Smith/Kerr Associates, paperback, $24.00), at Fiction Addiction. Written with affection and understanding, this memoir is about people dealing with hard times, sometimes with cruelty, sometimes with violence.
Sheila Ingle will be signing copies of her middle-grade novel, Fearless Martha: A Daughter of the American Revolution (Hub City, paperback, $11.95), at Fiction Addiction. Ms. Ingle and her husband and illustrator of the book will be attired in period costume. This is a fictionalized and illustrated biography of a plucky South Carolina female patriot who played a part in defeating the British and ensuring independence for the thirteen colonies.
Ellis Vidler will be signing copies of her new novel, Cold Comfort (Echelon, paperback, $14.99), at her launch party at Fiction Addiction. This party is open to the public, and we will be serving light refreshments. Claire Spencer's quiet life as an independent shop owner somehow lands her in a killer's target, and in the arms of sometime security consultant Riley, proving that opposites do attract.


The Fiction Addiction Book Club is open to the public and meets the 3rd Tuesday of each month.* In November, come discuss Margaret Leroy's Indie Next pick, The Soldier's Wife (Voice, paperback, $14.99). *Please note: November's meeting has been moved to the 4th Tuesday, November 22nd.

On December 20th, we will be discussing Robin Oliveira's historical fiction novel, My Name is Mary Sutter (Penguin, paperback, $15.00).
Saturday, November 26th:

Small Business Saturday

First there was Black Friday, then Cyber Monday. Now there's Small Business Saturday! This year, American Express is again offering several incentives for participation in Small Business Saturday, including a $25 statement credit to the first 200,000 cardmembers who register their card and use it to shop on Small Business Saturday at any locally owned, independent small business that accepts American Express, and Fiction Addiction qualifies! "Like" the Small Business Saturday page on Facebook for more information, to find small businesses near you, and to help spread the word.

Let South Carolina authors Susan Williams and Stephen Hoffius tell you about the Upheaval in Charleston (University of Georgia, hardcover, $29.95) in the years just after Reconstruction. Blacks and whites were struggling to coexist after the Civil War, and then came more devastation: the most powerful earthquake to ever hit the southeastern United States. You can purchase tickets online at www.bookyourlunch.com or by calling us at 864-675-0540.

Georgia author Lee Martin will be signing copies of his mystery book, The Six Mile Inn (BookSurge, paperback, $15.95), at Fiction Addiction. In 1819, six miles north of Charleston, South Carolina, the beautiful proprietress of a stately inn welcomes wayfarers with a hot meal, a cup of her special tea, and a night's lodging, but many of the wealthier merchants who spend the night are never heard from again.

John Lane, whose 11-day river journey from his home in Spartanburg to the Atlantic ocean inspired his new book, My Paddle to the Sea (University of Georgia, hardcover, $24.95). You can purchase tickets online at www.bookyourlunch.com or by calling us at 864-675-0540.
Piper Aheron will be signing copies of her addition to the Images of America series, Greenville (Arcadia, paperback, $21.99), at Fiction Addiction. This book is a unique glimpse at the people, schools, and businesses that dramatically transformed a Tory plantation into a sprawling metropolis.


We will be hosting an event with best-selling young adult author Cassandra Clare to celebrate the release of the newest novel in her Infernal Devices series, Clockwork Prince (McElderry, hardcover, $19.99, on sale 12/6/11). She will be giving a talk and signing her books off site at The Hangar at the Runway Cafe (21 Airport Rd. Ext., Greenville).

Please note that tickets are required for this event. Advance tickets are $22.00 each ($25 at the door), and each ticket includes a copy of Clockwork Prince. Seating is limited, so we encourage you to pre-order your tickets online or by calling us at 864-675-0540.

Additional copies of Clockwork Prince or any of Ms. Clare's previous books can also be purchased in advance from Fiction Addiction or at the event as supplies last. We can also ship signed books to anyone who cannot make the event.

At the event, Ms. Clare will give a short talk, take questions from the audience, and will then sign books. She will be happy to sign and personalize all of her books. A Fiction Addiction staff member will be available to take a picture Ms. Clare with your camera as she signs your books, but in order to keep the signing line moving, we will not allow posed photographs.
Join us for storytime every Thursday morning at 10:30am. We will be reading the following titles during November:
3rd: Pooh's Party by Laura Dollin (Grosset & Dunlap, board book, $5.99)
10th: An Annoying ABC by Barbara Bottner (Knopf, hardcover, $17.99)
17th: Balloons over Broadway by Melissa Sweet (Houghton Mifflin Harcourt, hardcover, $16.99)
Volunteer Picks
Sunrise on the Battery by Beth Webb Hart
(Thomas Nelson, paperback, $15.99)
Beth Webb Hart has crafted a story that highlights some things that society chooses to try to ignore in many cases: parents focused on material gains and outside images, teens drifting into dangerous pursuits, and how this can happen to any family. The story is thought-provoking and forces introspection. I wished the ending had given me more on the family dynamic, but perhaps it was meant to make me look at all the options. One of my favorite "messages" from this book is the adage that God will answer your prayers, just be prepared for his answer to not always be the answer you want or expect. This book could generate much meaningful discussion for a book club or Bible study.
- Recommended by Jackie, store volunteer
Store Picks
The House of Silk by Anthony Horowitz
(Mulholland, hardcover, $27.99)
In the first Sherlock Holmes story to be sanctioned by the Arthur Conan Doyle Estate since the death of the author, Anthony Horowitz weaves a truly Sherlockian tale around events surrounding a fine arts dealer being stalked after a trip to America, a few murders, and the mysterious "House of Silk", bringing Holmes to suspect a conspiracy bigger than anything in his extensive case history. Horowitz's thorough research and love of all things Holmes is readily apparent in the familiar formatting of the story as well is in the notable, almost superhuman deductive powers of the famous detective and all of the little quirks his followers have come to know and love. Fans of both Anthony Horowitz and Sherlock Holmes will not be disappointed. - Recommended by Melissa Oates, store employee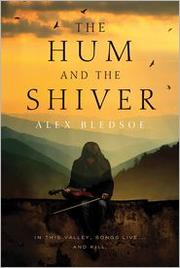 The Hum and the Shiver by Alex Bledsoe
(Tor, paperback, $15.99
When Bronwyn Hyatt, a Tufa from the mountains of East Tennessee, returns home as a 20-year-old war hero she must face the legacy of her rebellious past and come to terms with her future. I loved this edgy but lyrical story with its touches of fantasy (Tufa may be a corruption of Tuatha Dé Danann) and its strong-willed, foul-mouthed heroine. Recommended for hip readers of Charles de Lint and/or Sarah Addison Allen. - Recommended by Jill Hendrix, store owner
The Ninth Man by Brad Crowther
(Ingalls, paperback, $16.95)
The Ninth Man was a fast paced, fun-to-read modern mystery involving the history of the Hunley submarine during the civil war. Fans of Charleston will love the descriptive scenery, and fans of history will be intrigued by the possibility of a ninth man aboard the Hunley. You will love the interactions between wise-cracking retired detective Russell Q. Berard, his friend Gary, and the current chief of police and one-time love interest Ellen Talley. The end of the book sets up the possibility of seeing more of Berard and his rag-tag team of partners as he talks about setting up a detective agency in Charleston. And don't miss your chance to meet the author at his in-store book signing on Saturday, November 5th, from 2:30-4:30pm!
- Recommended by Nancy McFarlane, store employee
Triangles by Ellen Hopkins
(Atria, hardcover, $26.00)
With the same signature verse used in her multiple bestselling young adult novels, Hopkins now tackles big issues in the adult world, ranging from raising teenage daughters to infidelity to terminally ill children. Told from the perspectives of three women facing different mid-life challenges, poetry is the perfect medium for the feelings these problems create, whether personal experience is had or not. Watch a
video
of Ellen Hopkins discussing why she chose to write an adult novel, and read her
writing advice
.
- Recommended by Melissa Oates, store employee
Please Read (If at All Possible): The Girl Project by Kate Engelbrecht (Rizzoli, hardcover, $24.95)
In 2007, Kate Engelbrecht sent out cameras to thousands of teenage girls asking them to document their lives, their environment, anything that they'd want the world to know. Over 4000 cameras were returned along with answered questionnaires revealing what these girls think about themselves and how society perceives them. They tell us what they are proud of, what they are afraid of and how they are most misunderstood. Please Read (If at All Possible) is a compilation of a most treasured peek into the heart and soul of America's teenage girls. It's raw, beautiful and ultimately, profoundly inspiring.
- Recommended by Cyndi Clack, store employee
The History of the World According to Facebook by Wylie Overstreet
(It Books, paperback, $14.99)
Imagine if everything in the history of the world could be posted on Facebook, from the Big Bang and Creation to Obama's election and the recent earthquake in Japan. Formatted to look like Facebook status updates--complete with dates, events, friends and relationships--this book is beyond LOL funny; this one will make you ROFL!
- Recommended by Melissa Oates, store employee
Variant by Robison Wells
(HarperCollins, hardcover, $17.99)
After enrolling at Maxfield Academy on a scholarship, Benson Fisher finds that it is not the haven he thought it would be. He has to abide by the strict, often incomprehensible rules of the academy. Does he just relinquish his freedom and make the most of it like some of the students, or does he fight back and risk getting "detention". It doesn't seem like a hard choice until Benson learns that no student has ever come back from detention. Nothing is what it seems in this exciting young adult dystopian novel. Recommended for fans of The Maze Runner and Divergent.
- Recommended by Emily, store reader
Upcoming Releases
Steve Jobs by Walter Isaacson
(Simon & Schuster, hardcover, $35.00)
Based on more than forty interviews with Jobs conducted over two years--as well as interviews with more than a hundred family members, friends, adversaries, competitors, and colleagues--Walter Isaacson has written a riveting story of the roller-coaster life and searingly intense personality of a creative entrepreneur whose passion for perfection and ferocious drive revolutionized six industries: personal computers, animated movies, music, phones, tablet computing, and digital publishing.
Malcolm Gladwell: Collected by Malcolm Gladwell
(Little, Brown, hardcover boxed set, $80.00)
In the past decade, Malcolm Gladwell has written three books that have radically changed how we understand our world and ourselves: The Tipping Point, Blink, and Outliers. Gladwell's rare ability to connect with audiences of such varied interests has ensured that each title become a phenomenal bestseller with more than ten million copies in print combined. Now, his landmark investigations into the world around us are collected together for the first time in a beautifully repackaged, redesigned, and illustrated set.
Schott's Quintessential Miscellany by Ben Schott
(Bloomsbury, hardcover, $16.00)
Ben Schott returns to the miscellany format with a brand-new cabinet of curiosities. Inside, you'll find fascinating facts cheek by jowl with information you can't live without. All things are considered, from footwear labeling symbols, airport runway markings, and sign-writing brush sizes to the traditional method of counting sheep and how to smoke cigars while reading the news. Nothing escapes the jeweler's eye of this curator of unconsidered trifles.
Spontaneous Happiness by Andrew Weil
(Little, Brown, hardcover, $27.99, on sale 11/8/11)
Dr. Weil redefines the notion of happiness and demonstrates the limitations of the biochemical model of mental health. He presents a vast, scientifically proven array of integrative treatment strategies for low mood and depression, drawing on techniques from Ayurveda, Buddhism, acupuncture, psychotherapy, mindfulness training, and much more. Dr. Weil offers advice on lifestyle, behavior, and dietary changes, and helps readers assess their own emotional wellness and build personalized step-by-step plans to manage their moods.
Regional Fiction
Under the Skin by Vicki Lane
(Dell, paperback, $15.00)
Elizabeth Goodweather and her city-girl sister, Gloria, couldn't be more different. Now, to Elizabeth's intense displeasure, Gloria parks herself at Full Circle Farm, on the run from her latest man, who, she insists, is trying to kill her. Elizabeth thinks this is just another of her sister's fantasies. Besides, Elizabeth has her wedding to plan--if only she can overcome her fear that the man who already shares her life may not be what he appears to be. At this precarious crossroads, the sisters must turn to each other--or face a lifetime of consequences.
Joy in the Morning by Shirley Proctor Twiss
(Xlibris, paperback, $19.99)
Joy in the Morning is a homecoming for fans of Cotton in Augusta. Myra and her family are now in a later period of their lives, being tested by new challenges like the Great Depression and World War II, as well as old ones that persist through the years, but as always, Myra relies on the bond she shares with her husband James. Their six children add new twists to the story as they move into adulthood, and readers will recognize traits of both their mother and father as they establish their identities. And as Myra becomes aware of changes in the status of women brought on by the war years, she begins to look at herself as a person and not just a wife and mother, and she takes a stand that readers have long awaited. Meet the author at her launch party on Saturday, December 17th, from 3-5pm at St. Peter's Episcopal Church (910 Hudson Rd., Greenville).

General Fiction
Ed King by David Guterson
(Knopf, hardcover, $26.95)
In Seattle in 1962, Walter Cousins makes the biggest error of his life. He sleeps with Diane Burroughs, the au pair who's taking care of his children for the summer. Diane gets pregnant and leaves their baby on a doorstep, but not before setting in motion a tragedy of epic proportions. Their orphaned child, adopted by an adoring family and named Edward Aaron King, grows up to become a billionaire Internet tycoon and an international celebrity who unknowingly, but inexorably, hurtles through life toward a fate he may have no power to shape.
Silver Girl by Elin Hilderbrand (Reagan Arthur, paperback, $14.99, on sale 11/8/11)
Meredith Martin Delinn just lost everything because her husband Freddy cheated rich investors out of billions of dollars. Desperate and facing homelessness, Meredith receives a call from her old best friend, Constance Flute, and the two depart for a summer on Nantucket in an attempt to heal. But they're plagued by new and old troubles alike. When Connie's brother Toby--Meredith's high school boyfriend--arrives, Meredith must reconcile the differences between the life she is leading and the life she could have had.
View more November Literary Fiction releases
View all November Fiction releases
Mystery & Suspense
The Litigators by John Grisham
(Doubleday, hardcover, $28.95)
With recently unemployed young attorney David Zinc now on board, ambulance chasing partners Oscar Finley and Wally Fig are ready to tackle a really big case: Krayoxx, the number one cholesterol reducer for the dangerously overweight, has recently come under fire after several patients taking it have suffered heart attacks. Wally smells money. All Finley & Figg has to do is find a handful of people who have had heart attacks while taking Krayoxx, convince them to become clients, join the class action, and ride along to fame and fortune. With any luck, they won't even have to enter a courtroom! It almost seems too good to be true. And it is.
Kill Alex Cross by James Patterson
(Little, Brown, hardcover, $28.99, on sale 11/14/11)
The President's children are abducted, and Detective Alex Cross is one of the first on the scene. But someone very high-up is using the FBI, Secret Service, and CIA to keep him off the case. A deadly contagion in the water supply cripples half of the capital, and Alex discovers that someone may be about to unleash a devastating attack. Alex is forced to make a desperate decision that goes against everything he believes--one that may alter the fate of the entire country.
Christmas Eve Good Night by Doug Cushman
(Henry Holt, hardcover, $12.99)
If you were a snowman with a long carrot nose,
Coal for your eyes and a scarf for your clothes,
In your bed that's zero degrees Fahrenheit,
How would you wish your frosty papa good night?
Everyone needs to go to bed on Christmas Eve--even at the North Pole! In this joy-filled holiday romp, find out how polar bears, gingerbread men, elves, toys--even Santa--help their little ones settle down on an exciting night.
The Phantom Tollbooth 50th Anniversary Edition by Norman Juster
(Knopf, hardcover, $24.00)
It has been fifty years--and millions of readers--since the world was first introduced to Milo and his adventures in the Lands Beyond with Tock, the Humbug, and the captive princesses Rhyme and Reason. This special 50th anniversary edition includes brief essays from esteemed authors, educators, and artists; photos of the author an illustrator at the time of writing and today; the 35th anniversary essay by Maurice Sendak; and the complete text of the book.
The Hunger Games Companion by Lois H. Gresh
(St. Martin's Griffin, paperback, $12.99, on sale 11/8/11)
Go deeper into the post-apocalyptic world created by Suzanne Collins than you ever thought possible. This unauthorized guide takes the reader behind the stage and includes fascinating background facts about the action in all three books, a revealing biography of the author, and amazing insights into the series' main themes and features--from the nature of evil, to weaponry and rebellions, to surviving the end of the world. It's everything fans have been hungering for since the very first book!
The Scorpio Races by Maggie Stiefvater
(Scholastic, hardcover, $17.99)
The Scorpio Races happen at the start of every November. Riders attempt to keep hold of their water horses long enough to make it to the finish line, hopefully alive. Sean Kendrick is the returning champion. He is a young man of few words, and if he has any fears, he keeps them buried deep. Puck Connolly is different. She never meant to ride in the Scorpio Races, but fate hasn't given her much of a choice. So she enters the competition--the first girl ever to do so. She is in no way prepared for what is going to happen.
An Elf's Story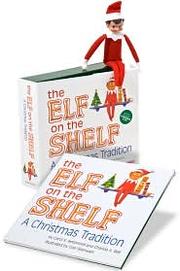 The Elf on the Shelf is coming to TV! On Friday, November 25th, CBS will air the animated Christmas special, An Elf's Story, during their primetime lineup. We will have copies of the DVD on-sale the next day, November 26th, for $14.95!



We are taking

pre-orders

for the DVD as well as the

Elf on the Shelf

boxed set ($29.95) which we expect to have back in stock at the beginning of December.
Thanks for your continued patronage!
Sincerely,
Jill Hendrix, Owner
Fiction Addiction
Picture Books
Nonfiction
Early Readers
Middle Readers
Teens
More Holiday Gift Ideas
A Very Special Holiday Promotion!
Buy 2 Eric Carle Very picture books for $35.00, and receive a FREE tote bag featuring new Eric Carle art!
Veteran's Day Is November 11th

For each copy of What It Is Like to Go to War by Karl Marlantes (Atlantic Monthly, hardcover, $25.00) you purchase on Friday, November 11th, or Saturday, November 12th, receive a FREE copy of the author's New York Times bestseller, Matterhorn (Grove, paperback, $15.95)!
Bones returns to TV November 23rd!
Tintin is coming to theaters Dec. 23!
When Tintin buys a model ship called the Unicorn, he doesn't realize he's about to become the center of a centuries-old family feud involving nefarious pirates and treasure! Following clues from the high seas to the blazing-hot desert, Tintin and his dog Snowy make new friends and outwit new enemies as they uncover the secret of the Unicorn.
At the Movies
Volunteers Welcome!
We love to have volunteers help out at the store! Our volunteers receive a free "advance reading copy" for every three hours worked, as well as a 20% discount on all merchandise. If you're interested in volunteering at Fiction Addiction, please email Jill at