Dear Fiction Addiction customer,
This Saturday, May 7th, marks Fiction Addiction's 10th anniversary! Please join us as we celebrate both our store anniversary and the launch of local author Michael Forsyth's new book,
The Hour of the Beast
(Outskirts Press, paperback, $18.95) from 4-6pm.
As you know, this has been a tough couple of years for independent bookstores, what with the recession and the popularity of e-books, which we find are cutting into our sales. We are happy that we are still around and that we are able to bring you even more author events than in the past. As we move forward, though, we are keeping a close eye on our bottom line and we've decide that we need to adjust our trade credit policies. We still want you to be able to use your credit like cash -- toward new books, event tickets, or whatever you want -- but our credit reimbursement will now be as follows, effective immediately:
Adult hardcover books: $1.50
Adult trade paperbacks: $1.00
Adult mass-markets: $.75
Kid's & YA hardcovers with dust jackets: $1.00
Other kid's and YA books: $.50

We hope you understand and we're happy to continue looking at one bag of your trade-ins per person per visit.
Please note that we will be closed Monday, May 30th for Memorial Day.
May Events
Thursday, May 12th: Book Your Lunch with Therese Fowler @ The Lazy Goat, 12-2 pm, $25 per person
Meet North Carolina author Therese Fowler, whose new novel, Exposure (Ballantine, hardcover, $25.00), deals with an intense teenage love and a nightmarish legal maelstrom that threatens to destroy two families. Recommended for fans of Jodi Picoult; this book should be required reading for every parent, grandparent, and teacher of a modern teenager. To purchase a ticket to the event, call us at 864-675-0540 or buy online at www.bookyourlunch.com.
Friday, May 13th: Jim Minick In-Store Signing, 2-4pm
Saturday, May 14th: Alex Kudera In-Store Signing, 1-3pm
South Carolina author Alex Kudera will be signing copies of his debut novel, Fight for Your Long Day (Atticus Books, paperback, $14.95), at Fiction Addiction on Saturday, May 14th, from 1-3 pm. If you can't make the signing, just give us a call at 864-675-0540 to reserve a copy.
Tuesday, May 17th: Book Your Lunch with Karen White & Wendy Wax @ The Lazy Goat, 12-2pm, $25 per person

Karen White
returns for another Book Your Lunch event with us for her new book,
The Beach Trees
(New American Library, paperback, $15.00). Joining her will be fellow Atlanta author
Wendy Wax
, discussing her new book,
Ten Beach Road
(Berkley, paperback, $15.00).
To purchase a ticket, call us at 675-0540 or buy online at www.bookyourlunch.com .
Tuesday, May 17th: Fiction Addiction Book Club @ Java Jolt (1099 E. Butler Rd., Mauldin), 7 pm
The Fiction Addiction Book Club is open to the public and meets the 3rd Tuesday of each month. In May, come discuss Charlotte Bronte's classic novel, Jane Eyre (HarperCollins, paperback, $8.99).
Then on June 21st, we will be discussing Little Bee by Chris Cleave (Simon & Schuster, paperback, $15.00).
Friday, May 20th: Byron Dickson In-Store Signing, 12-2pm
Virginia author and architect
Byron Dickson
will be signing copies of his new book,
The National D-Day Memorial: Evolution of an Idea
(Dickson Architects, paperback, $24.95), at Fiction Addiction on Friday, May 20th, from 12-2pm. If you can't make the signing, just give us a call at 864-675-0540 to reserve a copy.


Saturday, May 21st: J Monkeys In-Store Signing, 3-5pm
Connecticut author
J Monkeys
will be signing copies of the first book in her new Livingston Wexford Adventures series,
The Cordovan Vault
(CreateSpace, paperback, $11.00), at Fiction Addiction on Saturday, May 21st, from 3-5 pm. If you can't make the signing, just give us a call at 864-675-0540 to reserve a copy.
Tuesday, June 7th: Book Your Lunch with Rebecca Rasmussen @ The Lazy Goat, 12-2pm, $25 per person
Take this rare opportunity to meet St. Louis author Rebecca Rasmussen, whose debut novel, The Bird Sisters (Crown Publishers, hardcover, $24.00), "is a unique, beautifully written, and heartbreaking story that explores the fierce bonds, wounds, and tender complexities of the human heart." -Beth Hoffman, bestselling author of Saving CeeCee Honeycutt. To purchase a ticket, call us at 864-675-0540 or buy online at www.bookyourlunch.com.
Children's Storytime
Join us for storytime every Thursday morning at 10:30am. We will be reading the following titles during May:
5th:
T. Rex and the Mother's Day Hug
by Lois G. Grambling (Katherine Tegen, paperback, $6.99)
12th:
Llama Llama Red Pajama
by Anna Dewdney (The Viking Press, hardcover, $16.99)
19th:
Tony Baloney
by Pam Munoz Ryan (Scholastic, hardcover, $16.99)
26th:
My Garden
by Kevin Henkes (Greenwillow, hardcover, $17.99)
May's Store Picks
Guilt by Association by Marcia Clark
(Mulholland Books, hardcover, $25.99)
I expected a mystery/thriller by Marcia Clark to contain realistic descriptions of the way the justice system and the police department interact to find and prosecute criminals, and Guilt by Association didn't disappoint. The two main characters, best friends Deputy DA Rachel Knight and Police Detective Bailey Keller are witty, wise-cracking, smart, tenacious investigators who slowly but surely peel away the layers of two important cases--one they are supposed to be solving, and one they have been ordered to leave alone. The book was a fun read, and I can't wait to hear more from DA Rachel Knight. - Recommended by Nancy McFarlane, store employee
Divergent by Veronica Roth (Katherine Tegen Books, hardcover, $17.99)

Hunger Games fans don't despair. Divergent by Veronica Roth will be your new YA dystopian fix. You'll root wholeheartedly for Beatrice (a.k.a. Tris) as she tries to survive her deadly initiation into adult society. -Recommended by Jill Hendrix, store owner
What I Wish for You by Patti Digh (Skirt! Books, hardcover, $16.95)
When her oldest daughter graduated high school and began her journey to college, Patti Digh asked for words of wisdom from the everyday readers of her blog. This is the result. Beautiful reminders of how to live a life accompanied by artwork from her readers, as well. This is an excellent gift not only for graduates, but for anyone you love. - Recommended by Cynthia Clack, store employee
The Internet Is a Playground by David Thorne (Jeremy P. Tarcher, paperback, $14.95)
If you've ever had a sarcastic reply come to mind--to a co-worker, perhaps a bill collector--but have bitten your tongue, this book is a satisfying (and hilarious!) release. Compiled from real e-mail correspondence by the author, this book is sure to make you LOL! - Recommended by Melissa Oates, store employee
A Hard Death by Jonathan Hayes (HarperCollins, hardcover, $25.99)
Forensic pathologist Dr. Edward Jenner accepts his friend and mentor's request to fill in for him for three months as Medical Examiner for the small town of Port Fontaine, FL. He hopes it will give him time to relax and get over the horrors that caused him to leave NYC in disgrace. Port Fontaine is supposed to be a place where no one ever dies violently, or at least they didn't until Jenner came to town. Jenner is a flawed by very likeable guy who is determined to uncover what is going on in Port Fontaine. Even with the horrors of NYC fresh in his mind, he doesn't sit back and accept answers that he knows are not the truth. A great new series that fans of Patricia Cornwell should enjoy. - Recommended by Nancy McFarlane, store employee


Upcoming Releases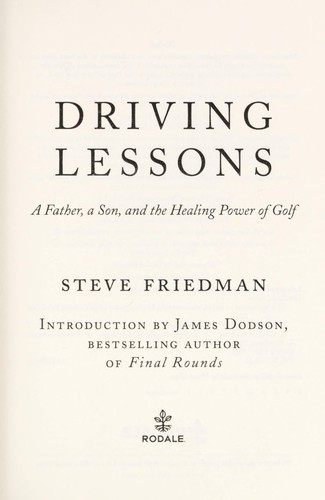 Driving Lessons by Steve Friedman (Rodale Press, hardcover, $15.00, 5/10/11)
When Steve Friedman was a child growing up in the suburbs of St. Louis, the game of golf was, to him, mysterious and dark. His father's passion for it caused friction in his marriage and eluded the interest of his youngest son, who was devoted instead to basketball. For that and many other reasons, the two failed to bond, ultimately leading to an awkward and unhappy relationship. But Friedman never forgot the love his father had for gold, and after many years, when he was in his forties, he reached out and asked his dad to teach him the game. This small volume is the sweet yet unsentimental story of that experience--the tale of two men using the game of golf to find a way to connect with each other across decades of disagreement and misunderstanding. For anyone who is a golfer, a father, or a son, this book will be a treasure.
View more May sports & recreation releases
Drive by Daniel H. Pink (Riverhead Books, paperback, $16.00)
Most people believe that the best way to motivate is with rewards like money--the carrot-and-stick approach. That's a mistake, says Daniel H. Pink in Drive. In this provocative and persuasive new book, he asserts that the secret to high performance and satisfaction--at work, at school, and at home--is the deeply human need to direct our own lives, to learn and create new things, and to do better by ourselves and our world. Drawing on four decades of scientific research on human motivation, Pink exposes the mismatch between what science knows and what business does--and how that affects every aspect of life. He examines the three elements of true motivation--autonomy, mastery, and purpose--and offers smart and surprising techniques for putting these into action in a unique book that will change how we think and transform how we live.
View more May business & economics releases
Southern Living Off the Eaten Path by Editors of Southern Living Magazine (Oxmoor House, paperback, $21.95, 5/10/11)
Take a tasty tour along the highways and unique back roads of the South with author Morgan Murphy as he uncovers the best eateries and unique recipes this region has to offer. Part cookbook, part delicious journey through the South, Southern Living Off the Eaten Path is a discovery guide for people who love Southern food. Full-color photography takes readers inside these community landmarks. Prized recipes are pried out of secretive restaurant cooks and vetted in the Southern Living Test Kitchens so they can be replicated at home when readers can't hit the road for their roadfood fix.
View more May cooking releases
The Reading Promise by Alice Ozma (Grand Central Publishing, hardcover, $24.99)
When Alice Ozma was in 4th grade, she and her father decided to see if he could read aloud to her for 100 consecutive nights. On the hundreth night, they shared pancakes to celebrate, but it soon became evident that neither wanted to let go of their storytelling ritual. So they decided to continue what they called "The Streak." Alice's father read aloud to her every night without fail until the day she left for college. Alice approaches her book as a series of vignettes about her relationship with her father and the life lessons learned from the books he read to her.
Stories I Only Tell My Friends by Rob Lowe (Henry Holt and Company, hardcover, $26.00)
A teen idol at fifteen, an international icon and founder of the Brat Pack at twenty, and one of Hollywood's top stars to this day, Rob Lowe chronicles his experiences as a painfully misunderstood child actor in Ohio uprooted to the wild counterculture of mid-seventies Malibu, where he embarked on his unrelenting pursuit of a career in Hollywood. The Outsiders placed Lowe at the birth of the modern youth movement in the entertainment industry. During his time on The West Wing, he witnessed the surreal nexus of show business and politics both on the set and in the actual White House. And in between are deft and humorous stories of the wild excesses that marked the eighties, leading to his quest for family and sobriety. Never mean-spirited or salacious, Lowe delivers unexpected glimpses into his successes, disappointments, relationships, and one-of-a-kind encounters with people who shaped our world over the last twenty-five years. These stories are as entertaining as they are unforgettable.
View more May biography & autobiography releases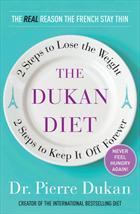 The Dukan Diet by Dr. Pierre Dukan (Crown, hardcover, $26.00)
Devised by Dr. Pierre Dukan, a French medical doctor who has spent his career helping people to lose weight, the Dukan Diet rejects counting calories and promises permanent weight loss while allowing adherents to eat as much as they like.
The Dukan Diet has helped millions in France, where it has been number one for more than ten years and adopted in twenty countries, including the United Kingdom, Poland, Korea and Brazil. All together, The Dukan Diet has sold more than 3 million copies worldwide.
View more May health and fitness releases
Regional Fiction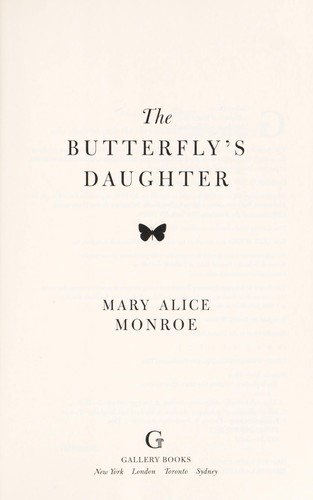 The Butterfly's Daughter by Mary Alice Monroe (Gallery Books, hardcover, $25.00)
Four very different women embark on a transformational journey that follows the migrating monarchs across the United States to Mexico. The story begins when Luz Avila's grandmother, the local butterfly lady, purchases an old, orange VW bug for a road trip home to Mexico. When she unexpectedly dies, Luz is inspired to take her grandmother's ashes home. In the manner of the Aztec myth of the goddess who brings light to the world, Luz attracts a collection of lost women, each seeking change in their lives. The Mexican people believe the monarchs are the spirits of the recently departed and Luz taps into ancient rituals and myths as she follows the spectacular, glittering river of orange monarchs in the sky to home.
Backseat Saints by Joshilyn Jackson (Grand Central Publishing, paperback, $13.99)
Rose Mae Lolley's mother disappeared when she was eight, leaving Rose with a heap of old novels and a taste for dangerous men. Now, as demure Mrs. Ro Grandee, she's living the very life her mother abandoned. She's all but forgotten the girl she used to be-teenaged spitfire, Alabama heartbreaker, and a crack shot with a pistol-until an airport gypsy warns Rose it's time to find her way back to that brave, tough girl . . . or else. Armed with only her wit, her pawpy's ancient .45, and her dog Fat Gretel, Rose Mae hightails it out of Texas, running from a man who will never let her go, on a mission to find the mother who did. Starring a minor character from Jackson's bestselling gods in Alabama, Backseat Saints will dazzle readers with its stunning portrayal of the measures a mother will take to right the wrongs she's created, and how far a daughter will travel to satisfy the demands of forgiveness.
General Fiction
The Story of Beautiful Girl by Rachel Simon (Grand Central Publishing, hardcover, $24.99)
It is 1968. Lynnie, a young white woman with a developmental disability, and Homan, an African American deaf man, are locked away in an institution,the School for the Incurable and Feebleminded, and have been left to languish, forgotten. Deeply in love, they escape, and find refuge in the farmhouse of Martha, a retired schoolteacher and widow. But the couple is not alone--Lynnie has just given birth to a baby girl. When the authorities catch up to them that same night, Homan escapes into the darkness, and Lynnie is caught. But before she is forced back into the institution, she whispers two words to Martha: "Hide her." And so begins the 40-year epic journey of Lynnie, Homan, Martha, and baby Julia--lives divided by seemingly insurmountable obstacles, yet drawn together by a secret pact and extraordinary love.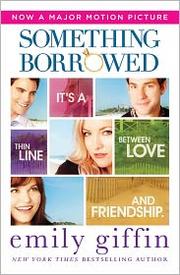 Something Borrowed by Emily Giffin (St. Martin's Press, paperback, $14.99)
Everyone is raving about Emily Giffin and Something Borrowed!
"Emily Giffin brings a fresh, new voice to women's fiction. Something Borrowed is a deftly written and convincing tale of a friendship gone comically--and at times poignantly--awry."
- Meg Cabot, author of The Boy Next Door and The Princess Diaries
Christian Fiction
The Fine Art of Insincerity by Angela Hunt (Howard Books, paperback, $14.99)
Three grown Southern sisters have ten marriages between them--and more loom on the horizon-when Ginger, the eldest, wonders if she's the only one who hasn't inherited what their family calls "the Grandma Gene": the tendency to like the casualness of courtship better than the intimacy of marriage. Could it be that her two sisters are fated to serially marry, just like their seven-times wed grandmother, Mrs. Lillian Irene Harper Winslow Goldstein Carey James Bobrinski Gordon George? It takes a "girls only" weekend, closing up Grandma's treasured beach house for the last time, for the sisters to really unpack their family baggage, examine their relationship DNA, and discover the true legacy their much-marrying grandmother left behind...
The Priest's Graveyard by Ted Dekker (Center Street, hardcover, $24.99)
Two abandoned souls are on the hunt for one powerful man. Soon, their paths will cross and lead to one twisted fate. Danny Hansen is a Bosnian immigrant who came to America with hopes of escaping haunted memories of a tragic war that took his mother's life. Now he's a priest who lives by a law of love and compassion. It is powerful men and hypocrites who abide by legal law but eschew the law of love that most incense Danny. As an avenging angel, he believes it is his duty to show them the error of their ways, at any cost. Renee Gilmore is the frail and helpless victim of one such powerful man. Having escaped his clutches, she now lives only to satisfy justice by destroying him, regardless of whom she must become in that pursuit. But when Danny and Renee's paths become inexorably entangled things go very, very badly and neither of them may make it out of this hunt alive. Judge not, or you too will be judged.
View all May Christian fiction releases
Historical Fiction
The Long Song by Andrea Levy (Picador, paperback, $15.00)
In her follow-up to Small Island, winner of the Whitbread Book of the Year Award and the Orange Prize for Fiction, Andrea Levy once again reinvents the historical novel. Told in the irresistibly willful and intimate voice of Miss July, with some editorial assistance from her son, Thomas, The Long Song is at once defiant, funny, and shocking. The child of a field slave on the Amity sugar plantation in Jamaica, July lives with her mother until Mrs. Caroline Mortimer, a recently transplanted English widow, decides to move her into the great house and rename her "Marguerite." Together they live through the bloody Baptist War and the violent and chaotic end of slavery. An extraordinarily powerful story, "The Long Song leaves its reader with a newly burnished appreciation for life, love, and the pursuit of both" (The Boston Globe).
My Name is Mary Sutter by Robin Oliveira (Penguin Books, paperback, $15.00)
Mary Sutter is a brilliant young midwife who dreams of becoming a surgeon. Eager to run away from recent heartbreak, Mary travels to Washington, D.C., to help tend the legions of Civil War wounded. Under the guidance of two surgeons, who both fall unwittingly in love with her, and resisting her mother's pleas to return home to help with the difficult birth of her twin sister's baby, Mary pursues her medical career against all odds. Rich with historical detail--including cameo appearances by Abraham Lincoln and Dorothea Dix, among others--My Name Is Mary Sutter is certain to be recognized as one of the great novels about the Civil War.
View more May historical fiction releases
Mysteries & Romantic Suspense
Deceptions by Rebecca Frayn (Atria Books, paperback, $15.00)
Julian and Annie have only just announced their forthcoming marriage when Annie's twelve-year-old son, Dan, fails to come home from school. Despite an extensive police investigation, the days turn into weeks and it is as if Dan has vanished into thin air. Over the next three years Annie refuses to give up hope that somewhere her son is alive and will one day return home. Julian, meanwhile, can't help but yearn for Annie to put the past behind her and move on. Then, out of the blue, a call brings shocking news of Dan's fate. And far from being over, it seems the mystery of his disappearance is only just beginning. In spare, searing prose, Deceptions addresses our simultaneous need for-and wariness of-human connection and the extremes that we are driven to by these competing impulses. Marking British literary star Rebecca Frayn's arrival in the United States, this is fiction at its riveting best.
The Dogs of Rome by Conor Fitzgerald (Bloomsbury, paperback, $16.00)
In this accomplished and riveting thriller, police inspector Alec Blume battles organized crime, political pressure, and his own demons as he investigates the death of Arturo Clemente. Blume, a clever American expatriate with a disposition against authority, soon realizes that he is being watched from on high. Forced to negotiate with powerful, suspicious people on all sides of the law, Blume must rely on instinct, drive, and luck to find the killer. The Dogs of Rome is both a thrilling detective story and a vision of underground Rome. Blume is a perfect hero for this story: intelligent but flawed, cynical but unafraid. He is a trustworthy and compelling protagonist for this first installment in a gritty and promising series.
10th Anniversary by James Patterson (Little, Brown and Company, hardcover, $27.99)
Detective Lindsay Boxer's long-awaited wedding celebration becomes a distant memory when she is called to investigate a horrendous crime: a badly injured teenage girl is left for dead, and her newborn baby is nowhere to be found. Lindsay discovers that not only is there no trace of the criminals--but that the victim may be keeping secrets as well. With James Patterson's white-hot speed and unquenchable action, 10th Anniversary is the most deliciously chilling Women's Murder Club book ever.
Innocent by Scott Turow (Grand Central Publishing, paperback, $14.99, 5/10/11)
The sequel to the genre-defining, landmark bestselling debut Presumed Innocent, the legal thriller Innocent continues the story of Rusty Sabich, now a Kindle County, IL, chief appellate judge, and prosectuing attorney Tommy Molto who are, once again, twenty-two years later, pitted against each other in a riveting psychological match after the mysterious death of Rusty's wife.
The Sixth Man by David Baldacci (Grand Central Publishing, hardcover, $27.99)
Romance & Supernatural Romance
Born of Shadows by Sherrilyn Kenyon (Grand Central Publishing, hardcover, $21.99)
For Caillen Dagan, a defiant soldier of fortune, survival isn't a right, it's a brutal daily battle. Moving through the Ichidaian universe like a wraith, his brushes with the law and death are legendary. But when an act of rare heroism reveals his hidden birthright, he's forced into a world much more dangerous and cold-hearted than the bloody streets where he was raised-one of obscene wealth and lethal politics. Ferocious and determined, Desideria serves as an official bodyguard for her queen. Born of questionable genetics, she will do anything to prove herself worthy of the weapons she carries and the position she's won by combat. But when she uncovers a ruthless plot to assassinate the queen and overthrow her country's government, Desideria is caught in the crosshairs. With assassination contracts out on both of them, Caillen and Desideria must learn to fight together or die alone. And if they fail, their governments will fall into the hands of an unimaginable evil.
View more May romance releases
Science Fiction, Fantasy & Horror
The Lotus Eaters by Tom Kratman (Baen Publishing, paperback, $7.99)
Sometimes paranoia is just a heightened state of awareness. Carrera's won his war, and inflicted a horrific revenge upon his enemies. But there are wars after wars. The Tauran Union is planning an attack. The criminals of neighboring states are already attacking, and threatening to embroil him in a war with the planet's premier power. His only living son is under fire among the windswept mountains of Pashtia. An enemy fleet is hunting his submarines. His organization has been infiltrated by spies. One of the two governments of his adopted country, Balboa, is trying to destroy everything he's built and reinstitute rule by a corrupt oligarchy. Worst of all, perhaps, he, himself, bearing a crushing burden of guilt, isn't quite the man he once was. Fortunately, the man he once was, was lucky enough to marry the right woman....
Longeye by Sharon Lee and Steve Miller (Baen Publishing, paperback, $7.99)
Hidden from the human-inhabited world by the inimical magical device known as the keleigh, the Vaitura has become a subtle battleground where the once all-powerful Elder Fey strive against each other and the upstart Queen to regain ascendancy. Of all the Elder Fey it is Altimere who is strongest in magical kest and Altimere who is most devious. Pitted against Zaldore and her group seeking to manipulate the convalescing Ranger knows as Longeye to foil the Queen and rule the world, Altimere dares to utilize the untested powers of half-human, half-Fey Rebecca Beauvally, recognized by the elemental denizens of the Vaitura as The Gardener.
Prescription for Chaos by Christopher Anvil (Baen Publishing, paperback, $7.99)
Science and technology have made our lives easier, cured diseases, with achievements that an earlier age would have considered impossible. But once in a while, the law of unintended consequences breaks loose. Christopher Anvil considers the two faces of technological innovation: Sometimes the result is a literal life-saver; but at other times a breakthrough may not break quite the way it was supposed to.
The upside and downside of marvelous new gadgets, as told by a master of science fiction adventure with a prescription for fun.
Abraham Lincoln, Vampire Hunter by Seth Grahame-Smith (Grand Central Publishing, paperback, $13.99
Indiana, 1818. Moonlight falls through the dense woods that surround a one-room cabin, where a nine-year-old Abraham Lincoln kneels at his suffering mother's bedside. She's been stricken with something the old-timers call "Milk Sickness." "My baby boy..." she whispers before dying. Only later will the grieving Abe learn that his mother's fatal affliction was actually the work of a vampire. Using Lincoln's secret journal as his guide and writing in the grand biographical style of Doris Kearns Goodwin and David McCullough, Seth has reconstructed the true life story of our greatest president for the first time--all while revealing the hidden history behind the Civil War and uncovering the role vampires played in the birth, growth, and near-death of our nation.
Children's Books & Young Adult
Kitty's owners are taking a week off and leaving Kitty and Puppy at home. So who's going to watch them? Good ol' Uncle Murray, star of the Fun Facts feature of previous Kitty books--the guy you thought knew everything about cats. Think again! It isn't long before Uncle Murray is driven to near madness by shenanigans of epic proportions.
Thanks for your continued patronage!
Sincerely,
Jill Hendrix, Owner
Fiction Addiction
1020A Woodruff Rd.
Greenville, SC 29607
864-675-0540
Special Signed Editions

We have just received a carton of signed copies of
If You Ask Me (And Of Course You Won't)
by Betty White (Penguin, hardcover, $25.95). Need a great last-minute Mother's Day present?
Attend the
SC Book Festival
May 13-15th in Columbia, SC
The festival will feature more than
120 authors in solo and panel presentations, more than 90 exhibitors selling books
and book-related items, book signings, special ticketed events, a children's stage,
and much more.

The festival is free, but there are some special ticketed events:

Friday, May 13th: Master classes in writing, $35


Opening night reception,
Friday, May 13, 7:00 - 10:00 p.m. $60

Brunching with authors:
Sunday, May 15, 9:30 - 11:00 a.m., $35
Memorial Day is May 31st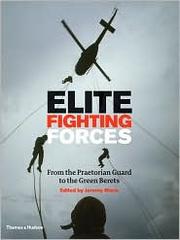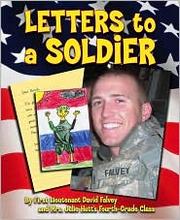 At the Movies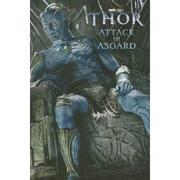 Thor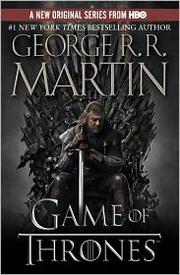 A Game of Thrones
on HBO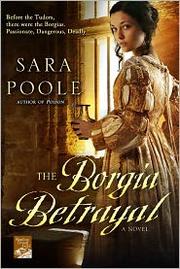 The
Borgias
on Showtime
May Is Also Short Story Month