Greetings!
Thanks everyone who responded to my quick, painless survey! Your input has been invaluable and I hope to have some great event announcements soon. So stay tuned...
In the meantime, consider taking part in Greenville's
2011 Amazing Read
! The Greenville County Library is asking everyone in Greenville to read the same book during the month of April:
The Secret Life of Bees
by Sue Monk Kidd (Penguin, paperback, $15.00)! We still have some signed copies left from the kickoff event.
April Events
Wednesday, April 13th: Book Your Lunch with River Jordan
@ Soby's, 12-2 pm, $25 per person

Meet Southern novelist and radio host
River Jordan
, who makes a foray into non-fiction with her inspiring new memoir,
Praying for Strangers: An Adventure of the Human Spirit
(Berkley, hardcover, $24.95).
To purchase a ticket, call us at 675-0540 or buy online at www.bookyourlunch.com.
Saturday, April 16th: Fun Cupcake-Decorating Event
In-store @ 10:30, Session Two @ 11:30, $5 per person
Bring your children to Fiction Addiction for some decorating fun inspired by the book Dress Your Cupcake by Joanna Farrow (Spruce, paperback, $14.99)! For $5 per person, each child will get to decorate two Easter-themed cupcakes to take home with them. Space is limited, so we recommend that you pre-register online or by calling 675-0540. (Please note that children ages 7 and under must have an adult helper for this event.)
Tuesday, April 19th: Fiction Addiction Book Club
@ Java Jolt (1099 E. Butler Rd, Mauldin), 7pm

The Fiction Addiction Book Club is open to the public and meets the 3rd Tuesday of each month. In April, come discuss Garth Stein's
New York Times
bestselling novel,
The Art of Racing in the Rain
(HarperCollins, paperback, $14.99).
Then on May 17th, we will be discussing
Jane Eyre
by Charlotte Bronte (HarperCollins, paperback, $8.99).
Thursday, April 28th: Book Your Lunch with Christy English
@ The Lazy Goat, 12-2pm, $25 per person
Meet
Christy English
, who delves into the early life of the legendary Eleanor of Aquitaine in her new historical novel,
To Be Queen
(New American Library, paperback, $15.00, on-sale 4/5).
To purchase a ticket, call us at 675-0540 or buy online at www.bookyourlunch.com.





Saturday, April 30th, 1-3pm: Mickey Beckham In-Store Signing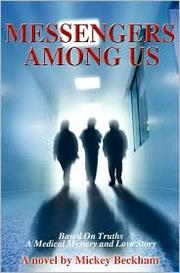 Upstate SC author Mickey Beckham will be signing copies of his new novel, Messengers Among Us (BookSurge, paperback, $24.95), at Fiction Addiction on Saturday, April 30th, from 1-3 pm. If you can't make the signing, just give us a call at 675-0540 to reserve a copy of any of Mickey's book.
Wednesday, May 4th: Book Your Lunch with Mary Alice Monroe
@ The Lazy Goat, 12-2pm, $25 per person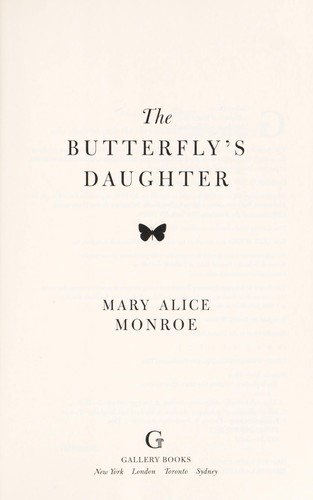 Join us for a chance to meet bestselling Southern novelist Mary Alice Monroe. In her latest book, The Butterfly's Daughter (Gallery Books, hardcover, $25.00, on-sale 5/3), she once again delivers a powerful and compelling novel of self-discovery that parallels an awe-inspiring event in nature.To purchase a ticket, call us at 675-0540 or buy online at www.bookyourlunch.com .






Children's Storytime
Join us for storytime every Thursday morning at 10:30am. We will be reading the following titles during April:


7th:
Where's Spot?
by Eric Hill (Putnam, board book, $7.99)

14th:
The Cow Loves Cookies
by Karma Wilson (McElderry Books, hardcover, $16.99)

21st:
Looking for Easter
by Dori Chaconas (Albert Whitman, paperback, $6.99)

28th:
Guyku: A Year of Haiku for Boys
by Bob Raczka (Houghton Mifflin Harcourt, hardcover, $14.99)
April's Store Picks
The Ice Princess by Camilla Lackberg
(Free Press, paperback, $15.00)

The Ice Princess is the American debut from Swedish mystery writer Camilla Lackberg. It is the first in a series about biographer Erica Falck, who goes back to her small hometown fishing village to clean out her parents' home after their death, and her childhood friend Patrik Hedstrum, who is now a police inspector. Solving the murder of another of Erica's childhood friends uncovers many secrets from the past that finally came to light because one person was tired of all of the lies. The secrets and eventually the murderer are revealed because of good investigative skills--paying attention to minute details and noticing things that are out of place.
- Recommended by Nancy McFarlane, store employee
Mockingbird by Kathryn Erskine
(Puffin, paperback, $6.99)

In Caitlin's world, everything is black or white. Things are good or bad. Anything in between is confusing. That's the stuff Caitlin's older brother, Devon, has always explained. But now Devon's dead and Dad is no help at all. Caitlin wants to get over it, but as an eleven-year-old girl with Asperger's, she doesn't know how. When she reads the definition of closure, she realizes that is what she needs. Celebrate Autism Awareness Month with this must-read gem, one of the most moving novels of the year.
- Recommended by Jill Hendrix, store owner


Wreck This Journal by Keri Smith
(Perigee, paperback, $12.95)

Why would you buy a journal just to purposefully spill your coffee on it, poke holes in it, run a page through the washer? It is liberating! Find the freedom not only to color outside the lines but to destroy the limitations of the creative do's and don'ts. If there's a rule, this book will break it.
-Recommended by Cynthia Clack, store employee


Learning to Swim by Sara J. Henry
(Crown, hardcover, $24.00)

Learning to Swim will hook you from the minute Troy sees something drop into Lake Champlain from a ferry, and will hold you spellbound until the thrilling and surprising conclusion. Troy Chance is a wonderful, inspiring new heroine--spunky, independent, vulnerable, and lovable. -Recommended by Nancy McFarlane, store employee
Zorgamazoo by Robert Paul Weston
(Razorbill, paperback, $7.99)

Written in verse and accompanied by fanciful illustrations and eye-catching typographical changes, this adventure tale will captivate audiences of all ages. Recipient of the E.B. White Read Aloud Honor, the rhythm and rhyme of the story lend it an especially good read-aloud quality. - Recommended by Melissa Oates, store employee



Doodle Diary: Art Journaling for Girls by Dawn Devries Sokol (Gibbs Smith, paperback, $12.99)

Doodle Diary is bursting with fun and inspiration. It is full of colorful pages of writing prompts and creative ideas such as "Words to Use and Words NOT to Use" and "Doodle Splotches". Pair this book with a pack of gel pens and you've got a great gift for a girl of any age!
- Recommended by Cynthia Clack, store employee



Gone with a Handsomer Man by Michael Lee West (Minotaur, hardcover, $24.99)

Michelle West has found the perfect recipe for a laugh-out-loud read, which is also a great mystery. She takes Teeny Templeton, a very southern heroine who is also a terrific cook, a beautiful lowcountry setting, a hysterical opening scene with Teeny's fianc
é
e playing naked badminton with two other women, and mixes them all together with murder and mayhem. You will not stop laughing, and the mystery will keep you guessing until the very end.
- Recommended by Nancy McFarlane, store employee


Upcoming Releases
Fire Season by Philip Connors
(Ecco, hardcover, $24.99)
A decade ago Philip Connors left work as an editor at the Wall Street Journal and talked his way into a job far from the streets of lower Manhattan: working as one of the last fire lookouts in America. Spending nearly half the year in a 7' x 7' tower, 10,000 feet above sea level in remote New Mexico, his tasks were simple: keep watch over one of the most fire-prone forests in the country and sound the alarm at the first sign of smoke. Fire Season is Connors's remarkable reflection on work, our place in the wild, and the charms of solitude. The landscape over which he keeps watch is rugged and roadless--it was the first region in the world to be officially placed off limits to industrial machines--and it typically gets hit by lightning more than 30,000 times per year. Connors recounts his days and nights in this forbidding land, untethered from the comforts of modern life: the eerie pleasure of being alone in his glass-walled perch with only his dog Alice for company; occasional visits from smokejumpers and long-distance hikers; the strange dance of communion and wariness with bears, elk, and other wild creatures; trips to visit the hidden graves of buffalo soldiers slain during the Apache wars of the nineteenth century; and always the majesty and might of lightning storms and untamed fire.
View more April nature releases
How Italian Food Conquered the World by John F. Mariani (Palgrave, hardcover, $25.00)
Not so long ago, Italian food was regarded as a poor man's gruel-little more than pizza, macaroni with sauce, and red wines in a box. Here, John Mariani shows how the Italian immigrants to America created, through perseverance and sheer necessity, an Italian-American food culture, and how it became a global obsession. The book begins with the Greek, Roman, and Middle Eastern culinary traditions before the boot-shaped peninsula was even called "Italy," then takes readers on a journey through Europe and across the ocean to America alongside the poor but hopeful Italian immigrants who slowly but surely won over the hearts and minds of Americans by way of their stomachs. Featuring evil villains such as the Atkins diet and French chefs, this is a rollicking tale of how Italian cuisine rose to its place as the most beloved fare in the world, through the lives of the people who led the charge.
Washington: Lessons in Leadership by Gerald M. Carbone (Palgrave, paperback, $14.00)
Before he became "the Father of our Country," George Washington was the Father of the American Army. He took troops that had no experience, no tradition, and no training, and fought a protracted war against the best, most disciplined force in the world--the British Army. Deftly handling the political realm, he left his mark with a vision of the Revolution as a war of attrition and his offensives which were as brilliant as they were unpredictable. In Washington, award-winning author Gerald M. Carbone argues that it is this sort of fearless but not reckless, spontaneous but calculated offensive that Washington should be remembered for--as a leader not of infallibility but of greatness.
Something Borrowed by Emily Giffin
(St. Martin's Paperbacks, paperback, $7.99)
Rachel White is the consummate good girl. A hard-working attorney at a large Manhattan law firm and a diligent maid of honor to her charmed best friend Darcy, Rachel has always played by all the rules. Since grade school, she has watched Darcy shine, quietly accepting the sidekick role in their lopsided friendship. But that suddenly changes the night of her thirtieth birthday when Rachel finally confesses her feelings to Darcy's fiance, and is both horrified and thrilled to discover that he feels the same way. As the wedding date draws near, events spiral out of control, and Rachel knows she must make a choice between her heart and conscience. In so doing, she discovers that the lines between right and wrong can be blurry, endings aren't always neat, and sometimes you have to risk everything to be true to yourself.
The Writing Circle by Corinne Demas
(Voice, paperback, $14.99)
They call themselves the Leopardi Circle, six members of a local writing group. There's Gillian, a beautiful, scheming, world-famous poet; Bernard, a pompous but lovable biographer; Virginia, a respected historian and the peacemaker of the group, who is also Bernard's ex-wife; Chris, a divorced father and successful thriller writer with a gruff exterior but a good heart; and Adam, the youngest of the group, an aspiring novelist who is infatuated with Gillian. And the newcomer to the group, Nancy, an unassuming, fragile woman, embarking on a new chapter in her own life. Each month they meet and read their work aloud and offer feedback. Over the course of a year, marriages are tested, affairs begin, and an act of betrayal by one member threatens the entire group. Through their complicated relationships, these eccentric characters share their families, their beds, and their histories, and they soon find that buried secrets have a way of coming to light. Hearts break and emotions are pushed to the limit in this richly engaging tale of love, betrayal, and literature.
The Civilized World: A Novel in Stories by Susi Wyss (Henry Holt and Company, pb, $15.00)
When Adjoa leaves Ghana to find work in the Ivory Coast, she hopes that one day she'll return home to open a beauty parlor. Her dream comes true, though not before she suffers a devastating loss-one that will haunt her for years, and one that also deeply affects Janice, an American aid worker who no longer feels she has a place to call home. But the bustling Precious Brother Salon is not just the "cleanest, friendliest, and most welcoming in the city." It's also where locals catch up on their gossip; where Comfort, an imperious busybody, can complain about her American daughter-in-law, Linda; and where Adjoa can get a fresh start on life--or so she thinks, until Janice moves to Ghana and unexpectedly stumbles upon the salon.
Outside Wonderland by Lorna Jane Cook
(St. Martin's Griffin, paperback, $14.99)
Alice, Griffin, and Dinah Stenen's mother and father died tragically when they were quite young. The loss haunts them into adulthood. Alice is a stage actress in New York who can't commit to a relationship. When she meets Ian she's smitten, but suspects it's Ian's four-year-old son that really captivates her. Griffin and his longtime partner are settled into a contented domesticity, however Theo's insistence that they adopt a child throws Griffin into a panic. When he refuses to cooperate, the crack in their relationship widens. Dinah, the youngest, has a short, passionate love affair that leaves her pregnant and alone when she discovers the father is engaged to someone else. The three look to each other for support during this rough period but they falter. What they don't know is that their parents are watching them from a place outside time and space--worrying, reminiscing, and perhaps guiding their children as each makes their tentative way towards happiness. In luminous prose, Cook tells the story of these tender souls and a love that knows no boundaries.
Please Look After Mom by Kyung-Sook Shin (Knopf, hardcover, $24.95)
A million-plus-copy best seller in Korea-a magnificent English-language debut poised to become an international sensation-this is the stunning, deeply moving story of a family's search for their mother, who goes missing one afternoon amid the crowds of the Seoul Station subway. Told through the piercing voices and urgent perspectives of a daughter, son, husband, and mother, Please Look After Mom is at once an authentic picture of contemporary life in Korea and a universal story of family love. You will never think of your mother the same way again after you read this book.
The Love of My Youth by Mary Gordon (Pantheon, hardcover, $25.95)
Miranda and Adam, high-school sweethearts now in their late fifties, arrive by chance at the same time in Rome, a city where they once spent a summer deeply in love, living together blissfully. At an awkward reunion, the two--who parted in an atmosphere of passionate betrayal in the 1960s and haven't seen each other since--are surprised to discover that they may have something to talk about. Both have their own guilt, their sense of who betrayed whom, and their long-held interpretation of the events that caused them not to marry and to split apart into the lives they've led since--both are married to others, with grown children. For the few weeks they are in Rome, Adam suggests that they meet for daily walks and get to know each other again. Gradually, as they take in the pleasures of the city and the drama of its streets, they discover not only what matters to them now but also more about what happened to them long ago.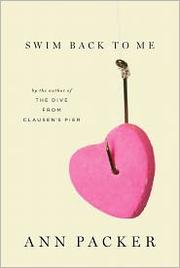 Swim Back to Me: Stories by Ann Patchett (Knopf, hardcover, $24.95)
From Ann Packer, author of the New York Times best-selling novels The Dive from Clausen's Pier and Songs Without Words, comes a collection of burnished, emotionally searing stories, framed by two unforgettable linked narratives that express the transformation of a single family over the course of a lifetime.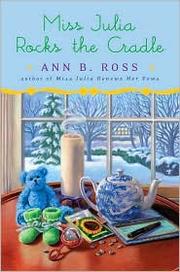 Miss Julia Rocks the Cradle by Ann B. Ross (Penguin, hardcover, $25.95)
Miss Julia has promised her husband, Sam, to mind her own business. What a relief! She doesn't have to spring into action when a dead body is found in a toolshed six blocks from her house. Instead, she can concentrate on what's really important-like figuring out who's been passing bad checks in her name and, most important, preparing for Hazel Marie's impending due date. Then again, what Sam doesn't know won't hurt him, right?
View all April fiction releases
Historical Fiction
Pearl of China by Anchee Min (Bloomsbury, paperback, $15.00)
In the small southern China town of Chin-kiang, in the last days of the nineteenth century, two young girls bump heads and become thick as thieves. Willow is the only child of a destitute family. Pearl is the headstrong daughter of Christian missionaries-and will grow up to become Pearl S. Buck, Nobel Prize-winning writer and activist. This unlikely pair becomes lifelong friends, confiding their beliefs and dreams, experiencing love and motherhood, and eventually facing civil war and exile. Pearl of China brings new color to the remarkable life of Pearl S. Buck, illuminated by the sweep of history and an intimate, unforgettable friendship.
Outlaw by Angus Donald (St. Martin's Griffin, paperback, $14.99, on-sale 4/12)
In the tradition of Bernard Cornwell and Ben Kane, Outlaw is a rousing historical novel that mixes legend with fact to bring to life the time, the lives, and the struggles of late 12th century England. As Henry II struggles with his rebelious children and the conflict between the Saxon nobility and the Norman conquerors continues on as bloody as ever, there is a figure that has remained firmly fixed in the imagation of generations--Robin Hood, an outlaw and a renegade nobility determined to bring down the men who took his land, his family, and his position. When he's caught stealing, young Alan Dale is forced to leave his family and go to live with a notorious band of outlaws in Sherwood Forest. Their leader is the infamous Robin Hood. A tough, bloodthirsty warrior, Robin is more feared than any man in the county. And he becomes a mentor for Alan; with his fellow outlaws, Robin teaches Alan how to fight--and how to win. But Robin is a ruthless man--and although he is Alan's protector, if Alan displeases him, he could also just as easily become his murderer.... From bloody battles to riotous feast days to marauding packs of wolves, Outlaw is a gripping, action-packed historical thriller that delves deep into the fascinating legend of Robin Hood.
The Girl Who Would Speak for the Dead by Paul Elwork (Amy Einhorn, hardcover, $24.95)
Emily Stewart is the girl who claims to stand between the living and the dead. During the quiet summer of 1925, she and her brother, Michael, are 13-year-old twins--privileged, precocious, wandering aimlessly around their family's estate. One day, Emily discovers that she can secretly crack her ankle in such a way that a sound appears to burst through the stillness of midair. Emily and Michael gather the neighborhood children to fool them with these "spirit knockings." Soon, however, this game of contacting the dead creeps into a world of adults still reeling from World War I. When the twins find themselves dabbling in the uncertain territory of human grief and family secrets--knock, knock--everything spins wildly out of control.
View more April historical fiction releases
Mysteries & Romantic Suspense
Started Early, Took My Dog by Kate Atikinson (Reagan Arthur, hardcover, $24.99)
Tracy Waterhouse leads a quiet, ordered life as a retired police detective--a life that takes a surprising turn when she encounters Kelly Cross, a habitual offender, dragging a young child through town. Both appear miserable and better off without each other--or so decides Tracy, in a snap decision that surprises herself as much as Kelly. Suddenly burdened with a small child, Tracy soon learns her parental inexperience is actually the least of her problems, as much larger ones loom for her and her young charge. Meanwhile, Jackson Brodie, the beloved detective of novels such as Case Histories, is embarking on a different sort of rescue--that of an abused dog. Dog in tow, Jackson is about to learn, along with Tracy, that no good deed goes unpunished.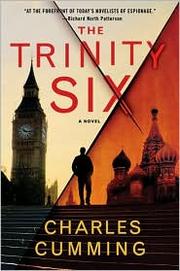 Trinity Six by Charles Cumming
(St. Martin's Press, hardcover, $24.99)
Sam Gaddis, an academic specializing in Russian history, gets enmeshed in the mystery of the never-revealed Sixth Man in the Cambridge Spy Ring--a mystery that is claiming the lives of people touched by it, threatens all that Gaddis holds dear, and even worse. By the internationally acclaimed espionage writer widely described as the heir to le Carre and the master of the modern day British espionage novel.
Typhoon by Charles Cumming (St. Martin's Griffin, paperback, $14.99)
In 1997, a few months before the British government is scheduled to return Hong Kong to Chinese rule, Joe Lennox, a brilliant young operative for SIS (MI6), loses both his girlfriend and his first high profile asset--a prominent defector who disappears from a safe house. The girlfriend, the ravishing Isabella Aubert, he lost to Miles Coolidge, a hard-bitten CIA agent; the asset to collusion between his bosses and the CIA. A decade later, Lennox is back in China, facing his old nemeses. With the CIA plotting to use an Islamic group to destablize China, the SIS seeking to thwart them and his old asset the key to all of this, Lennox, Coolidge, and the girlfriend they shared are hopelessly intertwined in a plot where trust is impossible and truth is unknowable.
Field Gray by Philip Kerr
(Putnam, hardcover, $25.95, on-sale 4/14)
Striding across Europe through the killing fields of three decades--from riot-torn Berlin in 1931 to Adenauer's Germany in 1954, awash in duplicitous "allies" busily undermining one another--Field Gray reveals a world based on expediency, where the ends justify the means and no one can be trusted. It brings us a hero who is sardonic, tough-talking, and cynical, but who does have a rough sense of humor and a rougher sense of right and wrong. He's Bernie Gunther. He drinks too much and smokes excessively and is somewhat overweight (but a Russian prisoner-of-war camp will take care of those bad habits). He's Bernie Gunther--a brave man, because when there is nothing left to lose, honor rules.
Cold Wind by C.J. Box
(Putnam, hardcover, $25.95)
When Earl Alden is found dead, dangling from a wind turbine, it's his wife, Missy, who is arrested. Unfortunately for Joe Pickett, Missy is his mother-in-law, a woman he dislikes heartily, and now he doesn't know what to do--especially when the early signs point to her being guilty as sin. But then things happen to make Joe wonder: Is Earl's death what it appears to be? Is Missy being set up? He has the county DA and sheriff on one side, his wife on the other, his estranged friend Nate on a lethal mission of his own, and some powerful interests breathing down his neck. Whichever way this goes...it's not going to be good.
Heads You Lose by Lisa Lutz and David Hayward (Putnam, hardcover, $24.95)
Meet Paul and Lacey Hansen: orphaned, pot-growing twentysomething siblings eking out a living in rural Northern California. When a headless corpse appears on their property, they can't exactly dial 911, so they move the body and wait for the police to find it. Instead, the corpse reappears, a few days riper...and an amateur sleuth is born. Make that two. When collaborators Lutz and Hayward (former romantic partners) start to disagree about how the story should unfold, the body count rises, victims and suspects alike develop surprising characteristics (meet Brandy Chester, the stripper with the Mensa IQ), and sibling rivalry reaches homicidal intensity. Think Adaptation crossed with Weeds. Will the authors solve the mystery without killing each other first?
View more April mystery releases
View more April thriller releases

Science Fiction, Fantasy & Horror
View from the Imperium
by Jody Lynn Nye (Baen, paperback, $7.99)
P. G. Wodehouse meets space opera, as Ensign Thomas Innes Loche Kinago, fresh from the Academy, is given his first command. A crumb from the upper crust, he's eager to uphold the traditions of his family, and in particular, his mother, a distinguished Admiral of the Imperium. Of course, he's aware of the importance of always having simply smashing tailored uniforms on hand, and having his camera ready to record memorable moments for his scrapbook. In the meantime, a charismatic leader has arisen who seems able to control the minds of anyone he meets, and may be on his way to taking over the entire galaxy. Can Kinago's aristocratic bearing and unbridled snobbery stand up to such a challenge? Fortunately, his constant companion, the unflappable Jeeves, er, Parsons, is on hand to look after the young, impulsive master, and somehow help his charge bumble his way through, perhaps even saving the galaxy in the process.
Exodus: The Ark by Paul Chafe
(Baen, paperback, $7.99)
The gigantic starship Ark was launched on a voyage of ten thousand years from an Earth on the brink of collapse. Its mission was to carry a portion of the human race to a new home circling another star. But, centuries after its departure, the descendants of the original crew no longer remember that they are on a city-sized spaceship, and know nothing of the Ark's mission, nor of the starry universe outside. The Prophetsy, a theocracy based on slavery and terror, has ruled over most of the Ark for long than anyone now living can remember, and it has just succeeded in conquering the few remaining free regions of the ship. Yet there are chinks in the monolithic tyranny.... Three citizens, each with a different motive, will strive to change the course of history for the Ark. But even if they restore freedom to their artificial world, can they discover the nature of that world, and regain the knowledge necessary for the successful completion of its mission?
Falconfar by Ed Greenwood
(Rebellion, paperback, $7.99)
Science Fiction writer, Rod Everlar, is lost in a magical world of his own creation. He is believed to be the "Dark Lord" of legend, able to hurl world-shattering spells, is feared and hated by everyone...but can't cast a single spell. In this third installment of the Falconfar Saga, Everlar faces his greatest challenge. The evil wizard Malraun's tower is falling around his ears, and the evil wizard Narmarkoun is seemingly defeated. As Falconfar descends into war, Rod must find the power and the knowledge to fight the first Archwizard, the most feared of the Dooms: Lorntar.
Children's Books & Young Adult
Little Mist by Angela McAllister
(Alfred A. Knopf, hardcover, $16.99)
Little Mist is a sweet-faced snow leopard cub who is wide-eyed with wonder at the world before him. Guided and protected by his mother, Little Mist discovers the glistening snow, the mountain streams, and the cloud forests. The world may look big to a little cub, but one day, his mother tells him, he will be the king of the mountains. Safely curled up in his mother's paws, Little Mist can't wait for his journey to begin.... A heartwarming portrayal of the unique bond between parent and child, set against the breathtaking backdrop of snow-covered mountains. This is the perfect picture book to read curled up with your own little cub.
Moomin's Little Book of Words by Tove Jansson (FSG, board book, $5.99, on-sale 4/12)
Moomintroll takes the youngest reader through a day in his life, building simple vocabulary along the way. From dancing to book-browsing, the scenes depicted will echo favorite moment's in a child's own day, ending on a bedtime note. Based on characters and artwork created by Tove Jansson (1914-2001), whose original Moomin books have been translated from the Swedish into more than 30 languages.
How Many Baby Pandas? by Sandra Markle (Walker, paperback, $6.99)
Irresistible and informative, this photo-essay from Sandra Markle features sixteen baby pandas that were born into captivity in China's Wolong Giant Panda Breeding and Research Center. With the help of these devoted scientists, all sixteen received the food and care they needed to survive. Using basic addition and counting with numbers 1 to 8, Markle tells the story of these remarkable--and numerous--baby pandas as they grow and play together.
Sean Griswold's Head by Lindsey Leavitt (Bloomsbury, hardcover, $16.99)
According to her guidance counselor, 15-year-old Payton Gritas needs a focus object--an item to concentrate her emotions on. It's supposed to be something inanimate, but Payton decides to use the thing she stares at during class: Sean Griswold's head. They've been linked since third grade (Griswold-Gritas--it's an alphabetical order thing), but she's never really known him. The focus object is intended to help Payton deal with her father's newly diagnosed multiple sclerosis. And it's working. With the help of her boy-crazy best friend Jac, Payton starts stalking--er, focusing on--Sean Griswold...all of him! He's cute, he shares her Seinfeld obsession (nobody else gets it!) and he may have a secret or two of his own. In this sweet story of first love, Lindsey Leavitt seamlessly balances heartfelt family moments, spot-on sarcastic humor, and a budding young romance.
Enclave by Anne Aguirre (Feiwel & Friends, hardcover, $16.99, on-sale 4/12)
New York City has been decimated by war and plague, and most of civilization has migrated to underground enclaves, where life expectancy is no more than the early 20's. When Deuce turns 15, she takes on her role as a Huntress, and is paired with Fade, a teenage Hunter who lived Topside as a young boy. When she and Fade discover that the neighboring enclave has been decimated by the tunnel monsters--or Freaks--who seem to be growing more organized, the elders refuse to listen to warnings. And when Deuce and Fade are exiled from the enclave, the girl born in darkness must survive in daylight, in the ruins of a city whose population has dwindled to a few dangerous gangs. As the two are guided by Fade's long-ago memories, they face dangers, and feelings, unlike any they've ever known.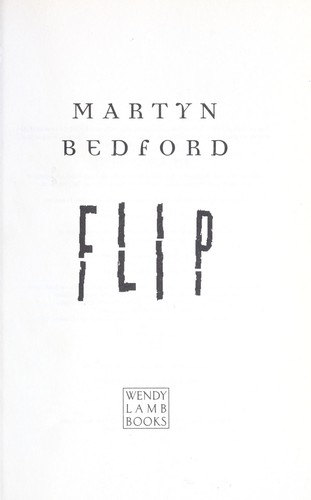 Flip by Martyn Bedford (Wendy Lamb, hardcover, $16.99)
One December night, 14-year-old Alex goes to bed. He wakes up to find himself in the wrong bedroom, in an unfamiliar house, in a different part of the country, and it's the middle of June. Six months have disappeared overnight. The family at the breakfast table are total strangers. And when he looks in the mirror, another boy's face stares back at him. A boy named Flip. Unless Alex finds out what's happened and how to get back to his own life, he may be trapped forever inside a body that belongs to someone else. Questions of identity, the will to survive, and what you're willing to sacrifice to be alive make this extraordinary book impossible to put down.
City of Fallen Angels by Cassandra Clare (McElderry, hardcover, $19.99)
Who will be tempted by darkness? Who will fall in love, and who will find their relationship torn apart? And who will betray everything they ever believed in? Love. Blood. Betrayal. And revenge. In the heart-pounding fourth installment of Cassandra Clare's Mortal Instruments series, the stakes are higher than ever.
The Dark and Hollow Places by Carrie Ryan (Delacorte, hardcover, $17.99)
There are many things that Annah would like to forget: the look on her sister's face before Annah left her behind in the Forest of Hands and Teeth, her first glimpse of the Horde as they swarmed the Dark City, the sear of the barbed wire that would scar her for life. But most of all, Annah would like to forget the morning Elias left her for the Recruiters. Annah's world stopped that day, and she's been waiting for Elias to come home ever since. Somehow, without him, her life doesn't feel much different than the dead that roam the wasted city around her. Until she meets Catcher, and everything feels alive again. But Catcher has his own secrets. Dark, terrifying truths that link him to a past Annah has longed to forget, and to a future too deadly to consider. And now it's up to Annah: can she continue to live in a world covered in the blood of the living? Or is death the only escape from the Return's destruction?
View more April juvenile fiction releases
View more April juvenile nonfiction releases

Graphic Novels
Disney Fairies, No 5: Tinker Bell and the Pirate Adventure by Kitty Richards
(Papercutz, paperback, $6.99)

Captain Hook is back! Tinker Bell and Terence travel to a strange forest in Never Land to pick bananas for the Fairies of Pixie Hollow. But Captain Hook and his crew have already plundered the fruit! Yes, they have no bananas! Tinker Bell and Terence must sneak onto Captain Hook's ship and take the bananas back to Pixie Hollow without getting caught! Featuring four more stories starring Tinker Bell, Prilla, Vidia, and the rest of the Disney Fairies.

View more April graphic novel releases
Our new customer benefit -- a free ARC ("advance reading copy") with every $50 merchandise purchase has gotten off to a great start! Be sure to check out the ARC cart by the counter the next time you stop by.

Thanks for your continued patronage!
Sincerely,
Jill Hendrix, Owner
Fiction Addiction

1020A Woodruff Rd.
Greenville, SC 29607
864-675-0540
A Game of Thrones Hits the Small Screen April 17th on HBO!
Also on HBO
Batters Up!
April #1 Indie Next Pick
Say Her Name by Francisco Goldman (Grove Press, hardcover, $24.00)
"Remembering is sometimes like 'juggling a hundred thousand crystal balls all at once, trying to keep all these memories going,' writes Francisco Goldman in this autobiographical work. This beautifully written book is, at the same time, an elegant and elegiac novel, a brutal and honest memoir, and the longest and most tender love letter in the world. Say Her Name is a gift of love for the author's beautiful young wife, Aura Estrada, who died after an accident in the waves at Mezunte Beach in Mexico. Aura's absence is deeply felt throughout the whole book, and the last pages will take your breath away."
- Aggie Zivaljevic, Kepler's Books and Magazines, Menlo Park, CA
View other April Indie Next picks
Catch-22 Turns 50!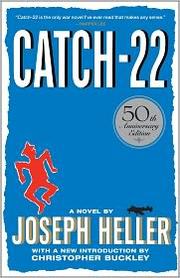 Simon & Schuster
Paperback, $16.00
Hardcover, $25.00
It's hard to believe that the classic American novel Catch-22 by Joseph Heller was published 50 years ago. It is set in the closing months of World War II in an American bomber squadron on a small island off Italy. Its hero is a bombardier named Yossarian, who is frantic and furious because thousands of people he hasn't even met keep trying to kill him.
April 12th is the 150th anniversary of the start of the
Civil War