Dear Fiction Addiction customer,
We scored some great signed copies of
The Wise Man's Fear
by Patrick Rothfuss (DAW, hardcover, $29.95), my staff pick for the month. If you like epic fantasy authors like George R.R. Martin, Robert Jordan, or Terry Goodkind, then please check out Patrick Rothfuss! (See Store Picks section below for more gushing praise :)
I have been mulling the idea of a
Signed First Editions Club
and this seems the perfect opportunity to broach the subject with you. Club members would be asked to purchase 10-12 signed first editions per year. The store would pick a book for each month, and publish the selections in advance, perhaps on a quarterly basis. Customers would be asked to keep a credit card on file that could be charged each month when the book released. We would then either ship the book (for non-local customers) or notify you that it was ready to be picked up. If this interests you, please just
email me
and let me know of your interest and whether you'd like the club to focus on Regional Authors, Collectible Books, or a more eclectic approach. The club could also be given as a "book-of-the-month" gift to someone else. If at least 10 people are interested, the club will be a go!
Spring/Summer Book Your Lunch Events Finalized
We have finalized our Book Your Lunch schedule through June. We're excited to bring you:
3/15: Miles DeMott's novel, Family Meeting, is the story of a dysfunctional Charleston banking family.
4/13: River Jordan will talk about her first nonfiction work, Praying for Strangers. Please let your church prayer groups and women's circles know about this event.
4/28: Get in the right mindset for the royal wedding by letting Christine English tell you all about Eleanor of Aquitaine, the subject of her historical novel, To Be Queen.
5/4: Mary Alice Monroe returns to discuss monarch butterflies and her new book, The Butterfly's Daughter.
5/12: Therese Fowler will talk about her explosive new novel, Exposure, that will be sure to appeal to fans of Jodi Picoult.
5/17: Atlanta critique partners Karen White and Wendy Wax will both visit and tell us all about their new summer releases: The Beach Trees and Ten Beach Road.
6/7: We've been extremely lucky to get St. Louis author Rebecca Rasmussen, who will be discussing her debut novel, The Bird Sisters. Recommended for fans of Saving CeeCee Honeycutt by Beth Hoffman.
6/29: St. Giles pastor and SC First Novel award winner, Matt Matthews, will tell us all about his debut, Mercy Creek.
March Events
Saturday, Mar. 5th, 1-3pm: Bob Strother Signing
Greenville author
Bob Strother
will be signing copies of his new Southern short-story collection,
Scattered, Smothered, and Covered
(Main Street Rag Press, paperback, $14.95), at Fiction Addiction on Saturday, March 5th from 1-3pm. If you can't make the signing, just give us a call at 675-0540 to reserve your copy of Bob's book.
Tuesday, March 15th: Book Your Lunch with Miles Demott
@ The Lazy Goat, 12-2pm, $25 per person


Meet Southern author Miles Demott, whose debut novel, Family Meeting (WordTruck, hardcover, $25.00), tells the story of a dysfunctional Charleston banking family.
To purchase a ticket, call us at 675-0540 or buy online at www.bookyourlunch.com.
Tuesday, March 15th: Fiction Addiction Bookclub
@ Java Jolt (1099 E. Butler Rd, Mauldin), 7pm

The Fiction Addiction Bookclub is open to the public and meets the 3rd Tuesday of each month. In March, come discuss Orson Scott Card's Hugo and Nebula Award Winner for Best Science-Fiction/Fantasy Novel,
Ender's Game
(Tor, paperback, $6.99). Even if science fiction is not your thing, this is a great novel about leader and group dynamics!
Then on April 19th, we will be discussing
The Art of Racing in the Rain
by Garth Stein (HarperCollins, paperback, $14.99).
Monday, March 28th, 6:30pm: Sue Monk Kidd Amazing Read
Kick-Off Event at Hughes Library, call 527-9293 for more info
Join Greenville's fourth annual community-wide Amazing Read! Sue Monk Kidd's stunning bestselling debut novel, The Secret Life of Bees (Penguin, paperback, $15.00), has enchanted critics and readers alike, bringing her literary renown and establishing her as one of the most popular writers working today. Taught widely now in colleges and high schools, The Secret Life of Bees is Southern storytelling at its finest and is fast becoming a modern classic.
Monday, April 4th, 4-6pm: Anna Jean Mayhew Signing
North Carolina author Anna Jean Mayhew will be signing copies of her debut novel,
The Dry Grass of August
(Kensington, paperback, $15.00), which was just selected as a 2011 Spring Okra Pick. On a scorching day in August 1954, thirteen-year-old Jubie Watts leaves Charlotte, North Carolina, with her family for a Florida vacation. Crammed into the Packard along with Jubie are her three siblings, her mother, and the family's black maid, Mary Luther. It will be a trip that Jubie will never forget. If you can't make the signing, just give us a call at 675-0540 to reserve a copy.
Children's Storytime
Join us for storytime every Thursday morning at 10:30am. We will be reading the following titles during March:
March's Store Picks
Gideon's Sword by Preston and Child (Grand Central, hardcover, $26.99, on-sale 3/8/11)
Gideon Crew witnessed his scientist father's murder during a police standoff when he was only 12. We soon learn that Gideon is a retired art thief. He is also a genius with a PhD in physics, a con artist, and a loyal son who is determined to keep his word to his mother that he will clear his father's name and exact revenge on the government official who framed him. His talents are noticed by a top-secret company that does contract work for the US and the adventure begins in earnest. If you love action, adventure and non-stop thrills then Gideon Crew will be your new favorite action hero. - Recommended by Nancy McFarlane
Change: A Story for All Ages by Judith Barnes & Erick James (Troy Book, paperback, $14.95)
With beautiful lingering illustrations, this book speaks to the reluctance we all feel when life brings change to us. Equally, it inspires us to embrace what has to happen in order to move on to the next phase. A picture book not just for kids and one I highly recommend as a gift for anyone facing a shift in their circumstances.
- Recommended by Cyndi Clack
The Wise Man's Fear by Patrick Rothfuss (DAW, hardcover, $29.95, SIGNED COPIES available!)

Patrick Rothfuss' debut novel,
The Name of the Wind
, was the best fantasy I had read in years. His long-awaited sequel,
The Wise Man's Fear
, was well worth the wait. Reminiscent of
The Arabian Nights
, this story within a story is utterly captivating. I highly recommend the series to anyone who enjoys epic fantasy.
- Recommended by Jill Hendrix
The Other Life by Ellen Meister (Putnam, hardcover, $24.95)
Have you ever wondered what your life would be like if you'd made different choices? Quinn doesn't have to wonder--she can live her other life. But then she has to choose between her life with her husband and child and the other life where her mother is still alive. For anyone who's ever had regrets, this book will make you think twice about where you want to be.
- Recommended by Melissa Oates
Altar of Bones by Philip Carter
(Gallery Books, hardcover, $25.00, on-sale 3/8)

Dying words from a murdered homeless woman, and the dying confession of a 'big kill' from a father don't seem to have any connection. But as the granddaughter of the homeless woman and the son of the dying father try to make sense of those last words they find themselves running for their lives and in search of the same things. Chase scenes that defy belief, ruthless assassins, stunning revelations about historical events, the promise of immortality, are all part of this thrill a minute novel. - Recommended by Nancy McFarlane
Witches on the Road Tonight by Sheri Holman
(Atlantic Monthly Press, hardcover, $24.00)
Holman captivates us with a caricatured host of a children's tv horror show, his daughter who is haunted by her childhood and her surreal connection to her grandmother, her father's mother upon whom this story hinges. Three generations carrying with them the Appalachian backwood rumors of witchcraft. Or are they rumors after all?

- Recommended by Cyndi Clack
Upcoming Releases

Please email us at info@fiction-addiction.com if you would like to reserve a copy of any of the following:



Nonfiction

Life, on the Line by Grant Achatz & Nick Kokonas (Gotham, hardcover, $27.50, on-sale 3/3)
In 2007, chef Grant Achatz seemingly had it made. He had been named one of the best new chefs in America by Food & Wine in 2002, received the James Beard Foundation Rising Star Chef of the Year Award in 2003, and in 2005 he and Nick Kokonas opened the conceptually radical restaurant Alinea, which was named Best Restaurant in America by Gourmet magazine. Then, positioned firmly in the world's culinary spotlight, Achatz was diagnosed with stage IV squamous cell carcinoma -- tongue cancer.
Life, on the Line
tells the story of a culinary trailblazer's love affair with cooking, but it is also a book about survival, about nurturing creativity, and about profound friendship.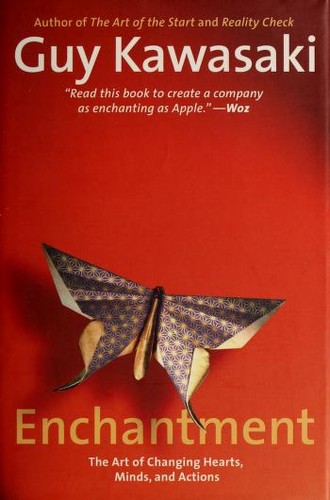 Enchantment by Guy Kawasaki
(Portfolio, hardcover, $26.95, on-sale 3/8)
Enchantment
's fundamental message is that in any transaction the goal is not to get your own way, but to bring about a voluntary, enduring, and delightful change of heart in other people, by working
with
and
through
them and enlisting their own goals and desires. It's enchantment that enables us to maneuver through difficult decisions, break people's entrenched habits, defy the wisdom of crowds, and get colleagues to work for long-term goals.
To a Mountain in Tibet by Colin Thubron
(HaperCollins, hardcover, $24.99)
This is the account of a journey to the holiest mountain on earth, the solitary peak of Kailas in Tibet, sacred to both Buddhists and Hindus.It has never been climbed. Colin Thubron reached it by foot along the Karnali River. His journey is an entry into the culture of today's Tibet, and a pilgrimage in the wake his mother's death and the loss of his family. To a Mountain in Tibet is at once a powerful travelogue, a fascinated encounter with alien faith, and an intimate personal voyage.
Birdology by Sy Montgomery
(Free Press, paperback, $15.00)
In Birdology, beloved author of The Good Good Pig, Sy Montgomery, explores the essence of the otherworldly creatures we see every day. By way of her adventures with seven birds--wild, tame, exotic, and common--she weaves new scientific insights and narrative to reveal seven kernels of bird wisdom.
Dead End Gene Pool by Wendy Burden
(Gotham Books, paperback, $16.00)
In the tradition of Running With Scissors, the great-great-great-great granddaughter of Cornelius Vanderbilt gives readers a grand tour of the world of wealth and WASPish peculiarity, in her irreverent and darkly humorous memoir. For generations the Burdens were one of the wealthiest families in New York, thanks to the inherited fortune of Cornelius "The Commodore" Vanderbilt. By 1955, the year of Wendy's birth, the Burden's had become a clan of overfunded, quirky and brainy, steadfastly chauvinistic, and ultimately doomed bluebloods on the verge of financial and moral decline--and were rarely seen not holding a drink.
Prodigal God by Timothy Keller
(Riverhead, paperback, $14.00)
The Prodigal Son is the most well-known parable in the Bible. Incredibly, it is also almost universally misunderstood. Taking his trademark intellectual approach to understanding Christianity, Keller uncovers the essential message of Jesus, locked inside his most familiar parable. Within that parable, Jesus reveals God's prodigal grace toward both the irreligious and the moralistic. This book will challenge both the devout and skeptics to see Christianity in a whole new way.
General Fiction
Amaryllis in Blueberry by Christina Meldrum (Gallery, paperback, $15.00)
When Dick Slepys insists his family move from Michigan to the unfamiliar world of Africa for missionary work, he can't possibly foresee how this new land and its people will entrance and change his four daughters--and himself--forever. In the tradition of The Secret Life of Bees and The Poisonwood Bible.
The Madonnas of Echo Park by Brando Skyhorse
(Free Press, paperback, $14.00)
The Madonnas of Echo Park takes us into the unseen world of Los Angeles, following the men and women who cook the meals, clean the homes, and struggle to lose their ethnic identity in the pursuit of the American dream. Like the Academy Award-winning film Crash, The Madonnas of Echo Park follows the intersections of its characters and cultures in Los Angeles.
Skipping a Beat by Sarah Pekkanen
(Atria, paperback, $15.00)
Julia Dunhill, a 30-something party planner, seems to have it all: married to her high-school sweetheart and living in a gorgeous DC home. Then after a near-death experience Michael suddenly wants to rewrite the rules of their relationship. Now Julia must decide whether it is worth upending her comfortable world to try to find her way back to the husband she once adored, or should she walk away from this new Michael, who truthfully became a stranger to her long before his change of heart?
When You Were Mine by Elizabeth Noble
(Touchstone, paperback, $15.00)
Susannah has been living with Doug for 8 years, acting as stepmother to his unappreciative children and wondering why she doesn't mind much when he sometimes sleeps in his study. When she runs into her first love, Rob, Susannah must finally make some hard choices in order to grow up for good, no matter who or what she has to leave behind. Heartwarming, wise, and sophisticated, When You Were Mine is a story about first loves, best friends, and choices that will resonate with readers everywhere.
Surrendered by Chang-Rae Lee
(Riverhead, paperback, $16.00)
June Han was orphaned as a girl by the Korean War. Hector Brennan was a young GI who fled the petty tragedies of his small town to serve his country. When the war ended, their lives collided at a Korean orphanage, where they vied for the attention of Sylvie Tanner, a beautiful yet deeply damaged missionary.As Lee masterfully unfurls the stunning story of June, Hector, and Sylvie, he weaves a profound meditation on the nature of heroism and sacrifice, the power of love, and the possibilities for mercy, salvation, and surrendering oneself to another.
View all March fiction releases
Mysteries & Romantic Suspense
Night Vision by Randy Wayne White
(Putnam, hardcover, $25.95)
The manager of the trailer park known as Little Guadalajara is the hired gun of a financial syndicate that wants to develop the property. When a teenage girl witnesses him killing a man, and runs, he's got to find her fast and shut her up good. Her only hope for survival: a marine biologist (and sometimes more) named Doc Ford, who along with his friend Tomlinson, must undertake a search through an underground, invisible nation...and just hope he reaches her first.
One Rough Man by Brad Taylor
(Dutton, hardcover, $25.95)
Vince Flynn and Brad Thor, move over: introducing a pulse-pounding new international thriller series by a former Delta Force commander. Pike Logan was the most successful operator on the Taskforce, his instincts and talents unrivaled -- until personal tragedy permanently altered his outlook on the world. Buried in a stack of intercepted chatter is evidence of two men
controlled by ideology, operating independently, in possession of a powerful weapon
. The transcripts are scheduled for analysis in three months. The attack is mere days away. It is their bad luck that they're about to cross paths with Pike Logan. And Pike Logan has nothing left to lose.
Silent Mercy by Linda Fairstein
(Dutton, hardcover, $26.95, on-sale 3/8/11)
Prosecutor Alexandra Cooper is called to Harlem's Mount Neboh Baptist Church in the middle of the night to find out why the body of a young woman has been decapitated, set on fire, and left burning on the church steps. When a second corpse is found at a cathedral in Little Italy days later, Alex must mine the depths of Manhattan's many houses of worship to find a connection between the victims--and in the process uncovers a terrible and perilous truth that takes her far beyond the scope of her investigation, and directly into the path of terrible danger.
When The Thrill Is Gone by Walter Mosley
(Riverhead, hardcover, $26.95, on-sale 3/8/11)
The economy has hit the PI business hard. Lately, Leonid McGill is getting job offers only from the criminals he's worked so hard to leave behind. Meanwhile, his life grows ever more complicated: his favorite stepson, Twill, drops out of school for mysteriously lucrative pursuits; his best friend, Gordo, is diagnosed with cancer and is living on Leonid's couch; his wife takes a new lover, infuriating the old one and endangering the McGill family; and Leonid's girlfriend, Aura, is back but intent on some serious conversations... So how can he say no to the beautiful young woman who walks into his office with a stack of cash?
Sartori by Don Winslow
(Grand Central, hardcover, $24.99)
Nicholai Hel was first introduced to readers in Shibumi, the classic #1 bestseller by master storyteller Trevanian. Now, critically-acclaimed author Don Winslow continues Hel's story for the first time in this all-new, blockbuster thriller. It is 1951 and Hel has spent the last three years in solitary confinement at the hands of the Americans. The Americans now offer Hel freedom, money, and a neutral passport in exchange for one small service: go to Beijing and kill the Soviet Union's Commissioner to China.
Savages by Don Winslow (Simon & Schuster, paperback, $15.00, on-sale 3/8)
"Baditude." Bad attitude. Ben, Chon, and O have a bad case of it, but so would you if you were the 20something Laguna-cool producers of the best hydro on the Left Coast and now a powerful and vicious Mexican cartel wants in on your business. Ben's a genius botanist out to save the world. Chon's a former SEAL with a "Post-Traumatic Lack Of Stress Disorder." O is a South Orange County slacker girl who loves them both. When the cartel kidnaps O to keep the boys in line, serious baditude breaks out in this twenty-first-century thriller that blasts through all the old rules and blows the lid off the genre.
Murderous Procession by Ariana Franklin
(Berkley, paperback, $15.00)
Adelia is back in this thrilling fourth installment of the Mistress of the Art of Death series. In 1176, King Henry II sends his daughter Joanna to Palermo to marry his cousin, the king of Sicily. Henry chooses Adelia Aguilar, his Mistress of the Art of Death, to travel with the princess and safeguard her health. But when people in the wedding procession are murdered, Adelia and Rowley must discover the killer's identity . . . and whether he is stalking the princess or Adelia herself.
View more March mystery releases
View more March thriller releases
Romance & Supernatural Romance
River Marked by Patricia Briggs
(Ace, hardcover, $26.95)
Car mechanic Mercy Thompson has always known there was something different about her, and not just the way she can make a VW engine sit up and beg. Mercy is a shapeshifter, a talent she inherited from her long-gone father. She's never known any others of her kind. Until now.
An evil is stirring in the depths of the Columbia River-one that her father's people may know something about. And to have any hope of surviving, Mercy and her mate, the Alpha werewolf Adam, will need their help...
View more March romance releases
Science Fiction, Fantasy
& Horror
Alaksa Republik by Stoney Compton
(Baen, paperback, $7.99)
Alaska, 1989. In a world where Alaska was still a Russian possession, and North America contains nine separate nations, revolution has broken out in Alaska. The Russian yoke has been thrown off for the moment, but the Czar is not going to surrender his valuable possession without a fight. In an exciting alternate history novel filled with military action, Captain Grigorivich Plesnett and his allies must continue his fight to birth a new nation-and fight off an old tyranny, in battles ranging from the Southeastern Inside Passage to the frozen Yukon.
Grantville Gazette V by Eric Flint et al.
(Baen, paperback, $7.99)
When an inexplicable cosmic disturbance hurls your town from twentieth century West Virginia back to seventeenth century Europe-and into the middle of the Thirty Years War-you'd better be adaptable to survive. And the natives of that time period, faced with American technology and politics, need to be equally adaptable. Here's a generous helping of more stories of Grantville, the American town lost in time, and its impact on the people and societies of a tumultuous age.
Children's Books & Young Adult
Mini Racer by Kristy Dempsey (Bloomsbury, hardcover, $16.99)
Many of
you m
et Kristy last year when she was in town to visit family and promote her first book,
Me With You
. Her new picture book is the perfect read-aloud to young ones fascinated with cars and anything else that goes fast!
A Dog's Way Home by Bobbie Pyron
(Katherine Tegen Books, hardcover, $16.99)
When an accident separates Abby and Tam, her Shetland sheep dog, it feels as though all the stars have fallen out of the sky and nothing will ever be right again. As the days between them turn to weeks, then months, dangers and changes fill up Abby's and Tam's lives. Will they ever find their way home to each other? Set in the Blue Ridge Mountains, A Dog's Way Home is an unforgettable tale of the many miles, months, and mountains that divide two loyal friends--but that can't possibly keep them apart.
How Lamar's Bad Prank Won a Bubba-Sized Trophy by Crystal Allen
(Balzer & Bray, hardcover, $16.99)
13-year-old Lamar Washington is the maddest, baddest, most spectacular bowler at Striker's Bowling Paradise. But while Lamar's a whiz at rolling spares, he always strikes out with girls. Until bad boy Billy Jenks convinces Lamar that hustling at the alley will help him win his dream girl. But when Billy's scheme goes awry, Lamar ends up ruining his brother's shot at college and every relationship in his life. Can Lamar figure out how to mend his broken ties, no matter what the cost?
Strings Attached by Judy Blundell
(Scholastic, hardcover, $17.99)
From National Book Award winner Judy Blundell, the tale of a 16-year-old girl caught in a mix of love, mystery, Broadway glamour, and Mob retribution in 1950 New York. When Kit Corrigan arrives in the city, she doesn't have much. So when her ex-boyfriend's dad, a Mob lawyer, makes her a deal--he'll give her an apartment and introduce her to a new crowd. All she has to do is keep him informed about Billy . . . and maybe do him a favor every now and then -- she can't afford not to take him up on it.
The Secret Journeys of Jack London: The Wild by Christopher Golden and Tim Lebbon (HarperCollins, hardcover, $15.99)
The world knows Jack London as a writer who lived his own thrilling, real-life adventures. But there are parts of his life that have remained hidden for many years, things even he couldn't set down in writing. Terrifying, mysterious, bizarre, and magical --these are the Secret Journeys of Jack London.
View more March juvenile fiction releases
View more March juvenile nonfiction releases
Graphic Novels

Scenes from an Impending Marriage by Adrian Tomine (Drawn & Quarterly, hardcover, $9.95)
At the behest of his soon-to-be wife, Adrian Tomine set out to create a wedding favor for their guests that would be funnier and more personal than the typical chocolate bars and picture frames. What started out as a simple illustrated card soon grew into a full-fledged comic book: a collection of short strips chronicling the often absurd process of getting married.
View more March graphic novel releases
Hop Into Spring


Get a head-start on spring with these cute book tie-ins to the upcoming animated film, Hop, coming to theaters April 1st. From the creators of Despicable Me, Hop brings the Easter Bunny to life. Blending state-of-the-art animation with live action, Hop tells the comic tale of Fred O'Hare (James Marsden), an out-of-work slacker who accidentally injures the Easter Bunny by running him over (voiced by Russell Brand) and must take him in as he recovers. As O'Hare struggles with the world's worst houseguest, both he and the Easter Bunny will learn what it takes to finally grow up.
Free Book with $50 Purchase
We've added a new benefit for Fiction Addiction customers. Each time you spend $50 in the store on merchandise (event tickets excluded), you can pick a free ARC (advance reading copy) from the crate near the counter. Current choices include: A Discovery of Witches (a current NY Times bestseller), Moonlight Mile by Dennis Lehane (a #1 Indie Next pick), and many many more.
Thanks for your continued patronage!
Sincerely,
Jill Hendrix, Owner
Fiction Addiction
1020A Woodruff Rd.
Greenville, SC 29607
864-675-0540
We challenge you to read them all!
Fiction
Nonfiction
March #1 Indie Next Pick

The Tiger's Wife by Tea Obreht (Random House, hardcover, $25.00, on-sale 3/8/11)

"Very rarely does a first novel announce a major new talent, but so it is with The Tiger's Wife. Brilliantly using myth and legend from the Balkans, Tea Obreht tells the story of a young doctor, her grandfather, and their shared history against the backrop of the area's decades of turmoil and sorrow. This brilliant effort evokes echoes of Borges and Garcia Marquez, and is certain to mesmerize the reader."
- Bill Cusumano, Nicola's Books, Ann Arbor, MI



View other March Indie Next picks



and check out March's Writing Room classes!
March Movies
A Game of Thrones Hits the Small Screen April 17th on HBO!