Dear
Need a gift for your Valentine? What about a wonderful lunch at The Lazy Goat on Tuesday, February 16th from 12-2pm? Book Your Lunch with Southern author Ron Rash ($25 per person) and hear him read from his award-winning short-story collection,
Burning Bright
. Seats must be reserved in advance by calling Fiction Addiction at 675-0540 or online at
www.bookyourlunch.com
.
For slightly younger valentines, we suggest
Send-a-Story
. Simply choose your favorite story, inscribe a personal gift message, address it, and add 3 stamps. It's a card and gift in one!
We have a slew of other great Valentine's Day gifts, including
je
welry
,
spa products
,
book holders
, and of course, books! So stop by and let us help you find the perfect gift for your valentine!
Febru
ary Events
Sat., Feb. 5th, 5-7pm: Mandy Goff Launch Party and Book Signing

Local Upstate SC author and long-time Fiction Addiction customer Mandy Goff will be signing copies of her debut Christian romance novel,
The Blackmailed Bride
(Steeple Hill Books, paperback, $5.50), at Fiction Addiction on Saturday, February 5th, from 5-7pm. This event is open to the public, and we will be serving light refreshments.
Tues., Feb. 15th, 12-2pm: Book Your Lunch with Ron Rash @ The Lazy Goat, $25 per person

Bring your Valentine to meet beloved Southern author Ron Rash, returning to Greenville for the paperback release of his latest short-story collection,
Burning Bright
(Ecco, paperback, $12.99), a SIBA Winter/Spring Okra pick and winner of the 2010 Frank O'Connor Award for the best short-story collection published in English.
Click here to purchase tickets!
Tues., Feb. 15th, 7pm: Fiction Addiction Book Club @ Java Jolt, 1099 E. Butler Rd, Mauldin

Meets the 3rd Tuesday of each month. In February, come discuss John Hart's
New York Times
Bestseller and Edgar Award Winner for Best Mystery Novel,
The Last Child
(St. Martin's Press, paperback, $14.99).
The book for March 15th will by Orson Scott Card's Hugo and Nebula Award Winner for Best Science-Fiction/Fantasy Novel,
Ender's Game
(Tor, paperback, $6.99)
Sat., Feb. 19th, 12-2pm: Ken Burger
In-Store Book Signing
Post and Courier
columnist Ken Burger will be signing copies of his new novel,
Sister Santee
(Evening Post, hardcover, $26.95). Ken Burger's second romp through South Carolina Lowcountry is in his usual no-holds-barred style. This time it's in Santee Cooper Country, which is full of good guys, interested girls, an albino madman and greedy politicians.
Sat., Feb. 19th, 3-5pm: Bonnie Barnett
In-Store Book Signing
Bonnie Barnett first met her father at the circus. She was a four-year-old spectator; he was one of the world's most famous clowns, a veteran performer for the Shrine Circus,
The Ed Sullivan Show
, and other productions.
Bobo's Daughter
(Synergy Books, hardcover, $23.95) recounts Bonnie's quest for a relationship with her legendary father--and the lessons she learned along the way.
Sat., Feb. 26th, 10:30am-noon and 1:30-3pm:
Finding Your History with Tony Burroughs
@ The Hughes Main Library

Join Tony Burroughs, a leading expert in African American genealogy and author of
Black Roots: A Beginners Guide to Tracing the African American Family Tree, for an in-depth and engaging look into family history research. The morning session will focus on the importance of the family archives and the significance of oral histories. The afternoon session will focus on the challenges and suggestions specific to African American genealogy. Call 527-9293 to register. Books can be purchased in advance from Fiction Addiction or limited quantities will be available at the event.
Sat., Feb. 26th, 11am-1pm: John Borack
In-Store Book Signing
It's hard to believe that it's been 30 years since John Lennon's passing. Meet West Coast author, John Borack, whose book, John Lennon: Life Is What Happens (Krause, paperback, $26.99), reflects on Lennon's life and legacy and includes over 400 photos, many rarely seen.
Mon., Feb. 28th, 7pm @ Chicora Alley: Emrys Reading Room Featuring David Bajo and Claire Bateman
$5/person
(free for
Emrys
members)
The books that the authors will be reading from --
Panopticon
by David Bajo (Unbridled Books, hardcover, $25.95) and
Coronology
by Claire Bateman (Etruscan Press, paperback, $17.95) -- can be purchased from Fiction Addiction in advance or at the event. The authors will be happy to sign them that evening.
Children's Storytime
Join us each Thursday at 10:30 am for children's storytime. We will be reading the following titles during February:
3rd
:
Bringing in the New Year
by Grace Lin (Dragonfly Books, paperback, $7.99)
10th
:
Happy Valentine's Day, Curious George
by H.A. Rey (Houghton Mifflin, hardcover, $8.99)
17th
:
Zen Shorts
by Jon J. Muth (Scholastic, hardcover, $17.99)
24th
:
Dave the Potter
by Laban Carrick Hill (Little, Brown, hardcover, $16.99)
February's Staff Picks
These Things Hidden is an emotionally wrenching story about three women and the secret things they try to keep hidden. It is a story of motherhood -- the good and the very bad. And it is a painful story of sisterhood. But overall it is the story of a beautiful little boy and the wonderful life and family he is given because of the safe haven laws. It is a beautifully written story of tragic mistakes and unconditional love that will tug at your heartstrings. - Nancy McFarlane, store employee


Sixteen-year-old Nora Lindell i
s missing and what happened to her becomes the elusive thread that weaves in and out of the stories told by those left behind. Specifically, the boys left behind. Told in a plural collective voice of now middle-aged men, the book listens in as they look back on what they think they knew, reveal what they learned along the way, and surprise us with how it all turns out. This ones earns a loved, LOVED it from me!
-Cyndi Clack, store employee
The Lost Gate by Orson Scott Card
(Tor, hardcover, $24.95)
Danny North is a gatemage; he can jump instantaneously from one place to another, no matter how near or far. His family will kill him on sight because of this. His only friend in the world is a thief who wants to use him. But in the end, he's on his own search for a power that can only be found on another world. The first in a new urban fantasy series by master storyteller Orson Scott Card. - Melissa Oates, store employee


First Grave on the Right by Darynda Jones
(St. Martin's Press, hardcover, $21.99)
I love sharp, witty, humorous mysteries and I love romantic suspense. But up to this point I have avoided like the plague any of the above that also have paranormal or supernatural anything associated with them. I have now been converted. First Grave on the Right grabbed me from the beginning and after the first hilarious pages it didn't matter at all that Charlie Davidson was a grim reaper and saw and spoke with dead people so she could help them cross over to the light -- sometime by finding their killers. Nor did I mind that the sexy hunk in her dreams might not be real, but might not be dead either. I couldn't put it down until I knew who he was and why he had been following her most of her life, and who killed the 3 lawyers she was helping to cross over. - Nancy McFarlane, store employee
(Jill Hendrix, who loves and reads a ton of paranormal stories, also highly recommends this!)



The Girl Who Fell from the Sky by Heidi Durrow (Algonquin, paperback, $13.95)
Perplexities surround Rachel Morse, a young bi-racial girl, who finds herself suddenly living with her black father's family in Portland. Questions not only about who she is but what she is and, as importantly, what tragedy has brought her there slowly simmer in this sorrowful but beautiful novel that lingers in your mind. A GREAT discussion book! - Cyndi Clack, store employee


Once a Spy by Keith Thomason
(Anchor, paperback, $7.99)
Once A Spy is a roller-coaster thriller based on a novel concept. What do you do with a spy who has Alzheimer's and can't be trusted to keep classified info secret? We are introduced to a very unlikely father and son duo who only really get to know each other when they are running for their lives. Charlie is a down on his luck gambler who owes $23,000 to the mob and who always thought his father, Drummond, was just a downbeat boring appliance salesman. He receives quite the surprise when in rare moments of lucidity Drummond hotwires a car and effortlessly kills multiple assailants. The novel is a perfect balance of character development and plot. The action never flags and it's laced with plenty of witty dialogue and dry humor.- Nancy McFarlane, store employee
Nothing Left to Burn
by Jay Varner
(Algonquin, hardcover, $23.95)

Jay Varner lands a job with his small hometown paper reporting deaths, crime and fire. Simple enough? Not so quick. His father was the fire chief and his grandfather was an arsonist. Proving fact is more amusingly complex than fiction, this memoir is gritty and engaging. I hope we can expect more of the story from this author's story in the future.
- Cyndi Clack, store employee
Upcoming Releases
View all February releases!
Please email us at info@fiction-addiction.com if you would like to reserve a copy of any of the following:
Nonfiction
The Twelfth Insight by James Redfield
(Grand Central, hardcover, $25.99, on sale 2/15)
On December 21, 2012, the Mayan calendar will end. Many see it as an apocalyptic sign. But is it?
In The Twelfth Insight, the long-awaited fourth book in the beloved Celestine Series, we again follow our Hero and his close friend Wil. They have just received a portion of another ancient and mysterious manuscript that describes a secret approach to spirituality that is silently arriving in the second decade of the 21st Century. But the manuscript is only available in fragments. To understand its full meaning for mankind, our Hero and Wil begin an urgent search to find the message in its entirety.
eHarmony Guide to Dating the Second Time Around (Octopus, paperback, $9.99)
The average age of an online dater in the US is now 48 years old, and the 40-55 age group is the fastest growing sector in online dating. As the Baby Boomers flock to the internet to look for new relationships, eHarmony Guide to Dating the Second Time Around unlocks the secrets to successful online dating, to help even the most novice of internet daters start looking for love.
Little Princes: One Man's Promise to Bring Home the Lost Children of Nepal by Conor Grennan (HarperCollins, hardcover, $25.99)
29-year-old Conor Grennan traded his day job for a year-long trip around the globe, beginning with a stint volunteering at the Little Princes Children's Home, an orphanage in war-torn Nepal. When Conor learned the unthinkable truth about their situation, he was stunned: The children were not orphans at all but victims of child traffickers. Conor committed to reunite the children he had grown to love with their families. But this would be no small task. Waiting for Conor back in Kathmandu, and hopeful he would make it out alive, was the woman who would eventually become his wife and share his life's work.
General & Historical Fiction


Invisible River by Helena McEwen
(Bloomsbury, paperback, $15.00)
When Evie and her father say good-bye at the train station, they are both on their own for the first time since her mother's death. But Evie is not lonely for long. At art school in London, she is quickly caught up in colors and critiques, gallery visits and sketching expeditions. But when her father arrives in the city, sour with alcohol and slumped on the doorstep of her new home, Evie must determine what she owes her past, and how it will shape the life, and the art, she's trying to create.
Charles Jessold, Considered As a Murderer by Wesley Stace (Picador, paperback, $15.00)
England, 1923. A gentleman critic named Leslie Shepherd tells the macabre story of a gifted young composer, Charles Jessold. On the eve of his revolutionary new opera's premiere, Jessold murders his wife and her lover, and then commits suicide in a scenario that strangely echoes the plot of his opera--which Shepherd has helped to write. The opera will never be performed.
Shepherd first shares his police testimony, then recalls his relationship with Jessold in his role as critic, biographer, and friend. And with each retelling of the story, significant new details cast light on the identity of the real victim in Jessold's tragedy.
The Three Weissmanns of Westport by Cathleen Schine (Picador, paperback, $15.00)
When Joseph Weissmann divorced his wife, he was seventy eight years old and she was seventy-five . . . He said the words "Irreconcilable differences," and saw real confusion in his wife's eyes. "Irreconcilable differences?" she said. "Of course there are irreconcilable differences. What on earth does that have to do with divorce?"
Thus begins The Three Weissmanns of Westport, a sparkling contemporary adaptation of Sense and Sensibility from the always winning Cathleen Schine, who has already been crowned "a modern-day Jewish Jane Austen" by People's Leah Rozen.
Mysteries & Romantic Suspense

The Cypress House by Michael Koryta (Little Brown, hardcover, $24.99)
Arlen Wagner has an awful gift: he can see death in the eyes of men before it strikes. He's never wrong. So when Arlen awakens on a train one hot Florida night and sees death in the eyes of his fellow passengers, he tries to warn them. Only 19-year-old Paul Brickhill believes him, and the two abandon the train. They continue south, but soon are stranded at The Cypress House-an isolated Gulf Coast boarding house run by the beautiful Rebecca Cady-directly in the path of an approaching hurricane. It doesn't take them long to realize that the storm isn't the only approaching danger.
The Lincoln Lawyer by Michael Connelly
(Grand Central, paperback, $7.99)
Make sure to read the first book in Connelly's Mickey Haller series before the movie starring Matthew McConaughey releases next month. Haller is a criminal defense lawyer who operates out of the backseat of his Lincoln Town Car, defending the clients at the bottom of the legal food chain, but to his surprise he lands a well-heeled client who might actually be innocent.
The October Killings by Wessel Ebersohn (Minotaur, hardcover, $24.99)
Abigail Bukula was fifteen when her parents were killed in a massacre of antiapartheid activists by white security forces. Because a young soldier spoke up in her defense, she was spared. Now she's a lawyer with a promising career in the new government, but she's never forgotten Leon Lourens, the soldier who saved her life. So when he walks into her office almost 20 years later, needing her help, she vows to do whatever she can. Someone is killing off members of the team who raided the house where her parents were murdered, and now Leon and an imprisoned colonel are the only targets left.
The Devotion of Suspect X by Keigo Higashino(St. Martin's Press, hardcover, $24.99 orMacmillan Audio, CD, $29.99)


Yasuko Hanaoka is a single mother who thought she had finally escaped her abusive ex-husband Togashi. When he shows up one day to extort money from her, the situation quickly escalates into violence and Togashi ends up dead. Overhearing the commotion, Yasuko's next door neighbor, middle-aged high school mathematics teacher Ishigami, offers his help, disposing not only of the body but plotting the cover-up step-by-step. When the body turns up, Detective Kusanagi draws the case and brings in Dr. Manabu Yukawa, a physicist who frequently consults with the police. What ensues is a high level battle of wits, as Ishigami tries to protect Yasuko by outthinking Yukawa.



Eyes of the Innocent by Brad Parks (St. Martin's Press, hardcover, $24.99)
Parks, called an engaging mix of Harlan Coben and Janet Evanovich, brings us Carter Ross, the sometimes-dashing investigative reporter for the Newark Eagle-Examiner. Ross is reporting on the latest tragedy to befall Newark, New Jersey, a fast-moving house fire that kills two boys. With the help of the paper's newest intern, a bubbly blonde known as "Sweet Thang," Carter finds the victims' mother, Akilah Harris, who spins a tale of woe about a mortgage rate reset that forced her to work two jobs and leave her young boys without child care. Carter turns in a front-page feature, but soon discovers Akilah isn't what she seems. And neither is the fire.
Though Not Dead by Dana Stabenow
(St. Martin's Press, hardcover, $25.99)
Kate and the rest of the Park rats are stunned by the death of Old Sam, Kate's eighty-seven-year-old uncle and foster father. In his will, he leaves almost everything to Kate, including a homestead deep in Alaska's gold mining country that no one knew he had and a letter that reads simply, "Find my father." Easier said than done, since Sam's father is something of a mystery: an outsider who disappeared shortly after learning about Sam's existence, he took with him a priceless tribal artifact, a Russian icon.
The Death Instinct by Jed Rubenfeld
(Riverhead Books, hardcover, $26.95)
Under a clear blue September sky, America's financial center in lower Manhattan became the site of the largest, deadliest terrorist attack in the nation's history. It was September 16, 1920. Four hundred people were killed or injured. The country was appalled by the magnitude and savagery of the incomprehensible attack, which remains unsolved to this day. The bomb that devastated Wall Street in 1920 explodes in the opening pages of The Death Instinct, Jed Rubenfeld's provocative and mesmerizing new novel. Blending fact and fiction in a brilliantly convincing narrative, Jed Rubenfeld has forged a gripping historical mystery about a tragedy that holds eerie parallels to our own time. Watch the video!

View more February mystery releases
View more February thriller releases
Science Fiction, Fantasy & Horror

Countdown: The Liberators by Tom Kratman(Baen, paperback, $7.99)
Old soldiers never die...except inside...when they lack a reason to live. Old soldier Wes Stauer is dying inside, from sheer lack of purpose. And then comes the knock on the door: "Our leader's son and heir has been kidnapped. We don't know where he is. We need you to get him back for us. The people who have him are numerous, warlike, and well armed. But money is no object." And then old soldiers--sailors and airmen, too--stop fading away and come back into sharp focus.
Much Fall of Blood by Mercedes Lackey, Eric Flint, and Dave Freer (Baen, paperback, $7.99)
Prince Manfred and his mentor and bodyguard, the deadly warrior Erik are escorting an envoy of Il Khan Mongol to the lands of the Golden Horde. Manfred and Erik are forced into an alliance of convenience between the Golden Horde and the ancient magical forces of Valahia, as directed by the troubled Vlad. The magic calls for blood and Vlad is deathly afraid of it--and at the same time, is irresistibly drawn toward it . . .
Moon Flower by James P. Hogan(Baen, paperback, $7.99)
Terrans from Cyrene, which is in the early phases of being "developed" by a mammoth corporation, have been disappearing. Myles Callen, a ruthlessly efficient "Facilitator," is sent to investigate. Also with the mission is Marc Shearer, a young quantum physicist, disillusioned with the world, who's on his way to join a former colleague, Evan Wade. On arrival he finds that Wade too has vanished but has arranged contact via the Cyreneans, and Shearer embarks on a journey to find his friend that will change Cyrene--and Earth itself.
Bound in Blood by P.C. Hodgell(Baen, paperback, $7.99)
When Jame returned to Knorth hall to help her brother Torisen name all the fallen fighters' death banners stored there, she made the disturbing discovery that those banners splattered with their owners' blood also have trapped their owners' souls. She also found a contract proving her cousin Kindrie to be legitimate, proving that there are three full-blooded Knorth. Three full-blooded Knorth means that the Three-Faced God can be manifested-something that none of the three are likely to want to do,
if
they have any choice in the matter...
The Sworn by Gail Z. Martin(Orbit, paperback, $7.99)
THE SWORN is the beginning of a new adventure set in the world of The Chronicles of the Necromancer. The legendary Dread are stirring in their burrows after millennia of silence and no one knows what hand wakes them and whom they will serve when they rise. Summoner-King Martris Drayke turns to the Sworn, a nomadic clan of warriors bound to protect the Dread. But even the mighty Sworn do not know what will happen when the Dread awake. All are certain, though, that war is coming to the Winter Kingdoms.
Children's Books and Young Adult
It's Time to Sleep, My Love by Eric Metaxas and Nancy Tillman (Feiwel, board book, $7.99)
As children prepare for bed, the world around them is also settling down for the night. Animals who live in the jungle, the forest, the sea-all whisper to their babies a soft refrain: It's time to sleep, my love. As comforting as a soft blanket and warm as a goodnight hug, Eric Metaxas's lullaby is lovingly brought to life by bestselling artist Nancy Tillman, whose illustrations celebrate the wonders of the natural world, and the bonds of family.
My Friend Rabbit by Eric Rohmann (Roaring Brook, board book, $7.99, on sale 2/15)
Every child who's ever had someone slightly bigger or slightly older over to play will recognize this story about toys and trouble and friendship. Eric Rohmann's third picture book is illustrated with robust, wonderfully expressive hand-colored relief prints -- the perfect vehicle for a simple, heartfelt tale about childhood. Now available for the first time in a board book edition.
Monkey Truck by Michael Slack
(Holt, hardcover, $12.99)
Monkey Truck is a truck with a mission. He's on the lookout for all sorts of jungle bungles - there are chameleons to rescue before they are squashed, snakes to untangle, and hippos to pull free. And look out for that TSUNAMI! This playful picture book, with its chant-along language and plucky pictures, is perfect for little ones who like trucks and animals (probably the two most popular toddler topics).
Ribbit Rabbit by Candace Ryan
(Walker, hardcover, $12.99)
Frog and Bunny are best friends. They do everything together, like fight monsters. And even though they get in fights sometimes-they always make up in the end. Ribbit, Rabbit features an effortlessly clever text that, in less than 150 words, captures the ups and downs of young friendships. Combined with adorably hip and fresh illustrations and an irresistible package, Ribbit, Rabbit is the perfect choice for the youngest of readers.
The Genius Files by Dan Gutman
(HarperCollins, hardcover, $16.99)
In eight days, Coke and Pepsi McDonald are going to turn thirteen. Before then, they'll jump off a cliff, get trapped in the locked basement of their burning school, chased cross-country by murderous lunatics, left for dead in the pit of a sand dune, forced to decipher mysterious coded messages, thrown into a giant vat of SPAM, and visit the world's largest . . . ball of twine!
The Fourth Stall by Chris Rylander(HarperCollins, hardcover, $15.99, on-sale 2/8)
Do you need something? Mac can get it for you. It's what he does-he and his best friend and business manager, Vince. Their methods might sometimes run afoul of the law, or at least the school code of conduct, but if you have a problem, if no one else can help, and if you can pay him, Mac is on your side. His office is located in the East Wing boys' bathroom, fourth stall from the high window. And business is booming.
Death Cloud by Andrew Lane
(St. Martin's Press, hardcover, $16.99)
It is the summer of 1868, and Sherlock Holmes is fourteen. On break from boarding school, he is staying with eccentric strangers-his uncle and aunt-in their vast house in Hampshire. When two local people die from symptoms that resemble the plague, Holmes begins to investigate what really killed them, helped by his new tutor, an American named Amyus Crowe. So begins Sherlock's true education in detection, as he discovers the dastardly crimes of a brilliantly sinister villain of exquisitely malign intent.
View more February juvenile fiction releases
View more February juvenile nonfiction releases
Calling All Romance Writers!

Anyone interested in helping found an Upstate SC chapter of the Romance Writers of America, see the open invitation below:


Dear Writer,

RWA is a strong writers' organization and provides many vehicles to get on the road to publication, two strong ones being market knowledge and networking. The romance genre, with all its sub-genres (which span is hugely wide), represents 55% of the total publishing market. For serious, goal-oriented writers, RWA is one of the best organizations in the country.

Since I live in Greenwood, the RWA physical chapters in the area are in Charlotte, Atlanta, Raleigh and Charleston. All are within a three hours drive and more. I believe there are enough writers in the Upstate to form an official RWA chapter.

If you are interested in creating and becoming a member please email me at carole.stlaurent@mac.com to inform me if you want to become part of the brand new Upstate Romance Writers chapter.

Carole St-Laurent
Author
carole.stlaurent@mac.com
Romance & Beyond Blog
http://www.carolestlaurent.com
CRW Online Workshop Coordinator
CRW Membership Chair
---
Thanks again for your patronage!

Sincerely,
Jill Hendrix, Owner
Fiction Addiction

1020A Woodruff Rd.
Greenville, SC 29607
864-675-0540

Need a Gift for Your Valentine?


Who will win the Oscar on Feb. 27th?



The Social Network
Placeholder for
The Black Swan



The King's Speech
The Fighter
Inception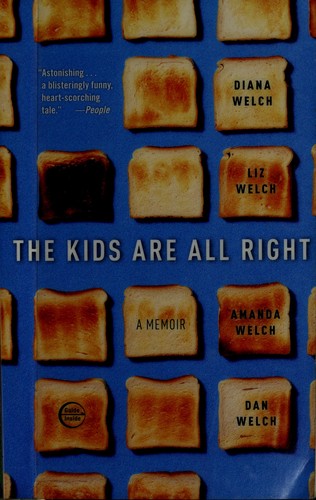 Placeholder for
The Kids Are All Right



127 Hours

Toy Story 3
True Grit
Winter's Bone
At the Movies

2/4
aka The Other Woman
(limited release)
2/11
2/18
3/4
Beastly
(coming in March)
ALA Award Winners
Newbery Medal

Winner
Caldecott Medal
Theodore Seuss Geisel Awards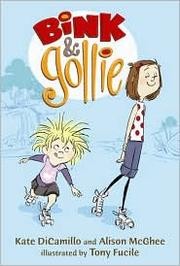 Winner

Honor

Michael C. Printz YA Award Winner
Coretta Scott King Awards

Best Author
Free Movie Passes

We have a limited number of free passes to an advance screening of The Adjustment Bureau starring Matt Damon on Thurs, Feb. 10th at 7pm at Hollywood 20 on Woodruff Rd. Each pass admits 2. Passes do not guarantee admission, so plan to arrive early in case the event has been overbooked. Passes can be picked up at the store during our normal hours, while supplies last.