Dear Fiction Addiction Customer,



The holiday season is upon us once again. I admit to being a little biased, but I think books make great gifts and so I want to make sure you know about

IndieBound

wish lists.




IndieBound wish lists are a great way to support independent bookstores like Fiction Addiction at the holidays and make sure you get (and give) exactly the books that you (or your recipient) are looking for.





I've set up a sample wish list

here

that you can take a look at. All you have to do is create a free account at

IndieBound

, set Fiction Addiction and/or other independents around the country as your favorite bookstores, search for books, add them to your list, then share your list with friends and family.

If there is a book you'd like to put on your list that is not yet stocked by us, just

email

me and I'll be happy to add it to our catalog.




Not sure what books to put on your wish list? Check out our 2010 holiday catalog for some great suggestions! View the complete

online catalog

(may take a bit to load), view our

in-stock catalog titles

, or stop by the store and pick up a print copy.
Signed Books
Signed books are another great gift idea for the holidays. Quantities are limited so if you'd like any of the below, act fast:
November Store Picks
A small town that has never had a murder, an obituary writer hiding from his past, and a female police chief and a state trooper both determined to catch a killer are all brought together in this masterful debut thriller in which Todd Ritter takes his readers on a roller coaster thrill ride.
- Recommended by Nancy McFarlane
Virals by Kathy Reichs (Razorbill, hardcover, $17.99, SIBA Fall Okra pick)
Have a teen who loves the Maximum Ride series and the TV show Bones? Then they'll adore Kathy Reichs debut YA novel set off the coast of SC featuring Tory Brennan (Tempe's niece). When she and her friends rescue a dog caged for medical testing on a nearby island, they are exposed to an experimental strain of canine parvovirus that changes their lives forever. -Recommended by Jill Hendrix



The Barefooted, Bad-Tempered Baby Brigade by Deborah Diesen (Tricycle, hardcover, $15.99)
The lilting rhymes and accompanying pictures about what this band of (adorable!) renegade babies won't do will appeal to young children and have parents laughing and shaking their heads in recognition of their own kids' behavior, ending with a reminder that they "won't be bad-tempered--nor babies--for long".

- Recommended by Melissa Oates, mother of two
Hector and the Search for Happiness by Francois Lelord (Penguin, paperback, $14.00)
Join Hector, a psychiatrist who is not very satisfied with himself, as he travels the world in search for what we are all looking for ... happiness. A very simple childlike storytelling presenting profound lessons about what truly makes us happy. My favorite? It's a mistake to think that happiness is the goal. - Recommended by Cyndi Clack


Saving CeeCee Honeycutt by Beth Hoffman (Penguin, pbk, $15.00, a past SIBA Okra pick)

This book is a love letter to the South and everyone who came to Beth Hoffman's Book Your Lunch event with us last year fell in love with her and the book. Now that it's availabe in paperback you have no excuse not to try this fabulous read about 12-year-old CeeCee Honeycutt and how she learns to overcome her past thanks to some wonderful Southern women. - Recommended by Jill Hendrix
A Very Simple Crime by Grant Jenkins

(Berkley, paperback, $14.00)
A murdered woman, a severely handicapped son with known violent tendencies, and a husband with an alibi all should have led to a very simple crime to prosecute. But when a disgraced DA tries to resurrect his career it becomes anything but a very simple crime. A twisting debut full of murder and dark family secrets.
- Recommended by Nancy McFarlane



Pegasus by Robin McKinley
(Putnam, hardcover, $18.99)
Newbery-Award winning YA author Robin McKinley writing a series about a princess who bonds with a pegasus. What's not to love? The only downside is that this
is
the first book in a planned series and McKinley can be a slow a writer so we may have a bit of a wait for book two.
- Recommended by Jill Hendrix
November Events


Note: If you can't make an event, you may reserve signed copies by emailing us in advance.



Thurs., Nov. 11th: Dining with Authors Fundraiser

6-9:30pm @ The Embassy Suites, $50 per person


Dine wi
th regional authors Linda Kelly, Ray Blackston, Melinda Long, Tim Da
vis, Gene Fehler, Michael P. Gibson, Shirley Twiss, Michael Cogdill, Jean Hunt, Mindy Friddle, and Dot Jackson and raise money for
Ready 4 Reading
, a United Way Partner Agency and a 501 (c)3 organization. Ready 4 Reading provides learning resources and books in homes to help families and children develop preschool reading readiness to improve the Upstate's high school graduation rates and grow the literate workforce. Fiction Addiction will be handling book sales for the event. Purchase tickets
here
.
Sat., November 13th, 1-3pm: Tweedy Poole Book Signing

SC author Tweedy Poole will be signing copies of her new book,
The Lonely Wife: How Did We Get Here?
(paperback, $15.00), at Fiction Addiction on Saturday, November 13th, from 1-3pm. This intriguing, mind-bending novel is a story of sex, lies, abuse, hatred, and envy. It is a compelling story that has a real-life twist, as all of its characters find themselves in places in which they choose not to be, forcing them to make decisions they do not want to make.
Sat., November 20th: American Unchained

On Saturday, November 20th, the American Independent Business Alliance (AMIBA) is asking consumers to abandon chain stores for a day and to shop only at local independent stores (like Fiction Addiction :).
If you would like to support local, independent businesses who recycle your money back into your local community rather than siphoning it away, then please pass the message along and encourage your friends and family to celebrate
America Unchained
!
Sat., November 20th, 2-4pm: Stephanie Benbenek Signing
Stephanie Benbenek will be signing copies of her book,
Keeping Clarke
(CGR, paperback, $16.00). This is a deeply moving memoir written by Stephanie Benbenek, whose only child, Clarke, was killed suddenly in an automobile accident. We weep with the author as we read of the moment she learns of her son's death...and life is changed forever. These changes and how she survives under this unbearable weight are told in a voice that is compelling, honest, and relevant. This story is more than a book; it is a metaphor for learning to live beyond the pain.
Sat., November 27th, 3-5pm: Danny Birt Signing

Danny Birt will be signing copies of his new children's book, Between a Roc and a Hard Place (Toy Box Books, paperback, $12). When humans kill Wimsaalwn, the dragon, her unhatched egg is left in a secluded nest over a hot springs, nestled in with several other eggs. The new parents, a pair of giant Rocs, are surprised and baffled by the appearance of their new, adopted daughter, who fails to develop any feathers at all. But things really get interesting when the hatchlings grow older and Tephra suddenly discovers that she's a dragon herself, not a giant bird at all. This heart-warming fantasy tale by Danny Birt explores just what it means to be a real family.

View all our events
Featured November Releases
Browse all November Releases
Please email us at info@fiction-addiction.com if you would like to reserve a copy of any of the following:
Cooking
Nigella Kitchen by Nigella Lawson (Hyperion, hardcover, $35.00)
In this, her eighth cookbook, Nigella takes us back to hearth and home, celebrating the kitchen as the heart of all family life. These are the foods we want to eat with family and friends, whether express-style after a busy workday or more slowly and luxuriously on weekends. There are no fancy ingredients or space-age techniques; instead there are luscious, rewarding, and remarkably doable recipes that are perfect for life in the 21st century.
View more November Cookbook releases

Biographies & Memoirs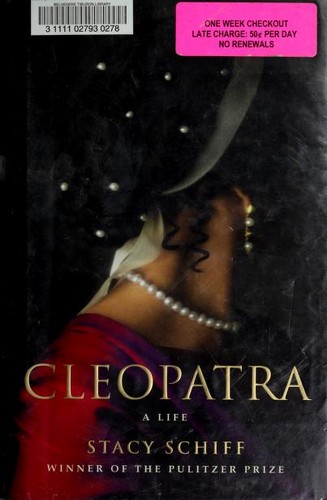 Cleopatra by Stacy Schiff (Little, Brown, hardcover, $29.99)

Famous long before she was notorious, Cleopatra has gone down in history for all the wrong reasons. Shakespeare and Shaw put words in her mouth. Michelangelo and Elizabeth Taylor put a face to her name. Along the way, Cleopatra's supple personality and the drama of her circumstances have been lost. In a masterly return to the classical sources, Stacy Schiff here boldly separates fact from fiction to rescue the magnetic queen whose death ushered in a new world order. Rich in detail, epic in scope, Schiff 's is a luminous, deeply original reconstruction of a dazzling life.
Kingdom Under Glass by Jay Kirk (Holt, hardcover, $27.50)

Jay Kirk follows the epic adventures of the brooding genius who revolutionized taxidermy and created the famed African Hall we visit today at New York's Museum of Natural History. At the end of the Gilded Age when he realized that men may have hunted certain species into oblivion, renowned taxidermist Carl Akeley joined the hunters rushing to Africa, where he risked death time and again as he stalked animals for his dioramas and hobnobbed with outsized personalities of the era such as Theodore Roosevelt and P. T. Barnum.
View more November Biographies & Memoirs
History
Imperial Cruise by James Bradley (Back Bay, paperback, $16.99, releases 11/8)
After the success of his two bestselling books about WWII, James Bradley began to wonder what the real catalyst was for the Pacific War. What he discovered shocked him. In 1905 President Teddy Roosevelt dispatched Secretary of War William Taft, his daughter Alice, and a gaggle of congressmen on a mission to Japan, the Philippines, China, and Korea with the intent of forging an agreement to divide up Asia. This clandestine pact lit the fuse that would--decades later--result in a number of devastating wars: WWII, the Korean War, and the communist revolution in China. Full of fascinating characters brought brilliantly to life, The Imperial Cruise will powerfully revise the way we understand U.S. history.
View more November History releases
General & Historical Fiction

Mr. Toppit by Charles Elton (Other Press, paperback, $15.95, releases 11/9)
From the author: "15 years ago I began writing Mr. Toppit when I was a literary agent representing the estate of A.A. Milne, author of Winnie-the-Pooh. I learned the story of Milne's son, Christopher Robin Milne, who grew to hate the fame his father's books brought him. During the years I spent writing, another phenomenon occurred that made Winnie-the-Pooh's fame seem parochial: Harry Potter. Suddenly, my idea of a modern series of children's stories that take over the world did not seem so far-fetched."
Swan Thieves by Elizabeth Kostova (Back Bay, paperback, $15.99)
Andrew Marlow, a psychiatrist, has a perfectly ordered life--solitary, perhaps, but full of devotion to his profession and the painting hobby he loves. This order is destroyed when the renowned painter Robert Oliver attacks a canvas in the National Gallery of Art and becomes Marlow's patient. Moving from American museums to the coast of Normandy, from the late nineteenth century to the late twentieth, from young love to last love, THE SWAN THIEVES is a story of obsession, the losses of history, and the power of art to preserve human hope.
The Wolves of Andover by Kathleen Kent (Reagan Arthur, hardcover, $24.99)
In the harsh wilderness of colonial Massachusetts, Martha Allen works as a servant in her cousin's household. Thomas Carrier labors for the family and is known both for his immense strength and size and mysterious past. The two begin a courtship that suits their independent natures, with Thomas slowly revealing his part in the English Civil War. But in the rugged new world they inhabit, danger is ever present, whether it be from the assassins sent from London to kill the executioner of Charles I or the wolves, in many forms, who hunt for blood.

And don't miss these re-releases of long out-of-print titles by two regional favorites: Falling Home by Karen White (Penguin, paperback, $15.00) and The Long Road Home by Mary Alice Monroe (Mira, paperback, $13.95)!

View more November Fiction releases
Mysteries & Thrillers
Hell's Corner by David Baldacci (Grand Central, hardcover, $27.99, releases 11/9)
The president has personally requested that John Carr (aka Oliver Stone) serve his country again on a high-risk, covert mission. Though he's fought for decades to leave his past career behind, Stone has no choice but to say yes. Then Stone's mission changes drastically before it even begins. It's the night of a state dinner honoring the British prime minister. As he watches the prime minister's motorcade leave the White House that evening, a bomb is detonated in Lafayette Park, an apparent terrorist attack against both leaders. It's in the chaotic aftermath that Stone takes on a new, more urgent assignment: find those responsible for the bombing.
Christmas Mourning by Margaret Maron (Grand Central, hardcover, $25.99)
It's Christmas in rural North Carolina's Colleton County and Judge Deborah Knott is looking forward to a family celebration when a tragedy clouds the holiday season. A beautiful young cheerleader dies in a car crash and the community is devastated. Sheriff's Deputy Dwight Bryant soon learns that her death was not a simple accident, and more lives may be lost unless he and Deborah can discover why she died.
View November Mystery releases
View November Thriller releases
View November Suspense releases
Science Fiction, Fantasy & Horror
Towers of Midnight by Robert Jordan & Brandon Sanderson (Tor, hardcover, $29.99)
The Last Battle has started. The seals on the Dark One's prison are crumbling. The Pattern itself is unraveling, and the armies of the Shadow have begun to boil out of the Blight. The sun has begun to set upon the Third Age. This penultimate novel of Robert Jordan's #1 New York Times bestselling series--the second of three based on materials he left behind when he died in 2007--brings dramatic and compelling developments to many threads in the Pattern. The end draws near. Dovie'andi se tovya sagain. It's time to toss the dice.


Live Free or Die
by John Ringo
(Baen, paperback, $7.99)
When aliens trundled a gate to other worlds into the Solar System, the world reacted with awe, hope and fear. When the first aliens to come through, the Glatun, turned out to be peaceful traders, the world breathed a sigh of relief. When the Horvath came through, they announced their ownership of us by dropping rocks on three cities and gutting them. Since then, they've held Terra as their own personal fiefdom. To free the world from the grip of the Horvath is going to take an unlikely hero. Fortunately, there's Tyler Vernon. And he has bigger plans than just getting rid of the Horvath.
View November Science Fiction releases
View November Fantasy releases
View November Horror releases
Romance & Paranormal Romance
Heaven's Spite by Lilith Saintcrow (Orbit, paperback, $7.99)
When a new hellbreed comes calling, playing nice isn't an option. Jill Kismet has no choice but to seek treacherous allies - Perry, the devil she knows, and Melisande Belisa, the cunning Sorrows temptress whose true loyalties are unknown. Kismet knows Perry and Belisa are likely playing for the same thing--her soul. It's just too bad, because she expects to beat them at their own game. Except their game is vengeance.
View more November Romance releases
Kid's & Young Adult
The Eagle of the Ninth by Rosemary Sutcliff (Square Fish, paperback, $8.99, releases 11/9)
In A.D. 119 the Ninth Roman Legion marched north into the wilds of Britain beyond Agricola's Wall and disappeared without a trace. Fifteen years later, Marcus Flavius Aquila, the son of the unit's commander, embarks on a quest to recover the lost eagle standard of the Ninth, symbol of a legion's-and his family's-honor. Read the book before the movie, starring Channing Tatum and Donald Sutherland, releases in 2011.
The Fledgling Handbook 101 by P.C. Cast (Griffin, paperback, $12.99)
This might seem like a scary time, Fledgling, but never fear! As you start your journey through the ancient halls of the House of Night, this indispensable handbook will aid you in your transition from human to fledgling. Within these pages you will find invaluable information about the history of vampyres, come to a better understanding of your body's transformation, read words of hope from great vampyres of the past, and learn essential foundations of rituals and lore.
Tumble by Maria Van Lieshout (Feiwel, hardcover, $12.99)

Tumble and his two best friends are playing in the snow. When they find something new and wonderful (it's soft! and red!), Tumble is captivated. He doesn't want to share it. But is keeping it all to himself going to be any fun? Here is a charming tale that brings new meaning to the notion of "having it all."
View November Juvenile Fiction releases
View November Juvenile Nonfiction releases
Graphic Novels
Alice in the Country of Hearts, Vol. 5 by Quinrose (Tokyopop, paperback, $10.99)
A manga retelling of the Alice in Wonderland series. In this volume, everyone in the Country of Hearts is worried about what dress Alice should wear to the ball. This night holds more than dancing for Alice as she learns even more about Wonderland, its inhabitants' secrets, and the mysterious rose garden.

View November Comic and Graphic Novel releases

Thanks for your continued patronage!
Sincerely,
Jill Hendrix, Owner
Fiction Addiction
Elf on the Shelf Plush ($12.50)
Now your little ones can touch and squeeze with this 9-inch plush version of their favorite elf!
Puzzle Pens ($4.95)
These amazing, extremely erasable pens are wonderful for anyone who works puzzles, whether crosswords, sudoku, etc.
Upcoming Book Your Lunch Events
(All events are from 12-2pm. Tickets are $25 per person, with advance reservations required.
)
Tues., Nov., 9th,
@ The Lazy Goat
Lou Dischler
Debut Upstate author of the comic novel,
My Only Sunshine.
Thurs., Nov. 18th
@ The Lazy Goat

Marshall Chapman
The singer-songwriter discusses her new book,
They Came to Nashville.
Wed., Dec. 8th@ Soby's
Patricia Moore-Pastides
Enjoy dishes from the USC First Lady's new cookbook,
Greek Revival.
Wed., Dec. 15th
@ The Lazy Goat

Patti Callahan Henry
Her SIBA Okra Pick, The Perfect Love Song, is a delightful holiday story.

Veteran's Day Is Nov. 11th

On Hallowed Ground by Robert H. Poole (Walker, paperback, $17.00) is the story of the Arlington National Cemetery. More than 300,000 rest in Arlington's 624 acres, representing every war the nation has fought. Let their stories speak to you this Veteran's Day as we honor those who fight for our freedoms.
Opening in Theatres This Month
(Thursdays @ 10:30am)
Nov. 4th
We Are In a Book!
by Mo Willems (Hyperion, hc, $8.99)
Nov. 11th

There Was an Old Lady Who Swallowed Some Leaves (Scholastic, pb, $5.99)

Nov. 18th

T Is for Turkey by Tanya Lee Stone (PSS, pb, $4.99)