Valuable Timeshare News - May 2011

Here Comes the Sun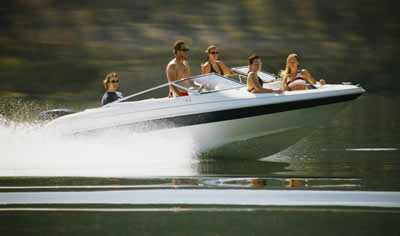 "Little darling it's been a long, cold lonely winter...Here comes the sun, here comes the sun and I say it's all right!" The clouds have parted, school is out and Lake Tahoe is officially open for summer. So whether you're into lake activities, mountain biking, hiking, or casino hopping (or any combination thereof), pack your bags and head to the pristine mountain paradise at Tahoe.
Speaking of paradise, now is a great time to step up and buy your own piece of Tahoe with a timeshare vacation property from Paradise Timeshare Resale. We have a good supply of attractively priced units for sale at all of the high demand resorts. Check out all of our featured hot deals and, as always, thanks for your continued patronage.
Location, Location, Location!!!
Formerly known as the Embassy Vacation Resort, this fabulous resort is well kept and upscale. Location, location, location are the advantages of this Lakeside resort. Located on highway 50 in the same complex as Ski Run Marina, this resort has access to any activity that the spectacular Lake Tahoe has to offer, from skiiing, lakefront dining, boating, and fishing to shopping, casinos and nightlife.
The first class service includes; valet, 24 hour front desk, dry cleaning, spa, on-site massage, concierge assistance and a friendly activities coordinator. The resort is kid-friendly for those who travel with the little ones; offering an amusing game room, heated indoor pool, courtyard with BBQ grills and close proximity to the beach. Units are equipped with flat screen TV's, DVD player, whirlpool jet tub, pleasant gas log fireplaces and a balcony or terrace providing outstanding room views whether you are lakeside or mountain side.
In addition to the resale of deeded weeks ownerships at LTVR, Team Paradise is now offering full brokerage services for the Diamond Trust Collections Points ownerships.
Check out these great deals;
You could be the proud owner of a Ridge Tahoe Timeshare!!!
Join Club Paradise to be Automatically Entered into our sweepstakes
AND
EXPLORE ALL THAT A LAKE TAHOE TIMESHARE CAN OFFER YOU!!
JUST LISTED - Hyatt Mountain Lodge Beaver Creek, CO
Platinum Week 3
Plus
10 Floating Days - $34,995
Silver Week 14 1,400 points BEST BUY! only $5,999
Gold Week 23 1,880 points for $10,500
Platinum Week 26 2,000 points $21,900
Platinum Week 34 2,000 points for $19,900
Diamond Week 7 2,200pts REDUCED - $18,000