Valuable Timeshare News - May 2011
Summertime in Paradise
Memorial Day is right around the corner which marks the beginning of the fabulous summer season at beautiful Lake Tahoe. So while you're getting the summer toys out of storage and working hard to get the body back in beach shape, don't forget to take a moment to reflect back and honor the true American heroes who made the ultimate sacrifices so that we can enjoy our hallmark values of freedom and liberty.
Paradise Timeshare Resale has a good inventory of summer season timeshares for immediate sale and enjoyment. There has never been a better time to pull the trigger on a timeshare property. Be sure to check out all of the hot deals at the most popular summer resorts. Thank you for reading our newsletter and be sure to check us out and 'LIKE' us on Facebook!

There are few places that can boast of more soul enriching natural scenic beauty than Sedona, Arizona. Often called "Red Rock Country" Sedona is a four season's playground for everyone - whether you're into history and archaeology, arts and culture, shopping, outdoor sports, or the spiritual and metaphysical...imagine doing all of this against the backdrop of the most spectacular scenery in the world. The Hyatt Pinon Pointe resort sits on a crest overlooking the surrounding red rocks, and is within walking distance of restaurants, galleries, boutiques, and specialty shops.
The Hyatt Pinon Pointe includes many luxurious amenities such as: an owner's club featuring a fireplace, big-screen plasma TV, pool table, game room, indoor-outdoor private lounge and outdoor fire pit. The private health club has awesome mountain views and offers rowing machine, free weights, stair climber, treadmill and exercise bike, plus private locker rooms with steam baths. The resort also boasts 2 outdoor spa tubs, heated outdoor pool and sundeck, children's Camp Runamuka and tennis Court.
Check out these great deals;
You could
A Ridge Tahoe Timeshare!!
Timeshare Includes:
- 2 Bedroom Suite in the Tower building with Lock-Off
- Resort Transfer Fees paid
- Maintenance Fees and Taxes paid through 2012
- Fully equipped kitchen
- Spacious Living Room with queen size sofa sleeper
- Dining area
- Gas Fireplace
- King Bed in each Bedroom
- Three TV's, two VCR/DVD and Stereo Systems
- Daily Maid Service
- Complimentary Health Club
- Indoor Sports Complex
- Indoor/Outdoor Swimming Pools and Jacuzzis
- Restaurant, Deli & Market on-site
- Full Service Spa on-site
- Shuttle service for guests
- Only 6 miles to Lake Tahoe and casino nightlife
Join Club Paradise to be Automatically Entered
High Sierra Lodge, Silver Week 14 1,400 pts REDUCED! $5,999
High Sierra Lodge, Gold Week 23 1,880 pts $10,500
High Sierra Lodge, Platinum Week 26 2,000 pts $21,900
High Sierra Lodge, Platinum Week 34 2,000 pts $19,900
Highlands Inn, Platinum Week 23 2,000 pts $14,000
Highlands Inn, Gold Week 49 1,880 pts $7,900
Highlands Inn, Gold Week 5 - Pebble Beach Pro-Am - 1,880 pts $14,900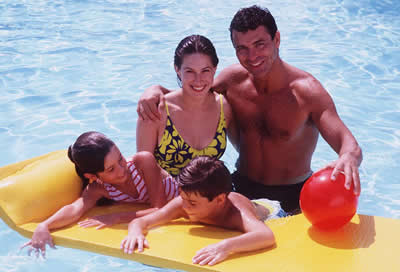 Westin Kaanapali 2BR Even $6,700
Hilton Hawaiian Village 2BR Pent Plat 8,400pts $24,000
Hilton Waikoloa 2BR Gold 5,000pts $5,000
Hilton Waikoloa 2BR Platinum Plus 8,400pts $14,000