Valuable Timeshare News - March 2011
Springtime At Tahoe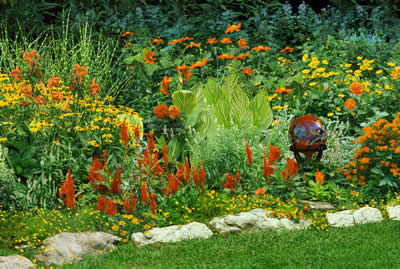 The clocks have sprung forward, March Madness is in full swing, and it's time to embrace the awesome beauty of springtime in Tahoe. The snow gods have bestowed another record year of snowfall upon the Tahoe valley, ensuring a tremendous spring skiing season. The coming of spring also brings with it a change to the swing season at the majority of the Tahoe timeshare resorts.
The spring swing season dates vary by resort, but generally include the time period from mid-April to early June. On May 15th the world's elite bicyclists take on Lake Tahoe as the Amgen bicycle tour comes to South Lake Tahoe. Also, what better way to spend Memorial Day than hiking, biking, or cruising the lake? Act now on our great swing season bargains and begin your enjoyment right away.
We are enhancing our website by adding a review feature to each of the resort pages. We will be starting with the Marriott Timber Lodge resort and then moving onto the others. Please share your insights and tips about the resort so that others may benefit from your experiences. Thanks for reading our newsletter and stop by our Heavenly Village office and say hi the next time you're visiting Tahoe.
Swing Season with Marriott Timber Lodge
The fabulous Marriott Timber Lodge is located right in the middle of the upscale Heavenly Village in South Lake Tahoe. The Heavenly Village is home to fine restaurants and retailers on the South Shore. There is also a movie theater complex, ice rink in the winter and miniature golf in the summer.
The world-renowned Heavenly Gondola is right out your front door for the ultimate skiing and sightseeing convenience. Hop on the gondola and get whisked to the top of the mountain in just 12 minutes. The views of Lake Tahoe from the top are truly spectacular! The excitement of the Nevada casinos is only one block away and it is just a short walk to your private beach on Lake Tahoe. The convenience of valet parking, bell service, maid service and ski storage will make your vacation effortless.
The Timber Lodge operates on a seasonal calendar and the Swing season which encompasses the spring and fall months is the lowest cost ownership option in the Marriott timeshare network. Not only does this ownership provide you with unencumbered enjoyment of Tahoe, but also provides great trading value with Interval International. Paradise Real Estate & Timeshare Resale is located in the Heavenly Village directly adjacent to the Marriott Timber Lodge.
Check out these incredible listings;
1 Bedroom, Gold Season for $3,500
2 Bedroom, Ski Platinum for $12,995
You Could
A FREE HAWAII VACATION
With the Amgen Bike Tour coming to South Lake Tahoe, our sister company, Paradise Real Estate is giving away a week long timeshare vacation at Paniolo Greens in Waikoloa, Hawaii!
To WIN, just guess the closest to the fastest actual lap time around Lake Tahoe during the first leg of the 2011 Amgen Bike Tour to win!
(One lap around the lake is 72 miles and the odds of winning are great! Click here for tips/hints.)
Quick Links:


Lake Tahoe Timeshare Listings
The BEST Timeshare Deals!
Large 2BR/3BA, 3 Week Winter Interest now just $18,750
Studio, QTR 4, with Gondola View for $33,900
1BR/2BA, QTR 4, Tahoe View with Balcony for $45,000
2BR/3BA, QTR 1, Courtyard View Lock-out with Balcony ONLY $99,000
2BR/3BA, QTR 2, Pool/Mountain View Lock-out with Balcony for $144,900
Naegle 2 Bedroom, Swing Season for $1,250
Naegle 2 Bedroom, Prime Winter Season for $3,500
Plaza 2 Bedroom, Prime Season JUST $2,850
Terrace 2 Bedroom, All Season for $2,850
Tower 2 Bedroom, Swing Season for ONLY $2,250
Tower 2 Bedroom, Prime Season for just $4,500
High Sierra Lodge, Copper Week 49, 1,100 pts for $4,499
High Sierra Lodge, Silver Week 14, 1,400 pts for $7,495
High Sierra Lodge, Gold Week 23, 1,880 pts for $10,500
High Sierra Lodge,
Platinum Week 26, 2,000 pts with July 4th 2011-2015 FOR ONLY $19,995!!
High Sierra Lodge, Diamond Week 52, 2,200 pts for $24,500
Lake Tahoe Vacation Resort, 2 Bedroom, Odd Years for $2,150
Lake Tahoe Vacation Resort, 2 Bedroom, All Season for $3,900
1 Bedroom Standard, Swing Season for $1,000
1 Bedroom Standard, High Season for $2,000
Studio Ambassador, High Season for ONLY $1
1 Bedroom, High Season for JUST $250
Studio Satellite, High Season for JUST $1
1 Bedroom, High Season with July 4th 2011 Reservations ONLY $1,000