Valuable Timeshare News - February 2011
Lake Tahoe is for spending time with the people you love most!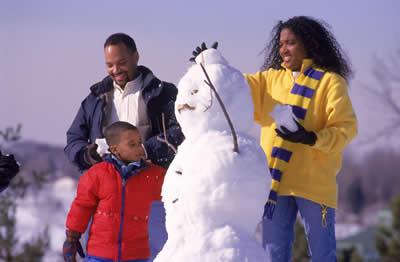 While the roses may have wilted away and all of the evidence of the Godiva chocolates has been thoroughly consumed, love still permeates the rarefied air of the pristine Lake Tahoe valley. Whether it's love of family, love of nature, or love of escapism, Tahoe is the love capital for year round resort enjoyment. It doesn't matter if you're heading down to the Lakefront Wedding Chapel to tie the knot, hopping on the gondola for your favorite downhill run at Heavenly, hitching a romantic sleigh ride, or just curling up around the fireplace with that favorite someone, get over to Tahoe and feel the love.
Speaking of love (timeshare segue alert) we've got some great deals that you'll fall head over heels for. It's not too late to consider a winter season unit, but the buyers with a keen eye for value will look at our tremendous deals on the swing and summer seasons.
As always, we appreciate you taking the time to read our newsletter and please contact us if we can provide any service to you whatsoever to help you maximize your timeshare ownership experience.
The Ridge Tahoe - Tower Building
In this month's newsletter we are highlighting the Ridge Tahoe Tower Building. The Ridge Tower building is a beautiful structure that overlooks the Ridge property. Recently remodeled, the Tower has the fewest number of condos and therefore fewer units come to market. There are four units on each floor and they do not share any common walls. Each 2 bedroom/ 2 bathroom condo has a lockout option, a balcony, a large kitchen with wetbar, a washer/dryer and the Master Bedroom has a fireplace and Jacuzzi tub. Perched on a mountaintop above beautiful Lake Tahoe, The Ridge Tahoe is one of the most spectacular settings at the Lake. The breathtaking views from the Tower building are typically of the Carson Valley, however some of the upper units have a distant lake view. The Ridge Tahoe offers its visitors a place to remember and views that are beyond compare. The Tower building is one of the best locations in relation to the Ridge clubhouse, as it is directly across the street. Prime Season offers Winter, Summer and most major holidays.
The Tower building, like all of the Ridge Tahoe buildings and properties, includes the use of the upscale Ridge Club; a fabulous clubhouse offering indoor/outdoor swimming pool, two racquetball courts, whirlpool spa and steam room, complete health club and weight room with state-of-the-art equipment, lounge and bar area. Four tennis courts (featuring one designed for year-round play), adult game room, children's game room and family activities all invite relaxation and fun.
Check out these great Ridge Tahoe deals;
Naegle Unit, 2 Bedroom, Prime Winter for $3,500
Search Ridge Tahoe Listings By Building
2 Bedroom, Gold Season for $5,000
2 Bedroom, Platinum Ski Season for $13,500
Hyatt High Sierra Lodge
Copper Week 49 - with 1,100 points for $4,499
Silver Week 14 - with 1,400 points for $7,500
Gold Week 9 - with 1,880 points for $13,500
Platinum Week 26 - with 2,000 points for $19,995
Diamond Week 7 - with 2,200 points for $23,500
Lake Tahoe Vacation Resort
2 Bedroom, Odd Years for $2,150
2 Bedroom, All Season for $3,395