Greetings!
We would like to extend our very best wishes to you and your family this holiday season and in the coming year!
As we close the chapter on 2010 and welcome a fresh 2011 with a sharpened focus, we hope that you will continue to work with us on the positive! Thanks so much for being a part of our community and our success.

Feel free to comment or provide suggestions if there is something you would like to share or see in our next newsblast. Send us a message or give us a call @ 630-897-6748.
A crowd of over 70 people attended the Joint GMACC & MEDC Holiday Party. The event was a huge success and the menu provided the guests with a little taste of Montgomery. If you would like to particpate in next year's menu, be sure to give us or the Chamber a call.
Special Thanks to the following for participating in our "Taste of Montgomery" Holiday Party

Buona Beef- Italian Beef sandwiches with all the trimmings
Elmer's Dog House-Stuffed Green Pepper Soup
Fox River Foods-Italian Meatballs & Fruit Salad
Montgomery Market-Quacamole, Salsa & Chips
Montgomery Popcorn-Flavored Popcorn
Reuland Food Service -Pasta Salad
Visit the MEDC Facebook Page, (link is on the left) to see the Holiday Photo's and be sure to become a fan!
Important Dates
& Information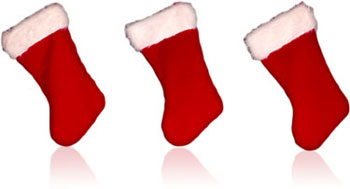 MEDC Holiday Hours:
Closed: 12-22 @ Noon through 12-27. Open 12-28,29 & 30th until Noon.
Return for New Year January 3rd @ Noon
The next MEDC Business Climate & Enhancement Committee is scheduled for January 13, 2011 @ 8:30 AM. The next MEDC Board Meeting is January 11th @ 1:00 PM.
Looking Forward into

2011
Save these Dates
January 18, 2011
9th Annual Commercial Real Estate Forecast Conference
January 24, 2011
Economic Development in 2011
Trends, Myths and Opportunities
And the winner is...
Dr. Neil Schlupp, chariman of the MEDC was the orginal winner of the iPAD raffle. However, he generously donated it back. When the next name was drawn, Laura Looney then became the new winner!
What a wonderful surprise for all.
Thanks to everyone who purchased and sold tickets!
Over $2,900.00 in tickets were sold.
The Montgomery Economic Development Corporation is a non for profit 501c6 Corporation supported by The Village of Montgomery and the Business community. We would like to take this opportunity to thank our supporters for giving us the opportunity to serve The Village and Business Community of Montgomery.

Sincerely,

Charlene Coulombe-Fiore

Charlene Coulombe-Fiore EDFP CEcD

Executive Director

Montgomery Economic Development Corporation