Greetings!
As the leaves continue to fall to the ground and we approach the Holiday Season, what a perfect time to say thank you....to all of our friends, members and supporters. Your support has helped us continue to grow and reach our seventh year of service to you. May you have a wonderful Thanksgiving!

The MEDC is especially grateful for all of the support and participation you have provided through the last year.

Feel free to comment or provide suggestions if there is something you would like to see in our next newsblast. Feel free to send us a message or give us a call @ 630-897-6748.
State Farm Agent, Mark McGee Joins the MEDC as an Associate Member . Thank you Mark for your support!
If you have not recently evaluated your business or personal insurance costs be sure to give Mark a call. He takes a personal interest in your insurance needs!
Important Dates
& Information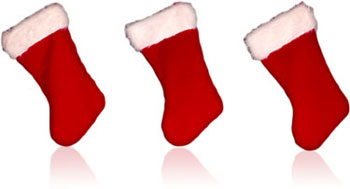 MEDC & GMACC
Holiday Party Details
(when) Thursday, Dec. 2, 2010
(where)
Village Hall Community Room - 200 N. River
(Open House)
iPad drawing will be held @ 6:30PM
Please come and enjoy " A Taste of Montgomery " with a variety of food to sample.
The next MEDC Business Climate & Enhancement Committee is scheduled for December 9, 2010 @ 8:30 AM. An Update on Orchard Road will be provided.

The next MEDC Board Meeting is December 14th @ 1:00 PM.
Only 13 Days Left...
to buy or sell iPad raffle tickets
Please make arrangements to drop off
any outstanding raffle ticket stubs.
630 897-6748 or 815-703-1338

Drawing will be held on December 2nd
The Montgomery Economic Development Corporation is a non for profit 501c6 Corporation supported by The Village of Montgomery and the Business community. We would like to take this opportunity to thank our supporters for giving us the opportunity to serve The Village and Business Community of Montgomery.

Sincerely,

Charlene Coulombe-Fiore

Charlene Coulombe-Fiore EDFP CEcD

Executive Director

Montgomery Economic Development Corporation