Greetings!
Did you know that topics that are
under lined
in this newsblast will link you to additional documents or links that provide you with more information? Did you know you can also use the links on the side panel to visit our Board Members web sites? Please be sure to become a fan on our facebook page and join linked in.
Feel free to comment or provide suggestions if there is something you would like to see in our next newsblast. Be sure to send me a message give us a call @ 630-897-6748.
Changing of the Guard
At the October 12th, MEDC Board Meeting, the following changes occurred concerning the MEDC Board of Directors and officers: Donald Kalish is replacing Laura Looney from Rush Copley Medical Center. Steve Sackett is replacing Brett Harris from Harris Bank.
Dr. Neil Schlupp, from Montgomery Chiropractic moved up from Vice Chairman to Chairman and Denny Lee, Village of Montgomery Trustee, became Vice Chair.

Please join me in welcoming our new board members and officers.
On October 28th and 29th, the MEDC Executive Director will be heading to Chicago for the International Council of Shopping Centers Deal Making conference. This event not only provides useful information to the MEDC, it also gives us the opportunity to meet and talk to various real estate brokers and retailers about the Village of Montgomery.
The MEDC office will be closed.
Important Dates
& Information
Adjust your calendars
BCEC Meeting Date Change:
The next MEDC Business Climate & Enhancement Committee is scheduled for November 11, 2010. Since this is a holiday, we are in the process of rescheduling this date.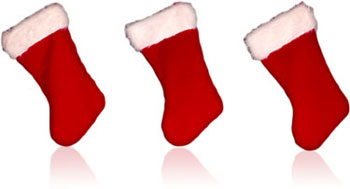 MEDC & GMACC Holiday Party Details
(when) Thursday, Dec. 2, 2010
(where)
Village Hall Community Room - 200 River
(Open House)
iPad drawing will be held @ 6:30PM
6 more weeks left to buy or sell
iPad raffle tickets
Please help the MEDC office by
selling or buying raffle tickets.
630 897-6748 or 815-703-1338

The Montgomery Economic Development Corporation is a non for profit 501c6 Corporation supported by The Village of Montgomery and the Business community. We would like to take this opportunity to thank our supporters for giving us the opportunity to serve The Village and Business Community of Montgomery.

Sincerely,

Charlene Coulombe-Fiore

Charlene Coulombe-Fiore EDFP CEcD

Executive Director

Montgomery Economic Development Corporation