Quick Links
Donate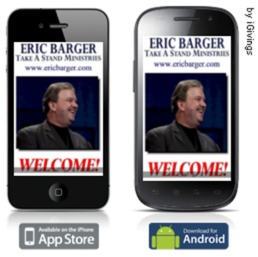 Follow Eric anytime!
Get our mobile app for IPhone and Android!
Featured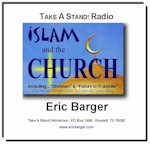 "
Islam and the Church: "Chrislam" and "Failure to Translate"
(The Muslim-Friendly Bible Translations Controversy)
Seven Week Radio Series on CD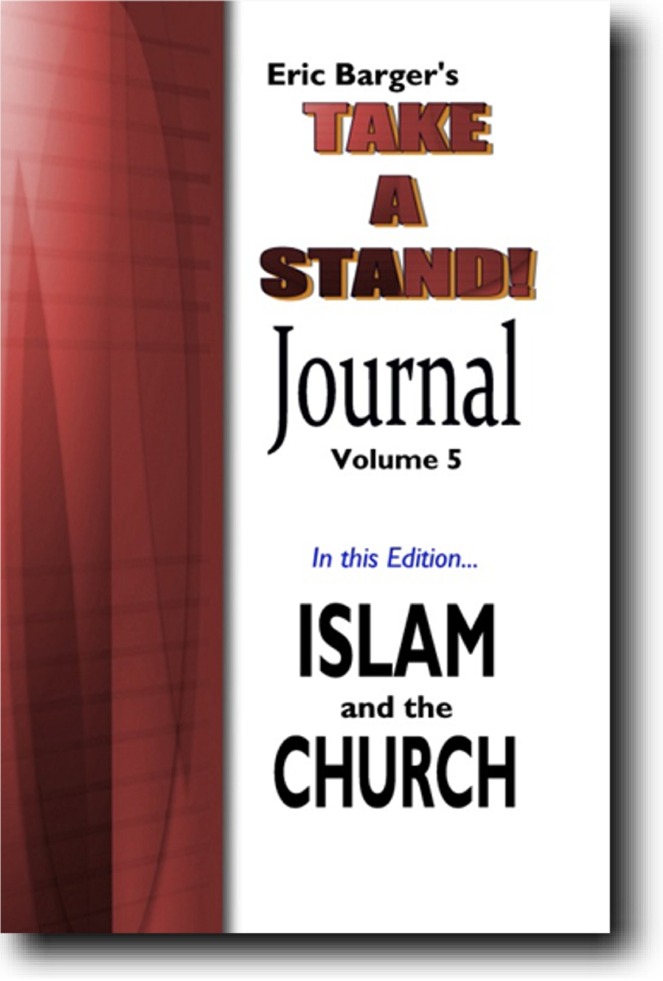 Take A Stand! Journal Volume 5
In this issue:

Failure to Translate:
Muslim-Sensitive
Bible Translations
The Deception of Chrislam

Rick Warren, Islam and the REAL Issue
CLICK HERE for More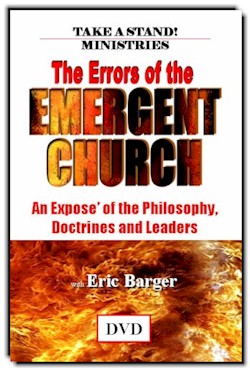 Emergent philosophy has invaded nearly every once-safe denomination. In this seminar DVD, Eric defines Emergent thinking and terms, concisely exposing the leaders and errors of the Emergent Church.
See All Products
Visit Our Channel
Guest Columnist





Isn't Evolution Based on Science and Creation Just a Religious Belief?





By Jay Seegert

I wish I had a dime for every time I heard someone make this claim. Unfortunately, this not only comes from skeptics, but also from some within the church. I've covered this question in depth in my book "Let There Be Light", but will share just two main points in this brief newsletter.

Point #1: What do you mean by evolution? That's the first question that needs to be asked. The word "evolution" is used in so many different ways that we first must define what we mean. Some use the term simply to refer to "change over time". In their minds, because we do indeed observe change in nature, evolution must be a fact. READ MORE

_______________________






Order our

Creation vs. Evolution

Special Package Today...





Includes:
- Jay Seegert's book Let There Be Light
- Jay's "Foundations in Creation" DVD series
- Take A Stand! Radio Series on CD with Jay Seegert and Eric Barger

CLICK HERE to ORDER or for MORE INFORMATION





_______________________


Follow Eric Barger on IPhone & Android!



Each month Eric is speaking the US and Canada. Follow Eric's schedule, get articles and blogs, don't miss a Take A Stand! Radio Broadcast - All


delivered direct to your phone!



Search "Eric Barger" in the IPhone App Store and the Android Play Store to download Eric's free ministry phone app today.




_______________________




Eric is heard each Saturday across America and around the world on the Christian Satellite Network and selected local stations.
To listen "live," download programs, or listen on demand anytime Click Here.
For a complete list of times and stations Click Here.

This Week: Understanding the Creation - Evolution Controversy
part 4: Most Asked Questions
In the final installment of the series, Eric's guest, Jay Seegert, of the Creation Education Center, addresses the most asked questions concerning the Creation-Evolution controversy including, "If God created the universe, who created God?", "What exactly is Carbon-14 dating?", "Is there life in outer space?", "Where do dinosaurs fit in the Bible?" and more.
"Foundations in Creation"
Twelve 30 minute sessions on DVD with Study Guide

(Order online or call 214-289-5244)
Bring Eric to Your Church or Community in 2012!




If you or your church are interested in hosting Eric's cutting-edge "Take A Stand! Conference" please contact us immediately. Email here or call 214-289-5244.

-------------------------
SPECIAL OFFER!




Want an assortment of Eric's teachings to share with others or enjoy again and again?

Order our
One of Everything Special!




Includes:



- 20 of Eric's full-length seminar DVDs
- 10 CD messages by Eric
- 5 Books

$250

(a $449 value)

Great for home use, Christian and home school study, Bible studies, small groups, Sunday School, church libraries and anyone just wanting a collection of Eric's DVDs, his most current Books plus others and an assortment of his teaching CDs.

Order online

or call 214-289-5244

You may also mail your request to:

Take A Stand! Ministries

PO Box 1485 - Rowlett, TX 75030