Astounding Proof of the



of Jesus Christ




The evidence for the Resurrection of Jesus Christ is some of the most overwhelming known to man. It is also some of the most hotly disputed by unbelievers because of the gravity of what it presents - that being, a risen savior who calls ALL MEN to surrender their lives and repent of their sins and then follow Him.

Join Eric as he'll be looking at the Resurrection through the lens of statistics and mathematics and asking the question: What is the probability that Jesus could have fulfilled just a handful of the best-known Old Testament messianic prophesies - and yet have NOT been the Messiah of Israel?

You're also going to hear of some of the extravagant, outlandish theories that men have devised in vain efforts to disprove the fact that Jesus rose bodily from the dead!

Tune in and call a friend as we examine more astounding proof of Resurrection of Jesus Christ - Take A Stand! Radio is on the air!

Make sure to tune in or click here to listen right now!

_______________________




Eric is heard each Saturday across America and around the world on the Christian Satellite Network and selected local stations.
To listen "live," download programs, or listen on demand anytime Click Here.
For a complete list of times and stations Click Here.

This Week: "The Proof and the Power of the Resurrection!" part 2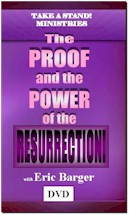 The Proof and the Power of the Resurrection
Eric's Seminar Teaching DVD
(or call 214-289-5244)
Order Eric's Recent Seven Week Radio Series !!
Islam and the Church
Including: "Chrislam" and "Failure to Translate"
(The Muslim-Friendly Bible Translations Controversy)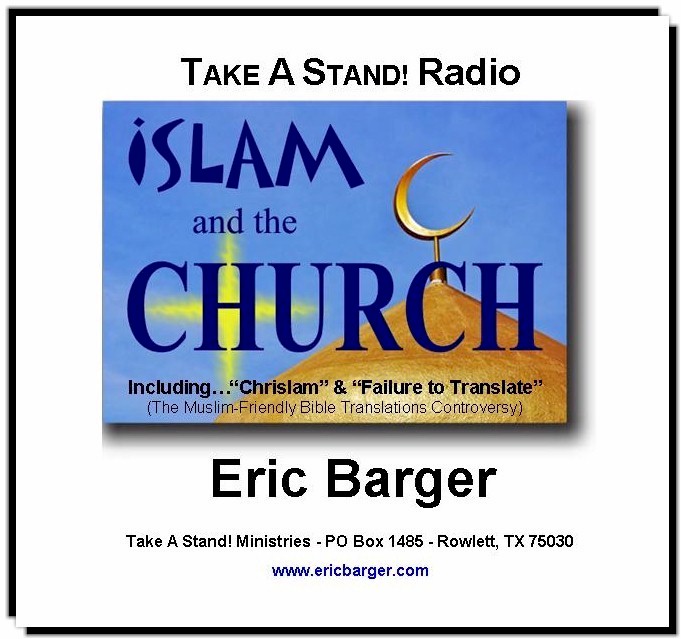 Order Here
(or call 214-289-5244)
_______________________
SPECIAL OFFER!




Want an assortment of Eric's teachings to share with others or enjoy again and again?

Order our
One of Everything Special!




Includes:



- 20 of Eric's full-length seminar DVDs
- 10 CD messages by Eric
- 5 Books

$250

(a $449 value)

Great for home use, Christian and home school study, Bible studies, small groups, Sunday School, church libraries and anyone just wanting a collection of Eric's DVDs, his most current Books plus others and an assortment of his teaching CDs.

Order online

or call 214-289-5244

You may also mail your request to:

Take A Stand! Ministries

PO Box 1485 - Rowlett, TX 75030