Greetings!!
You are receiving this newsletter because you are a member or friend of MVUUF. If you don't wish to receive our newsletters, let us know by replying to this email or using "safe unsubscribe" at the bottom of this email.
We've Made Some Changes...
And here's why! In the interest of saving money, and some trees as well, we are reducing the Forum in size, so that when it's printed, it's less costly to produce. In addition, we want this publication to be easily navigated & readily "digestible", so keeping it at a reasonable size helps accomplish that. For information on when Committee meetings are being held, etc. please visit the website calendar or look at Sunday's bulletin. Thank you!

Our Common Humanity
~Rev. Amy Russell
"For we know that our patchwork heritage is a strength, not a weakness. We are a nation of Christians and Muslims, Jews and Hindus - and non-believers. We are shaped by every language and culture, drawn from every end of this Earth; and because we have tasted the bitter swill of civil war and segregation, and emerged from that dark chapter stronger and more united, we cannot help but believe that the old hatreds shall someday pass; that the lines of tribe shall soon dissolve; that as the world grows smaller, our common humanity shall reveal itself; and that America must play its role in ushering in a new era of peace." - President Barack Obama, from his inaugural address.

As I watched our young President take his oath of office, tears were leaking down my cheeks because of what seemed like such a long journey to this day. I felt embarrassed to be so sentimental until I saw my tears reflected on many faces in the crowd. My tears were of joy, the joy that so many of us felt that we are beginning a new era of hopefulness, a new era of responsibility for our future. The history of a nation which has sinned against its own citizens with abuse and oppression has turned a corner. We now have a President who understands this history within his own family.

Our new President, Barack Obama, challenges us to find "our common humanity" with the people in our communities and our world so that we may work toward "ushering in a new era of peace." Those are beautiful inspiring words, but what does this challenge means to each of us? I guess each of us have to face what "old hatreds" we still bear. Each of us has to face our own residual feelings of tribe. What are the things that stop us from feeling our common humanity? What history of prejudice taught us by our parents and their parents still resides as an echo in our bones? It might be the response we have to certain people - people from a certain part of town, people who have more money than us or less money than us, people who pronounce things differently than we do, or who hold their fork in a "funny" way. What gets in our way from seeing that inherent worth and dignity truly shining through each face we meet?

Right now with the energy and hope rising like a tide throughout our nation, filling us with new resolve, I hope we will each find a way to shed our old skins for new skins. We can shed them like a snake in spring, leaving behind the old and creating a new way of being in the world. We can join the rest of our country as we strive to find our common humanity with all people of the world.
*To view Rev. William Sinkford's "Memo To Obama", please visit
Memo To Obama
. Rev. William Sinkford is the President of the UUA.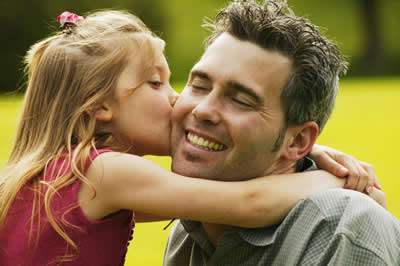 Keeping Up With Our Members
Chris Matice is recovering at home after a successful surgery to remove a benign tumor from his pancreas.
Ben Olive has moved. His new address is 6800 Paragon Rd. Centerville, OH 45459
Pat Santucci's grandmother passed away on New Year's Eve.
YRE Notes, Schedules & Information
A Note From Our DRE:
We are about to begin a new semester in YRE. Last semester in workshop rotations, we built on the pillar "UU Heritage and Identity". The children in grades 1st - 8th participated in workshops on UU history (Unitarian, Universalist, and MVUUF's past), famous UUs, workshops covering our UU principles and sources, and what it personally means to be UU (through exploring values, beliefs, and community). During this time, children participated in fair trade chocolate sales, sewing hats/gloves/mittens for people in need, created their own prayer beads...the list goes on.

The second semester begins in February. Workshop rotations will build on our World Religion pillar. In the next few months, children will have the opportunity to learn about some of the most practiced religions of the world. Children will learn about religions like Hinduism, Yoruba religion, Neo-Paganism, Buddhism, Islam, Sikhism, Taoism, and Native American practices. They will also touch on peace in religion, sacred places, as well as a geographic approach on religion. This will definitely be a great experience for all involved. If you would like to volunteer in some way for workshop rotations, please email me at dre@mvuuf.org.

Though the preschool will continue on with their "Chalice Children" curriculum, the senior high class is saying goodbye to the "Simpsons" and hello to "Popcorn Theology". This curriculum will include movie watching, deep discussion of what was viewed, and how it applies to being UU. "Popcorn Theology" has received rave reviews in youth classrooms across the country! I am excited to see how our youth enjoy it!

As always, if you have any questions, please do not hesitate to come see me or contact me at dre@mvuuf.org. I am so happy that our program is chugging along. Thank you to everyone out there who has supported YRE in the many ways YRE can be supported. Some of you have donated items (such as fleece and snacks), others of you have supported our fundraisers (fair trade chocolate sale, pre-ordered bake sale), and let's not forget those who have donated their time with our young, growing UUs.

Thank you to all!
~ Smile, Natalie; Director of Religious Education

YRE Calendar for February:
Chalice Children class (Preschool and Kindergarten): Pre-K/K begin in class at 11:00 a.m.
February 1 - Preschool/Kindergarten Children's Worship
February 8 - Class: curriculum - "Chalice Children"
February 15 - Class: curriculum - "Chalice Children"
February 22 - Class: curriculum - "Chalice Children"

Grades 1st through 8th: Workshop Rotation, February's theme: "Religion: the BIG Picture"
1st, 2nd, and 3rd grade class:
February 1 - Children's Worship in Founders Room
February 8 - Workshop 1 - Hands on Religion
February 15 - Workshop 2- Sacred Places
February 22 - Workshop 3 - Peace in Religion

4th and 5th grade class:
February 1 - Children's Worship in Founders Room
February 8 - Workshop 2 - Sacred Places
February 15 - Workshop 3 - Peace in Religion
February 22 - Workshop 1 - Hands on Religion

6th and 8th grade class:
February 1 - Youth Worship in the Library
February 8 - Workshop 3 - Peace in Religion
February 15 - Workshop 1 - Hands on Religion
February 22 - Workshop 2 - Sacred Places

Senior High Class (Grades 9th-12th):
February 1 - Youth Worship in the Library
February 8 - "Popcorn Theology"
February 15 - "Popcorn Theology"
February 22 - planning period for Youth Worship, and service projects.

For more detailed information about the YRE program, please check out: The MVUUF Web site & click on "Religious Education" or look for YRE programming pamphlets in the RE hallway & brochure rack in the gathering space.


What is happening in YRE outside of Sunday morning class time?
February 1 (Sunday) - Storytelling workshop, 1-2:30 p.m.: FREE & all welcome
- Last day to sign up for Mystery Friends
February 6 - 8 (Friday-Sunday) - High School Spiritual CON in Michigan
February 15 - YRE Committee meeting
March 1 - Keeping Kids Safe workshop 12:30-2:00 p.m. (childcare available): FREE & all welcome
Upcoming Events at MVUUF and Beyond...
Chalice Light Gallery Showcases Diane Dover & Kay Hissong
The works on display, of both Diane and Kay, celebrate the artists' love of nature. Diane and Kay met through their quilting and have been friends for many years. Kay's inspiration comes from nature and walks led by her husband, Tom, who is the Education Coordinator at the Aullwood Audubon Center. Her quilts honor the earth and all its beauty. Like Kay, Diane draws inspiration and motivation from nature, especially native Ohio flora and fauna. Her quilts incorporate elements of traditional quilting and piecing and are embellished with hand embroidery and hand beading. Red Day, Caw of Justice, Starlit Moths, Monarch Moon and Moon of the Hungry Fox are some of the intriguing titles of these works of art that capture the essence of birds, animals and landscape.

Attention Fellowship Artists!
For the month of May, the Chalicelight Gallery will feature member artwork. I hope all of our talented members will submit a few pieces to make this show a beautiful success. Please let me know what you'd like to submit - Deb Gang, 885-0676.

2nd Saturday Lunch
Each month we serve lunch at St. Vincent De Paul Hotel 120 W. Apple St. Food delivery time is 10:30 a.m. The Feb. 14 menu is listed below. To provide a dish (15-20 servings) please send an email to theotherplace@mvuuf.org.
Menu: Pulled turkey is being provided. We do need donations of mashed potatoes, green beans, whole fresh fruit, and 100% O.J.

Season for Nonviolence
The Fellowship will observe the Season for Nonviolence Jan. 30 - Apr. 4. Honoring the memorial anniversaries of Mahatma Gandhi and Dr. Martin Luther King, Jr., the 64 days focus on the use of nonviolent principles and practice as a way to heal, transform and empower our lives and communities. During this time, the Season will be highlighted through sermons, films, RE activities, workshops on compassionate communication, and Forum, listserve, and bulletin reminders.

It's the Event of the Year!
Mark your calendars!! The event of the year will be on Sat. Mar. 21 at 6 p.m. at the Fellowship. It is our stewardship kickoff dinner: Planning for Growth. Stewardship? Fun? Yes! We'll feed you, entertain you, and you will be in fellowship with your peeps! All we ask is that you come and have fun - and consider your financial commitment for 2009-2010. It is important to our program planning and staff compensation packages to budget what we think we can raise. We can't get close to a reasonable budget without your pledge. We receive no grants or funds from the denomination. It's all about us. Think about what we've been able to do this year through your commitments of time, talent and treasure. Don't make us track you down. Join us for the fun, and joyfully make your pledge on March 21. Thank you!
~ Alice Diebel, Treasurer

Keeping Kids Safe Workshop - Sunday Mar. 1
"Stranger" danger...bus safety...fire safety...we teach our children about so many forms of protection, but we are often reluctant to talk about personal touching safety. Did you know that 1 out of 4 girls and 1 out of 6 boys will be sexually abused before the age of 18? And 90% of their offenders will be people they know, love, and trust?
In this workshop, participants will learn how to:
*Talk to children about personal touching safety
*Minimize risks of contact with an offender
*Recognize signs and symptoms of child abuse and neglect
*Report suspicions of abuse and neglect to authorities
*Create safe policies and practices within your congregation
This workshop will take place Sun. Mar. 1, 12:30-2:00 p.m. at MVUUF. The presenter is Bonnie Bazill-Davis. She is a professional speaker and trainer dedicated to delivering life-saving messages about child abuse. As owner of Speak Out Services, she has offered mandated reporter training to thousands of teachers, daycare providers, mental health professionals, and child welfare workers in the state of Ohio. Bonnie is a former chemical dependency counselor who also speaks from the heart of experience as a survivor of childhood sexual abuse. Her workshops are designed to educate, entertain, and empower others to become life savers for the children in their care. For more information, please contact Genevieve Harvey.

Leadership Development Workshop
A development workshop titled, "Sharing the Ministry," will be held Sun., Mar. 8, 1-3 p.m. at the Fellowship. Lunch will be provided. In this workshop, we'll discuss how to recognize volunteers' interests and abilities and help them find their "passion" in shared ministry.

Souper Bowl Saturday
The Fellowship will hold its annual soup blast on Sat., Feb. 21 at 5:30 p.m. With hundreds of new handmade pottery bowls to choose from, guests will enjoy a full meal of soup, salad and dessert. There will be an extraordinary selection of soups and breads donated by some of the finest restaurants in Dayton, including The Meadowlark Restaurant, C'est Tout Bistro, Coco's Bistro, Cafe Monet, Flavors Restaurant, Benham's Restaurant, Boosalis Baking Company, and Rahn's Artisan Breads. Desserts will be provided by our own Reeves' and Sisters' Catering. Tickets are $20 and $10 for children under 10 without a bowl. Music will be provided by the Dayton Peace Choir. All proceeds from the event will go to support the Dayton International Peace Museum. Tickets will be sold in the Gathering Space every Sunday.
Mystery Friends
Mystery Friends is back! What is it, you ask? A Mystery Friend is a fun and easy way for adult MVUUF members and children to get to know one another and have the opportunity to form new friendships. You do NOT need to be a member of MVUUF to participate, but it helps to know if you are. How does it work, you ask? The Mystery Friends Committee pairs adult Mystery Friends with young friends. Each adult receives the name and address of their young friend with instructions and suggestions for small, inexpensive gifts. The adult Mystery Friend sends correspondence weekly for three weeks, including clues to their identity. Mystery Friends then meet at the MVUUF Mystery Friends dinner on Saturday, Mar. 14. The young friend brings a small, inexpensive gift to the dinner for their adult friend. The adult and child bring matching non-perishable food items to help identify each other and the food items are later donated to those in need. How do I sign up, you ask? You can pick up a form in the Gathering Space, or email/call Kristin in the Fellowship office (937-436-3628) and she will send you one. Drop it off in the Mystery Friends box in the Gathering Space, and you're set! For more information, please contact Adrienne Clark. Feb. 1 is the final date to join in, so hurry!!
New & Notable
Offering for February & Collection of Non-Perishable Food
The Social Concerns Committee of the Fellowship invites offering plate contributions for The Foodbank which provides food relief in Greene, Montgomery, and Preble Counties through 100 member programs. With the purchasing power of The Foodbank, each donated dollar results in $5.00 worth of food delivered. Increases in unemployment and in the price of food have significantly increased the need for food relief. 30% of non-pledge contributions each Sunday in February will go to The Foodbank, and on these
Sundays we will also collect non-perishable food for St. Paul's Food Pantry
. Look for the donation boxes in the Gathering Space. For more on The Foodbank visit
The Foodbank
.

Thank You for All Those Mittens!
Daybreak of Dayton wishes to thank everyone who donated and/or made the warm and good-looking hats, scarves, gloves, mittens, etc. The children had a wonderful Christmas and really appreciated all 122 pieces of warm clothing given by MVUUF.
The Activities Committee Needs You!
The Activities Committee is looking for a few good men and women to join us on the Committee. We need some "active" people to come in and work with us on ongoing and new activities. Please contact Kate Halpin at 299-4329.

Mind, Body, Spirit Class
In January, the Spirit in Practice class concluded the series of experiential and educational sessions on numerous Mind, Body & Spirit topics. Attendees witnessed and experienced the subtle healing benefits of Reiki, the powerful release that comes from a cleansing breath exhaled while doing Yoga, explored the connection between Music and Spirituality, dove deep into discovering what Justice means to us in our everyday lives, felt the warmth of radiating energy generated from Chi Qong, savored food as a spiritual offering, and explored how to express our inner artist through a variety of creative and spiritual practices. An added benefit was getting to know each other in a more meaningful way as we explored new practices and experienced alternative ways to pursue transformation, healing, and personal growth.

The class was well attended, and several members have indicated a desire to see the meetings continue. We are holding a "Get Ready to Grow" meeting on Tues., Feb 17 at 7 p.m. to discuss the Way Forward and select topics / practices so we can continue to embark on our spiritual and personal journey as UUs. We welcome your ideas on how you would like to become pleasantly lost or creatively found for awhile. Maybe you would like to learn more about spiritual practices, explore alternative health theories, or feed your soul with drumming.


Everyone is welcome, and we encourage you to join us to develop a Mind, Body and Spirit program that will inspire you, facilitate changes in your life and expand your connection with your inner self and those around you. All you have to do is take the first step and show up. Our gift to you is to take your heart's desires and try and find the best practitioners, artists, and spiritual guides to lead us. If you have ideas or are wondering what we are all about or could become, please see Alice Diebel, Deb Miyake or Toni Duron in the Gathering Place after Sunday service.

First Music Committee Meeting
The newly formed Music Committee will meet Sun., Feb. 8 at 12:30 p.m. in the Founders' Room. If you're interested in music - whether you're a musician or a music-lover, or both - please come and be a part of our wonderful music program. Contact Carol Narigon with your questions.

February in the (MVUUF) Wetlands
On a mid-January Sunday morning, Maury and I were viewing the wetlands from a Sanctuary window. What a sight - the beauty of the winter wetlands with swirling snow and a brief ray of sunlight adding luster to the scene -- a sense of wildness in the middle of residential sprawl. In February, standing water in the vernal pools will bring our resident mallards and Canada geese in with nesting on their minds. The surrounding residential yards have retention ponds that provide a lot of open water but little nesting cover. I have seen wood-ducks here but suspect they come from Hole's Creek, about ˝ mile west of the Fellowship. Woodies prefer to nest in cavities in large mature trees along a stream. Male red-winged blackbirds will be returning in late February to establish their nesting territory. Females will arrive some two weeks later. We found two red-wing nests last year. Our wonderful barn swallow family will return in late March but it is possible for tree swallows to show up in mid-February. Keep an eye open! On a warm February day when insects are flying, migrating tree swallows might appear.

The home range of the eastern cottontail rabbit is five acres and we have a pair of rabbits. Their February menu consists of twigs, bark and buds and there is plenty of food available. There is evidence of field mice and meadow voles which constitute the basis of the animal food chain. As a result watch for red-tailed hawks (they have been seen) and you can bet that great-horned owls, foxes and possibly even coyotes know about our "outdoor sanctuary" as a hunting ground. The diverse plant population appears to be dormant, but, each species is doing its cyclic, biogeochemical thing and we'll tall about this in March. Groundhog Day is February 2 and the February full moon is the 9th @ 2:30 am. It's the Snow Moon and winter is still winter. (Native Americans called it the "Hunger Moon.")
~ Dane Mutter

Sermons, Sundries, & Schedules
Upcoming Sermon Topics
February 1 - Gandhi's Life as his Message Rev. Amy Russell
~ Gandhi said, "My life is my message," and when we examine his life we see why. In the "Season of Nonviolence," let's learn at the feet of the master of non-violence by looking at his life which demonstrated a way to live in harmony even with his enemies.
February 8 - Living Alive! Rev. Amy Russell
~ Do we live in the moments of boredom and lethargy that our sometimes hum-drum lives bring us? Can we learn to live moments of joy even when we are washing dishes, checking email, and taking out the trash? How do we live "alive"?
February 15 - Evolution Sunday Rich Robinson, Mike O'Brien, & Joe Zimmerman
~ Along with 700+ other religious groups, we will be celebrating Evolution Sunday on this day. We have joined the "Clergy Letter Project" whose goal is to have congregations discussing and promoting the idea that scientific theory about evolution and one's faith have no conflict. As UUs, we temper our "faith" with reason. Many of us see the natural world as miraculous and worthy of praise, regardless of how it was created.
February 22 - The Eighth Principle Rev. Annie Foerster
~ The Commission on Appraisal has been looking at our Principles and Sources with an eye to bringing them up to date. They haven't done much to suggest changes to the seven principles, themselves; just some tweaking. I thought it might be a good time to look at what's missing. What would you add if it were suggested we have an eighth principle?
Daytime Book Discussion Group Titles*
February 18 - "The Scar of David" by Susan Abulahaua
March 18 - "Collapse" by Jared Diamond (Choose a section to review for the group.)
April 22 - "Water for Elephants" by Sarah Gruen
May 20 - "Flight of the Falcon" by Daphne DuMaurier
June 17 - "The Wayward Bus" by John Steinbeck
*MVUUF Daytime Book Club is open to all members and friends of MVUUF. We meet at 10:30 a.m. in the Fellowship Library and discuss the monthly book selection; then we choose a local restaurant for lunch together. Contact Sylvia Wince or Carol Vincent for more information. Also, please note the book selection change for March.

Evening Book Discussion Group Titles*
February 10 - "Dreams from My Father" by Barack Obama
March 10 - "Nineteen Minutes" by Jodi Picoult
April 14 - "Pagan Christ" by Tom Harpur
May 12 - "Strange as This Weather Has Been" by Ann Pancake
* 7 p.m., 2nd Tuesday of the month, Java Street Café (2056 E. Dorothy Ln.). New participants are welcome. Contact Ann Snively for more information.

Smart Choices*
We will meet Thur., Feb. 12, at the Dayton Art Institute to view Robert Whitmore's "In the Glen" display of nearly 60 of his works. Before seeing the (free) exhibition, we will meet at 1 p.m. in the Art Institute's Café Monet for lunch. No reservations are required. All women who are members and friends of MVUUF are welcome. If you would like to carpool, contact Sylvia Wince at 435-5079.
* 2 p.m., the 3rd Thursday of the month

Cinemaniacs
The Cinemaniacs meet twice a month. On the first Sunday of the month, The Grand Exalted Order of the Cinemaniacs convenes at the Danbury South Dollar Theater to enjoy the choicest of low-brow cinema followed by coffee at a select local eatery. On the 3rd Sunday of the month, the original Cinemaniacs assemble at the Neon for a pleasant art film experience followed by conversation in the lobby. Both groups meet for the 4:30-5:30ish showing. The title and time will be sent by email late in the week, just prior to the Sunday event. Contact Pete Hering at 974-0360 with questions or to be added to the email list.

Food Fanciers
Food Fanciers will Fri., Feb. 20 at 2 p.m. in the MVUUF kitchen to watch Rima Nickell demonstrate some nutritious ways to prepare food. She has taught nutrition and is an expert in food preparation. Don't miss this meeting! This group is open to men and women who are members or friends of MVUUF. There are no dues or requirements...just show up! Please RSVP to Sylvia Wince at 435-5079 if you plan to attend, so the cook knows how much food to prepare.

Community Discussion Group Topics*
February 1 - Technical Innovations That Will Change Our World Moderator: Joe Lawrence
February 8 - Hate Mail From Cheerleaders and Other Stories Moderator: Bruce Baker
February 15 - Overpopulation 2009 Moderator: Carol Vincent
February 22 - How Connectivity with Other People, Cultures, and Life Forms Guide Our Actions and Spiritual Growth Moderator: Chris Parker
*This adult group meets every Sunday at 9:30 a.m. in the Founders' Room for fellowship and thought-provoking discussions led by member volunteers. Topics include nearly everything under the sun. Don't miss this chance to let your hair down, speak your mind, or say nothing at all, without criticism. Up close and personal. Please join us! For a more detailed listing of topics, please see the Sunday bulletin.

Small Group Dinners
Enjoy conversation, good food, and fun while getting to know others in the Fellowship. Groups of 8 - 10 gather in each others' homes once a month, October through June, for dinner and everyone brings a part of the meal. This is a great time to join since March is the beginning of the second cycle, which runs through June. Friends and members alike are encouraged to participate. Contact Jay Snively at 848-2401.

A Little Levity - Courtesy of Maury Wyckoff