Greetings!!
You are receiving this newsletter because you are a member or friend of MVUUF. If you don't wish to receive our newsletters, let us know by replying to this email or using "safe unsubscribe" at the bottom of this email.
We've Made Some Changes...
And here's why! In the interest of saving money, and some trees as well, we are reducing the Forum in size, so that when it's printed, it's less costly to produce. In addition, we want this publication to be easily navigated & readily "digestible", so keeping it at a reasonable size helps accomplish that. For information on when Committee meetings are being held, etc. please visit the website calendar or look at Sunday's bulletin. Thank you!

A Quieter Christmas?
~Rev. Amy Russell
After many years of suggesting to my extended family that we each make small gifts for each other instead of buying expensive ones, they have finally agreed due to the economic recession. I come from a large family and Christmas has always been loud and exuberant. There are so many gifts piled under my parents' tree that it looked like a Macy's ad. And opening all those gifts took hours since we have a tradition that each gift must be opened separately and receive its share of ooh's and ah's around the room. By the time we finally finished opening all the gifts, we were all exhausted. Too exhausted to really enjoy the rest of the day. After turkey and plum pudding, people would start drooping around the house, finding niches in which to take surreptitious naps.
So, this Christmas I expect that the gifts will consist of goodies in Christmas tins, excruciatingly sentimental poems, and framed pictures of each other, which shouldn't take long to open. I wonder what we'll do with the rest of the day.
Maybe we'll start one of our famous games like Michigan Rummy or our new favorite, Apples to Apples. During this game, the young people try to explain to the older ones the subtle nuances of a certain pop singer's personality. Then the grandparents try to explain to all of us the significance of certain named historical events which weren't historical to them since they lived through them. But mostly it's a lot of loud shouting and laughing with the quieter in-laws shirking in the corners wishing they had never agreed to spend nearly every Christmas in this hullaballoo.
I love my family when everyone is getting along and enjoying a game or a boisterous political discussion. And I still love them when someone gets mad and stomps out. Or someone just gets tired of the usual family dynamics and declares they are taking a "time out". But sometimes I really wish I wasn't there, but somewhere else instead. Like on a desert island with Santa sailing in on a canoe.
All families have these times, and some families are much more difficult than others. Most of us feel that our families are somewhat "dysfunctional" and it's probably true some of the time. Christmas is one of the most difficult times for people with families, and for people who don't have families around them. During the season, we are confronted with commercial images of well-dressed and happy families gathered around a groaning table. And we wonder why our Christmas doesn't look like that.
So for me this Christmas, I'm going to relish the reduction of the gift giving. I'm going to appreciate the time with people I love. And I'm going to try to forgive us for not being a picture perfect family.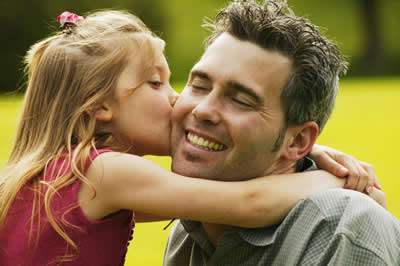 Keeping Up With Our Members
Jan Campbell, daughter of MVUUF member Laurel Herminghausen, wanted to share the following with the Fellowship: Laurel, my cousin and her family, my remaining aunts and I, would like to thank all the wonderful UUs who phoned, helped with and came to the (unannounced through the papers) service on November 5, 2008 on such short notice and sent cards, emails, and thoughts of love and condolences to us during the loss of our loved one, Lorna Opal Byrum. Our blessings to all.
Yolanda Crooms and David Cobb announce the birth of their daughters, Daria and Cyra.
Shawn and Saroj Irish tell us their newborn son, Heath, is doing great.
Mary Coonrod is at home after an overnight stay in the hospital with coronary problems. Send your wishes to Mary and let her know you are thinking of her.
A dear member, Dorothy Hummel, passed away Oct. 31. In her remembrance, you can make contributions to the Antioch-McGregor Scholarship Fund.
As we enter the holiday season, please share a card with our senior members and friends:
Ben Olive - Hillspring of Springboro, 325 E. Central Ave., Springboro OH 45066
Bettie Nickell - Bellbrook Rehab Center, 1957 N. Lakeman Dr. #111A, Bellbrook OH 45305
Don & Ginny Renner - 1517 Rangeley Ave., Dayton OH 45403
Jan Conrad - 2516 Catalpa Dr., Dayton OH 45406
Charles & Ellie Lewis - 1430 Fumas Rd., Vandalia OH 45377
Gwynneth & Lee Risley - 1486 Central Park Ave., Dayton OH 45409
Virginia Simpson - 6445 Far Hills Ave., Pavilion #23, Dayton OH 45459
Jane Thomas - 694 Isaac Prugh Way, Kettering OH 45429
Jessie Hoffman - Sunrise Center, 1701 Far Hills Ave., Dayton OH 45419
Barbara Kelly and her mother, Mrs. Clark - 114 Jay St., Dayton OH 45410
As I watch the holiday ads and the accompanying merriment, I smile and think what a happy time. Then I am reminded that for many this season is not one of happiness, but of sorrow and loneliness. My wish for you is that you find comfort in the flicker of a candle or the touch of a gentle breeze. For those of you experiencing a difficult time in your life, please know that you have caring friends at MVUUF. May today bring you peace and tomorrow sunshine.

Upcoming Events at MVUUF and Beyond...
Dining Out With Friends
The group will meet on Saturday, Dec. 6th, at 6:30 p.m. at Ajanta India, on Woodman, just south of Dorothy Lane. All are welcome, but reservations are required. Please call Kathleen Turner at 293-0153 or Jennie Hardy at 293-5439.
Winter & Spring Adult RE Class Offerings
The Adult RE committee is pleased to present the following opportunities for you to deepen your knowledge, spirituality, and relationships:
1. Compassionate Communication Workshop - January 24, 2009. All day workshop held at MVUUF. For more information, please visit the Fellowship website, or read the article below.
2. Compassionate Communication follow-up study and practice group - February through April, Tuesday nights and possibly one other night, depending on interest and availability. Sign-ups will be in January, or you can contact Genevieve Harvey to express your interest.
3. Building Your Own Theology - a tool for exploring where your own personal beliefs lie and how they fit in UU. Facilitator TBA.
4. Being a UU Parent - addresses theology and real-life parenting issues. Meeting for five weeks, April through May. Led by Natalie Spriggs-Trobridge.
5. Additional possibilities for spring - Living the Welcoming Congregation; The Prophetic Imperative: Social Gospel in Theory and Practice; Discussion on Emerson
~We welcome your ideas! If you are interested in offering a class for adults in the Fellowship, please submit your ideas to Phil Wise, chair of the MVUUF Adult RE Committee, for committee approval and scheduling.

UU Youth Group Bake Sale
The UU Youth Group will be holding a bake sale to raise money for SOS Children's Villages, an international organization that provides homes for orphaned and abandoned children.
Bake sale orders will be taken on Nov. 30th, Dec. 7th, and Dec. 14th after Sunday service. Orders will be available for pick up after service on Dec. 21st.
There will be a variety of goods available. For more information on SOS, please visit
http://www.sos-usa.org
2nd Saturday Lunch
The location of the lunch we serve to the homeless each month
has been moved from The Other Place building to St. Vincent De Paul Hotel
120 W. Apple St. In addition,
the time has been changed to 10:30 a.m.
The Dec.13 menu is listed below. To provide a dish (15-20 servings), please send an email to
theotherplace@mvuuf.org
.
Menu: Lasagna, green salad, grapes, 2% milk, 100% orange juice.
Compassionate Communication Workshop
The MVUUF Rights Relations Committee is sponsoring an all-day workshop on Compassionate Communication on January 24, 2009, 10 a.m.-5 p.m. Theresa Horan-Sapunar will be our facilitator. Nonviolent communication is both a learnable set of communication skills and a true spiritual practice which enables us to see our common humanity and live more peacefully. The registration fee is $30 for MVUUF members and friends and $40 for the public. Please sign up by December 15 to secure a seat before the workshop is opened to the public. Registration forms are available in the Gathering Space and at http://mvuuf.org. A limited number of scholarships may be available for those who cannot afford the fee. The work of the Rights Relations Committee is to help MVUUF build the beloved community by fostering safe and supportive interactions among our members and friends. This workshop is part of that effort. For questions or concerns about the Rights Relations Committee, please contact Alysoun Taylor, Joe Law, or Catherine Queener. For questions about the workshop, please contact Alysoun Taylor or Genevieve Harvey.

UUMen "Wrestling with Adulthood"
UUMen are discussing essays in the book, "Wrestling with Adulthood: UU Men Talk About Growing Up". What constitutes growing up? E.g., taking on responsibilities, making commitments, realizing our time is not so much our own as it was before. All MVUUF men are welcome to join the discussions every Sunday at 9:15 a.m. (Childcare is available!) The book can be ordered from the UUA bookstore (go to www.uuabookstore.org and search for "Wrestling with Adulthood"). For more info, contact Bob Lewis, Richard Donnelly, Jim Poltrone, Joe Law or Phil Wise.
Christmas Mitten/Glove Tree
Please donate new or gently used hats, gloves, scarves and earmuffs for boys and girls ages 10-21. We would appreciate giving mittens only to infants and toddlers. The Christmas tree will be up and ready to hold your generous gifts Nov. 30 - Dec. 22. Let's make this a warm and happy holiday for the residents of Daybreak.
Wassail
The holidays are upon us, which means it's time to join Choir in their annual Wassail celebration. This year, Choir will focus on some of the comforts of the holiday season with several traditional songs. You'll even get to hear an encore performance of a song from last year's Wassail program; a piece fit for a king! Remember to bring a dessert to share following the program. For this once-a-year time, we suggest being as decadent as you wish! Wassail punch will be provided. Mark your calendars for Sunday Dec. 14 at 6:30 p.m. For those who wish to, caroling around the piano will take place once we get our plate of goodies. Don't miss out on the fun & we'll see you there!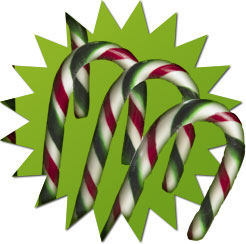 New & Notable
Dr. Valerie Lee Says Thank-You
Valerie Lee, our speaker on "Civility" on Nov. 16, used her honorarium to purchase a heifer from Heifer International which "provides animals to needy families in Africa." She thanks you for your warm welcome. You can find more information on Heifer International at
http://www.heifer.org
Our 50th Anniversary
Thank you to everyone who made the MVUUF 50th Anniversary celebration a big success. A special thanks goes to Ann Snively, Sylvia Wince, Kathleen Pennington, Deb Miyake, Adina Reeve, Rita Reeve and Bob Lewis. We especially appreciated those of you who contributed your voice to the effort by telling us about moments in our history on Sunday mornings. I know there are many more who contributed by setting up, cleaning up, singing and organizing. You are unnamed, but not unappreciated. Please know that your every effort makes our church life vibrant. Thank you for a wonderful celebration!!
~ Alice Diebel
MVUUF Design Wins Award!
We all know that our building is beautiful, but now others are taking notice as well. Annette Miller, the architect responsible for the design of the Fellowship, received the Architecture Honorable Mention from the 2008 Focus on Design Awards Program.
A Message from the Treasurer
During our stewardship campaign we asked you to give us written comments about the church. The comments you submitted told us what you valued and how important MVUUF is in your lives. Here is a brief summary. (If anyone would like a complete list of the comments we have received, please let me know.)
In response to the question - "Why is it imperative that this congregation continue to exist?" - you said MVUUF is an important liberal, religious voice in the Miami Valley. For example, you wrote, "It gives me a place to meet like-minded people. It also allows my step-son to have an education on morals and ethics minus the religious doctrine." You also wrote that we are accepting of differences and encourage diverse thinking and a voice of reason. For instance, someone wrote, "MVUUF offers true religious tolerance and acceptance of each individual's spiritual journey--I know of no other church that accomplishes this." Someone else wrote, "We need a moderate voice of reason in this society." You also see MVUUF as a place to help you grow. You noted, "The Fellowship is my spiritual home and the congregation is supportive and challenges me in ways that, at times, I can't explain, but I know have impacted my life significantly." You also see MVUUF as a place for social justice work. One of you wrote, "It provides excellent resources to those that many other congregations don't because of their beliefs. Gay-Lesbian outreach, emergency services such as abortions to those desperate for this."
When we asked what continues to draw you here, you pointed to the sense of community and friendships you have developed. You said, "My community is here--these are my peeps!" You also said you see opportunities for personal development. One of you said you are drawn by "The intellectual stimulation of so many smart people from whom I can learn." You also appreciate the respect for diversity that is present here. One of you wrote, "My opinion, that may be different from the majority, is welcome and heard with respect." You also value the Sunday sermons, the minister, the community class, the book programs, and more.
Finally, you added other comments. You want us to "Keep aiming high" to advertise, and to reach out to others. You had good ideas for growth. I encourage you to keep sharing those ideas!
All that you value is part of a shared, UU ministry that is built on a combination of time, talent and treasure from all of us as members. We are fast approaching the midpoint of our church year. It is also a time when families are taking stock: holidays are approaching, financial markets are volatile, and we are prioritizing where to put our valuable resources. As you reflect on your finances, please remember what MVUUF means to you, and remember the financial commitment you made to this ministry. I urge you to continue to keep MVUUF as one of your top priorities. You are certainly ours.
~Alice Diebel

Offering for December
The Social Concerns Committee of the Fellowship invites offering plate contributions in support of MVUUF Youth Project and the Social Concerns Committee. 30% of nonpledge contributions each Sunday are ear-marked for social concerns. Our high school students will use their portion of the offering for household and personal needs for five Iraqi refugee families who will be settling in our area during the first week of December. Support for the Social Concerns Committee will fund special initiatives launched by the committee.
Offering for Christmas Eve
Every Christmas Eve, our offering is reserved for the Minister's Discretionary Fund. This fund is used at the minister's discretion for people both inside and outside the congregation who need emergency help. Especially this year, we may have an even greater need for this fund. We appreciate your generosity.
Congregational Meeting
The next Congregational Meeting is set for Sunday January 11, 2009, following the service. In the meeting, all voting members will be asked to vote on the slate of candidates (listed below) for elected positions.
Slate of Candidates
The Nominating Committee will recommend the election of the following people at the January Congregational Meeting:
Board
President - Alice Diebel
Secretary - Joe Law
Treasurer - Mike O'Brien
Trustee at Large - Antonia Harter
Trustee at Large - Matt Briddell
Program Council
Activities - Kate Halpin
Communications - Eugenio Durand
Membership - Dawn Bellinger
Operations - Sean Halpin
PR External - Pat Santucci
Social Concerns - Bob Lewis
Worship - Deb Miyake
Endowment
Tom Cruse & Dan Enterline
Nominating Committee
Program Council recommendation - Jim Faulconer & Priscilla Mutter
Minister's recommendation - Ruth Rowley
Board's recommendation - TBA


Sermons, Sundries, & Schedules
Upcoming Sermon Topics
December 7 - The Interdependent Web: From Kentucky to Kenya and Back Again Rev. Amy Russell & guest speaker Deborah Novgorodov
~ Thomas Jefferson Unitarian Church in Louisville has been the primary, and often sole, support for an orphanage in Kenya for the past four years. Their involvement with the orphanage fits our UU values. Thomas Jefferson is being recognized as the model for growing congregations by the Heartland District this year. Deborah Novgorodov will describe how touching others has made an impact on the lives of the members and on the church as a whole.
December 14 - Buddhism in Our Lives Rev. Amy Russell, Ron Rink, Bruce Howorth & Margaret Michal
~ Buddhist philosophy and its meditative practice has changed the lives of many. Members of the Buddhist meditation group will share how Buddhism impacts their lives.
December 21 - Finding the Light in Darkness Rev. Amy Russell
~ Many of us experience a feeling of being down or depressed during the winter months when there is less light available. The winter solstice became a celebration for many cultures because it represented the turning point in the winter when there would start to be more light everyday until spring arrived. How do we find this light when it seems so dark?
*December 24 - Christmas Eve: Welcoming the Stranger Rev. Amy Russell
~ At this candlelit Christmas Eve service, we'll welcome the stranger into our lives once again. As UUs, welcoming is part of our tradition as it is part of the Christmas tradition.
* Christmas Eve service is held at 5:30 p.m.
December 28 - Faith, Politics & Our Life Together Rev. Darryl Fairchild, Director of Vote! Dayton
~ Exploring how we live out our spiritual and political practices, with a focus on how we deepen our lives and communities.

Daytime Book Discussion Group Titles
*
December 18
- "Christmas Train" by David Baldacci
~This our holiday potluck lunch, held at Sylvia Wince's home at 11:00 am. Please call Sylvia at 435-5079 to let her know what dish you are going to contribute. Also, please bring a book that you would like to trade for another.
January TBA
- "Taps" by Willie Morris
February TBA
- "Scar of David" by Susan Abulahaua
March TBA
- "Collapse: How Societies Choose to Fail or Succeed" by Jared Diamond
April TBA
- "Water for Elephants" by Sarah Gruen
May TBA
- "Flight of the Falcon" by Daphne DuMaurier
June TBA
- "The Wayward Bus" by John Steinbeck
* 10:30 am at MVUUF. Book discussion followed by lunch out together.
Evening Book Discussion Group Titles*
December 9 - "The Art of Possibility" by Rosamund tone Zander & Benjamin Zander. We will also be discussing possible future book selections.
*The meeting location is Java Street Café at 2056 East Dorothy Lane. Meetings are on the 2nd Tuesday of the month at 7 p.m.
Community Discussion Group Topics*
December 7 - Bad Money and the Wrecking Crew Moderator: Joe Lawrence
December 14 - Balancing the Seventh Principle with the Burden of Consumption Moderator: Chris Parker
December 21 - Yearnings: Embracing the Sacred Messiness of Life Moderator: Lindy McDonough
December 28 - Problem Solving Moderator: Graciela Strayer
* For a more detailed listing of the topics, please see the Sunday bulletin
Smart Choices Topics*
December 1 - Potluck dinner at MVUUF
December 15 - Sing-down Led by Jan Campbell
*2nd Monday of the month, 7:30 pm, drop-in basis
Cinemaniacs
If you're wild about films, join Cinemaniacs the 3rd Sunday of every month at The Neon movie theater for the 4:30-5:30ish showing. The title and time will be sent by email late in the week just prior to the Sunday event. Everyone is welcome! After the movie, we meet in the lobby for fellowship and discussion. Contact Pete Hering at 974-0360 with questions or to request being added to the Cinemaniacs email list.
Young Adult Group
Our next meeting will be Dec. 21 at 12:30 p.m. We now have childcare available as well. We will start reading and discussing a series of books. Our first selection is "I Am America (And So Can You!)" by Stephen Colbert. The group also has many ideas for social activities, such as movies, game nights and Hafla shows. Discussion about when these events will occur can be found on the Young Adult Group email list serve. Contact DJ Henry at 239-3699 with any questions or to be added to the list serve.