2011 Fly-In Recap
The Western Antique Aeroplane & Automobile Museum, *4S2*
September 2011 saw another great fly-in at WAAAM. Hundreds of visiting planes flew in from around the country to the delight of thousands of visitors and hundreds of volunteers.
The weekend included: cool planes and interesting pilots, campfires, trivia,bagpipes, beer gardens, antique car rides, a tank participating in the flag ceremoney, helicopter rides, plane rides, glider rides, hayrides, Lyons Club breakfast & West Side Fire Department tri tip dinner, Hood River Golf's' pulled pork sandwiches, WAAAM iPhone app, Peoples Choice winner, sunshine, ice cream, fundraising auction, interesting visitors, kids in submarines, a museum full of memories, and a bag pipe preformance.
It was a busy weekend full of non stop fun.
~~~~~
By Arlene Beard
WAAAM in Hood River, Oregon, held its annual Fly-In Sept 10 and 11, 2011 and according to the pilots this is becoming "THE Antique Fly-In" to attend. The sky was filled with planes (and a little forest fire smoke).
With Mount Hood as a backdrop, flying the Columbia Gorge was a beautiful sight. Judy Newman the museum manager and Ken Olsson the museum coordinator did a superb job of running the Fly-In smoothly.
The WAAAM Museum is a pristine facility with 130,000 sq ft under roof including restoration area. Only open 4 years, it displays 75 Antique Airplanes, (nearly all flyable), 120 Antique Automobiles and lots more. Plenty of food, pulled pork lunch, Lion's Club pancake breakfast both mornings and delicious "Tri tip" Sat night dinner. There was a Fly market for parts and 911 comemorative ceremony including a military tank and bagpipes
GRAND CHAMPION: 1929 Command Aire SC-3 (With an actual vintage Oregon auto license plate) , owned by Bob Juranich of Auburn, WA. Rebuilt by Bob Johnson. Only two or three still flying.
PEOPLE'S CHOICE AWARD: 1934 Waco YMF also owned by Bob Juranick:
BEST BIPLANE: 1944 Beech Staggerwing owned by Larry Beck
BEST ANTIQUE: 1936 Stinson SR88 owned by Donald Culver
BEST HOME BUILT a 1928 Penguin practice plane from the Pearson Air Museum of Vancouver, WA This educational project was built entirely by students completing nearly 2 airplanes over 4 years. This involved 76 kids learning ribs, fabric, etc and created by the Kobuk family..
Flag Raising Ceremoney at WAAAM 10 Sept 2011- M3A1 Stuart Tank & Bagpipes
~~~~~
The Bright Green Crew Shirt Volunteers for this even numbered 120 strong and logged 107 hours.
Volunteers came from as close as Hood River and as far Gainesville, Georgia.
"What a CREW!"
Thank you one and all, for your time and effort to make the Hood River Annual
Fly-In a fun, organized and safe event at WAAAM.
You help make WAAAM... Wonderful!
* 4S2 is the Airport Identifier for the Ken Jernstedt (Hood River) Airfield
WAAAM App Keeps History Alive Using Mobile Technology
Sept 2011 - WAAAM announced the release of the new WAAAM iPhone app just in time for the Annual Hood River Fly-In.
The app was created by WAAAM volunteer
Brandon Masterson
of 2Morrow Mobile. Masterson suggested the app idea to WAAAM as a way for the museum to gain exposure to a new audience and to help showcase the impressive collection of over 200 antique airplanes, cars, truck and military vehicles that are preserved in operating condition at WAAAM. Volunteers Ben & Donna Davidson provided most of the content. (Ben doing his part from Afghanistan!)
"This WAAAM iPhone app will help introduce the history and innovation surrounding the golden age of transportation to a whole new generation," explains Masterson. "We are using today's technology to preserve the technology of the past."
The basic WAAAM iPhone app is offered for
free and provides a mini-tour of the museum featuring photos and info about 20 of the old planes, cars, trucks and motorcycles. It also offers videos, news, and information about the founder, directions and more. There is an option to upgrade for those who want to see more vehicles and/or want to support the WAAAM app project. 2Morrow Mobile will be donating profits from the app back to the museum to help them with restoration projects like the 1917 Detroit Electric.
The WAAAM app was featured
by iTunes and reached #2 in Travel's
New and Noteworthy section!
"The best part about this museum is that it is alive! It is moving to hear the engines roar and see these old planes fly. You can't help but imagine (or remember) what life was like way back when..." says Judy Newman, Museum Director at WAAAM. "We are very excited and hopeful that this app will expose new generations to a bit of the magic from the early days of transportation and the wonder that is WAAAM."
The app is FREE so please download it today!
Once you download it, you can help support WAAAM by:
Rating the app (5 stars!)
Upgrading to the premium version.
Introducing the
First Annual WAAAM Garage Sale
November 4th and 5th WAAAM will hold what will be an annual fundraising event.
A garage sale!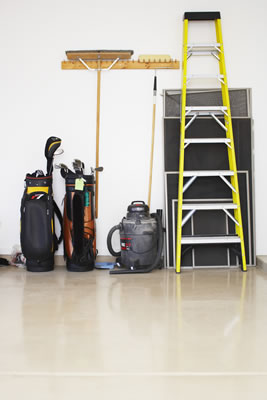 What kind of items will there be? A little bit of everything!
Tools for sure, maybe a car or two, housewares, and collectibles...
We will be collecting items for the sale during the next month. Donated items need to be in good condition and in working order. (like you would if you donated it to Goodwill) upon your donation.
Donations accepted 9am-5pm daily at the WAAAM main museum entry.
Call ahead if you have large items or if they need special handling.
# 541-308-1600 ask for Donna.
Volunteers are needed for set up and garage sale days. This would be a great time to be involved. All for a great cause: Buying parts to keep these old things running!
Thanks for your continued help.
See you soon.
Look for these "New to WAAAM" Artifacts
1916 Dodge Brothers Coupe donated by Gary & Sally Jenkins of Chico, CA
1967 Honda Motorcycle donated by Gary & Sally Jenkins
1918 Harley Davidson Model T on loan from Rudolph Zvarich
1918 Chevorlet 490 Touring Car on loan from Albert Elton
1900's Doctors Buggy on loan from Albert Eatron
1928 Pinguin Flight Trainer on loan from the Pearson Museum
Volunteer Spotlight
Volunteer of the Year... Alan Bell
Flying high and lending a helping hand.
WAAAM ask that you join us in giving our many thanks to Alan Bell of Hood River for his tireless hours volunteering and his ready smile at our museum.
"Alan not only helps on a regular schedule of a four hour shift once a week... He stops by when he notices a bus in the parking lot or that an airplane is on the ramp and lends a helping hand just because... he likes what WAAAM is doing" says Director Judy Newman. " Alan is a great docent, has a welcoming smile (and knows a few funny jokes). Those are nice qualities of the people you work with." adds Newman
Bell began his docent life at the Western Antique Aeroplane & Automobile Museum in January of 2009 as he and his wife Susan had moved back to Hood River after retiring from life as an attorney. They have a grown daughter Shelby of Portland, OR who was named for Carroll Shelby the car designer.
When I asked " airplane or cars?' Bell quickly said airplanes! And adds that he "is waiting for a ride in WAAAM's Ryan PT-22", which is his favorite plane here.
Alan holds a private pilots license which he obtained in 1957 by using his GI Bill benefits. He learned in a Cessna 140 and then did the spin training in a piper J-3, he even flew a bit in Germany in a club J-3 before piloting his last flight in 1961.
He did not stop his fascination of being airborne with planes: he is also a Jumper... and has parachuted 7 times. Five on a static line and 2 free falls!
Bell is "a fanatic for the history of WWII. Primarily European Land Battles" and collects " Battle of the Bulge " memorabilia.
My last question to Alan was: What is your favorite thing about WAAAM? His Answer " It keeps me off the streets and out of the bars!"
That is a funny man!
Thanks Alan keeping WAAAM wonderful.
A Cool New Feature
Newsletter sign up
with your cell phone
Just do this--
Start new text
To: enter the number 22828
Subject: WAAAM
You will get a return text asking for your email address.
Enter your email address press send and "voila" you are instantly signed up for WAAAM's general newsletter.
Calendar of Events
October 8
Reserve your spot now.
~~~
October 26
Gorge Heros Club
Meet at 5:30p to pack care packages
~~~
November 4 & 5
Second
Saturday
~~~
November 24
Close today
- Happy Thanksgiving
~~~
December 10
Second Saturday
Oct 8th
The Second Saturday of each month is a great day to use your membership to visit WAAAM. Your admission
is already covered and discount
awaits you for lunch and in the gift shop.
The days schedule.
9am
10am -2pm
Cars and planes are pushed out and get ready to run. You have to see it to believe it. Get involved, learn something new. Be intrigued.
11am - 1pm
Lunch: pulled pork, burgers, brats & dogs
The Second Saturday. Every month.
Visitor Quote
Quote from Facebook - "If you love the show Pawn Stars on the History Channel you HAVE TO go here. Also, if you love American Pickers, you REEEEAAAALLLLLY have to go here."
~~~
Does WAAAM have a lot of stuff to see?
A recent Canadian visitor told us that he's visited 90 air museums and rarely sees an airplane he hasn't yet photographed. As he departed he told us that at WAAAM he found five!

WAAAM
and
Motorcycles
Two organized motorcycle tours and one rally made WAAAM a destination this year.
DamTour Riders
The two tours take their riders well off the interstate highways to places they'd otherwise fly right past and the rally introduces riders from all around to the charms of the Columbia River Gorge.
These events brought a new audience to WAAAM and many have already returned with family and friends in tow.
We served as Checkpoint #6 for the Rose City Motorcycle Club's annual Grand Tour. This tour, hosted by Oregon's oldest American Motorcyclist Association chartered club (est. 1911), runs from April through September and takes registered riders to fourteen checkpoints throughout Oregon and to five more in nearby states. Some of their riders also stopped by while riding in one of their other tours, the Rose City Oregon 250, the Rose City Oregon 500 and the Western States 1000.

The second tour to visit WAAAM, named Damtour, runs from March through September, taking registered riders to twenty dams (different dams each year) throughout the Pacific Northwest. WAAAM volunteer and Damtour rider Ken Olsson introduced the Damtour riders to the museum last year at their end-of-season awards barbecue and the response has been, to understate a bit, enthusiastic. These people didn't even need good weather to ride to Hood River!

The Sound Rider Rally in the Gorge is held in Stevenson, WA each summer and hundreds of riders of sport touring bikes, street bikes, dual sport bikes and maxi scooters attend the five day event. The Rally organizer included mention of WAAAM in at least one of the planned rides that visiting bikers were offered and the result was that dozens of them stopped to see our museum. The response was great and no doubt we'll see many of them back next year bringing others who'd missed out.

Ken Olsson
Museum Coordinator