December 2010 - Museum Newsletter
We Wish You
"
The Best Holiday Ever!

"
Oh, the snow has fallen, the season has changed and the year 2010 is almost over. It is time to grab a cup of cocoa, keep warm and enjoy the winter.

We want to thank you for helping WAAAM have its best year ever.
But WAIT....You still need gifts for grandpa, the kids, the in-laws, etc.!
Visit our GIFT SHOP. When you give gifts from WAAAM, you also support your museum. Below are some great ideas.
Annual Memberships make great gifts! Members get free admission for a year, discounts in the gift shop and a newsletter.
"Solo" $50

-

One member

"Family" $100-

Two members & minor children

"Plus 1" $120 - One member & one guest each visit

"Plus 2"

$150

- Two members & up to 2 guests each visit

Single Day Passes - $10 to $12 each
Call WAAAM and pay with a credit card... we are happy to mail memberships/passes for you.

Need More Gifts Ideas?

- Books

- Pictures
- Coffee Cups

- WAAAM Wear: Hats, Shirt, Jackets,

- Models, Toys
- Ornaments & Jewelry

- Gift Mugs /Baskets
Santa Visits WAAAM
on Second Saturday
Join us on the Second Saturday of December. That is the 11th.

Now don't forget. We have a fun day planned and look forward to seeing your there. (Bring The Entire Family or Treat Your Friends to WAAAM)
Take a picture with Santa.

The Museum opens as always at 9am. The coffee is hot and the donuts are fresh.

From 10am to 2pm the
WAAAM volunteers are ready to show you a special day.


For this day we will have:

Santa (11am-2pm). He will be in a sleigh and with a HO HO HO, is ready to have a picture taken with you. (Bring your own camera)
Watch the Antique Carrousel Horse Carving demo and exhibit.

Watch and learn about the Tin Lizzie Transmission.
An informative and fascinating presentation about the Model T.

See what make these old autos tick.

Demonstrations from WAAAM's aircraft restoration shop.
Exhibit and demonstration on Wood spoke wheels and Wood Propellers
Lunch is Served 11-2
Good food to warm you up- Yummmm
WAAAM is the #1 Thing to Do in Hood River
as reported by TripAdvisor
What's New?
A "White" Steam Car
The "Flag Hummer" signed by,
Former President Bush, General Schwarzkopf,
Oliver North, Chuck Yeager and more. See the Harley too!
Studebaker Buggy
~~~~~~~~

The hangars are bursting with operating artifacts.
Spend a bit of your holiday with us.
Volunteer Spotlight
Please meet Volunteers Lainey and Brian Brandt
It is always amazing to for an organization to have selfless volunteers. All of WAAAM's helpers give in so many ways.
Lainey and Brian Brandt help keep this museum moving forward.
Each with their own contributions, each for their own reasons.
Each Second Saturday you can tasted what Lainey does for WAAAM. Remember those pulled pork sandwiches? Yep, that is Lainey! She has pulled hundreds of pounds of the stuff! though she started off at WAAAM working the front desk, for the last year she has been cooking for our special days. Lainey and Brian manage the Hood River Golf Course and with their commercial kitchen they easily (I know
, nothing is ever really easy) cater for WAAAM .
Brian is always on the move around the museum. He is our "crisis" manager and "go to" guy. Need power? ... ask Brian. Need the snow plowed?... ask Brian. Want some four foot tall letters put up on the side of the museum 18 feet off the ground?? Yep you guessed it, Brian!
This team has been together for 22 years. They have 5 children, all grown and 9 grandkids who all volunteer at WAAAM when they come to visit. The Brandts have lived in Hood River for the past two years (Brian went to high school in Hood River) & manage Hood River Golf and Country Club.
Brandt you say? That sure sounds familiar, and it should. Brian's dad is the founder of the Western Antique Aeroplane and Automobile Museum. Brian is " proud and awed by what my Dad was able to start. This museum is such a great place, The Gorge is lucky to have it and we love being involved."
Thank you Lainey and Brian, you help make WAAAM wonderful!
Fun and Funny

How old is your car... in people years?
Like dogs and fine wine, cars age differently than humans. Now there is a formula to tell us how old you car is in human years thanks to
BLUE DONUT.com
"A simple calculation can tell you your car's age in people years."
**Take the mileage on the car's odometer and divide by the model year. the result is your car's age as if it were a person"
For example:
1977 pickup with 93,000 miles is 47 years old in human years!!!
93,000 divided by 1977= 47.04 years old.
Remember:
December Volunteer Potluck and Christmas Party is on Friday the 17th.
Contact
Katie Miller
for more info and to put your name on the volunteer notice e mail

Visitor Quotes
"Loved the ride in the 1924 Model T,
Chitty Chitty Bang Bang"
~~~
"Great Museum, one of the Best!"
~~~
Loved the Horse Carving
~~~
Outstanding!!!!
Love the Staggerwing and Cord!!
Look for us in the Starlight Parade

Bundle Up for a Night of Festive Fun in Downtown Hood River!
We are putting on our lights and joining the Hood River Starlight Parade on Friday the 3rd of December
Look for WAAAM's Sleigh with 2 Antique Carrousel Horses and

the Hood River Glee Club
A military
jeep towing a trailer with the Jazzy Veatch airplane from the SMART zone at the museum
A 1925 Dodge Brothers sedan

Wanted!
This summer WAAAM will be taking applications
for an intern (interns) to start our Reference Library.
This will be a student pursuing their Masters in Library Science or Library Information Science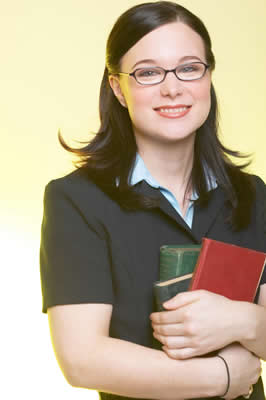 To be able to offer an intern the opportunity to receive school credit, we must have someone who has
their MLIS or MLS degree as a supervisor.

If you know of someone interested in helping both WAAAM and the future intern volunteer. Please contact the WAAAM
director Judy Newman
Volunteers make the world a better place.
Call today to learn more about volunteering.
(541) 308-1600
$215

This year WAAAM will receive $215 through GoodSearch.com for
the web searches and online shopping you did all year!

Really, when you searched and shopped with the GoodSearch search engine you earned one cent per click and a percent of your purchases for WAAAM.

Enter WAAAM for your charity choice & verify.

Remember to pass the word.

Thank you!