Soquel Camp Meeting
July 12-21, 2012
5 Life Lessons
No one is in charge of your happiness except you.
Frame every so-called disaster with these words: "In five years, will this matter?"
Always choose life.
Forgive everyone everything.
What other people think of you is none of your business.
The Truth Is ...
"My time at MBA was the pivotal experience in my life. Today, sixty years later, my life is still guided by the spiritual orientation instilled through the ministry of MBA to a troubled teen. The ministry that I am still involved in - being a Christian author and a pastor to the church of the unchurched (The Good News Rescue Mission) - had its origins in the Godly nurture I received there so long ago."
Pastor James V. Potter. Ph.D.
Class of 1954
"Monterey Bay Academy has filled a pivotal role in not only my own education, but also in my wife. The legacy of spiritually-based teaching and mentorship, superb musical organizations, and a continued commitment to academic excellence makes MBA truly one of a kind!"
Joe L. Wheeler, Ph.D.
Class of 1954


Author, Christmas in My Heart book series
"My conversion to Christ at MBA set my life in a direction that cannot be described in words, because it has been an experience. I could never repay the valuable training and life preparation I received at MBA."
Jose Rojas, Class of 1978
Director, Volunteer Ministries, North American Division of SDA
"I am indebted to the teachers and leaders that I now realize were making great sacrifices to work at MBA. The education, discipline, and life-long friendships from my years at MBA are invaluable assets that will live with me forever."
Scott Nelson, M.D., Class of 1988
Medical Director, CURE International, Haiti and Santo Domingo
"The atmosphere at MBA is very warm and supportive, the teachers are very Christ centered, the school offers many interesting opportunities for a variety of activities, and the campus is an idyllic place to attend school."
Lindsey Henning, Class of 2011
Sonora, CA
"I feel a certain pride toward MBA. I feel it is a school that really develops a child's character. Compared to other schools I have seen, MBA seems so personal and because of the boarding school experience, it is like a family. I feel very attached to MBA and being at MBA makes me feel like part of a kind of special 'club', a club connected with God that has many members that all have that same feeling."
Danica Betts, Class of 2011
Development Office
(831) 728-1481
Assistant Director of Development
Marketing Office
(831) 728-1481
Director of Marketing and Recruitment
Vacations are a wonderful time to take a step back, re-examine, refresh, and renew. They give you the time to slow-down, stop, and "smell the roses."
Over the years, I found that some of my most beneficial holidays come in the form of "mini-vacations." During my "mini-vacation" (usually only 1 day), I turn off my phone, computer, and TV and focus on spending the day doing what makes me happy--whether it's shopping, a movie, or even just spending the day in my PJ's.
Afterwards, I find myself reconnected, energized, and ready to tackle life's challenges.
I encourage you to take a mini-vacation and see what it can do for you! The best part--it doesn't even have to be expensive!
Lastly,
Take time for personal devotions-spending time with God each day, even if for five or ten minutes, can make the difference between a good day and a great day!
May you be restored!
Marci Scott
Assistant to Charlotte Henderson, Director of Development
Where Land Sea Unite to Inspire
(Quote of the Month)
A vacation is having nothing to do and all day to do it in.
MBA News
Graduation Weekend, June 1-3, 2012. Congratulations seniors. May God bless you as you leave MBA. This year 64 seniors will be graduating.
Soquel Camp Meeting, July 12-21, 2012. Monterey Bay Academy will be at Soquel Camp Meeting with a special gift for our alums. MBA will also be hosting a watermelon feed on July 21, 2012.
Alumni Weekend. The alumni weekend worship hour was presented by Dr. Richard Osborn, Associate Director, Senior College/University Commission for the Western Association of Schools and Colleges (WASC). The boy's dorm was renamed Voth Hall in honor of Harvey Voth, the longest serving principal in MBA history.
The Laugh Factory Factory
The Mountain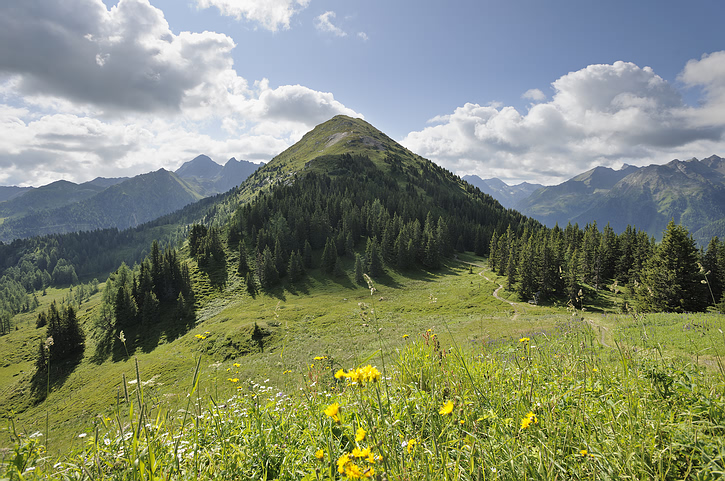 A

son and his father were walking in the mountains.




Suddenly, his son falls, hurts himself and screams: "AAAhhhhhhhhhhh!!!"



To his surprise, he hears the voice repeating, somewhere in the mountain:
"AAAhhhhhhhhhhh!!!"
Curious, he yells: "Who are you?"
He receives the answer: "Who are you?"
Angered at the response, he screams: "Coward!"
He receives the answer: "Coward!"
He looks to his father and asks: "What's going on?"
The father smiles and says: "My son, pay attention."
And then he screams to the mountain: "I admire you!"
The voice answers: "I admire you!"
Again the man screams: "You are a champion!"
The voice answers: "You are a champion!"
The boy is surprised, but does not understand.
Then the father explains: "People call this ECHO, but really this is LIFE.
It gives you back everything you say or do.
Our life is simply a reflection of our actions.
If you want more love in the world, create more love in your heart.
If you want more competence in your team, improve your competence.
This relationship applies to everything, in all aspects of life;
Life will give you back everything you have given to it."
YOUR LIFE IS NOT A COINCIDENCE. IT'S A REFLECTION OF YOU! Source
If you know the answer to this month's MBA trivia question, email your answer ASAP to
alumni@montereybayacademy.org
. The first person with the correct answer will be this month's winner and that name will be placed in our grand-prize annual drawing for a free weekend stay at Monterey Bay Academy. Click on Contest Details for more information.
Answer to Question for April 2012
Who was the longest serving faculty member in MBA history?
Answer: Mr. Steve Walls! Steve has served over 41 years on the MBA campus. He currently works on campus as a volunteer in the attendance department.
Winner: Lynda P. Scales, '80. Lynda will be added to our drawing to win a free weekend stay at Monterey Bay Academy.
Question for May 2012
Who were the first civilians to live on the MBA campus?
Announcements
Graduation Weekend Graduation weekend will be June 1-3, 2012
MBA Work Bee The MBA Work Bee will be held June 14-24, 2012. The work bee will be held in association with Maranatha, Lodi Fairmont SDA Church, and Sonora SDA Church. Participants need to register here.
Camp Meeting (July 12-22, 2012) We are looking for volunteers to be at the MBA booth during camp meeting. Contact Marci Scott if interested. mscott@montereybayacademy.org or 831-728-1481 ext. 1246.
Calling for Memorabilia MBA is looking for your memorabilia for our alumni museum. You can send your class shirts, jackets, sweaters, and other MBA memorabilia to Monterey Bay Academy, Alumni Department, 783 San Andreas Rd. La Selva Beach, CA 95076. Nadeen Irvine, '62 donated her sweater during alumni weekend.
You are receiving this email because you are a friend or alum of Monterey Bay Academy.



Waves Gone By

is sent monthly to inform MBA alumni and friends of upcoming events and other news and thoughts.





For further information


Marci Scott


Assistant Director of Alumni and Development




Editor,

Waves Gone By
mscott@montereybayacademy.org