Greetings!
Our 4th Annual Bowl-a-thon event was a resounding success thanks to the generous support and giving of time from MyGOAL supporters such as yourself. This month, we are looking forward to launching more grant programs and organizing more family sessions, following in our mission to reach underserved families. Please read on for additional details.

Family and Outstanding Practitioner Grant Applications Are Out!
Once again, MyGOAL is proud to offer Family Grant Awards to assist in the affordability of non-refundable medical expenses related to autism, purchases of recommended vitamins specifically designed for children with autism or expenses incurred in providing personal care for those on the ASD spectrum. The completed applications and due on August 1, 2012. If you are interested or know someone who might benefit from this grant program, please share this application.
In addition, we are pleased to have the opportunity to honor dedicated special education teachers, paraprofessionals, therapists who work diligently with people on the autism spectrum with a singular goal of improving quality of life. If you know of an individual who you think does a spectacular job working with folks with special needs, won't you please spend a little of your time to nominate this special person? Applications for the Outstanding Autism Service Award are due on August 1, 2012 and can be accessed here

Jump Start Autism Program
Thursday, May 17, 2012 at 12:00PM
Saint Peter's University Hospital
254 Easton Ave, New Brunswick, NJ 08901
Third Floor, MOB, Pediatric Clinic
If you need information on a new diagnosis of autism, come to a special class and learn more about Autism Spectrum Disorders.
This month's topic is on Approaches to Behavioral Therapies
For more information, click here or contact us at info@mygoalautism.org
Phone: 877-886-9462.
A Day for Celebrating Mothers!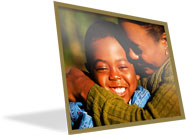 Sunday, May 20, 2012 at 2pm
Saint Peter's University Hospital
254 Easton Ave
New Brunswick, NJ 08901
Please join us for a FREE Special Needs Mother's Day Celebration on May 20th. This event requires pre-registration by May 16. To register, please click here.
Sincerely,
Dr. Genevieve Kumapley
MyGOAL Inc

MyGOAL is in the NEWS!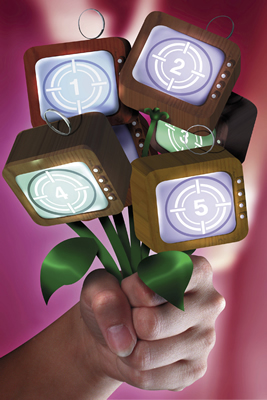 Dr Barbie Zimmerman Bier and Genevieve Kumapley were featured on WMBC TV discussing the new Autism Statistics. Click here to watch the video.
A Big, Heart-Felt Thank You!

Thank you to our bowlers, supporters, volunteers, and sponsors of the 2012 MyGOAL Bowling for Autism Event.
2012 Bowl-a-thon Sponsors:
Saint Peter's University Hospital,
Stelton Lanes,
McDonald's in Piscataway,
Pediatric Martial Arts,
State Farms Insurance in North Brunswick,
Jimmy Johns in New Brunswick,
Target,
Sodehxo,
Gambino Inn,
Agape House of Worship,
Gainey Girl Boutique,
Starlet Creations
Laveroff Farms (GH LTD)
Affinity Federal Credit Union
Join us on Facebook and Twitter