Hoofbeats & Heartbeats
The bi-monthly newsletter for the Whitemud Equine Learning Centre
Issue No. 13
April/May 2011
Casino Volunteers Still Needed!
Our casino dates are May 19 & 20, 2011 at the Century Casino, 13103 Fort Road.
We require 25 volunteers to fill shifts over the two days.
For more information, click here.
Volunteer to Help with Gala Fundraiser
Do you enjoy parties? Decorating? Shopping? Horses? Have we got a great idea for you! Join the Gala Fundraising Committee. You can choose from a variety of jobs including: hosting, decorating, sponsorship and donations, ticket sales, promotions. Contact the office for more information 780-435-3597.
Clutter Busters

Put your clutter-busting, organization skills to work and help us clean up our classroom to make it more user friendly.
We need both brains and brawn to give the room a good spring cleaning in time for the arrival of Little Bits riders and volunteers on April 3.
Please call the office at 780-435-3957 if you can help us out.
Thank you.
Cavalia - Group Package
We have received some information about Group Packages and Discounts for the Cavalia show which starts May 25 in Calgary.
Cavalia is "a grand-scale spectacle, involving magnifient horses from all over the world, and performers including riders, aerialists, acrobats and dancers... celebrates the relationship between humans and horses..."
Drop by the WELCA office for information on the Group Rates and other discounts.
Run-off, Potholes and Muck - it must be spring!
Just when we thought winter would never leave, the horses started to shed their winter coats by the bucketful, the geese came back and the run-off started to flow. (I just won't mention the snow whipping past my window today)

May is going to be busy -
In addition to the Edmonton Classic Horse Show, we have our fundraising casino on May 19 & 20 and we are welcoming the students and staff from Amiskwaciy Academy for the start of a 6 week Horse-ology program. Advance registration for fall programs starts as well as registration for summer programs. If the snow ever goes away, we get started on some serious spring cleaning too!



Diane David
Newsletter Editor & Administrator
WELCA

Greetings from the Chairperson

Welcome to Hoofbeats and Heartbeats!
As we've learned over the past few months, winter in Edmonton can be a long, cold, snowy event. At Whitemud, the people who find themselves most strongly impacted by winter are the people who care for the horses and the facilities--the people we call "barn staff".

These people spend much of their time outside, and they don't have the luxury of being able to shut down their activities on days when the weather is really bad. The horses still need to be fed and watered, the animals who live in stalls need to get some time outside, and the buildings, fences, and other facilities need to be maintained.

Cold weather means frozen water lines, and balky tractors. It means that many horses have blankets put on every morning and removed every evening. Hoses freeze solid in a few minutes, and outside waterers become blocks of ice whenever a mechanical or electrical failure occurs.

This past winter, the extra snow increased the burden for our staff. They have had to keep roads and pathways clear, remove snow and ice buildups from roofs, lead horses in and out through deep snow and seemingly never-ending snow storms, and deal with the temporary closure of Barn 1 due to the heavy snow load on the roof. These people go about their business in a capable, effective way, so it may not be obvious how difficult their jobs really are.

This winter I had an opportunity to help with a couple of evening shifts, so I now have a much better first-hand appreciation of the work our barn staff accomplishes every day. In addition to having to deal with the cold and snow, they need to be able to recognize every horse at Whitemud, know what sort of feed each horse requires, catch, lead, and otherwise handle each horse, recognize when a horse is ill or injured, and perform various horse health care procedures. They have the physical strength to lift multiple bales of hay and shavings, the tolerance to capably clean stalls and washrooms, the calmness to deal with an injured or frightened horse, and the people skills to communicate with other staff and with boarders and students. Most of all, they have a built-in love of horses that keeps then doing their demanding jobs despite the difficult circumstances and low pay.

I can't end this message without acknowledging some other groups of people at Whitemud who must fight the elements. Our teaching assistants need to bring horses in from the outside pastures, deal with blankets and ice-caked hooves, cold barns, and a frigid arena. Because of the Barn 1 closure, their work this past winter became even more difficult for several weeks. And every winter, our instructors spend countless hours standing in a cold arena, working diligently with their students. Teaching horsemanship is difficult enough. Having to do it in a freezing building makes the job even more demanding. So, to our barn staff, TA's and instructors, a heartfelt: Thank you for getting us through the winter!!

Gord Blinston
Chairperson, WELCA

Hoofbeats & Heartbeats Gala

WELCA's first gala fundraiser set for November 12, 2011

Join Danny Hooper at the Enjoy Centre on Saturday, November 12, 2011 for WELCA's dinner and auction in support of our new riding centre.
Watch the newsletter for more information regarding tickets and getting involved.
Lesson Program News




Advance Registration for 2011/12

Riding students in the Horsemanship program will once again have the opportunity to register for the 2011/12 program in advance. Registration packages are available by clicking here. Registration Form

Summer Riding Lessons We are offering group lessons for current Level 1-6 students on either Monday or Wednesday evenings throughout July and August. Sign-up sheets are on the whiteboard by the tack room. There will be two classes per night one at 6:30 and one at 7:30. Once we have an idea of who is interested, we will determine which level will be offered when. You do not have to ride all 8 weeks, but we do have to have a minimum of 4 per class to run. Click here to download the registration form.

Snowball in the Spotlight

Snowball
was featured in a Telus TV segment about Little Bits Therapeutic Riding Association shot in the tack area on April 6, 2011.
WELCA has provided trained lesson horses, services and facilities for LBTRA for 35 years. Helping Little Bits to promote their programming through media opportunities like this one is just one of those services.
2011 Calendar of Events

Programs, Shows and Events Scheduled at the Whitemud Equine Learning Centre and Show Grounds
Writers Contest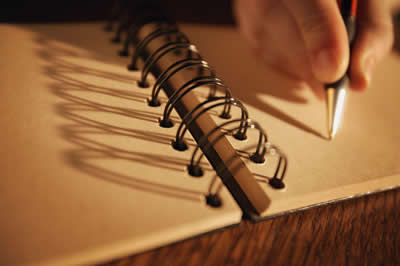 Attention Riding Students
Write a paragraph or a poem on the theme "What riding at Whitemud means to me" and enter to win an ipod shuffle.
Entry forms are available in the tack room. Contest closes on May 1, 2011.