Hoofbeats & Heartbeats

The monthly newsletter for the Whitemud Equine Learning Centre

Issue No. 9
October/November 2010

Educational Presentation - Animal Welfare
WELCA Members are invited to attend a presentation by Adrienne Herron, from Alberta Agriculture and Rural Development, at Whitemud Equine Learning Centre on Thursday November 4, 2010 from 7:00 to 8:30 PM.
The presentation will discuss Animal Welfare Concepts with a particular emphasis on how those concepts apply to all aspects of equine use including sport, companion, and meat horses. Like all areas in livestock welfare, very little remains black and white, and equine welfare may be the most challenging of all topics.
Adrienne is a former boarder at Whitemud Equine Centre. She has gone on to earn a Masters Degree in Animal Behaviour from the University of Alberta, and she currently works as a Livestock Welfare Specialist with the Provincial Government. In her spare time, she is an active competitor in riding events such as reining and working cow-horse.
Dear ,
This issue of the newsletter focuses on safety. Unfortunately, as Dr. Fernanda Camargo of Saddle Up Safely @UK notes in her blog, "safe does not come naturally." That is why there are rules, regulations and standard practices when it comes to horse handling and stable etiquette.

Our riding lesson program emphasizes safety on the ground and in the saddle. We have an excellent reputation for putting safety first. That is why it is disappointing to see and hear of riders who do not follow the rules when it comes to their own horse or one that they are leasing. The rules at WELCA are no different than you find at any other stable. They exist for your safety and the safety of the horses.

I'll leave the last words to Dr. Camargo, "Let's respect our horses and be safe around them! Let's think about being safe, let's devote some time learning how and when to approach horses, let's learn horse behavior, and most importantly, let's teach our kids these invaluable life lessons. Safe does not come naturally."




Sincerely,
Diane David
Newsletter Editor & Administrator
WELCA

Greetings from the Chairperson

Welcome to the ninth edition of Hoofbeats and Heartbeats
Those of you who have been reading this newsletter for a while may notice that WELCA has a new Chairperson. To comply with our bylaws, and to encourage fresh points of view, we need to see some new faces from time to time. So this year we did a major shuffle. The other new executive positions are: Vice-Chair, LInda Lipinski Olsen; Treasurer, Allan Skoreyko; and Secretary, Katherine Kubica.

We've got lots of work to do over the coming year. We're continuing to move forward with our Business Plan for site redevelopment, and that will ultimately result in a major fundraising initiative. But we can't forget the fact that we must keep our existing operation running in a top-notch manner. We need to keep looking for opportunities for improvement, while managing the facility within our budget.

We're counting on your support as we wrestle with these sometimes incompatible objectives. One way you can show that support is to join our Web Community at www.whitemudequine.ca. There you'll have an opportunity to keep up to date on our activities and to communicate with other members and with the Board. Just look for the "Create an Account" link near the bottom right side of the Home Page.

In closing, I'd like to discuss the topic of "safety"-- always a top priority for everyone at WELCA. In this newsletter you'll find links to some useful and interesting safety-related information. Follow the links, and see what you might learn. That's what I plan to do!

Regards and be safe,

Gord Blinston
Chairperson, WELCA

2010 Calendar of Events

Programs, Shows and Events Scheduled at the Whitemud Equine Learning Centre and Show Grounds




October
Friday Learn to Ride for home school students runs mornings from October 8 - November 19.



November 4

Education Presentation by Adrienne Herron 7-8:30pm

November 7

Spectrum Dog Agility training sessions begin Sundays at 7:30pm in the Indoor Arena.





November 17

Little Bits Therapeutic Riding Programs end.





November 21

Sunday at the Stables riding lesson programs begin. This 8-week program runs from 3:30 - 7:30 pm





November 23

Learn to Ride lesson programs begin. This 7-week program runs from 4:30 - 8:30 pm on Tuesday and Wednesday evenings throughout the winter season.





December 19 - January 2

Riding lessons on hiatus for Christmas Break.
Lesson Program News


Equine Canada Rider Levels
Students who are waiting to receive their certificates and badges from the evaluations last spring are advised to be patient. The recent wrangling between Equine Canada and AEF over membership control has meant that the processing of the Rider Levels are going slower than expected.

NCCP Theory Course
December 4 and 5, we will be hosting the NCCP/Equine Canada Equestrian Specific Theory course facilitated by Lorraine Hill of the AEF. Registration forms are available from the WELCA office.The deadline for registrations is November 25. To learn more about the National Coaching Certification Program (NCCP) click here.


Lesson Horse Profiles
KRIS
Kris is a Fjord/Arab cross with a dorsal stripe making him dun in color. He was born in 1986 and spent most of his life as an endurance horse. His first owner rode him from the age of 5 up to being an adult. Kris joined our herd in September 2009. He quickly fit in and was soon working in beginner lessons and the Little Bits program. He is very kind and gentle.
MURPHY
Murphy is a Bay Thoroughbred whose full name is "Mack Truck Murphy." He came to our stable in November 2008. He was born in 1988 and did a lot of showing in Hunter Jumper in his younger years. His riders really enjoy his fabulous canter. It feels like he could canter for miles!
Saddle Up Safely!

Whitemud Equine Learning Centre, along with AEF, endorses the Saddle Up Safely organization.


Get your copy of the Saddle Up Safely brochure by visiting their website here.
Bouquets
Thank you for your thoughtfulness!

WELCA sends a big thank you to the folks at Caledonia Stables for their generous donation of 9 winter blankets for the lesson horses.

Stork Report
Congratulations to Lisa Doyle on the birth of our newest little equestrian, Alice, born Friday, October 15. Mom, Dad and baby are doing fine.

Think Safety First!

RULES AND PROCEDURES
The rules and procedures at Whitemud are provided to insure the safety, pleasure, security and well being of you, your horse and others using the WELCA facility. The onus is on everyone to know what the rules are and follow them. Read them by clicking here.
Smart Equestrian

Helmet Safety

From jumping and dressage to reining and polo, safety in equestrian sports is more than just about wearing a helmet... although, that's a good start. Smart Equestrian is a video series providing the crucial knowledge required to ride safely and avoid injuries. With appearances from Hall of Fame jockey and professional jockeys, this video will make sure that the next time you are in the saddle, it will not only be fun, but safe as well...
Read on and watch the video.

No Photos Please!

Balancing Privacy and Access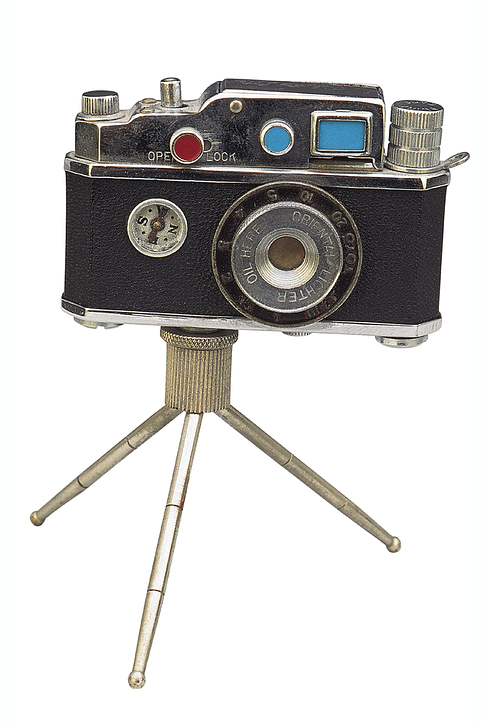 We have recently heard from a number of lesson parents and a few instructors who are uncomfortable with pictures and videos being taken by the parents and friends of other students. These images then appear on various social media sites such as Facebook without their knowledge or consent.
We ask everyone attending lessons to be mindful of this and to request permission from the instructor before taking photos and videos of the class. During lessons, the indoor arena is a classroom, not a public place, and WELCA has a responsibility to control who has access to the area and the students.
When WELCA invites spectators, family, friends, media and the general public to the Christmas Party or the Year End Show, then the event is public. Anyone may take photos/videos at a public event and WELCA has no control over how these images may be used.