PIMCO Foundation Winner at the Festival of the Arts
Brandon M., now in Kindergarten, won the special PIMCO Foundation award at the Laguna Festival of the Arts show, this past summer. He received a medal by PIMCO in celebration of his fine art. There will be another showing of his art, along with other student art from the Festival show, this coming fall at the Orange County Department of Education.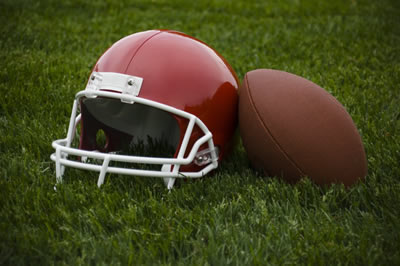 Fairmont Family Night - Prep Football Game
Saturday, September 22, 2012
5:00 pm - 8:00 pm
Yorba Linda High School
19900 Bastanchury Road,
Yorba Linda, CA
Cross Streets:Bastanchury & Fairmont Blvd.
At 4:50 pm, the Fairmont Junior Kindergarteners and Kindergarteners from all campuses are singing the National Anthem. Kickoff is at 5:00 pm and at half-time, the Junior High football players from all Fairmont campuses are participating in a punt kick competition. Fun entertainment off the side lines includes a free bouncy house, face painting, and a balloon artist. The snack bar will be full of goodies, like hot dogs, Gatorade, chips, candy, etc. Come on out and cheer for the Huskies!
Shadow Days at Fairmont Prep
This month, our 8th graders are invited to participate in a special Shadow Day opportunity at Fairmont Preparatory Academy! Shadow Days help our 8th graders prepare for high school by experiencing a day in the life of a Fairmont Prep student. On your student's scheduled Shadow Day, you will drop him or her off at Fairmont Prep at 7:45am. Then your student will participate in a full day of classes at Fairmont Prep accompanied by a classmate with similar interests and a trained Fairmont Prep Student Ambassador. You are encouraged to stay after drop-off and have a personally guided tour around the Fairmont Prep campus with Admissions Director Christine Steele. She will be happy to answer any of your questions. At the end of the day, you may return and pick up your student Fairmont Prep at 2:35pm.

The dates of your student's visit will be organized by his or her junior high. They will send you notice of the original date scheduled for your student. You will be able to make adjustments directly with the junior high. Our 8th graders will hear more information and have the chance to register for Shadow Days in their homerooms. Please encourage them to take advantage of this unique opportunity!
Feature Article
Meet the Junior Kindergarten Teacher
Mrs. Rose
Mrs. Kori Rose
I have been teaching at Fairmont Private Schools for seven years. This year I am thrilled to be teaching Junior Kindergarten again. My favorite part of teaching this grade is seeing the children's enthusiasm and zest for learning. Their growth from the beginning to the end of the year is always amazing and I love being a part of the process.
When I'm not in the classroom, I enjoy spending time with my husband relaxing at home and attending UCLA football and basketball games. One of my favorite quotes comes from the late John Wooden who said, "Young people need models, not critics."
Game Results
North Tustin JH Girls Volleyball defeated Mable
North Tustin JH Boys Football defeated Mable
Upcoming Games
Wednesday, September 26th
JH Football vs. Carden Academy 3:15 pm
Monday, October 1st
JH Volleyball & Football vs. Anaheim Hills 3:00 pm
DSL Volleyball & Football vs. Anaheim Hills 4:00 pm
Tuesday, October 2nd
JH Volleyball & Football @ Heritage Christian 3:15 pm
Schedule:
2012 DSL & JH Volleyball & Football Schedule
Home Games: Volleyball Games are played on-campus & Football Games are played at Tustin Sports Park. Please park in the parking lot at Tustin Sports Park and not along the street.
Important Information:
All Athletes must turn in: Athletic Emergency Health & Medical Consent Form & the Student Athlete Physical Examination Form. All Student Athletes who want to participate in after school sports must have a physical before the start of the first game.
Coach-Dad Basketball Clinic (...and Coach-Moms too!)
Saturday, September 22nd
12:00-4:00 pm
Fairmont Preparatory Academy
A basketball clinic designed for boys and girls in grades 1-8 and their parent or guardian! Check out the flier for more details.
Friday, October 5th
Shortened Day - Early Dismissal
Denim Day - $5 to wear jeans (All collections go to fight cancer)
Monday, October 8th
Parent Association Meeting at 8:30 am
Friday, October 12th
Picure Day 8-12 pm
Thursday, October 18th
Talent Show 7:00 pm
Friday, October 19th
Parent Teacher Conference Day - No School
Monday-Friday, October 22nd-26th
Red Ribbon Week
Friday, October 26th
Box Tops Due
Wednesday, October 31st
Halloween Parade 1:15 pm