DART to host public meeting
When: Thursday, July 15 at 6 p.m.
Where: City Council Chambers, 4000 Main Street.
Rowlett Television Network
Watch RTN16 for information
about your hometown.
Live Council Meetings
Planning & Zoning Meetings
Monthly News Show
"Rowlett. On the Water, On the Move!"

"Hometown History"

24/7 City Information

All programming available on demand, streaming video from

rowlett.com

.

View all City infomercials on our
2010 Rowlett City Council

Mayor

Council Place 4

Mayor Pro Tem

Council Place 3
Council Place 5
Council Place 6
rowlett.com
to see profiles.
Find meeting information
here
.
City Calendars
Check here to link to the City of Rowlett master calendar on the website to find out what's going on in your hometown.
Rowlett Fire Rescue says water safety is not for clowning around!

Watch "Rescue", "Aqua Man" and "Fireman Steve" teach water safety at the Wet Zone Waterpark!
Go to the City's YouTube site here to see the video!
Merritt Road Public Meeting
Thursday, July 22
6:30 p.m.
City Hall Council Chambers
4000 Main Street
This meeting will provide you with an update on the Merritt Road project. The project design is approximately 60% complete. At the meeting an update on the scope and schedule will be presented.
For more information, call: Tom Harris, Assistant City Engineer at 972-412-6286.
Greetings!


Welcome to the Rowlett Community E-NEWS Newsletter!
Each month, we try to provide you with information regarding City news, events, meetings, construction projects and information on how you can get involved in your community. We also provide helpful information that touches your neighborhoods including code enforcement, public safety, animal control and much, much more!

Special note: This newsletter is designed for online viewing and when printed may not display the same electronic layout design. It may also appear slightly different with varying email providers or mobile devices.
Fireworks on Main
Join your friends and neighbors for "Fireworks on Main" in downtown Rowlett on Saturday, July 3 from 6-10 p.m. to celebrate freedom with live music, festival-style foods, children's activities and games and the largest fireworks display in Rowlett! There is no admission charge to this hometown celebration.

Celebration Schedule:

Starting at 6 p.m.
* Enjoy live music with The Wonders, one of DFW's most popular cover bands.
* Food and Fun - Brisket sandwiches, hot link sandwiches, snow cones and much more!
* Kid's activities - Bounce houses, face painting, super trampoline, water wars and more!
* Shopping - Rowlett's downtown businesses will be open for shoppers.

* 9:45 p.m. Enjoy Rowlett's largest fireworks show!

Free parking, free shuttles from DART Park & Ride and Coyle Middle School. For more information, please email
Jennifer Gomez
, or visit our website at
rowlett.com
.
Holiday Closings
In celebration of Independence Day, Rowlett City Hall, Administrative Offices, Library, Community Centre and Animal Shelter will be closed on Monday, July 5.
Weekend operating hours:
Rowlett Community Centre
Saturday, July 3: Open 8 a.m. - 6 p.m.
Sunday, July 4: Closed
Rowlett Animal Shelter
Saturday, July 3: Open 10 a.m. - 5 p.m.
The shelter will be accepting emergency calls only
on Sunday, July 4 and Monday, July 5.
Emergency number: 972-412-6200

Rowlett Public Library

Saturday, July 3; Open 9:30 a.m. - 3 p.m.
Sunday, July 4: Closed
For emergencies call 911.
For non-emergency calls please contact the Police Department at 972-412-6200.
Summer in full swing at the Wet Zone
No need to drive out of town to escape the heat this summer. Just drive a few blocks from home and enjoy the summer at the

Wet Zone Waterpark

right here in your hometown.

Flick & Float

Bring the family out to the Wet Zone and enjoy a movie from the comfort of your float or lawn chair. A night under the stars with your family is a great summer past time. Free with your daily admission or $6 after 7 p.m. Special meal price of $3 for a hot dog, chips and a drink starts at 7:30 p.m. Movies start around 8 p.m. or dusk. No coupons or other discounts will apply.
Friday, July 9 at 8 p.m. - Cloudy with a Chance of Meatballs!
Friday, August 6 at 8 p.m. - Where the Wild Things Are!

Christmas in July at the Wet Zone
Come hang out at the coolest party of the summer on Friday, July 30! The Wet Zone will be transformed into a Winter Wonderland with Christmas treats! Help out children in need by donating a new unwrapped toy donation, school supplies, or clothes and receive half-price admission into the park.
Bring a donation valued over $7 and for each item brought receive 50 percent off admission to the park that day only. Get into the holiday spirit early and support a good cause at the Wet Zone's
Christmas in July party
.
Please visit the Wet Zone Waterpark website
here
for more information on exciting activities and hours of operation!
Click
here
to watch a video featuring the Rowlett Fire Rescue clowns as they promote water safety at the Wet Zone!
Turnpike Construction Update

SH 66, Liberty Grove/Kirby intersection affected
The construction of the Eastern Extension of the President George Bush Turnpike (PGBT) is continuing at a rapid pace. One of the most difficult and time consuming phases of this project is the construction of the SH 66 bridge at the intersection of Liberty Grove/Kirby. The main lanes of the turnpike will be constructed under SH 66, while maintaining thru traffic on SH 66 during construction. To further clarify, SH 66 will become a bridge over PGBT.
Beginning in mid July, SH 66 will be reduced from three lanes each direction to two lanes in each direction as traffic is switched to the westbound lanes. This shift will continue until early 2011, and then traffic will all be shifted to the eastbound lanes for the remainder of this phase. The projected completion for the entire project is late 2011.
The North Texas Tollway Authority (NTTA) has provided us with the following information to help with the transition:
- Westbound lanes of SH 66 between Bowl-A-Rama to Target to be widened in early July
- Existing median in that area to be removed
- Reducing thru lanes from three to two in each direction in mid July
- Protected left turn lanes onto Liberty Grove and Kirby Roads will be provided
- Access to businesses within the project limits will be open at all times
- Existing two entrances to the Super Target shopping center from SH 66 will remain open
- Minimum of one existing entrance to the Super Target shopping center from Liberty Grove Road to be continually open
- Liberty Grove Road traffic north of SH 66 to be shifted onto the new northbound frontage road in July
- Shift on Liberty Grove begins at Covington's Nursery and continues passed the Mariner's Park subdivision
Please proceed through this area with reduced speeds and caution for your safety and the safety of the construction workers.
There are 47 businesses in this vicinity who will be affected by this construction. Please support these businesses by continuing to shop at these locations. You may also access the Target shopping center from Rowlett Road at Big A.
The latest information about the Eastern Extension of the PGBT is available from the NTTA's website at
www.ntta.org
.

Got a question? Send us a request.

Did you see a pothole on your way to work? Is your neighbor's fence falling down? Use the

Action Center to report these problems or other concerns online, or simply call us at 972-463-CITY (2489) to speak to one of our courteous and efficient customer service representatives who can help you with your concerns.

The Action Center is your one-stop shop for information and assistance. Whether online or on the phone, you will discover a hassle-free method of obtaining information and reporting concerns.


GO ONLINE TO:

OR CALL:

972-463-CITY (2489)

YOU'RE TALKING, WE'RE LISTENING!

_______________
ASK LYNDA!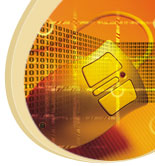 There's a new TV show coming soon on your hometown TV station
RTN16
and we need your participation to make it work. Just email your questions to City Manager Lynda Humble at
asklynda@rowlett.com
and she may select yours to be answered on the air!
Sign up today to receive information that interests you! Simply go to:
"Notify Me"

and select the news you want to receive.