DCDT 2007-2008 OFFICERS & REGIONAL REPRESENTATIVES

Sherrilyn Fisher
PRESIDENT

Dale Matusevich
PRESIDENT-ELECT

Dalun Zhang
VICE PRESIDENT

Colleen Thoma
PAST PRESIDENT

Elizabeth Evans Getzel
SECRETARY

Darlene Unger
ACTING
TREASURER

Mary Morningstar
NORTHWEST

Lori Peterson
Jamie Van Dycke
SOUTHWEST

Peg Lamb
NORTHEAST

Kathe Wittig
SOUTHEAST

Stacie Dojonovic
NEWSLETTER
EDITOR

Jane Razeghi
EXECUTIVE
DIRECTOR
Check out the NEW DCDT Website
!!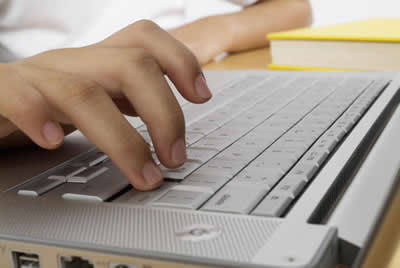 DCDT has been working hard to upgrade it's website. Please take a moment to check it out and make sure to bookmark it.
Call for Proposals
for the 2009

DCDT
Conference in Savannah, Georgia
The Historic City of Savannah, Georgia
is proud to host:
From Cobblestones to Cornerstones,
Revitalizing Transition Outcomes in 2009
The 15th International DCDT Conference
October 29-31, 2009
Announcing
Call for Proposals
TO SUBMIT PROPOSALS ONLINE
LOG ON TO
http://tinyurl.com/DCDT-Conference
SUBMISSION DEADLINE: APRIL 24, 2009
Online Voting is OPEN for DCDT Elections

DCDT is going online with our election process! Starting with our current slate of officers, DCDT will be running an online election process. Go to the website,www.dcdt.org, review the bios of our slate of nominees, and then cast your ballot. Our current slate of nominees includes:

Mary Morningstar for Vice President
Darlene Unger for Treasurer
Kendra Williams-Diehm for Secretary
Stelios Gragouda for Northeast Representative and
Sally Morgan Smith for Northwest Representative

There are two important things to know about this online election: first, you will need your membership login information (username and password) to vote and you will need to vote before March 15, 2009. If you do not have access to the internet, you can request a paper ballot by contacting Colleen Thoma at 804-827-2651. Leave your name, CEC membership number and mailing address on voicemail if she is not able to take the call.

The online voting is ready to begin on the members only section and will be open from February 6th through March 15th.
DCDT Schedule of Events at CEC 2009





The CEC Conference is just around the corner and DCDT has many events planned. All meetings will be held at the Sheraton Seattle Hotel.



DCDT Executive Board Meeting


Willow Room, 2nd Floor
5:00 PM - 9:00 PM



DCDT Opening Coffee


University Room, 4th Floor
7:00 AM - 8:30 AM



DCDT Committee Meetings

(8:00 AM - 6:00 PM)
Pike Room, 4th Floor

9:00 AM - 10:00 AM Human Rights & Cultural Diversity Chair
10:00 AM - 12:00 PM Membership
12:00 PM - 2:00 PM Publications
2:00 PM - 3:00 PM Research
4:00 PM - 5:00 PM Government Relations
5:00 PM - 6:00 PM Past Presidents



DCDT Leadership Reception


Madrona Room, 2nd Floor
6:00 PM - 7:30 PM



DCDT Award Presentations


Jefferson Room, 4th Floor
9:00 AM - 11:00 AM



DCDT Executive Board Meeting


Madrona Room, 2nd Floor
1:00 PM - 4:00 PM



DCDT General Business Meeting


Grand Ballroom B, 2nd Floor
4:30 - 6:00 PM



DCDT President's Reception


Cirrus Room, 35th Floor
7:00PM - 9:30 PM
Help Identify Postsecondary Education Options for Students with Intellectual Disabilities


The Institute for Community Inclusion at the University of Massachusetts and TransCen, Inc. have received a federal grant to identify college programs or services that support students with intellectual disabilities*. This information will be used to identify the characteristics and outcomes of these postsecondary education programs to further understand their impact on individuals with intellectual disabilities.

If your college and/or school system has a program or provides services OR if you know of any programs or services that exist in your community, region, or state, PLEASE let them know, even if you are not directly involved.

To share info on programs or services go to:

http://www.thinkcollege.net/identifyprograms

New Representative Assembly Representative
Dr. Joseph Madaus is the Associate Director of the Center on Postsecondary Education and Disability and is an Associate Professor in the Department of Educational Psychology. Prior to joining the faculty at UConn, he was the
director of the Learning Resource Center at Mitchell College in New London,Connecticut, and as the Director of the University Program for College Students with Learning Disabilities at the University of Connecticut. Dr.Madaus was a Distinguished Research Fellow in the National Institute on Disability and Rehabilitation Research Mary Switzer Fellowship program in 2003-2004. He currently serves on the editorial board of the Journal of Postsecondary Education and Disability, Learning Disabilities Quarterly, Learning Disabilities: A Multidisciplinary Journal, and Career Development for Exceptional Individuals. He was named reviewer of the year for CDEI in 2008. Dr. Madaus is a co-editor of the forthcoming book Preparing Students with Disabilities for College: A Practical Guide for Transition. In 2007, Dr. Madaus received both the Teaching Promise and Teaching Innovation award from the University of Connecticut chapter of the American Association of University Professors. In 2008, he was named as a University Teaching Fellow, the highest teaching honor at the University of Connecticut. He is the Principal Investigator or Co-Principal Investigator for over $1.3 in grants,
including UDI On-Line, a current three-year project funded by the Office for Postsecondary Education. His research and publication interests include: Documentation of learning disabilities; Transition to postsecondary education; Post-school outcomes of adults with LD; Universal Design for Instruction in on-line classes.
At a recent parent training focused on successful youth transition, I asked how many families of teens with disabilities encourage their teen to handle their own doctors' appointments. No one raised their hand. Only two of about 15 families said their teens knew what medications they took. None of the teens were responsible for taking their own meds without reminders.

I suspect that most schools could likewise strengthen their focus on health transition for youth with disabilities.

Transition providers and families have so much on their plates: academics, employment, independent living, post-secondary education, social and recreational opportunities and more. Yet, if our youth do not learn at least some basic health self-management skills, they significantly reduce their independence and potential success at work and school.

This is not just a disability-related issue. How many college students without disabilities know much about their health insurance coverage. Most are still on their parents' policies. Many college students have their parents load their winter and summer breaks with dental, eye and physical check-ups. Many still do not make their own appointments.

One tool designed to help both families and students increase youth health care independence is Transition to Adult Health Care: A Training Guide in Two Parts, developed by University of Wisconsin-Madison's Waisman Center through a Maternal Child Health grant from the Healthy and Ready to Work project. The curriculum, which includes practice scripts and worksheets for youth to learn how to make an appointment, fill a prescription and talk with their doctors, is available at http://www.waisman.wisc.edu/wrc/Adult_Teen.pdf Also available from Waisman Center is a Health and the IEP CD-Rom at http://www.waisman.wisc.edu/wrc/cdrom.htm

Check out all the free transition materials developed from Waisman Center's Healthy and Ready to Work project at http://www.waisman.wisc.edu/wrc/pub.html.

Update from Governmental Relations
Donna Martinez, Governmental Relations
Committee Chair


The Government Relations Committee wishes you a Happy New Year -- no matter which New Year you celebrate! As for the Government Relations Committee, we look with great hope and anticipation towards the next four new years with President Obama's administration, the House, and Senate as they work to improve public policy affecting children with exceptionalities, those with disabilities and/or gifts and talents, their parents, and the professionals who work with them, at all levels of government.

The DCDT Government Relations Committee also hopes and anticipates your New Year's resolutions will be to become an active member in DCDT and especially the Government Relations Committee. We look forward to your support and input as we advise the DCDT Executive Board and CEC's Policy Directors policy development that will lead to improve the education, employment, and lives of our membership and those whom we touch.

To learn more about the agendas set out for us this new political year we invite you to visit:


DCDT values every member and is continually trying to determine additional activities and resources that can benefit our membership. Please let us know if you have suggestions for activities, publications, or member support strategies by emailing us at dcdtmembership@yahoo.com.



Warm Regards,
Meg Grigal, Marketing Chair
DCDT