Quick Links
Show Your Support

Join Our List

Hello Friend,
As the autumnal equinox approaches, I look out the window with my son to see a squirrel search for his nuts. I explain to him that Mother Nature is showing us the signs of the turning of the Wheel of the Year. Cold days are ahead, but if we collect the things we've worked for throughout the year, we will have a good winter.
Handfastings that are performed during this time of year have a special warmth to them - a homecoming of sorts. Family and friends gather, loved ones are honored, and the couple reaps the fruits of their love, ready to take the next step and enter into their sacred union.
This month's issue of Handfastings.org News and Views is inspired by food. We have collected our harvest, and now we are ready to enter the hearth of the home - the place where family gathers to cook and eat together.
In addition, we have a special announcement by a seasoned TV producer who is looking to showcase a handfasting (or two?) for a popular network. Their deadline is near (Sept. 21), so don't miss out! Read the press release below for more information.
Our September, October, and November newsletters are all being written together, like Back to the Future movies 2 and 3, when they were filmed simultaneously. Back to the Future 2 wasn't too bad, but the third in the series was quite vapid... which means that November's issue has the potential to be slim and forgetful. But for a worthy cause - I'm due with my second child at the beginning of November, so I'm trying to create three newsletters at once.
For this reason, I'm looking for a few good quotes from our readers to tell me how they make the month of November magical. This could be during Thanksgiving (if you live in the US) or how you spiritually gear up for the winter... anything that comes to mind! Email me at shira@handfastings.org with your suggestions and/or submissions. Our deadline is October 15th (all these deadlines!).
Now let's begin cracking those nuts. Happy Harvest!
Blessed Be,
Shira
Welcome New Officiants!
We are very pleased to introduce our latest officiants, newly listed on Handfastings.org.
Gloria A. Kuhstos, PhD of Ohio - Handfasting officiant and New Age author & winner of the prestigious "Artistic Visionary Book" award.
Gloria A. Kuhstos, PhD
Shelley Hunter of Ohio (not pictured) - In addition to performing handfastings, Shelly also reads the Tarot.
And don't forget to visit Handfastings.org to see who's on our officiants page!
Welcome all!
TV Casting Producers Looking for Handfasting Officiants


Deadline: Wed. Sept. 21, 2011
New Wedding Series to Feature Unique Traditions of Cultural Celebrations
Handfastings.org was recently contacted by a TV producer who is looking for wedding officiants who specifically perform rites of handfasting (and their couples). As stated above, the deadline is 9/21, but the producer tells me there may be a little wiggle room (if perchance you should open up this email the next day).
A major cable network [I believe it may be TLC] says "I do" to a new series that features unique wedding ceremonies from across the globe. Each one-hour episode will follow the entire matrimonial process, from the pre-nuptial frenzy to the heartfelt moment at the altar to the colorful after-wedding reception.

Though each ceremony is held on American soil, the traditions and customs of each individual story is uniquely international, culturally rich, and filled with often strange and wondrous rites. Plucked from ancient practices and century old traditions, these weddings are singular to the couple's heritage. From the Zaffa wedding march and performing belly dancers in Egypt; to Iceland, where the bridal promenade meanders through the village; to the smashed dishes, circle dancing, and often week-long celebrations of Greek weddings and to the "jumping of the broom" in Africa; this new series will feature "couples of culture" who honor and embrace their cultural identity through the loving act of marriage.

Each story will be one of profound love and commitment and will celebrate the act of marriage. "Regardless of who performs the wedding or how it is performed, no matter what culture the ceremony celebrates or where it takes place or in what language it is spoken, the end result is still instantly recognizable as the unification of two souls," says Mark Soldinger, President of Firecracker Films, who will produce the project.
Producers from Firecracker Films and the casting team from Metal Flowers Media are
currently seeking wedding stories to be featured in the series. For more information or to refer a candidate, please contact Ivette Garcia at Metal Flowers Media: ivette@metalflowersmedia.com, or log on to www.facebook.com/metalflowersmedia
to find out more.
###
Note from Handfastings.org: this may be a great way to showcase your work as an officiant, and a fun way for a couple to memorialize their special day. Be sure to contact us if you've been chosen, and we will highlight you in an upcoming newsletter.
September is Apple Month!
This is a great season for apple picking, and the weather in the Northeast is perfect for it.
In history, folklore, myth and literature, apples have long since been synonymous with love. If a couple marries in September, they should incorporate apples into their handfasting ritual. Years ago when my husband and I got married in the fall, my clever High Priestess used an apple as an incense holder during our handfasting.
In Christopher A. Faraone's Ancient Greek Love Magic, apples, pomegranates and quinces are associated in various mythologies and rituals with marriage.[1] Some say that these fruits are associated with love because they have seeds, which are a symbol of fertility. But Faraone argues that apples were used in eros magic to make a woman lust after the man who throws them (which seems like a gender reversal of the more "recent" biblical story of Adam and Eve).
In ancient Greece, apples would be thrown near brides to elicit sexual desire. It was also customary to eat apples on your wedding night. If a woman picked up apple or quince seeds dropped by her suitor, it would be considered an acceptance of a proposal.
Apples were considered the gifts of Aphrodite, the Greek goddess of love.
Incorporating apples into a handfasting is both lovely and magical!
The Magical Hearth -
Enchanting Apple Cider
For someone who is not all that adept in the kitchen, I do have to say that mulled apple cider is something that I can actually make successfully and deliciously. There are an infinite number of variations of mulled cider. This one I think is especially magical, and has a nice kick.
Two quarts of apple cider
Half quart of pomegranate juice
1 tsp. vanilla extract
Pinch of whole cloves
2 cinnamon sticks
A few thin slices of fresh ginger root
Fuji apple and blood orange slices (or your favorite variations of apples & oranges)
Prepare mixture three to 24 hours ahead of cooking: In a sealable container, blend juices. Add vanilla, cloves, cinnamon, and ginger. Let sit in fridge.
Move to pot (a non-reactive pot is best). Add apple and orange slices. Simmer for about 5-7 minutes. The longer you simmer it, the stronger it becomes. Take care not to simmer it for too long or the liquid will evaporate and you'll have less to offer guests (plus it can get too strong).
To make a variation, instead of pomegranate juice you can experiment with cranberry juice, orange juice (pulp-free), brown sugar or maple syrup (or a combination of any of the above)! Be sure not to over sweeten, as the simmering can sweeten it naturally. It's also good (and more traditional) just with the apple cider and no other juices or sweeteners.
Enchanting Apple Cider is especially wonderful if drunk as a toast by the bride and groom on their wedding day.
Experiment and see what you like!
The Farmers Market


This is a great time of year to visit your local farmers market, buy locally, and support local farmers and growers in your area. Farmers and collectives have so much to offer during the harvest season.
It's easy to just run to the supermarket to pick up a few things, but wouldn't it be great if we could get fresh, local produce to fill our bellies instead? Believe it or not, it's just as easy to buy from a farmers' market. They're closer than you think!
Benefits of buying local:
Good for the local economy - supports your local farmer and therefore benefits your own community
Less travel time for your produce and meats means fresher foods in addition to less fossil fuels consumed.

Nutritional value begins to decline immediately after picking and continues as the produce ages.

Exposure to light, air and heat can also cause a loss of nutrients.

Less travel time = better for the environment, better for your health and keeps longer.
Better chance of finding organic produce
Everything is fresh - some items may even be picked first thing in the morning.

And fresher means tastier and more nutritious.

Shop around - sometimes you can find items cheaper at a local farmers' market than you would in your big name supermarket.
There's something fun and social about meeting your local growers.
Where to buy local? Well, your local farmer's market for one thing. You might also have some food co-ops nearby, which consists of a group of local farmers selling their things together. Check out Local Harvest, an organization dedicated to helping consumers find local produce: http://www.localharvest.org/.
Bon Appetit!
Sexy Cinnamon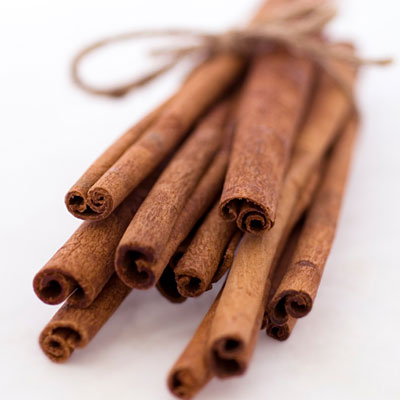 One of the oldest spices known to human kind, cinnamon is the lovers' spice, prized for its warming qualities and sweet aroma.
We use this popular spice in our cooking dishes and desserts. But it is also used as incense, potpourris, and in teas as well.
Here are some interesting facts about cinnamon:
In the ancient Hebrew Proverbs

, the lover's bed was said to be perfumed with myrrh, aloes, and cinnamon [1]
Oshun, the African Orisha (Goddess) of Love, is associated with the spice of cinnamon[2]
Cinnamon is also associated with the element of fire.

It is a bringer of love when used in romantic foods and magical rites.

Studies show that men associate the scents of cinnamon and vanilla with love.

[3]
Add some cinnamon to your life, and draw in love!

Chinese Moon Festival
Moon Cakes
The Chinese Moon Festival (or Mid-Autumn Festival) is a popular lunar harvest festival in China, Taiwan and Vietnam.
The festival is held on the 15th day of the eighth month in the Chinese calendar, which is in September or early October in the Gregorian calendar, close to the autumnal equinox.
During celebrations, people will eat traditional moon cakes (yum!). In some parts of China during the Moon Festival, matchmaking occurs: dances are held for young men and women to find partners. One by one, young women are encouraged to throw their handkerchiefs to the crowd. The young man who catches and returns the handkerchief has a chance of romance.
Celebration of the Mid-Autumn Festival is strongly associated with the legend of Houyi and Chang'e, the Moon Goddess of Immortality.
This year, the Moon Festival landed on September 12th, and in 2012 it will be on September 30th.
Reference:
Missed Last Month's Newsletter?


Mission Statement
The mission of Handfastings.org is to link people in the Pagan and Wiccan communities with ordained officiants who perform Handfastings, Wedding Ceremonies, Commitment Ceremonies, Sacred Unions and other Rites of Passage and celebrations.
I hope you enjoyed this month's newsletter. Handfastings.org is a labor of love, and I couldn't have made it this far without people like you. Please consider supporting us and tell your friends about us!
Love and Light,
Artemisia Shira Tarantino


Handfastings.org




Joining Hearts in Perfect Love™



Contact Information
email: shira@handfastings.org
website: www.handfastings.org


All content is copyright

©

Handfastings

™

Media unless otherwise noted. All rights reserved.