Would you like to receive this newsletter at home?

Call Us
If you need someone to talk to, we are here 24 hours a day, 7 days a week to help you or someone in your household gain access to a licensed counselor for free, confidential counseling.
Just Call:
Happy October to all of our Wellness Work/Life Members.
With the arrival of fall and the beginning of October comes colder weather and thoughts of the approaching holiday season. This can be a time of increased workload and stress, so it is important to remember to tend to both your physical and mental health. Accordingly, this month's Wellness Work/Life Newsletter has several resources focused on keeping your body and mind healthy.
For your mental health, The Wellness Exchange Newsletter has a section dedicated to detecting, preventing and recovering from burnout. Additionally, October's Wellness Work/Life webinar, "Maximizing Your Day," aims to provide tools and techniques that help you make the most of your workday while avoiding becoming overwhelmed and stressed.
The importance of attending to one's physical health is especially
pertinent
this month as October is National Breast Cancer Awareness Month. In that spirit, The Wellness Exchange Newsletter provides information on preventing cancer, while this month's Did You Know... Flyer provides an overview of resources appropriate for both those suffering from serious illness and their loved one
s
. Additionally, you can find resources focused on other aspects of health throughout this month's newsletter, including tips on preventing bullying and reducing cholesterol.
We hope that you have a wonderful month of October and always remember that the Wellness Work/Life Program is ready and available 24 hours a day, 7 days a week, whenever you or one of your family members needs support.
"There is no season when such pleasant and sunny spots may be lighted on, and produce so pleasant an effect on the feelings, as now in October."
- Nathaniel Hawthorne
October's Work/Life Webinar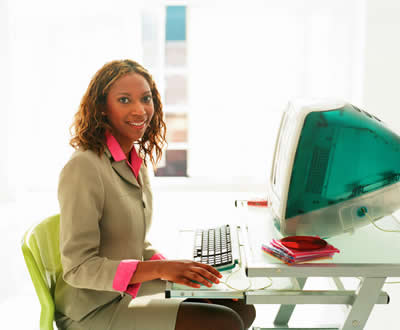 Maximizing Your Day
Feeling overwhelmed by competing priorities, tight deadlines, meetings, e-mails and interruptions can derail professional growth, impair team performance and lead to stress and burnout. The focus of this program is on obtaining practical skills, tools and techniques to maximize collective gains in effectiveness and increase productivity.
Thursday, October 11, 2012
12:00 - 1:00 PM EST
Balanced Living Newsletter
Getting the Kids Involved in Saving for College
Since the 1960s, the price of a public higher education has risen from about 5 percent of median family income to more than 17 percent today. That's why it makes sense for families to make college affordability a family effort - with both parents and kids pitching in. Here are ways to make sure you're well informed about the college savings process and how to involve your child.
October Wellness Byte
Reduce Cholesterol Through Lifestyle Change
Chances are good that you may not need drugs to keep your cholesterol in check. For most, lifestyle changes are the key to maintaining a healthy balance between bad cholesterol, LDL, and good cholesterol, HDL.
Did you know your Wellness Work/Life Program Offers...
...Resources for Breast Cancer Awareness Month?
As we observe October's National Breast Cancer Awareness Month, we'd like to remind you that your Wellness Work/Life Program is here to support those suffering from a serious illness as well as their families during this difficult time.
If you have any questions or requests regarding this newsletter or any of your Wellness Work/Life Program services, please feel free to give us a call at 800-828-6025 or e
mail
info@wellnesscorp.com
.
Sincerely,


The Wellness Corporation