Would you like to receive this newsletter at home?

Post this letter on your company intranet!

Click the link below to view the Newsletter Archive, then choose the newsletter you want and copy the (URL) at the top of your browser to link your site to that edition.
Call Us
If you need someone to talk to, we are here 24 hours a day, 7 days a week to help you or someone in your household gain access to a licensed counselor for free, confidential counseling.
Just Call:

Happy August to all of our HR Professionals and Managers.
With the beginning of August our attentions begin to shift away from the lazy days of summer and back to the reality and routine of the approaching school year. Therefore, this month's Wellness Work/Life Newsletter includes several resources aimed at helping you make the back-to-school transition as smooth and stress free as possible. The Back to School Tip Sheet and Did You Know... Flyer offer advice for this transition and highlight resources provided by your Wellness Work/Life program, including after school care and tutoring. Additionally, those thinking about college can find helpful advice in this month's Work/Life Webinar "The College Process for Parents."
Since this time of the year can be stressful, the Wellness Work/Life Newsletter also contains resources on managing your stress including this month's HR/Manager Webinar "Managing Stress with Relaxation Techniques," and the Wellness Exchange Newsletter, which emphasizes the health benefits of alone time.
We hope that you and all of your employees have a wonderful month of August. Of course, please remember that the Wellness Work/Life Program is ready and available whenever you need resources and support.
"For him in vain the envious seasons roll, Who bears eternal summer in his soul." - Oliver Wendell Holmes
Supervisor's Workplace Trends & Strategies
What's the difference between a compassionate supervisor and one who is so concerned about an individual employee's well-being to the point of being too vulnerable to lead effectively?
August's HR/Manager Webinar
"Managing Stress with Relaxation Techniques"
Join Nikki Tierney, RD, LDN, Certified Personal Trainer as she provides stress reduction techniques you can easily incorporate into your daily routine while explaining how daily relaxation and stress management can bring better balance to your life.
August's Work/Life Webinar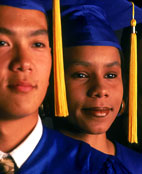 The College Process for Parents
Tips to help your child with college choices, high school results, letters and more presented by Steve Pearson.
Steve Pearson holds a master's degree in school guidance counseling (K-12) and an undergraduate degree in psychology. He was a high school counselor for over 20 years and works with parents on parenting teens and preteens.

Thursday, August 9, 2012
12:00 - 1:00 PM EST
Balanced Living Newsletter
Good Night, Sleep Tight
Insomnia, trouble falling asleep or trouble sleeping, is a growing problem in the United States. Studies show that many Americans don't get enough sleep because of stress, anxiety and bad sleep habits. In most cases, you can put your sleeplessness to rest with good sleep habits
Did you know your Wellness Work/Life Program Offers...
...Back to School Resources?
Your Wellness Work/Life Program offers resources to help make the back to school transition as smooth as possible.
Sincerely,


The Wellness Corporation