Event Video
Unite: For the Love of Fashion
On August 1, M2O hosted a fun-filled fashion show at Sidetrack Video Bar. Along with all of the participants, we were able to raise money for a worthy charity,
EdgeAlliance
. Watch this video which recaps the entire fabulous evening.
Testimonial of the Month

"I have worked with Mission 2 Organize on two separate occasions. The first time they came into my office and spent hours transforming it from a disorganized mess into something I was proud to call my office- and that's saying something!"

Terris A.

Chicago, IL


Chocolate Lave Cake
We haven't met very many people who don't like warm gooey chocolate, especially when it's surrounded by moist chocolate cake. This recipe is for individual cupcake-sized lava cakes, making them portable so you can easily spread the joy of this decadent treat to the whole neighborhood.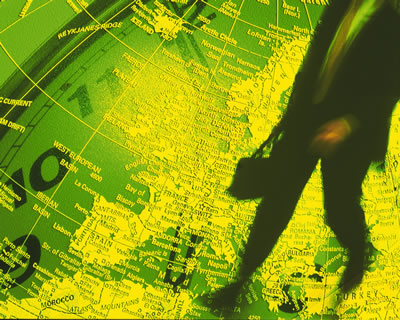 - Home De-cluttering & Staging
* Starting at $150
- Office Organizing
*Staring at $170
- Packing & Unpacking
*Starting at $300
- Party Planning,
Event Management, Registration
*Starting at $130
-Design-a-Date, Errands,
Holiday Decorating
*Starting at $35
- Skype Organizing Sessions
*Starting at $40
Cindy Schlesinger is an independent interior decorator who enjoys finding great values and getting her clients the most "bang for their buck," without sacrificing quality.
Floor Plans for Furniture Placement & Sizing
Furniture Selection
Rug Selection
Window Treatments
Lighting & Accessory Selection
Paint Color Selection

If you no longer wish to receive our emails, simply press the "SafeUnsubscribe" button below.
Hi there!

You're not boring so your office shouldn't be boring either! Spice up your work life with a fresh design for your office space.
There are a slew of ways you can change up your work space without spending a fortune. Try rearranging the furniture, using our advice in the article just below this note. Or attempt one of the do-it-yourself projects we've highlighted and pinned on Pinterest. Easy changes with big results!
If you missed out on our Aug. 1 fashion show, you can still sneak a peak of all of the fun by watching our wrap-up event video. There is still time to enter our contest to win a $25 American Express gift card though! Enter now.
Keep up with us on Facebook, our blog, and all of our other social media. Click the icons in the left column to explore all that M2O has to offer. Speaking of offer, this month we are giving you some incentive to get your office in order, $50 off our office organizing service!
Functional Furniture Positioning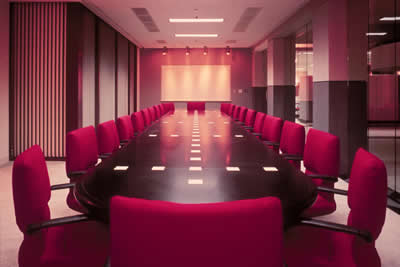 Desk
Position your desk so your back is to the wall, facing a pleasing scene like a picture window.


Chair
Your chair should allow you to see the door and the window (if you have one). Place 1-2 chairs on the other side of the desk for visitors.


Bookshelves
Keep a small bookshelf near your desk to store the items you use most. Place another larger one across the room for books and large reference material.


Filing cabinet

Your files should be right next to your desk so you can easily access them. Invest in a high quality cabinet.

Lamps

Place several individual work lamps around the room instead of having one strong overhead light. Make sure one is on your desk.


Decor

Paint one wall in a color you love or hang up your favorite painting in your office.

M2O Contest
Find the M2O-mobile!
Prize:
$25 American Express gift card
How 2 Enter:
Like M2O on Facebook, find our M2O-mobile on the street, take a picture of her, and post it on our Facebook fan page for a chance to win.
* Winner will be chosen at random on August 31, 2012 at 11:59pm CST and announced the following day on Facebook.
Lock Up Your Identity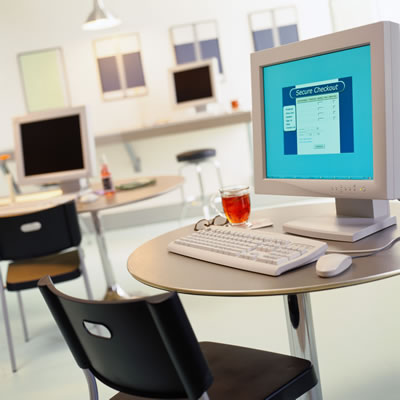 Guest Blog by Lindsey Kunz
Identity is embedded into all aspects of life, from signatures to fingertips. It is important to know where these items are located and what is entrusted to the World Wide Web. Monitoring details of finances and identification is a key to safety! One should hold their own keys to lock down life's codes, numbers, and transactions.
Don't let the details fall into someone else's hands. Follow these tips to enhance identity protection.
Office organizing means different things to different people. Sometimes we arrive to our client's office for an appointment and find boxes of old paperwork and other times we find piles of unopened mail.
Whatever the circumstance, it can be overwhelming to be surrounded by the constant reminder that something this important needs to be done. After the project is complete, however, we can actually
see
the relief on the faces of our clients. Take a look at these
Before & After pictures
to see why they get so excited.
Knowing that you can find the references you need in an emergency brings piece of mind. Our team of two will file your paperwork and/or electronic files for you. Observing each paper or file and putting it in its proper location takes some time to do, but because we work as a team with you, we can get it done in less time.

We want to thank everyone for their support of our most recent event. Your helping hand and belief in us pushes us even harder so we have the strength to touch more people's lives.
If you ever have any questions, please feel free to
email
us or contact us through our
website
. We always welcome your suggestions and comments. Thank you for your referrals!
At Your Service,
Co-founders, Mission 2 Organize LLC
Photo by baharPhotography
Proud Members:
~Connect with us~